There is growing controversy about government plans to build a new asylum processing center at Berlin's new airport. A group of refugee charities has now issued a statement against the so-called entry and exit center, saying it amounts to little more than a detention facility.
The center in question is reportedly intended to ensure that the increasing number of migrants entering and leaving Germany are dealt with in an orderly manner. 
However, the center at the Berlin-Brandenburg airport is likely to serve other purposes as well, including facilitating the so-called "airport procedure."
According to the Federal Office for Migration and refugees (BAMF), the airport procedure entails the asylum procedure being carried out in special cases "before the Federal Police decide whether an individual may enter the country."
This means that if prospective applicants are unable to identify themselves with a valid passport after having orally requested protection, or if they come from what is deemed a safe country of origin, they will be processed in the transit area of the airport.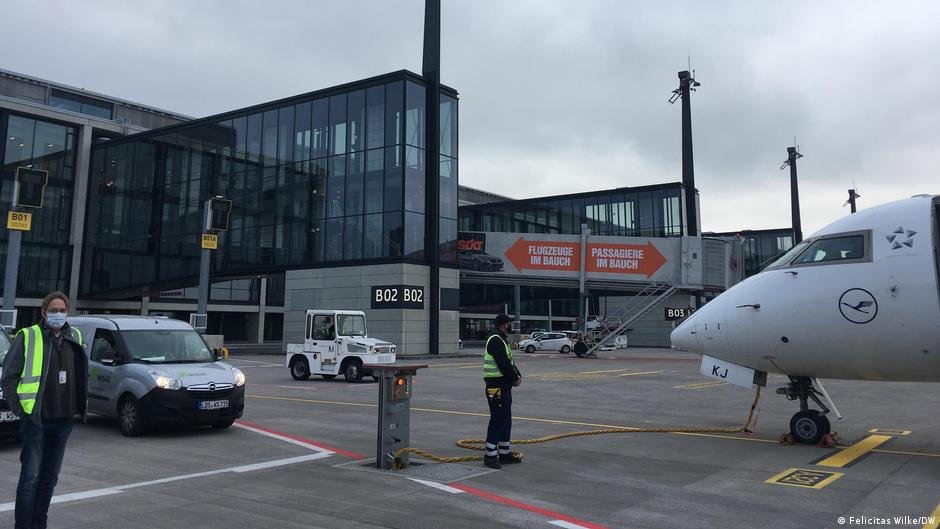 Stuck in transit
This can happen for example when prospective asylum seekers destroy their identity papers on board a flight so they can assume a false identity upon arrival, or when they use a fake document upon arrival, which does not reflect names on the passenger list of the flight.
In these rare cases, an asylum decision has to be issued within two days, and that decision is -- due to the lack of documentation and identity papers -- oftentimes negative. 
However, there are appeals that can be lodged, which can drag this procedure out to a total duration of 19 days. 
The asylum applicant must remain in the airport transit area until a final ruling has been handed down, with a minimum of facilities -- such as a bed and a shower -- made available during this time.
Critics compare such facilities to prisons, as people are deprived of the liberty to move about freely while living under spartan conditions.
Read more: Five arrested for smuggling migrants in Europe via private jet
Pro Asyl: New center is a waste of money
An alliance led by the German refugee advocacy group Pro Asyl has joined forces with a number of refugee councils and churches to express their opposition.
In a joint statement, the alliance stressed that it wants to see any type of asylum procedures carried out at airports abolished, adding that the detention of migrants and refugees -- for example before deportation -- should also be eliminated.
"Instead of a prestige project worth hundreds of millions with a focus on isolation and deportations, there is an urgent need for more investment in the area of participation and fair asylum procedures based on the rule of law," the organizations said.
No detention center — at least not in name
Meanwhile, the Brandenburg state government, which oversees all affairs that deal with the Berlin-Brandenburg airport, rejected the criticism, saying there were no plans to build a detention center or similar structure there. 
However, the entry and exit center will also be designed to serve the purpose of facilitating the above-mentioned airport procedures, with simple accommodation for failed applicants, which some say might rather resemble a detention facility.
Read more: Germany: Identification interviews for undocumented migrants, an opaque and controversial procedure
Speeding up deportations
The entry and exit center is likely to primarily focus on dealing with the reception of asylum seekers as well as the deportation of migrants who have been issued deportation papers but have not left the country within the timeframe that was originally given to them, or who are likely to abscond.
Failed asylum seekers can be held for up to a year in custody this way, though in most instances it is just a matter of weeks.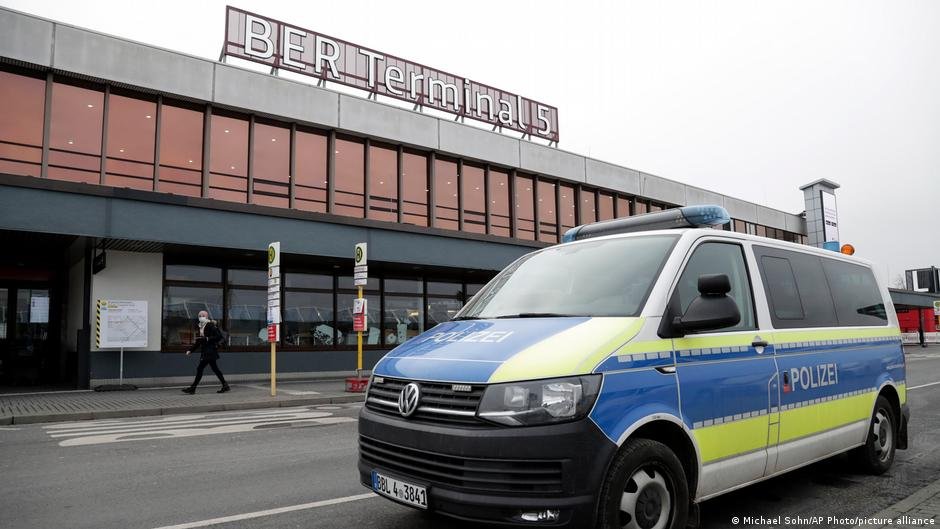 Read more: Germany: Human stories of deportation
Similar centers at all other major airports 
Critics say that there is already a facility that fulfils nearly all the functions of the planned entry and exit center at Berlin's Schönefeld airport, which is situated on the other side of the tarmac of the Berlin-Brandenburg airport.
But the new entry and exit center is intended to expand the capacity to process people daily, while also speeding up processes related to deportations.
Other airports which have similar facilities in Germany are the major airports of Düsseldorf, Frankfurt/Main, Hamburg and Munich.
Read more: 'Container village': The Ukrainian refugees living in a disused Berlin airport
with dpa, BAMF