Around 260 people were rescued on Monday in the eastern Aegean Sea by coast guard units in Greece and Turkey, authorities in the two countries said.
Greece's coast guard said it had launched a search and rescue operation after receiving a distress call in the early hours of Monday (November 14) about a vessel in distress in rough seas south of the remote island of Syrna, near Kos.
 A German-flagged cargo cargo ship in the area rescued the 62 people who had been on a sailboat, which was taking on water, the coast guard said. There were no immediate reports of any missing people or any casualties.
The survivors were later transferred to a coast guard lifeboat and taken to the island of Kos, the AP news agency reported. Their nationalities weren't immediately known.
Nearly 200 rescued off Turkish coast
Turkey's state-run Anadolu news agency also reported Monday that Turkish coast guard units had rescued 199 people off the western coast. The coast guard provided pictures taken at night of people in rubber boats, and a young child being passed from a boat to an official, apparently from the Turkish coast guard.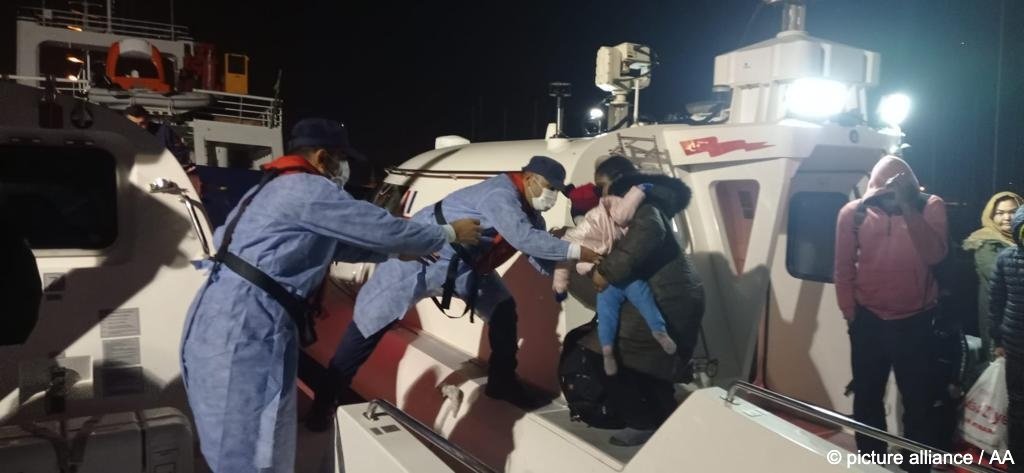 Tens of thousands of people have fled countries in the Middle East, Asia and Africa trying to make their way into the European Union, with most wanting to reach Greece or Italy.
Many attempt the short but dangerous sea journey from Turkey to the nearby Greek islands, usually in inflatable dinghies. But others have increasingly been heading from Turkey directly to Italy in severely overcrowded sailboats or yachts.
Pushback claims
Meanwhile, Greek authorities continue to face accusations of pushing back migrants into Turkish territory at the land and sea borders between the two countries.
Anadolu last week reported that in August, Greece pushed back 3,259 irregular migrants, the highest monthly figure for the year. It said many of the migrants were subjected to violence by Greek forces before being "left to die at sea."
Sinkings and capsizings of both sailing boats and dinghies in the last few months have left dozens of people dead and missing in Greek seas.
Shipwrecks off the Greek islands of Kythira and Lesbos in October resulted in the deaths of at least 23 people.
Greece denies being involved in illegal returns of migrants. Athens blames Turkey for failing to control migrant smuggling, in breach of the 2016 EU-Turkey deal aimed at stopping migrants from reaching the European Union.
Greek officials recently called on Turkey once again to stop migrant boats from departing its shores, saying stormy conditions at sea were leading to a large number of accidents and drownings.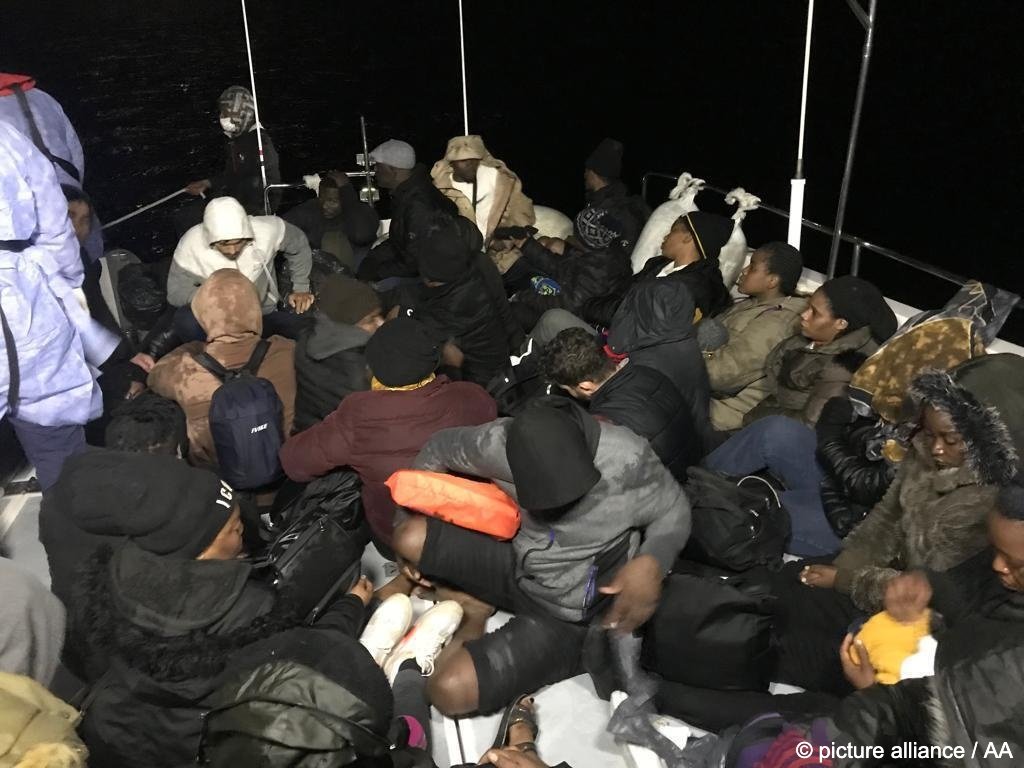 With AP