More than 10,000 unaccompanied minors have already arrived in Italy by boat since the beginning of 2022. At least 30% reside in Sicily, and are looked after by various projects until they become adults. InfoMigrants visited two such projects in Palermo.
A map of the world is laid out on the stone floor of the small inner courtyard of a community library (BOOQ) in Palermo. Strains of music from practising musicians drift through the air, and a group of young people stand around the map in a circle. The group is made up of young unaccompanied migrants and cultural mediators, from Bangladesh, Guinea, Ivory Coast, Tunisia and Italy. The migrants present range between the ages of 16 and 21.
The map helps the group explain where they came from to their new peers and introduce themselves and a bit about their countries of origin. "As well as helping people with their Italian, we use this map to find out things that we might not have known about other countries," explains Said. "We come from so many different countries, you really learn things."
Said, 29 years old and originally from Tunisia, is one of the cultural mediators. "I arrived in 2011, with the first Arab Spring. I traveled by boat to Lampedusa and spent 17 days there. I was 17 at the time. They then took me to a special center for unaccompanied minors. When I turned 18, they sent me to a center for adults. I went to school so I could learn Italian."
Also read: 'The system is broken', inside a reception center in Sicily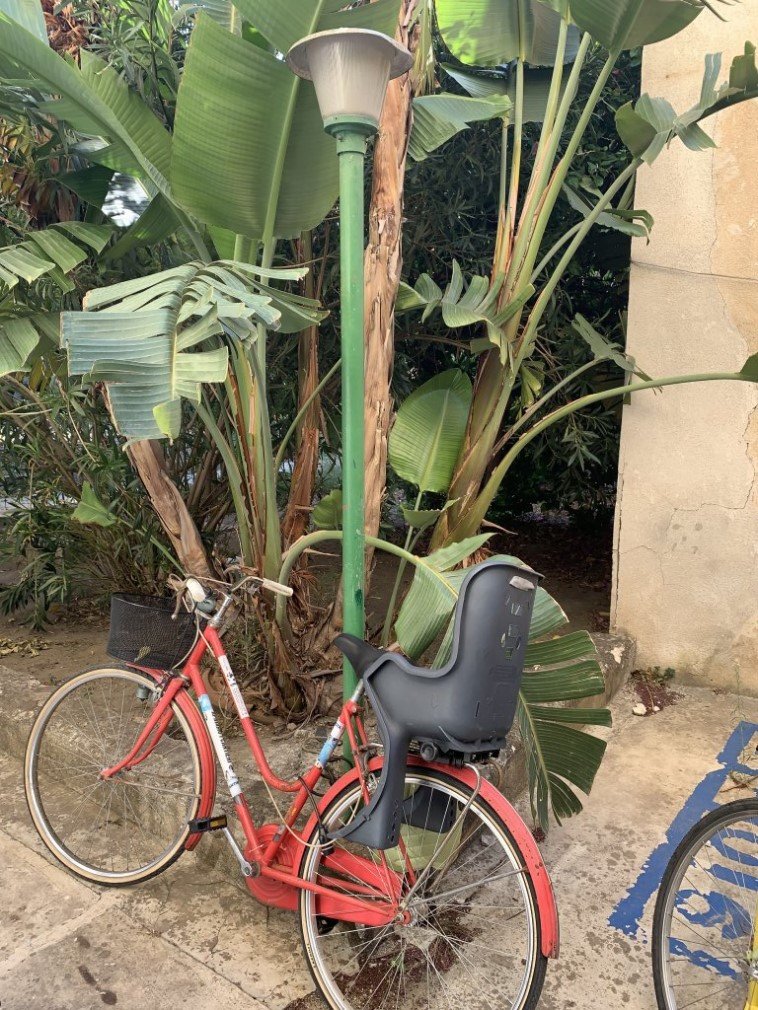 Giving back to others
Knowing the system himself has been helpful for Said in realizing his dream of becoming a cultural mediator and helping others like him who are arriving now in Sicily. "Once I learnt a bit of Italian and could take the school exams I needed, I gradually worked my way up." He began working as a mediator in a community where he was living as a migrant himself.
And now he is part of the team working with Harraga 2, the group supported by the Italian organization CIAI and set up to help young unaccompanied minors find their way through education, training and set themselves up for a life in Italy.
CIAI was formed in 1968 as an organization supporting international adoption in Italy. Today, it promotes numerous of projects which support children across Italy and the world, particularly in the fields of educational poverty and migration.
Burning up the frontiers
"The word Harraga means someone who was born in a different country and leaves that country to migrate to another, without worrying about the borders in between [it can also be translated as burning up the frontiers]. It is about those young people who risk everything to try and find a better life. This course is all about giving people confidence to find their own way in life and make those dreams happen," explains 27-year-old Ikram, another of the cultural mediators.
"I was actually born here and lived here but then, with my family, we went back to Tunisia for ten years, and then returned to Italy. I found it hard coming back that second time because my Italian wasn't good and I didn't know anyone."
Back in Italy, Ikram explains she attended an integration project, which helped her learn Italian and make friends. Ikram studied for a degree in tourism and graduated and spent a year working in France. Then she decided to return to Palermo and trained recently to become a cultural mediator for the project. "I want to help people who suffered what I did a few years ago."
Dhaker is the third mediator in the group, and also originally from North Africa. "I arrived as a minor and I have been in Italy 14 years now. I lived in an instutition in Rome until I became an adult and then I came to Palermo in 2019. I also decided to do the course to be a cultural mediator. I have worked in some of the reception centers but this job has really given me confidence and changed my life," he says.
Also read: Julian's tale, child labor and exploitation in Sicily's greenhouses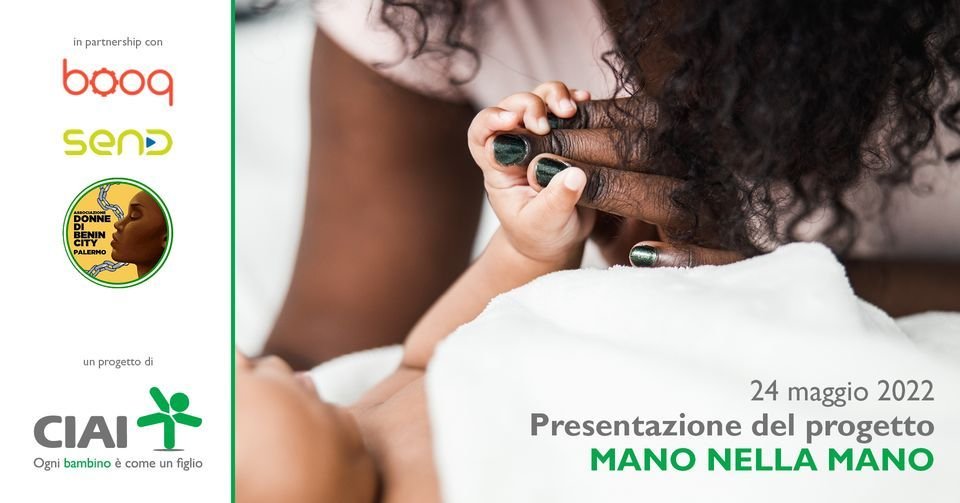 30% of Italy's unaccompanied minors reside in Sicily
According to data published by the organization CIAI about 30% of all of Italy's unaccompanied minors reside in Sicily. The latest data published by Italy's Interior Ministry, regarding the numbers of migrants who have arrived in Italy by sea this year, shows that 11,172 unaccompanied migrants arrived in Italy from January 1 2022 to November 14, 2022.
As well as the Harraga 2 project, CIAI has launched a second pilot project especially for 15 young female migrants with children, called Mano nella Mano (hand in hand). Giulia Di Carlo coordinates both projects. "The projects aim to support the people who participate in finding a job, and creating a network to aid their social inclusion. We also offer Italian courses."
Women migrants tend to be more invisible in our society, thinks Di Carlo. They are fewer in numbers and often protected by the family. They often stay at home with the children and interact less with society, Di Carlo explains. That's why CIAI is reaching out to them, to show that "the women have needs too and they must be involved in our society."
Also read: Mobile clinic offers services to migrant workers in southern Sicily
Women of Benin City
Giulia Di Carlo explains that her project works with several other organizations, including the Palermo-based charity Donne di Benin City (The women of Benin City) which was set up to support women (mostly from Nigeria) who may have been trafficked to Italy for the purposes of prostitution. It was formed by women who had also exited prostitution after being trafficked. The project helps the women exit and supports them to find other work once they have.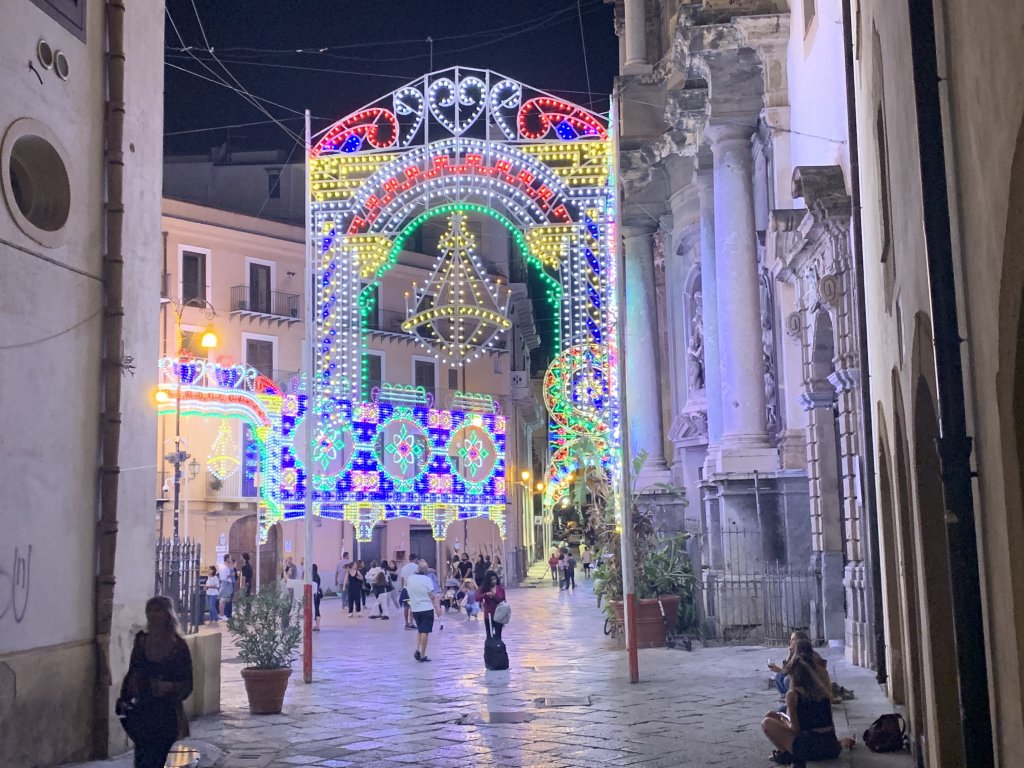 On the day InfoMigrants visits the project, a cooking evening has been set up, piles of biscuits and chocolate spread and bananas are laid out on the table, but sadly no one turns up. This isn't entirely unusual explains Di Carlo with a slight sigh.
"Working with migrant women can be very difficult because they are not always open to society. Sometimes because of their families, if they have children, they often need to look after their children, but we are trying."
Also read: Between olive groves and 'no-man's land,' migrants workers in western Sicily
A wish to work
During the pilot phase, says Di Carlo, we discovered that most of the women who participated in the project "want to work. They need somebody to help them with the children. So we are trying to organize interesting activities that will attract them to visit this space so they can build a solid network that will help them in the future to live here."
Many of the women don't have a fixed routine, says Di Carlo, so they might forget to come to the meetings, or a childcare need come up. Others might get a temporary job offer and will have to take it rather than attend a meeting.
Learning to speak Italian is really important to most of the group, in order to better their prospects on the job market. Because the women are so young, they often don't have much employment experience and now have to manage that with the demands of their children.
The project also offers training about health and reproductive issues. They make sure that the women know where they can access health check-ups for their children. The majority of women in the pilot project are registered asylum seekers or have stay permits to stay in Italy because of their children.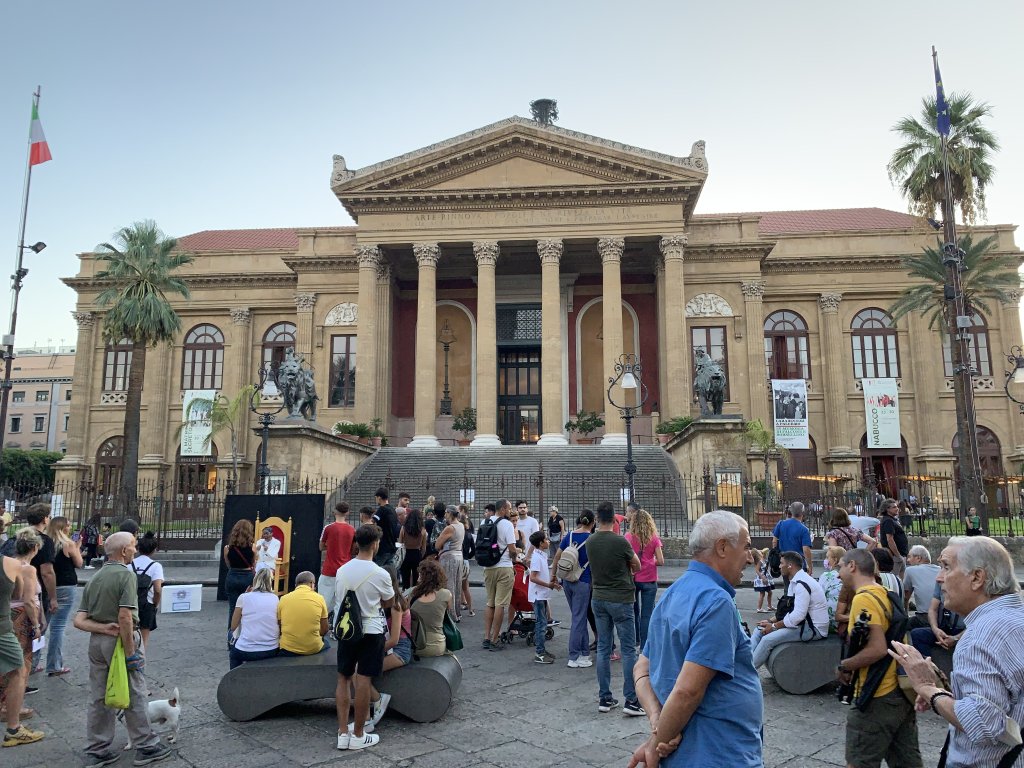 'A closed community'
The majority of the pilot group is from West Africa, but they also have some Afghan women who attend. "There is also a huge community from Bangladesh, but it is very hard to get them involved, because it is a very closed community," explains Di Carlo, saying sometimes language can be an obstacle to finding the right trained cultural mediators who can talk to women on their level about their needs.
The majority of Bangladeshis who come when still young, are male, explains Di Carlo. The women who arrive at a young age alone tend to have been trafficked. After InfoMigrants visited, Di Carlo said that the pilot project had received some more finances, enough to be funded for at least the next 12 months. It kicks off the new phase on November 21.
Most of the people in the group have been in Italy for less than a year. "They are busy learning Italian and learning how things work in Italy. This is one of the few occassions that they have to interact with Italians. We are trying hard to create a multi-cultural society. Starting with these workshops, we hope to build this feeling of understanding out into society," explains Roberta Lo Bianco, from the organization CESIE (European Center of Study and Initiatives), and another of the project leaders.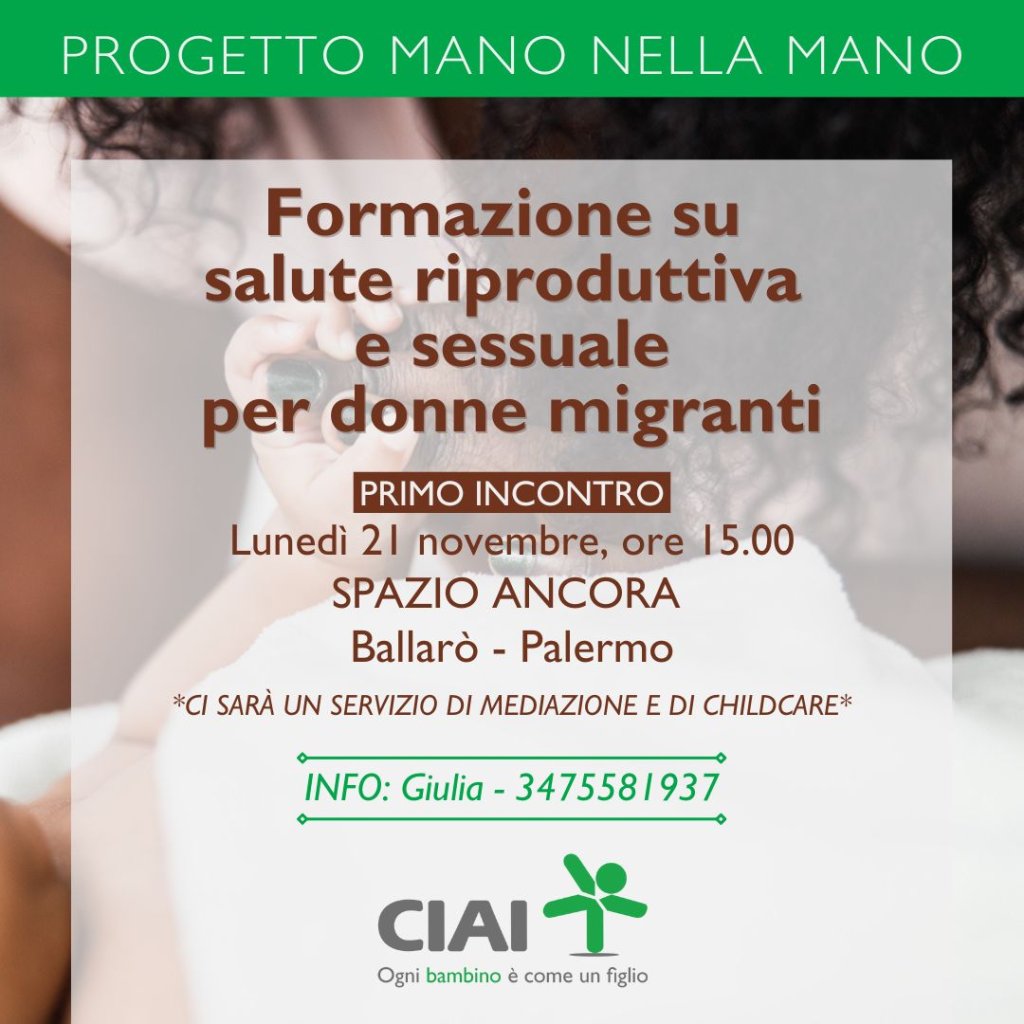 Also read: Sicilian region works to stop gangmaster system for migrant workers
Palermo, a multi-cultural city
Palermo is already a very multi-cultural city, agrees Lo Bianco, "but that doesn't mean that there isn't racism, or ghettoization. Lots of people are open and curious but there are young people here who don't have any friends who were born somewhere else and vice versa, so I see a lot of work still to be done."
Ikram agrees that things were difficult when she returned to Italy, even though she had been born in the country. "I remember it was summer and so I couldn't say a word, I would just stand and stare. It took me a few months to really learn something and be able to speak. Most of my friends were Arab originally, but they had arrived earlier and so they helped me learn the language and start studying at school."
More confident, Said said he didn't face so many problems when he arrived. "I am not worried about speaking to other people. Making mistakes helps you learn."
But Dhaker said he found it hard too. "I used to try and escape the insitutitions and school all the time. I learned to speak on the street. But then after a while, I realised that if I want to stay here, I need to learn and start studying. When I arrived in Palermo, I didn't know anyone and then COVID happened, but I met Roberta and it is down to her that I am now working here," he beams happily, proving that even as a member of staff, the projects are already working their magic in terms of integration.
Also read: Aunties providing a safe space for women and girls in Palermo