A trial against a German man accused of murder in a 1991 arson attack on a refugee center in Saarlouis begins in Germany today. The fire resulted in the death of a Ghanaian asylum seeker.
A murder trial is set to begin Wednesday (November 16), 31 years after an asylum seeker died in a fire in Germany. The main suspect in the trial, named in the German media as Peter S. and reported to be 51 years old, was arrested in April and has been in custody ever since.
Peter S., reported to be a right-wing extremist, has been charged with murder and arson after a fire he is accused of starting resulted in the death of Samuel Kofi Yeboah from Ghana, who was housed at the reception center where the fire was started.
At the time of the attack, Peter S. was 20 years. He is thought to have met with other right-wing extremists early in the morning of September 19, 1991 before starting a fire in the asylum seeker accommodation. The fire reached 27-year-old Samuel Kofi Yeboah, who was in the corridor of the top floor of the accommodation at the time.
Also read: 1991 arson death in Germany branded far-right crime
Died of severe burns and smoke inhalation
Samuel Kofi Yeboah died on the same day from severe burns and smoke inhalation. The case is one of the most infamous unsolved cases in Germany, reports AFP. Investigators reawoke the cold case two years ago and on April 4 arrested the chief suspect Peter S. in Saarlouis.
The fire also injured two others, when they jumped out of windows to escape the fire, leaving them with broken bones.
Charged with arson for racist motives, murder and attempted murder
German prosecutors are charging Peter S. with arson for racist motives, murder and attempted murder in 20 cases. Peter S. denies all the charges against him.
According to reports at the time, Yeboah had been working as a caretaker at the accommodation. He had worked as a farmer in Ghana before making his way to Europe.
New evidence came to light in 2020 from a witness involved in the case, which started the current round of investigations.
In April, at the time of Peter S.' arrest, the chief of police in the state of Saarland, Norbert Rupp, apologized for failures which had led to the case being dropped. In a statement, Rupp said: "I am relieved that this terrible act finally seems to have been cleared up after more than 30 years."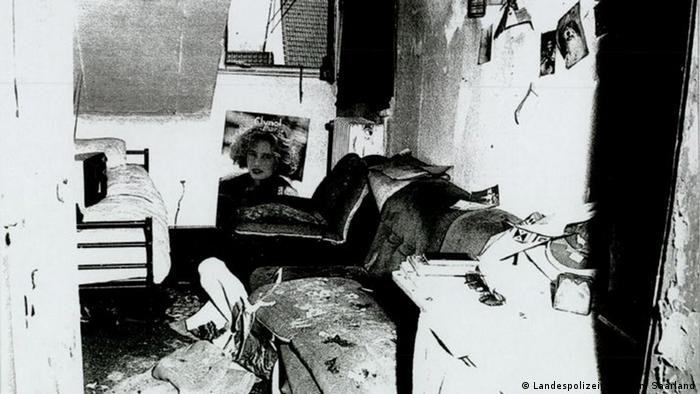 Saarland police apologize
Rupp added that he apologized on behalf of the state police headquarters for apparent "deficits in the police work at the time" which had "obviously led to the investigations being dropped." Rupp confirmed that "something like this must not be allowed to happen again."
At the time of the arson attack in Saarland, several attacks had taken place in eastern Germany against asylum seekers in Hoyerswerda. Peter S. and those suspected of having met him had allegedly discussed these attacks before deciding to start the fire in Saarlouis.
Since the 1990s there have been hundreds of fatal attacks on asylum seekers in Germany. Overall, the numbers of attacks appear to be declining, but in 2021, German reports said there was on average at least one attack on a refugee reception center every week.
With AFP, dpa