Italy's interior minister made some concillatory noises towards France but said that welcoming migrants 'had its limits' and that what was needed was a "new European policy." On Thursday, Italian police issued 18 arrest warrants against an alleged smuggling ring between Tunisia and Sicily.
Italian police on Thursday (November 17) issued 18 arrest warrants against a group accused of operating a migrant smuggling ring between Tunisia and Sicily.
The suspected gang operated a series of high-speed boats packed with between ten and 30 passengers at a time, reports news agency Associated Press (AP). The warrants come after a three-year investigation which began in February 2019.
A fisherman in the Sicilian port of Gela reportedly spotted a ten-meter boat with powerful motors which had been stolen just ten days previously in Catania. After investigation, Italian prosecutors say the group charged migrants between €3,000 and €5,000 per crossing and are thought to have made between €30,000 and €70,000 per crossing.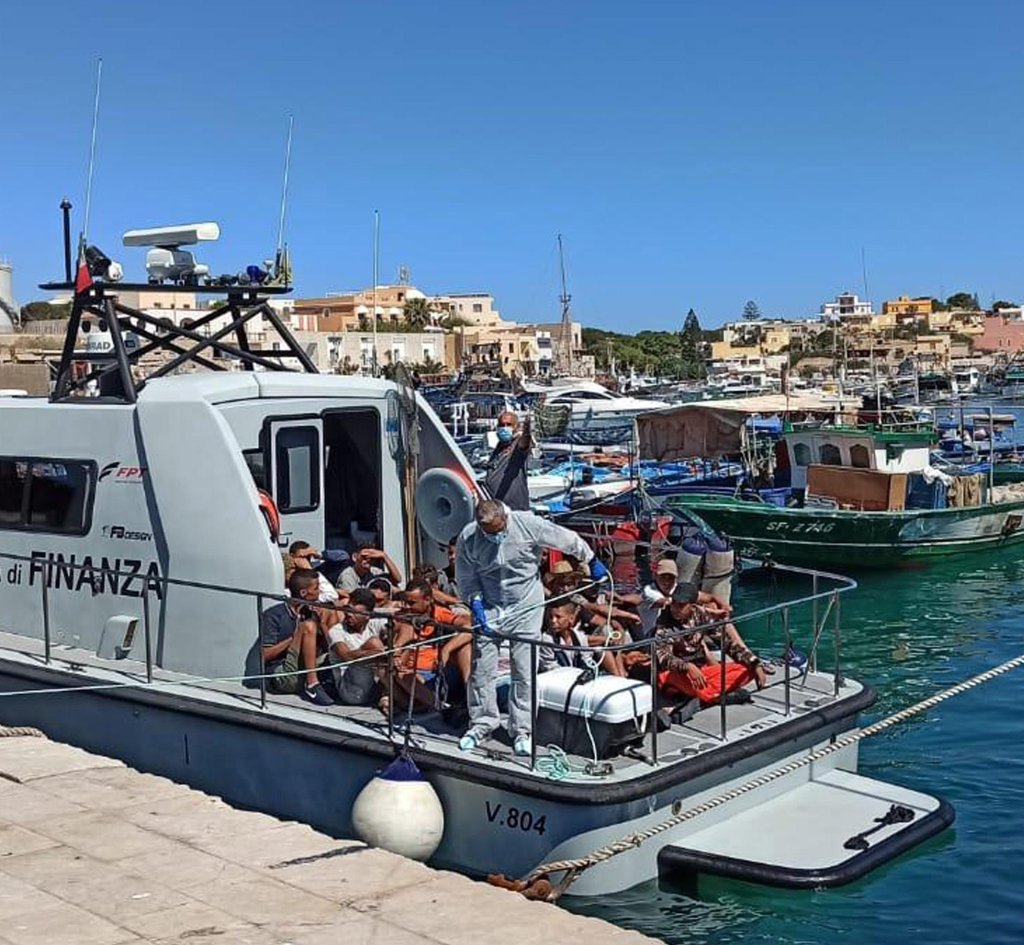 Arrest warrants
The arrest warrants for 11 Tunisians and seven Italians detail charges of illegal cross-border trafficking, as well as "aggravated circumstances of inhuman treatment and endangering the lives of migrants and committing crimes for profit," writes AP.
A Tunisian couple, allegedly the masterminds behind the group, have already been jailed on people trafficking convictions.
Migration is a big theme for the new Italian government which was elected partly on a ticket of getting tough on migration. In the last few weeks, the government has threatened to close its ports to private rescue ships and accused them of not adhering to regulations.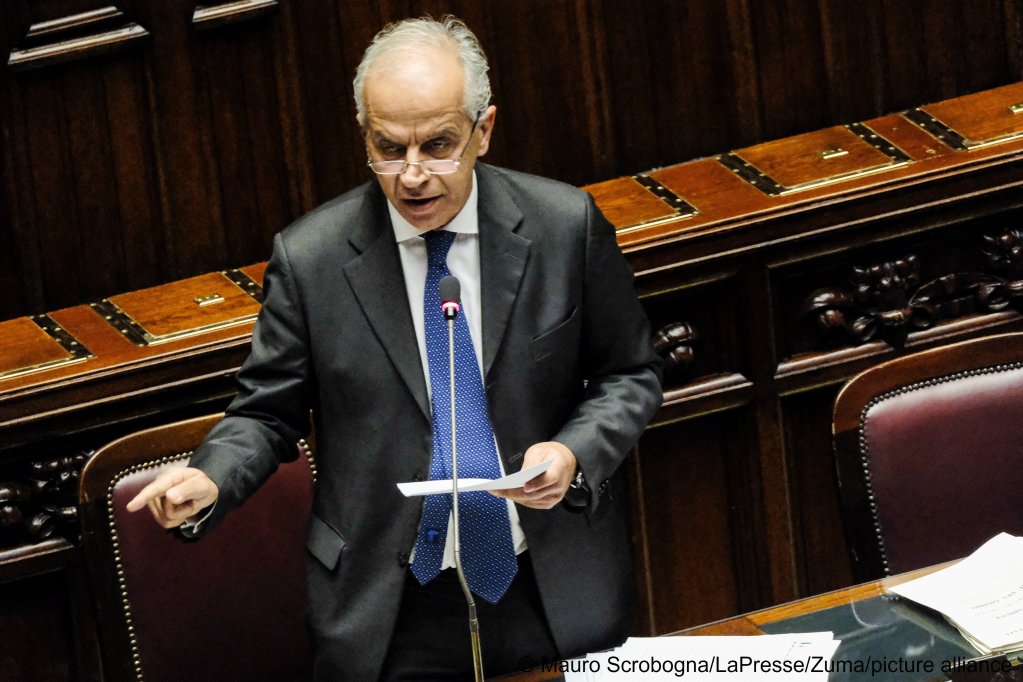 Reception centers have 'reached their limits'
Speaking in Italy's upper house of parliament (the Senate), Interior Minister Matteo Piantedosi on Wednesday addressed his government's migration policy and how it intends to manage migration in line with its 'getting tough' promises. He said that "welcome had its limits and that a new European policy was needed."
The minister said that arrivals had increased by 60% in 2022 and that reception centers had reached their limits. He added that the Italian government had received 69,000 asylum requests "56% more than in 2021" and that 57% had been refused. That, said Piantedosi, meant that "the majority of migrants coming to Italy come for economic reasons."
Piantedosi said Italy needs to talk to the departure states and cooperate first and foremost with states who agreed to repatriate their citizens. "The selection of those who come should not be left to traffickers to decide," added Piantedosi.
Piantedosi made some concillatory noises towards France after a recent diplomatic spat between the two countries which errupted after one of the private rescue ships in the Mediterranean, Ocean Viking, sought a safe harbor in the port of Toulon, France, after being refused permission to dock in Italy.
Also read: Mobile clinic for workers in southern sicily
Crew of Ocean Viking refute Italian minister's assertions
The French authorities accused Italy of forcing France in accepting the boat, whereas the Italian government said Ocean Viking's route had been a matter of free will of the ship's crew. Piantedosi said in this speech that the NGO ship had "acted autonomously without coordinating with the competent state authorities providing in one case a row with France."
On Wednesday, SOS Mediterranée said on Twitter that it had been left with "no other choice than to ask France directly for a place of safety."
In a series of tweets, the crew of the Ocean Viking said it had to sail for approximately two days extra before being able to disembark the 234 people on board and called this situation "a blow struck by European members and associated states to maritime and humanitarian laws."
Piantedosi in turn disputes this, saying that "Italy has no duty to take charge of migrants rescued by 'private vessels,'" reported the news agency Reuters.
Piantedosi added that he regretted tensions with Paris over migrants. "Italy never aimed for such a decision, which created international tensions...and could produce repercussions on migration policies at the European level." In fact, last week France already declared that it would not take in 3,000 migrants from Italy that it had pledged to accept under the voluntary relocation scheme earlier in the summer.
Also read: Between olive groves and no man's land, migrant workers in western Sicily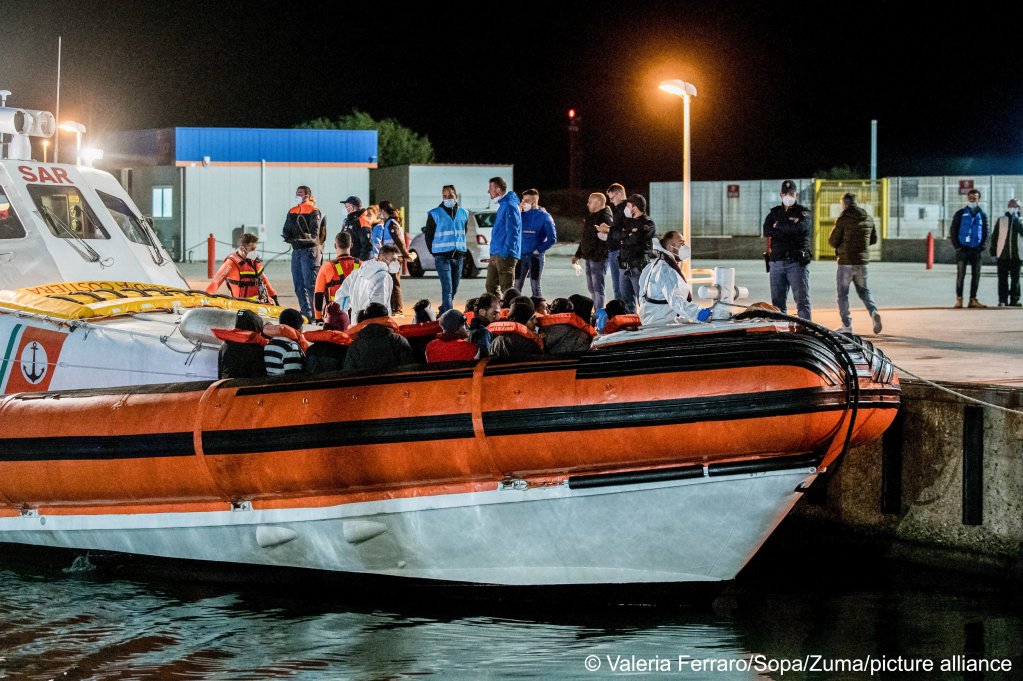 'Deconstructing the falsehoods'
According to the Italian government's latest landing figures, updated on November 16, 93,241 migrants have arrived in Italy this year alone. The majority are Egyptian nationals (18,865), closely followed by Tunisians (17,295) and Bangladeshis (13,024).
However, those brought in by private rescue ships account for about 14-15% of the total. This figure has been reported by Reuters and was also cited in a recent video posted on Twitter by the author and campaigner Roberto Saviano, who is being sued for defamation by the Italian state.
As Saviano points out, the majority of the migrants who arrived in Italy by sea this year either arrived on land under their own steam, or were rescued by the Italian coast guard or the tax and border police (Guardia di Finanza).
In the video, which Saviano says "deconstructs the falsehoods about NGOs and immigration," he also points out that private rescue ships are partly funded by big companies because their presence in the Mediterranean means that commercial ships, who under the international law of the sea would have to rescue anyone in trouble at sea, can continue to ply their trade without the bother of being held up for days, maybe weeks with migrants who would need to be disembarked, potentially causing delays and huge costs to the companies involved.
More cooperation with North Africa
According to Sky News Italy, the Italian government is working out whether or not it can sanctionthe NGOs that operate private rescue ships in the Mediterranean and confiscate their vessels.
Reuters added that the Italian government was "considering offering migration channels to countries that accept repatriations and help prevent sea departures." Piantedosi explained this would allow the government to "tackle migrant smuggling and at the same time strengthen legal entry channels."
Piantedosi concluded that Italy had never not fulfilled its responsibilities in terms of European solidarity but that there were "limits to the capacity of welcome and integration." Europe, said the minister, "needs to initiate a new policy based on supporting countries in North Africa to manage migration at source."