For several weeks, the repatriation of migrants expelled from Algeria to Niger has been very slow, and the transit camps in the region are overwhelmed. As they face geopolitical upheavals, consular complications, and logistical difficulties, the patience of some migrants is put to the test. Mehdi Chebil reports for InfoMigrants.
The Malians left. The Guineans followed them. Other migrants from half a dozen other African countries, all expelled from Algeria, have also returned home thanks to the voluntary repatriation mechanism of the International Organization for Migration (IOM). Kabirou Youssouf, originally from Nigeria, is still there however, stuck in the small mining town of Arlit in northern Niger.
"I have been stuck here for three months now, after having already waited a month in Assamaka," says the 30-year-old migrant. Staying so long in Niger was never part of his plans: Kabirou Youssouf was working in agriculture in Algeria when the country's authorities arrested and summarily expelled him like tens of thousands of other sub-Saharan Africans.
His compatriot Husseimi Hamissou, 27, agrees. He too has been waiting for four months to be able to return home to Kano, in northern Nigeria.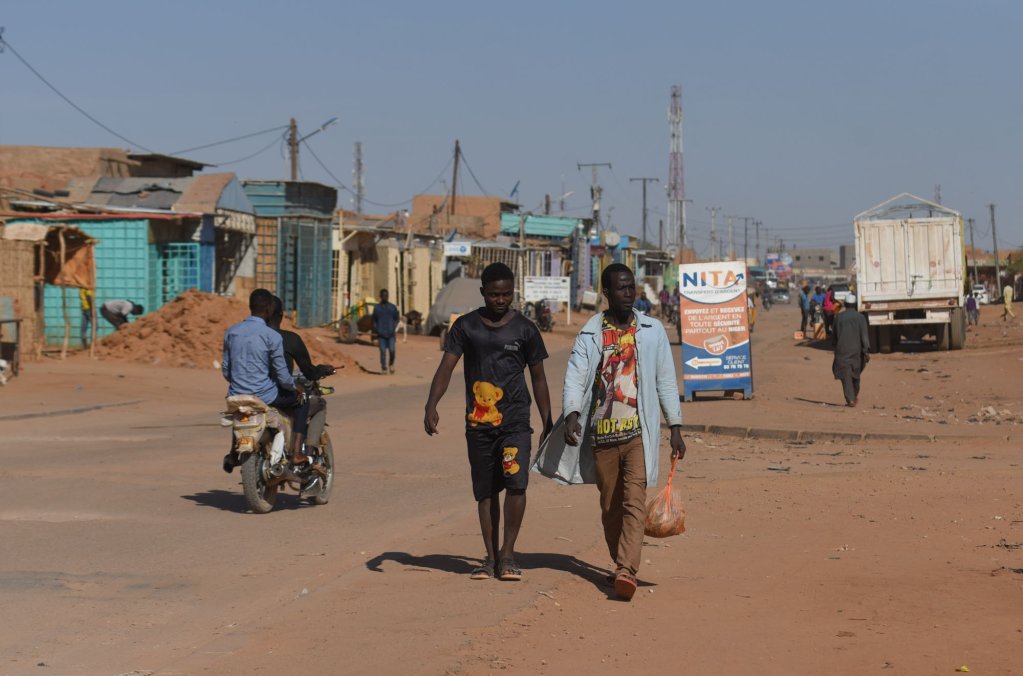 We meet the two men in the dusty streets of Arlit, a town famous for its uranium mines. Looking for an informal bricklaying job, they carry a change of clothes in a plastic bag. If they find work, they will receive between 1,000 and 1,500 CFA francs per day (equivalent to €1.50 and 2.30).
The two Nigerians have registered with IOM for repatriation but as days turn into weeks and weeks into months, they begin to lose hope. "It hurts to see other nationalities pass before us, when we have been here longer!" exclaims Kabirou Youssouf.
Also read: Doctors Without Borders criticizes EU for undignified treatment of migrants in Niger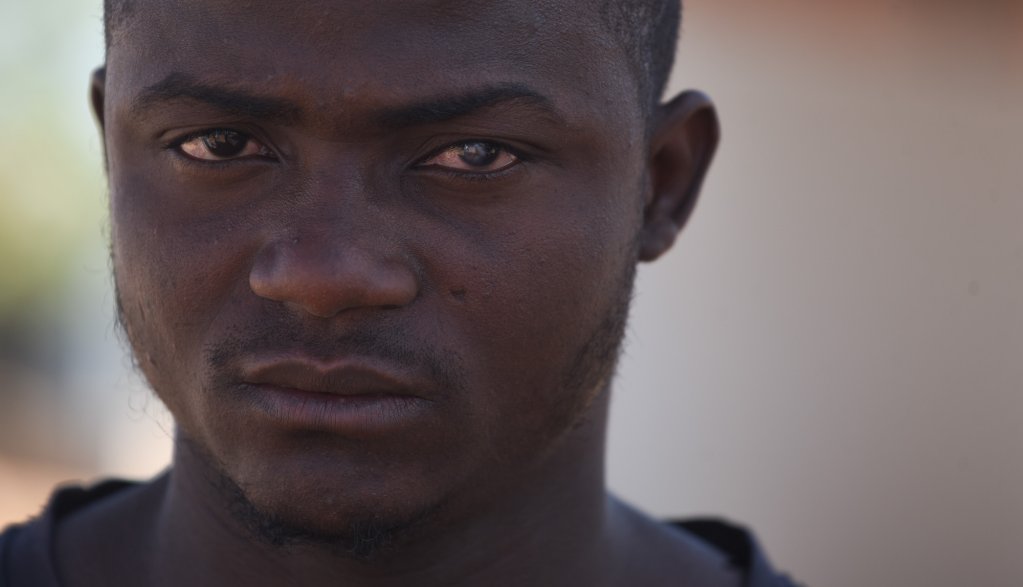 In an interview, IOM acknowledged temporary blockages but strongly denied prioritizing certain nationalities over others.
"The majority of migrants here are French-speaking, especially Guineans and Malians, and that can give others the false impression that they are privileged (...) But the rule is very clear, repatriations follow the order of arrivals," says Joseph Dück, manager of the IOM center in Agadez.
The official cites health, security and consular reasons to explain the recent delays. In general, IOM relies on processes imposed by the countries of origin to issue the laissez-passer. Each new requirement of the latter -- videoconference interviews with the migrant, Covid vaccination, laborious forms to complete, etc. -- entails a longer delay for migrants from these countries.
In the case of Nigeria, long-planned terrestrial convoys of 200 people were canceled because of deteriorating security conditions in the north of the country. The formalities to repatriate Nigerian nationals are also more complicated than for other nationalities, with extensive data to be collected for a platform managed by an external service provider.
Also read: 'Exploitation and enslavement': Two Nigerian migrants take rights case to UN Committee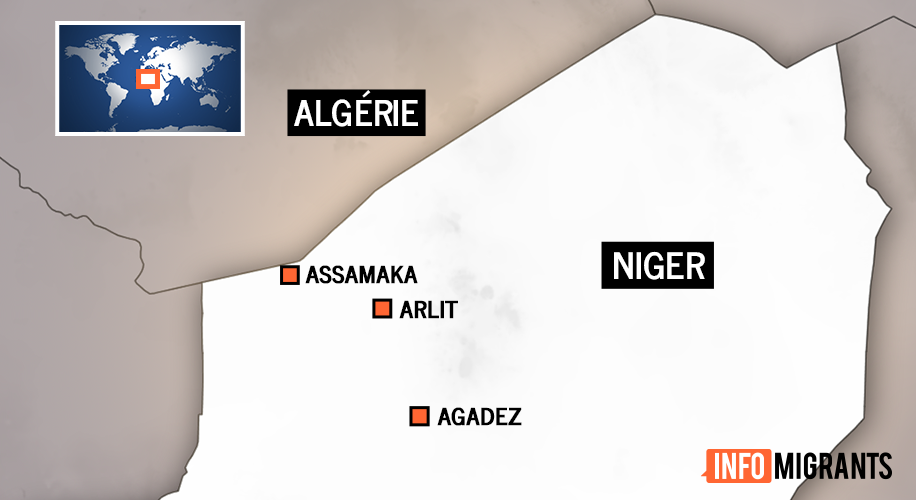 Congestion of the Assamaka - Arlit - Agadez axis
At the time of InfoMigrants' visit in mid-November, the transit camps in Assamaka, Arlit, and Agadez were overwhelmed. In the Agadez center, there were more than 1,500 individuals -- more than a third of whom were Nigerians -- for a capacity of 1,000 people.
The most striking example remains Assamaka, the first village along the route of those expelled from Algeria, where several thousand migrants sleep outside while awaiting their evacuation*.
"When we arrived, we registered with the Nigerien police, who welcomed us," recalls Brahim Dramé, a Malian who arrived in Assamaka on November 1. "Then we went to the IOM and they told us there was no more room. We didn't have a blanket for the first few days and I had to slip into a jute bag to cover myself at night." The delegate of the Malian group, Fouméké Diarra, estimates that nearly a thousand of his compatriots expelled from Algeria have been present in Assamaka for a period varying "between ten days and two months". Several migrants have expressed frustration at seeing their departure date from Assamaka delayed multiple times.
Also read: IOM: 44 migrants rescued in Nigerien desert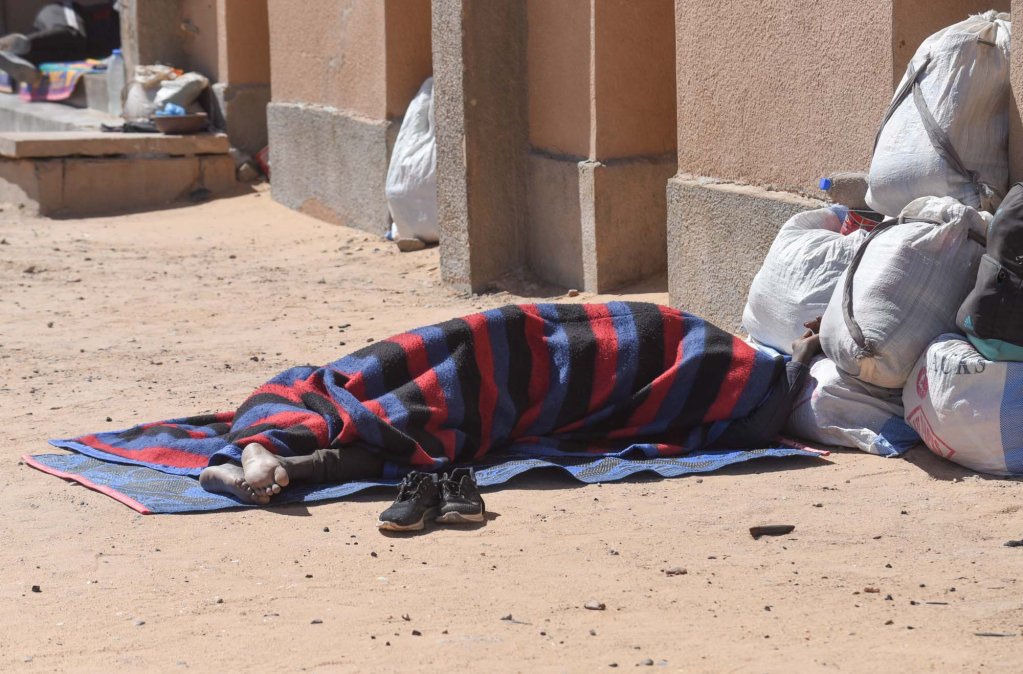 Their departure from Assamaka will only be possible if the Arlit and Agadez camps further south are relieved. Joseph Dück, the manager of the OIM center in Agadez, evokes an "extraordinary situation" and thinks the blockages will be resolved quickly.
An unpredictable flood of deportees
Many factors do not depend on the international organization. Covid has slowed down operations, as has the series of coups in the region -- Mali in 2020 and 2021, Guinea-Conakry in 2021, Burkina Faso in 2022 -- which regularly lead to temporary border closures.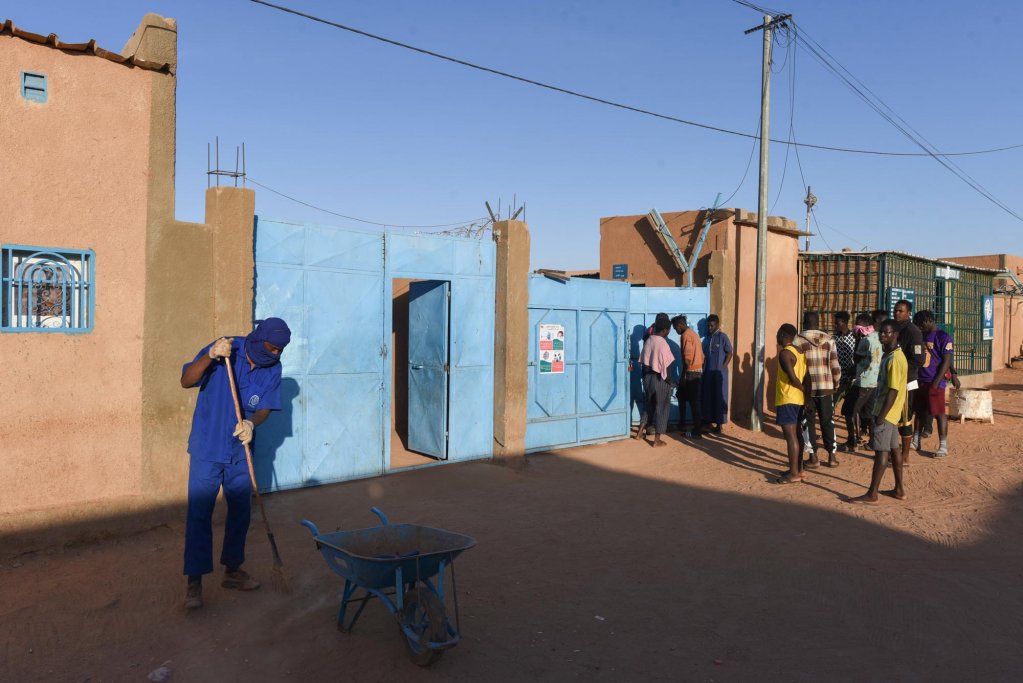 In particular, the fact that Niger does not really control its border with Algeria means the flows of repatriated migrants are not regulated upstream. As InfoMigrants reported in a previous article, Algerian authorities drop off all deported sub-Saharan Africans, regardless of nationality, at a place called Point-Zero in the middle of the desert, which marks the border between the two countries.
"We process about 100 profiles** per day, so it takes about 10 days to identify 1,000 people", an IOM agent unauthorized to speak publicly on behalf of the organization told InfoMigrants. "The problem is that, as soon as we move migrants, Algeria sends others. It exceeds our capacities."
* While the vast majority of those expelled from Algeria contact the IOM for voluntary repatriation, this is not the case for everyone. Those who manage to benefit from money transfers can decide to leave on their own, either to Maghreb to continue their journey of exile, or to their country of origin.
** Profiling is the procedure aimed at correctly identifying migrants, essential for determining their nationality and therefore the country to which they will be repatriated. This formality is obviously longer for the many cases of migrants with no identity papers in their possession.
Also read: Worsening Sahel crisis pushes civilians to flee to north