Refugees from Afghanistan are being violently pushed back when they try to enter Turkey, Human Rights Watch says. According to disturbing new testimonies, Turkish authorities are also deporting migrants to Afghanistan in growing numbers.
For five years, Turkey had been Ahmadi's new home. As he built a life and a business there, his old home, Afghanistan, disintegrated before his eyes under the Taliban. But last spring, on his way to the bank from the shop where he sold mobile phones, the 26-year-old was arrested and taken to an informal removal center. From there, he was deported to Afghanistan, where he remains.
Ahmadi is one of tens of thousands of Afghans to have been rounded up by Turkish authorities and sent back to Afghanistan since the Taliban took over the country. Most are deported on charter flights, which resumed from Turkey in late January.
In the first ten months of this year alone, more than 57,000 Afghans – mostly single men like Ahmadi – were returned from Turkey, according to official data. 
The deportations are extremely controversial. Many of the migrants have reported suffering abuse and ill-treatment at the hands of the Turkish authorities. "They took my mobile phone and did not let me talk to my lawyer," Ahmadi told InfoMigrants.
"They transferred me to a camp in Edirne and kept me for 11 days. There were no living facilities in the camp and more than 280 people were kept there. The police did not give me a chance and did not listen to me."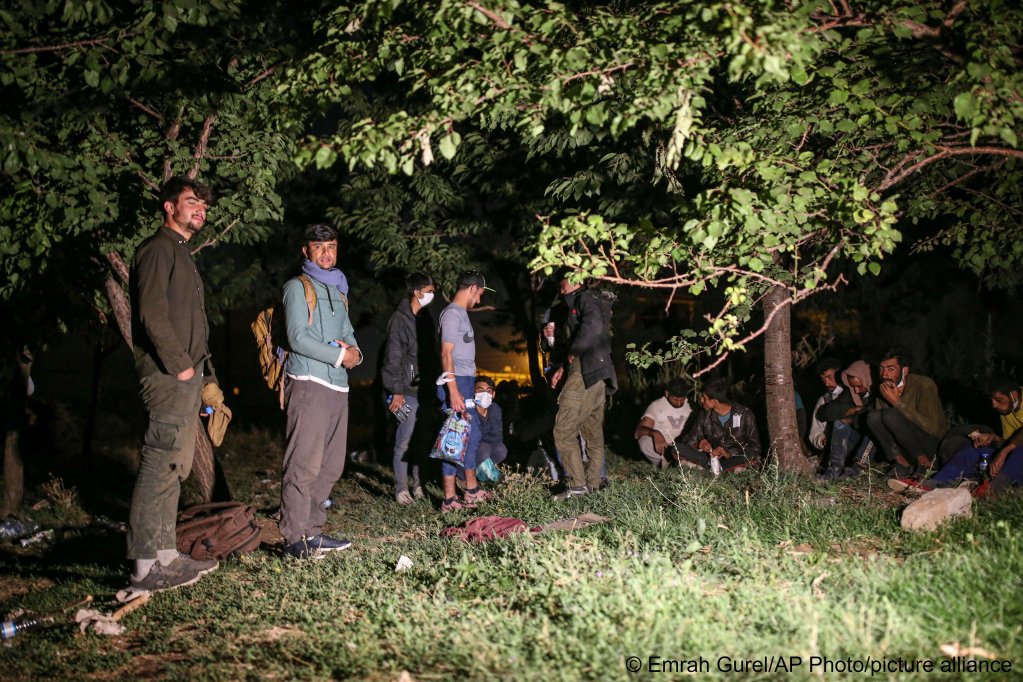 Tide turns against migrants
Turkey has the largest number of refugees anywhere in the world: officially it hosts around 3.6 million Syrians under its temporary protection scheme and 320,000 migrants of other nationalities – mostly Afghans – under other forms of protection.
But the country's reputation as a generous host looks to be at risk, as its treatment of migrants, especially asylum seekers and refugees from Afghanistan and Syria, becomes increasingly hostile.
A new report by Human Rights Watch (HRW), 'No One Asked Me Why I Left Afghanistan', says there has been a dramatic increase in the number of deportations of Afghan nationals. The surge is partly due to what it calls "a tidal shift in Turkish public opinion against refugees and immigrants," citing a poll taken last year in Turkey in which 76% of people said "the entrance of these people to Turkey must be prevented and they have to be deported urgently."
Also read: Turkish people reject Afghan refugees after Taliban takeover
Forced to sign 'voluntary' return forms
The HRW report details how many of these deportations are carried out, violently and without regard to the migrants' rights to make a refugee claim or to challenge their deportation. Turkey maintains that the returns are voluntary, but HRW spoke to many Afghans who said their signatures or fingerprints on voluntary return forms were forced or forged. If they refused to sign, they were beaten, handcuffed, and deported anyway.
"They told me I had to sign a paper that was not in our language" Abdul Sami, a 27-year-old man from Ghazni told HRW. "They said the paper was to ask for a lawyer, but a detainee who could read Turkish said it was to agree to be deported. Only 3 of 120 people agreed to sign it. They slapped each of us two or three times and told us to sign, but we wouldn't.
"The next day, they transferred me and about 200 others to the yard of the removal center and they told us we had to put our fingerprints on papers for voluntary return. At first, we all refused. One man tore the paper, and they took him to a room; when they brought him back, his face was bloody. The [following] day, they transferred me and about 200 others to the airport in Istanbul. They read our names one by one, stamped our travel documents, and put us on the Ariana Airlines plane to Kabul."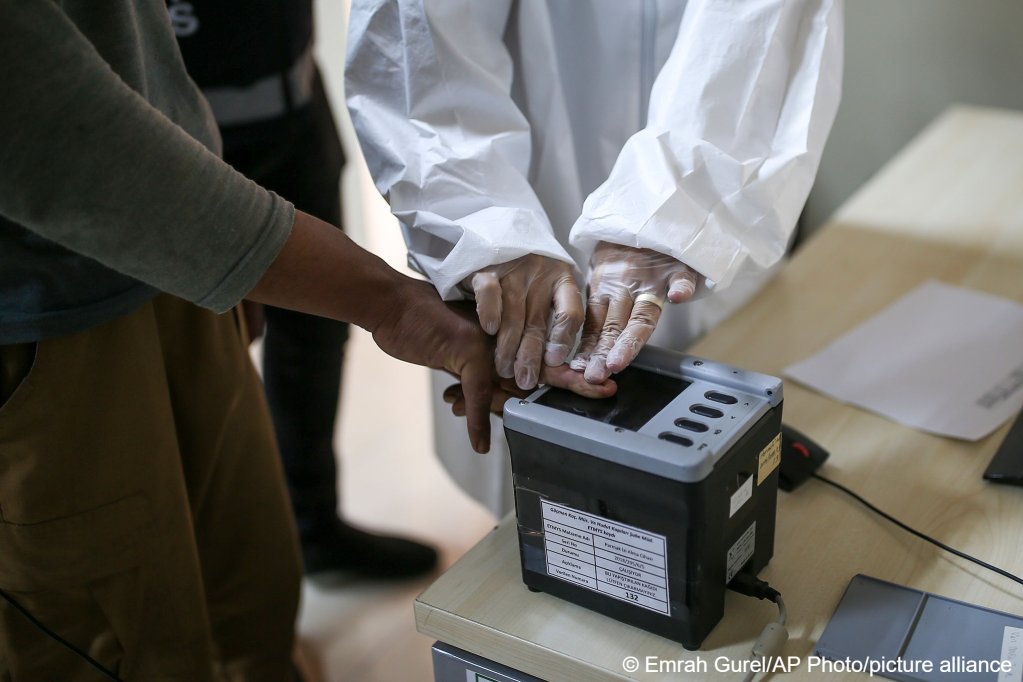 'They beat everyone, even children'
Afghans are not only being deported in ever growing numbers from Turkey, they are also routinely forced back over the border without any possibility of being able to apply for protection – an illegal process known as a pushback, which violates the UN's 1951 Refugee Convention.
As of early November, Turkish migration authorities said 248,727 "irregular migrants" had been "prevented" from entering Turkey since January 1, 2022. Amnesty International, Human Rights Watch and others claim that what is actually happening is systematic, violent pushbacks.
"There were 15 police; they beat everyone. They beat some people with the butts of their guns. They even beat children," said Zayan, a 28-year-old former soldier in the Afghan army, interviewed for the HRW report.
"Since it was winter and cold, people were wearing lots of clothes, so the Turkish police took our warm clothes, our mobile phones, our bags, and shoelaces. They never gave anything back. No one was allowed to talk with them, we begged them that our country is in a bad situation, but they didn't listen to us. We were directly pushed back into Iran. We were never taken to a camp."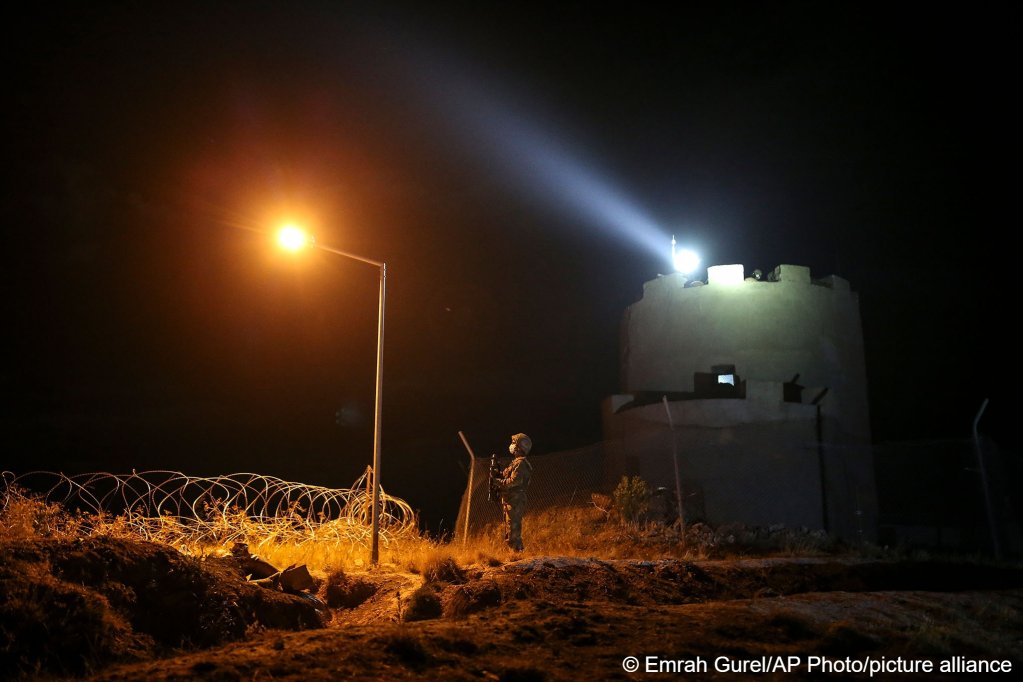 Another man, Aref, from Laghman, entered Turkey with 30 other people in May. After crossing the border wall near Maku, they walked another 20 minutes before bright lights shone on them and bursts of shooting came from in front of them.
"As soon as they caught us, they took us back to the wall. They took our backpacks and other belongings, broke our mobile phones, stripped us down to our underwear, and beat us. They lined us up with our faces against the wall. Two border police hit me with a baton and kicked me with their army boots," Aref told HRW.
Rights under threat
While seeking protection in Turkey is a right, the government has made access more difficult by limiting migrants' ability to register for protection in parts of the country where foreigners already exceed 20% of the population. Between 2018 and 2019, registrations dropped by nearly 75% from around 114,500 to around 29,250. Three-quarters of the applicants were Afghans.
For those who succeed in registering for international protection, the prospect of being granted asylum has plummeted ever since the role of determining refugee status shifted from UN refugee agency UNHCR to Turkish authorities in September 2018. In that year, when UNHCR was still involved in assessing asylum claims, 72,961 asylum seekers were granted protection. A year after the UN's withdrawal, it was only 5,449.
Ready to try again
Meanwhile, Afghans who remain undocumented in Turkey are increasingly marginalized, many living in poverty in Istanbul. Having tried many times to get international protection registration, Nouman, 23, from Ghazni, told HRW that he doesn't think he will ever get his registration. He is living in Istanbul in an apartment with 14 other undocumented Afghans and is trying to cross into Greece.
Also read: Afghan migrants in Turkey left to digging through trash to make money
Ahmadi told InfoMigrants that he was expelled from Turkey because he had no residence permit, something he was unable to obtain, despite being registered and paying tax in Turkey, because he had entered the country "illegally".
Back in Afghanistan, he is planning to return to Turkey. Despite the high chance of being pushed back and the risk of mistreatment, like many other Afghans he is ready to try again.
Help for refugees, asylum seekers and vulnerable migrants in Turkey
Refugee Rights Turkey (RRT), a civil society organization in Istanbul offering legal assistance and other support, has information in several languages on its website here.
The RRT refugee helpdesk can be contacted by phoning +90 850 218 48 30
Hotline for people being held in administrative detention in Turkey +90 507 218 62 85
Hotline for unaccompanied minors +90 549 510 52 06
This video explains the procedure for applying for international protection in Turkey: