Albert Kalenda Kabongo is originally from Congo. He now lives in Sicily and works as a cultural mediator for the Sicilian region. He has also just been chosen as one of a handful of migrant entrepreneurs who will be backed by the region to start their own business.
"My name is Albert Kalenda Kabongo. I was born in Congo and I now live in Marsala [Sicily]." He arrived in Italy to study, Albert Kabongo explains. His brother and sister were already in Italy, and so they helped him get the visas he needed to study and work.
"I feel lucky because I didn't have to make the crossing over the Mediterranean. I feel even luckier now, because as part of my work as a cultural mediator I have to listen to hundreds of stories of those who did make that crossing and it is just atrocious, really really horrible."
Also read: Julian's tale, child labor and exploitation in Sicily's greenhouses
After studying for his bachelor's degree at the school of linguistic mediation ICOTEA, Kabongo is now studying for his master's at the university of Palermo in the faculty of migration, law and integration. He then undertook various training courses to help him with his work as a cultural mediator.
Kabongo is also the president of a cultural association "Africa solidale oltre il Mediterraneo" (Solidarity with Africa across the Mediterranean), which has now become the basis to begin a new agricultural business with backing from the Sicilian region. The funding is part of a new initiative from the region's authorities to encourage integration and business among migrants who have become a little more established in Italy. Kabongo is one of the first beneficiaries of the project.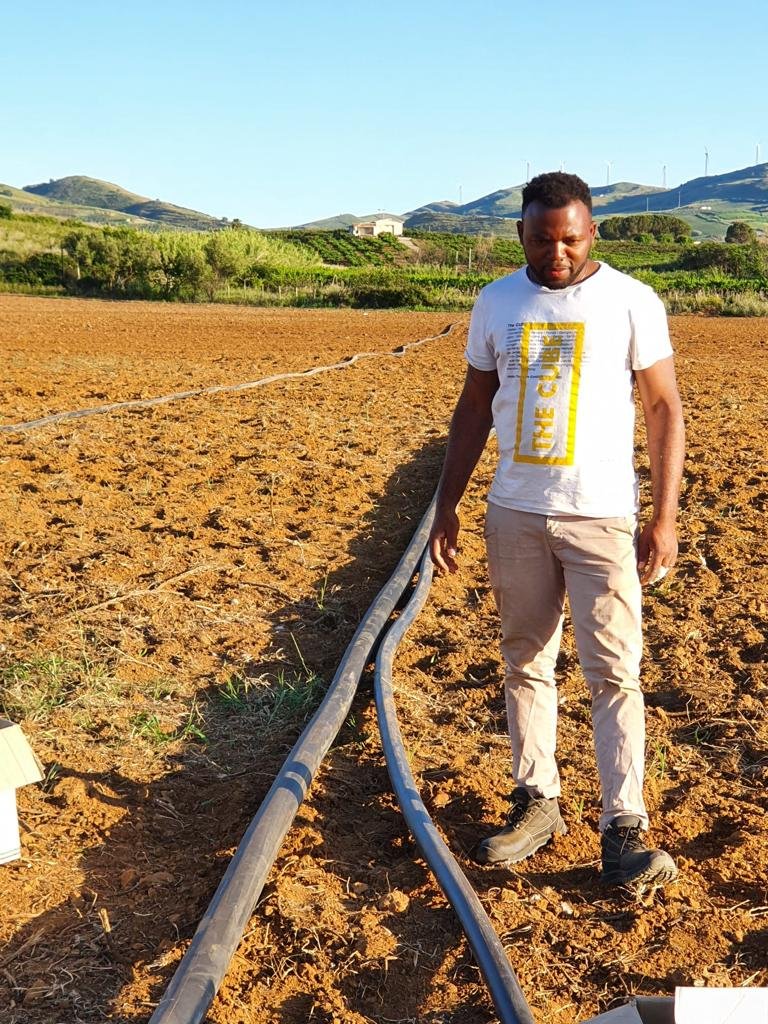 'Working for ourselves'
"The association includes people from various countries in Africa, and also Bangladesh," explains Kabongo. "We all met here and we decided to start this association together. Lots of our members already work in the agricultural sector and we started to ask ourselves why are we always working for other people when we could be working for ourselves? And that's how our idea for an agricultural business started."
The land where Kabongo is going to start farming is west of Palermo, in one of Sicily's many regions famed for wine and agriculture.
It's not far from a social center that the Sicilian region has been running as a kind of country escape for disadvantaged children. There is an old house, a swimming pool and some space for the children, who often have never been on holiday with their parents, to spend time in the school holidays in a more rural setting.
Also read: Between olive groves and 'no-man's land,' migrants workers in western Sicily
Fertile red earth
The earth at the moment is rocky and rough. But Luciano D'Angelo from the Sicilian Region's offices, who shows InfoMigrants around, runs the earth through his hands and talks in poetic terms about how fertile it is. "This is red earth, that means that once upon a time, a river ran over this land. This is good earth. We said we would see how this goes and give them this land, help them prepare it to start them off."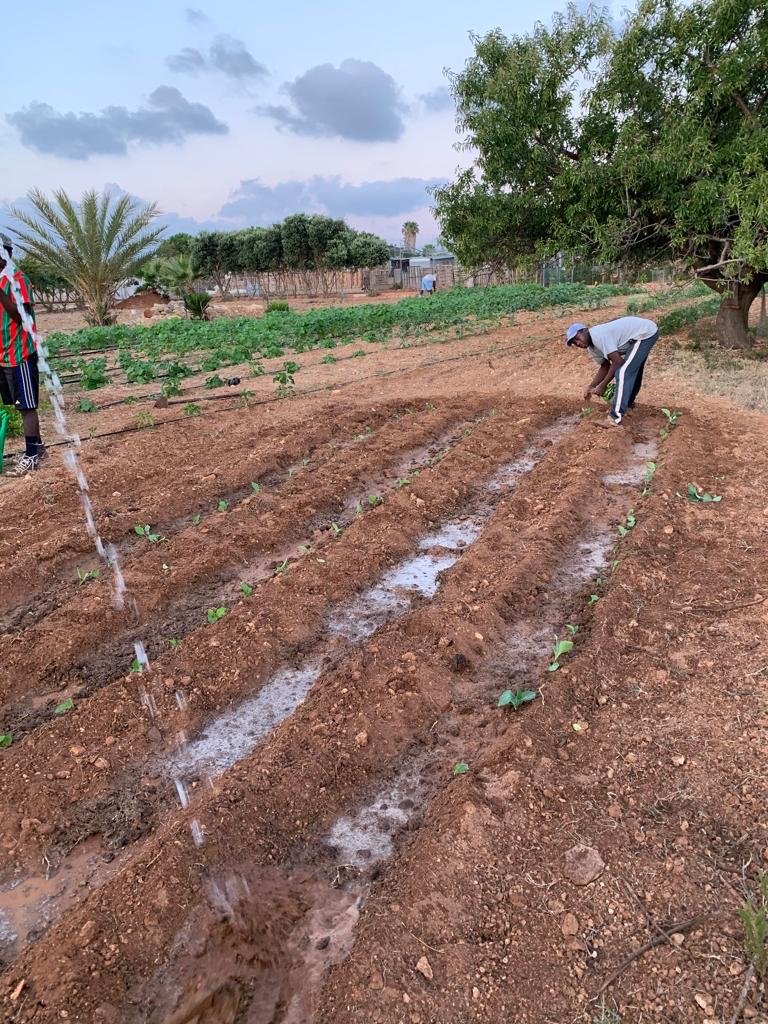 Also read: Mobile clinic offers services to migrant workers in southern Sicily
D'Angelo explains this land is best for growing root vegetables, potatoes, carrots, Jerusalem artichokes. "Planted well, we could expect a first harvest of at least 10 tons of potatoes," estimates D'Angelo. "This is already organic land, so I think we could be looking at a good price on the market because lots of people want potatoes grown in this kind of soil," thinks D'Angelo.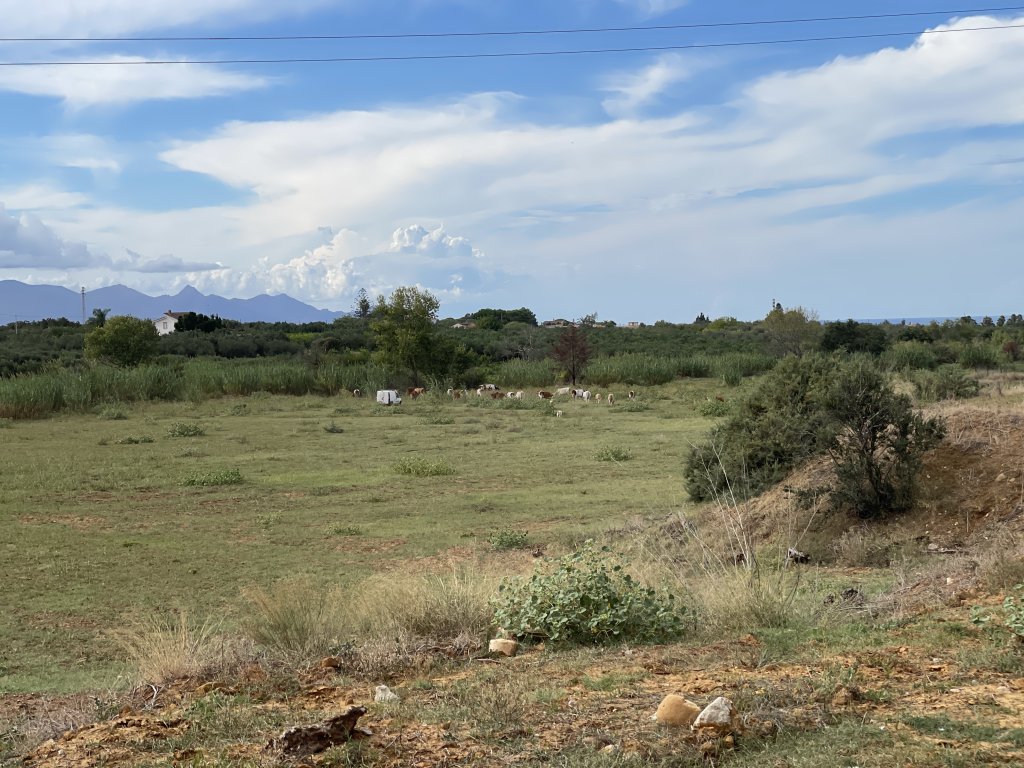 At the end of September, Albert and his team were planning on starting planting in October, in order to get a harvest in January or February. They decided against growing fruit as for that you have to wait several years before the first harvest, and initially you need more investment.
Planting by hand
"We'll plant the potatoes by hand," says D'Angelo, who is an agricultural expert and is helping teach Albert and his team about how to grow on this soil.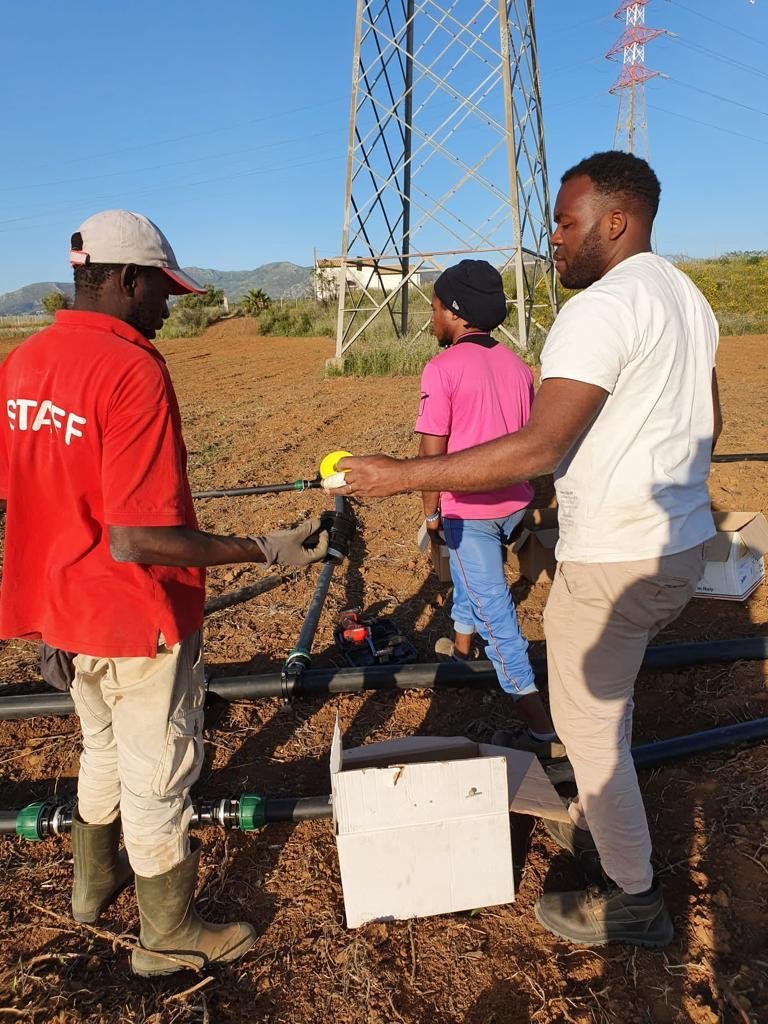 With D'Angelo's help, Kabongo says they have already prepared two hectares of land ready to plant up in the autumn. In all they have about four hectares of reclaimed land that they hope to eventually use. "We want to start small on two hectares and then we will start to expand."
Also read: 'The system is broken', inside a reception center in Sicily
The Sicilian region aims to act as a kind of incubator for businesses like Kabongo's. They help get them on their feet, and teach them how the business of farming works, as well as acting as a kind of network, linking them to the other small migrant businesses so they can all support each other.
Offering work to young migrants
There are wind and solar farms nearby which supply to the local networks. Eventually the initiative hopes to become more self-sufficient and use energy from the environment too.
Also read: Sicilian region works to stop gangmaster system for migrant workers
Although the initiative and the funding is in its infancy, Kabongo hopes that the business will eventually offer work to young migrants who have just left the reception centers and can offer them better pay and an opportunity to work hard without being exploited.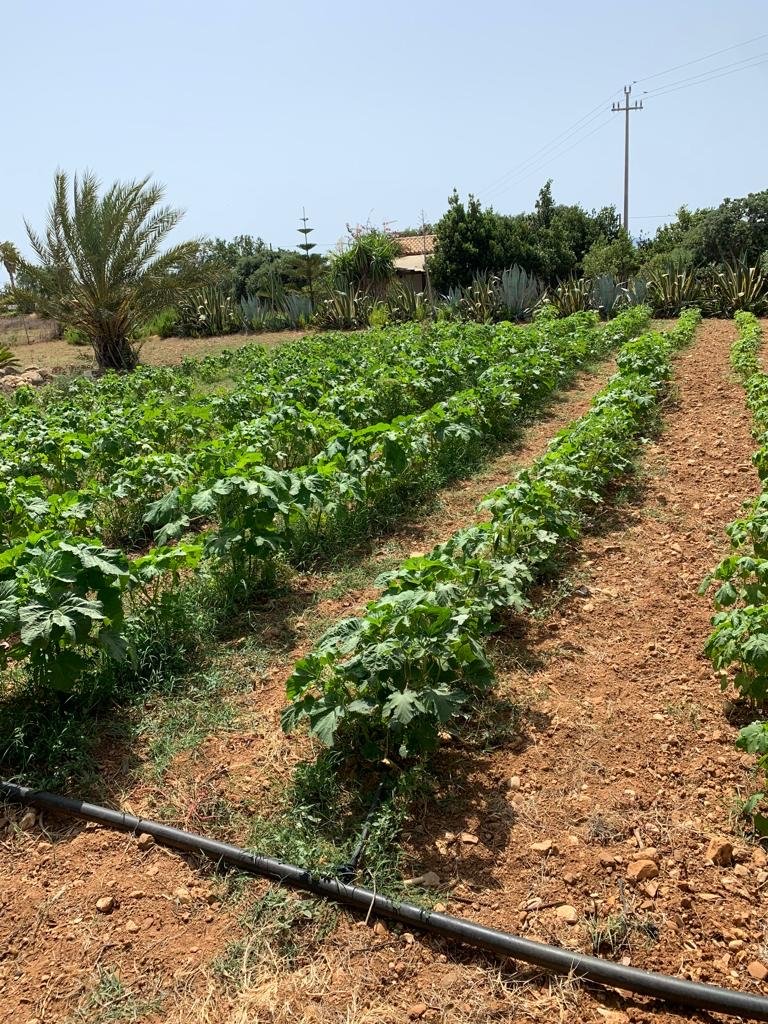 "Our project is all about integration. We want to grow vegetables that are commonly eaten in Africa, but also in Turkey, Greece, Bangladesh for instance. We want to integrate these vegetables into the Italian market too. So 'our' vegetables will become a product of this land too. When we eat these vegetables with our Italian friends, they really like them, so we see the possibility to expand this across the whole of Sicily."
Intercultural vegetables
At the same time, says Kabongo, "we will obviously also grow Italian vegetables. Potatoes, carrots and that kind of thing. It will all be grown organically and we see it as an intercultural product."
From his work as a cultural mediator, Kabongo knows how bad things can be for the migrants working in some of the fields around Sicily. He lives not far from the big informal settlement at Campobello and goes into the settlement often.
Also read: Aunties providing a safe space for women and girls in Palermo
"There is no set price, each migrant will negotiate what they can, but the majority are paid maybe €3 or €4 per hour, so they are really exploited. If you find someone earning €5 an hour they are, in inverted commas, 'the lucky ones'. Anyone working for our project will be asked to work just seven or eight hours a day and will be paid at the national minimum wage. We really hope if we can expand that we can offer work to more young people."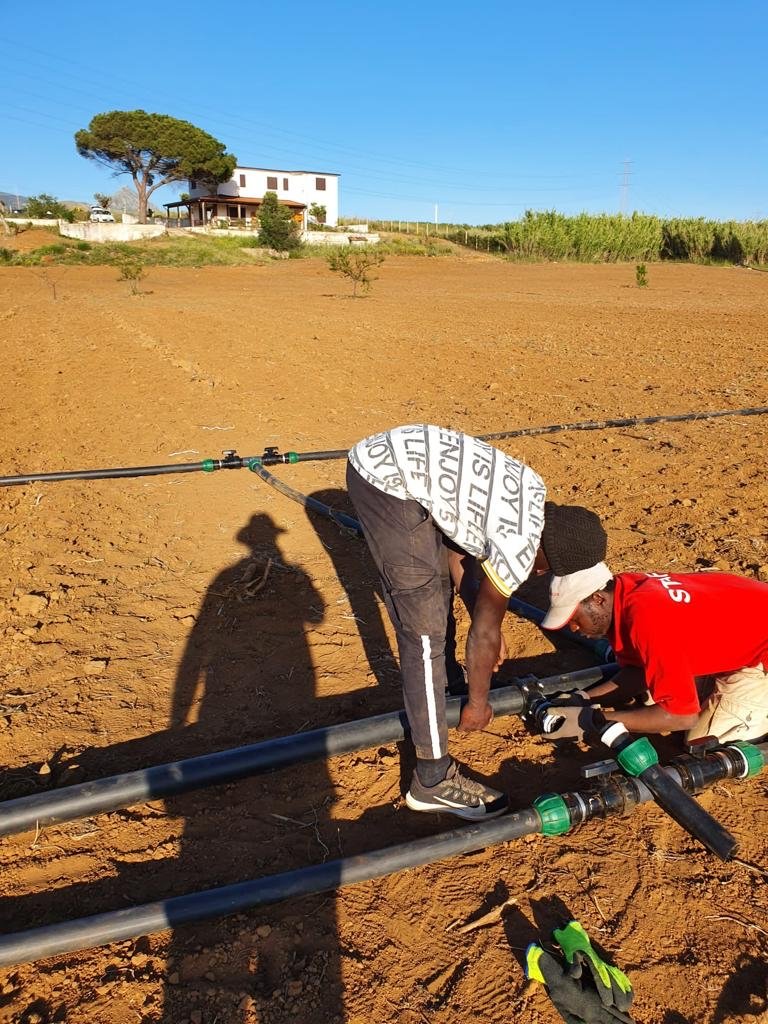 Dreams for the future
Kabongo believes that it is really important that migrants organize themselves and fight for their rights. He recognizes it is not always easy. "Of course in order to stand up for your rights, you need the bits of paper, the permits, without that of course you are going to be ready to work for almost nothing, because you can't get a proper work contract without the correct papers. So we need to offer more initiatives like ours, to make sure that there is better work being offered. The message I want to send to the authorities in Italy is that us migrants are ready, we can do it, but please help us."
Enthusiasm sparks from Kabongo as he talks. He knows the future might not be easy, but he says he has "faith and hope [in it]. We have to work hard and train and learn, that will help us. I tell young migrants to work hard and study so that one day they can be autonomous too. This is my dream and I hope it will fulfill the dreams of lots of other young migrants too."
Also read: Sister Chiara's tale, 'we are just like family here'