A man who was being held in the Manston migrant processing center in Kent has died. He is believed to have crossed the English Channel in a small boat nine days ago. The cause of his death is unknown.
The British Home Office announced that a man being held at the Manston migrant center in southeast England died in a hospital on Saturday after "becoming unwell.''
Authorities were trying to contact relatives of the man, who is believed to have arrived in England in a small boat on November 12.
"We take the safety of those in our care extremely seriously and are profoundly saddened by this event,'' the Home Office said in a statement. 
The statement added that there was "no evidence at this stage to suggest that this tragic death was caused by an infectious disease.'' The case has been referred to the coroner and the Independent Office for Police Conduct, The Guardian newspaper reported on Sunday.
Unconfirmed reports received by The Guardian suggested that the man had contracted sepsis (also known as blood poisoning or septicemia), a serious complication of an infection which has to be treated quickly.
Cases of diphtheria, scabies and other infectious diseases have been reported at Manston, a closed facility where people who have arrived by boat across the English Channel are sent for security and identity checks before moving to longer-term accommodation.
Treatment of migrants criticized
An increase in the number of Channel crossings and a bureaucratic backlog of asylum applications in the UK has seen people, including children, held in detention at Manston for weeks. Detention Action, a UK charity, says it is "unlawful and inhumane" for the government to keep people in Manston for more than 24 hours.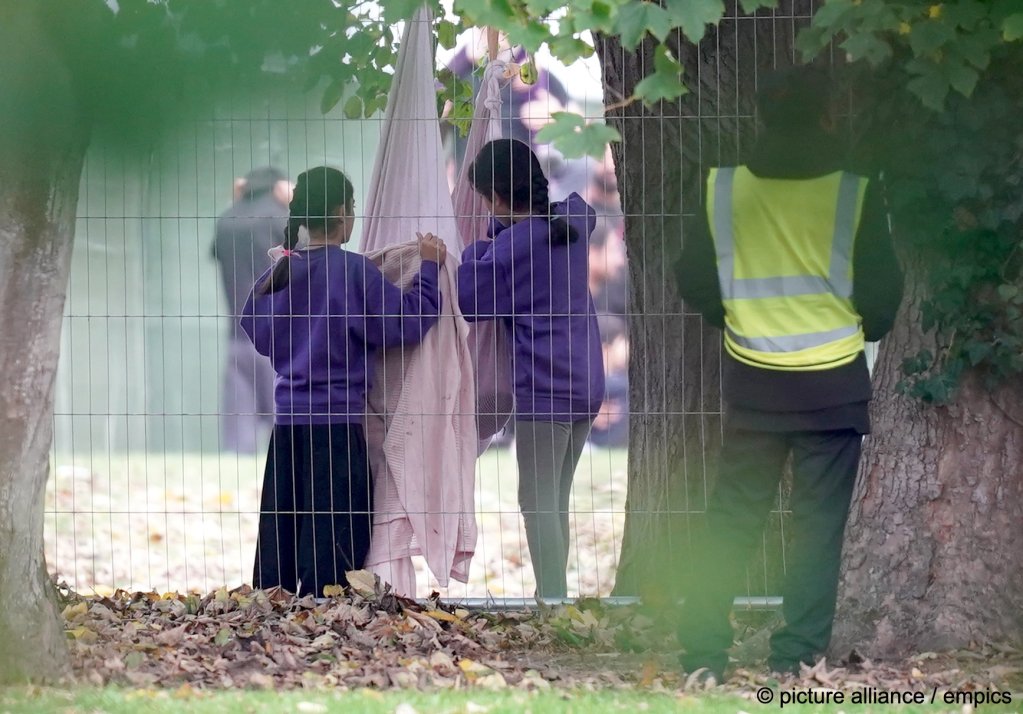 The facility is intended to house a maximum of 1,600 people but in October it had more than 4,000 occupants. The number has reportedly since fallen to less than 1,000. 
Independent inspectors who visited Manston said they saw families sleeping on floors in prison-like conditions that presented fire and health hazards. Detention Action has launched a legal challenge to the government's treatment of migrants in the facility.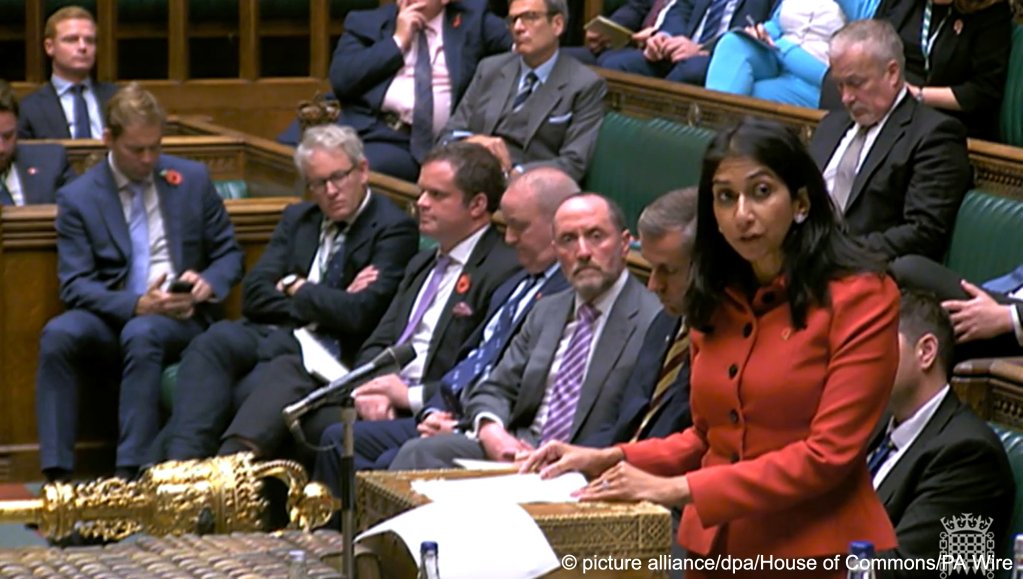 Also read: Appalling conditions observed at UK migrants center
Enver Solomon, chief executive of the Refugee Council, called for "a thorough and speedy investigation'' into the death on Saturday. "Every person in Manston must be looked after with the care and attention they need, so when a tragic death likes this takes place it is always a matter of serious concern,'' he said.
More than 40,000 Channel crossings this year
While the UK receives fewer asylum seekers than many European countries such as Germany, France and Italy, there has been a sharp increase in the number of people attempting the Channel crossing in dinghies and other small boats. More than 40,000 people have arrived in Britain in small boats so far this year, up from 28,000 in all of 2021 and 8,500 in 2020.
Dozens have died in the attempt, including 27 people, mostly Iraqi Kurds, who died when their boat capsized.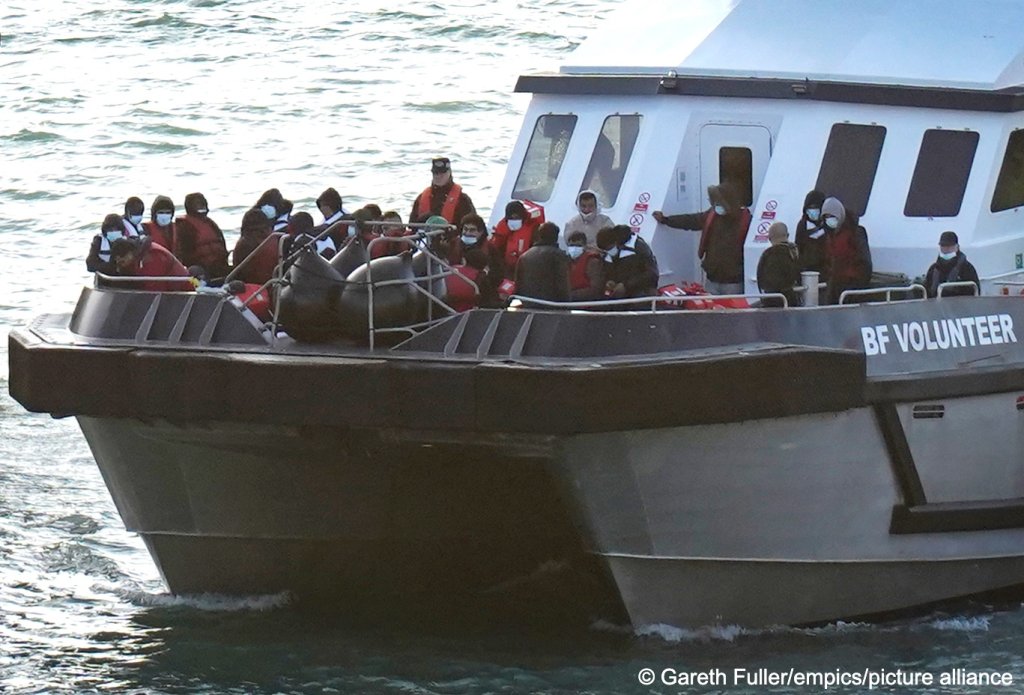 The Channel crossings are a source of friction between Britain and France. Last week the British government agreed to pay France €72.2 million in 2022-2023 in exchange for France increasing security patrols along the coast by 40%.
Also read: UK and France 'close' to new deal on Channel migrants
In an attempt to deter would-be asylum seekers from making the crossing, the UK government is pursuing a plan to send people who arrive in small boats to Rwanda to have their asylum claims processed there. The plan is being challenged in the courts.
With AP