In recent years, the number of Tunisians attempting to cross the Mediterranean to Italy have increased. Many hope to find work and a better life in Italy, but some might also be fleeing problems. However, as citizens of a classified 'safe country,' finding ways to stay in Italy can be difficult for them.
"One of the first forms you fill out in Lampedusa [as a newly arrived migrant] really helps determine your future in Italy," explains Sami Adoudi, a Tunisian who was granted protection by Italy many years ago. In 2012 he decided to work on the other side, helping newly arrived migrants navigate the reception system.
Aidoudi works for various organizations in the field of migration, but he meets InfoMigrants in Palermo to talk about the legal rights of migrants based on his experience as a caseworker with ASGI, the Italian Association for the Juridical studies of Immigration, and their In Limine program.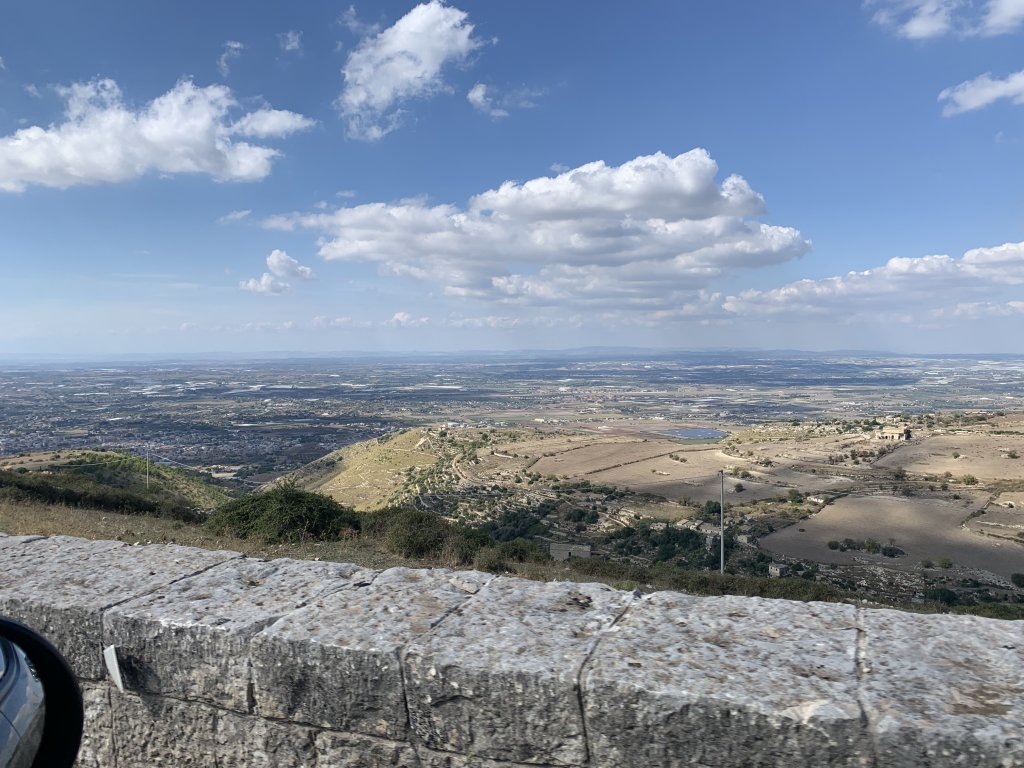 Also read: Between olive groves and 'no-man's land,' migrants workers in western Sicily
First box you tick can eliminate other routes
On that first arrival form, explains Aidoudi, "you have to provide all your personal details, which helps to identify you. Then you have to fill out the reasons for coming to Italy. One of the first questions you can make a cross by is 'I arrived in Italy to work.'"
That question, says Aidoudi, is essential. "(m)ost people do want to work, whether or not they also arrived for other reasons, so a lot of people might tick this box," he says. "I would say that in not just 100% of the cases but 1000% of the cases, people are not even asked why they arrived in Italy, but they might be asked 'do you want to work?' to which the majority will respond 'yes.' Who doesn't want to work? No one wants to come and sit around waiting for social benefits. But once you have ticked that 'yes' box, it automatically eliminates all the other potential questions about why you are here."
By ticking that box, or answering that simple question, many migrants eliminate themselves from answering other, potentially pertinent questions such as 'I came to seek medical care,' or 'I want to join my family as part of a family reunification program' or 'I want to seek international protection,' says Aidoudi. "So, after ticking that box, lots of people end up being categorized as economic migrants but just because they weren't informed of their rights."
Aidoudi says it is of utmost importance that migrants know their rights and what consequences their answers to a seemingly simple question might have. "They need to know that they can say 'yes, I want to work, but I came for other reasons.'"
Also read: Mobile clinic offers services to migrant workers in southern Sicily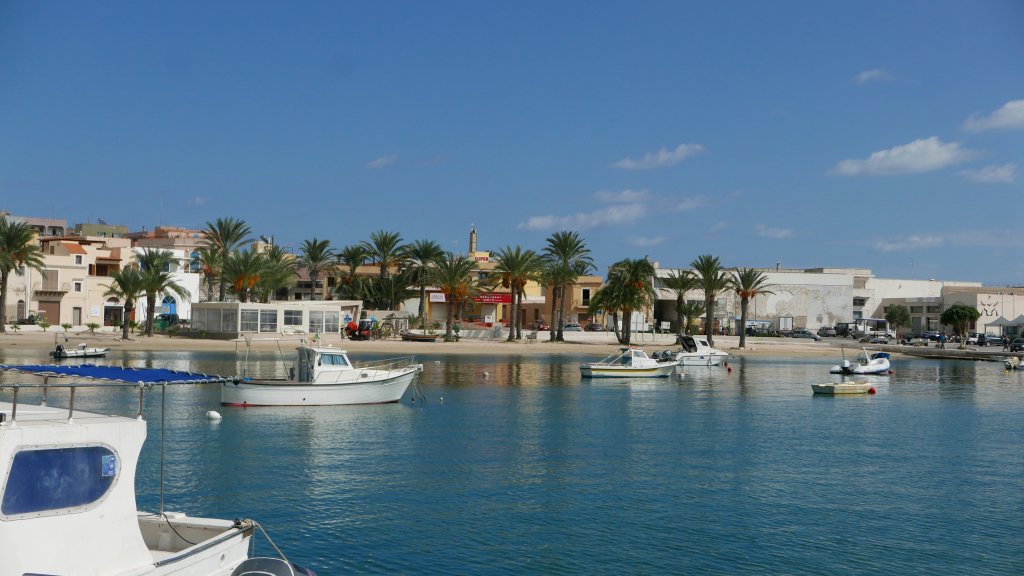 The country of origin
The next problem facing many migrants who have ticked that box, which they may not really realize, is how the country they come from can determine where they land in Italy's immigration system. Like many other countries around Europe, Italy currently has a list of 13 'safe countries,' by which citizens from countries on the list will find it much harder to seek asylum than if they came from a country not on the list. This is particularly problematic for migrants coming from Morocco and Tunisia in North Africa, and some West African countries like Senegal and Ghana.
"Citizens who come from a 'safe' country finish most often in the CPRs [Repatriation Centers]," explains Aidoudi. "The majority of these people come from North Africa, Morocco, Tunisia. There are loads of Tunisians in the CPRs. Some of those in the CPRs might also come from Moldova, Albania. They are easier to send home and even if they ask for asylum, it is very difficult, more difficult, for them to actually bring through a successful asylum claim."
On August 29 this year, In Limine published data obtained after requests for information from the Caltinasetta CPR. It showed that the majority of those in the structure at that time were Tunisian and had been or would be repatriated or expelled from Italy.
Also read: 'The system is broken', inside a reception center in Sicily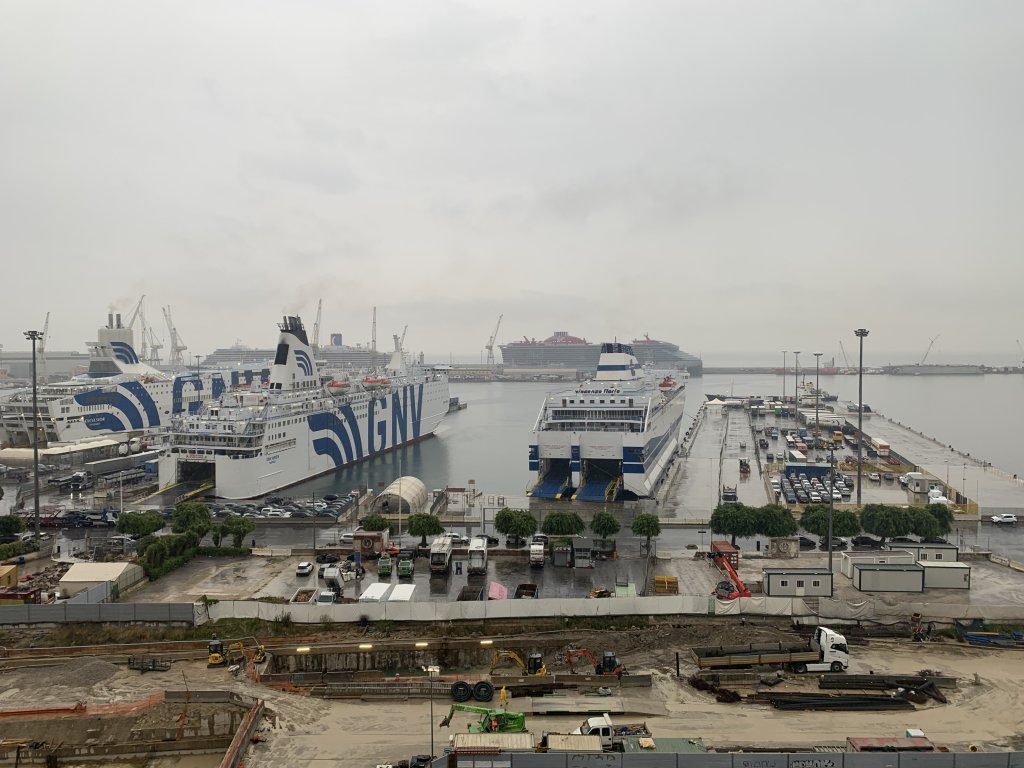 'The majority in the CPRs are repatriated'
Once you are in a CPR, it is pretty unusual to be released back into Italian society. Not everyone is repatriated from a CPR but Tunisians in particular have a high repatriation rate because not only do they come from a 'safe country' but the processes and agreements between Rome and Tunis work relatively efficiently, according to ASGI. "The CPRs stay largely in the shadows in Italy. They are not spoken about much in the press," explains Aidoudi.
Part of the reason they are not spoken about very often is it is hard to visit the CPRs. InfoMigrants requested a visit ahead of our trip to Sicily, but did not receive a response from the local Questura in Caltinasetta, home to one of Sicily's two CPRs, the other one is Trapani. On the rare occasion that permission is granted, it often comes with a very tight window for a visit, with almost no notice. So, if you are not local, you might miss the permitted time frame, or it could be a very costly last minute journey in order to arrive at the alloted time.
On this basis, Aidoudi, who is based in Sicily, has visited the CPR at Caltinasetta: "There are accommodation blocks in the CPR in Caltanisetta, with about ten rooms and shared bathrooms outside. I saw mattresses that were totally black, dirty doesn't even begin to cover it. Several people will be using these mattresses so there are often bed bugs and other infestations of insects in there." His descriptions match videos and testimony that have been sent to InfoMigrants from migrants claiming to be resident in the centers.
Also read: Sicilian region works to stop gangmaster system for migrant workers
'Those who are in the CPRs don't have many rights'
The people who are sent to the CPR tend to be in two to three categories. One category of person is a foreigner who has been in prison and doesn't have any documents. When his or her prison term is finished, they can be sent to a CPR before being repatriated. Others might be in there because they were found to be undocumented and living in Italy illegally.
Lastly, someone could wind up in a CPR when they have just arrived in Italy and are deemed to be an economic migrant, explains Adioudi. In fact, the vast majority of those who are in the CPRs fall into this category. In some cases, they have not been given legal advice and were registered as an economic migrant; in other cases they have tried to seek asylum but their requests have not been heard.
"Those who are in the CPR don't have many rights. Some of those who have been in prison, they have told us that they had a lot more rights in prison than they had once they landed in the CPR," says Aidoudi.
Also read: Sister Chiara's tale, 'we are just like family here'
List of safe countries
The current list of safe countries was renewed in March 2022 but was originally laid out in the Migration and Security decree in 2019 when Matteo Salvini, leader of the League party and current deputy prime minister, was last in government.
Back then the list included Albania, Algeria, Bosnia-Herzegovina, Cape Verde, Ghana, Kosovo, North Macedonia, Morocco, Montenegro, Senegal, Serbia, Tunisia and Ukraine. Ukraine was removed this year after the Russian invasion and the decision will be reviewed at the end of 2022.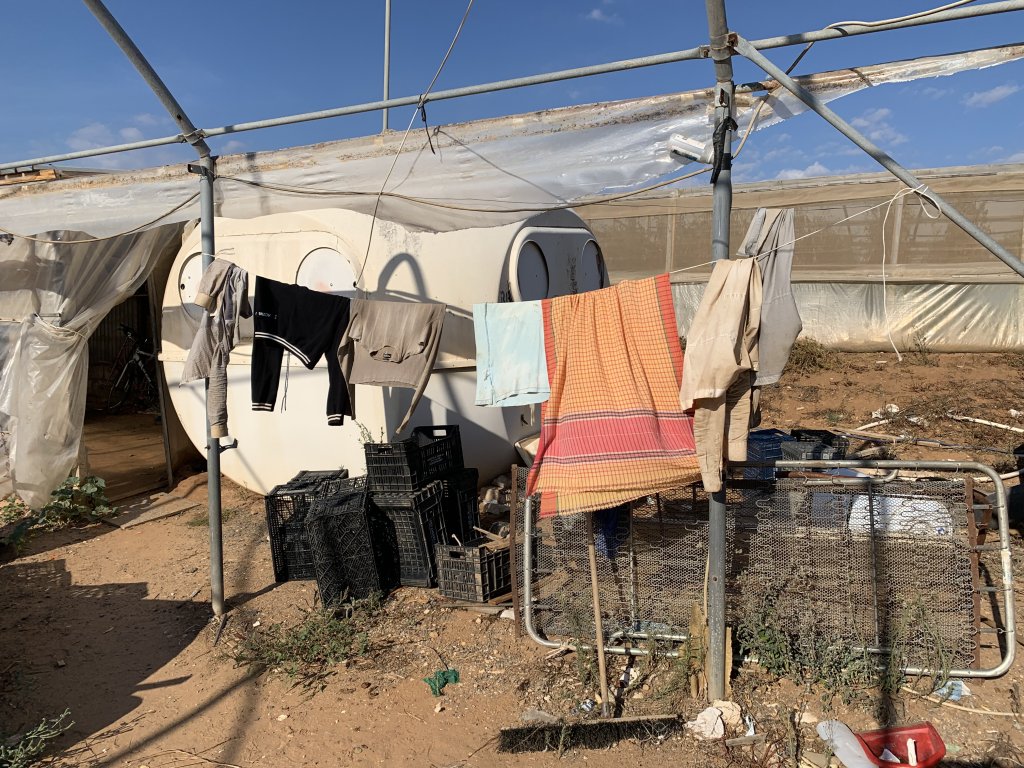 In fact, according to ASGI, Tunisia is only listed as a "safe country" by four EU Member States. The association asks how it can be that only four states classify Tunisia as safe even though, as EU law defines it, safety should be a "general and constant state". In the last few years in particular, human rights organizations on both sides of the Mediterranean have disputed the fact that Tunisia be considered a 'safe country.'
Aidoudi thinks similarly. "Last year ... Italian citizens (were advised) not to travel to the south of the country because it could be dangerous. But Tunisia is still considered to be a safe country. I think they [the authorities] are becoming a bit psychopathic to be honest. Either Tunisia is a safe country, in which case Italian citizens should be able to go everywhere, or it is not. Tunisia is Tunisia, it shouldn't be divided into north or south, some parts are safe, some aren't."
Also read: Albert's tale, from migrant to agricultural entrepreneur
One route or another
The legal caseworker adds that it is a similar situation for countries like Senegal or Ghana. Both are considered 'safe' but they are not always safe for all people. Senegal for instance still has all the political problems going on from the region which borders Gambia and the Casamance.
Aidoudi says that many of the migrants he meets through his work don't have any idea of their asylum status, or why they might have been placed on one route or another, even though on arrival, nationals from say Tunisia and Bangladesh might have both ticked forms saying they would like to work in Italy.
The difference is, says Aidoudi, that Tunisians are from a 'safe country' and will be funneled down one route and Bangladeshis are not, and so some of the case officers might have automatically ticked a box saying they want to start the asylum process. Once that is started, if they manage to find a job in the meantime, they have the right to work, irrespective of whether or not a decision has been made on their case.
Overcrowding in reception centers or CPRs also might influence a migrant's fate through the system. Of three Tunisian men InfoMigrants met on the trip to Sicily, this seemed to have been their fate. They had been in Italy varying amounts of time and some had spent time in reception centers and then been issued with a notice to leave Italian territory.
Once issued with a notice to quit Italy, migrants are in constant danger of being rounded up in a police check of papers and then sent to a CPR for eventual repatriation.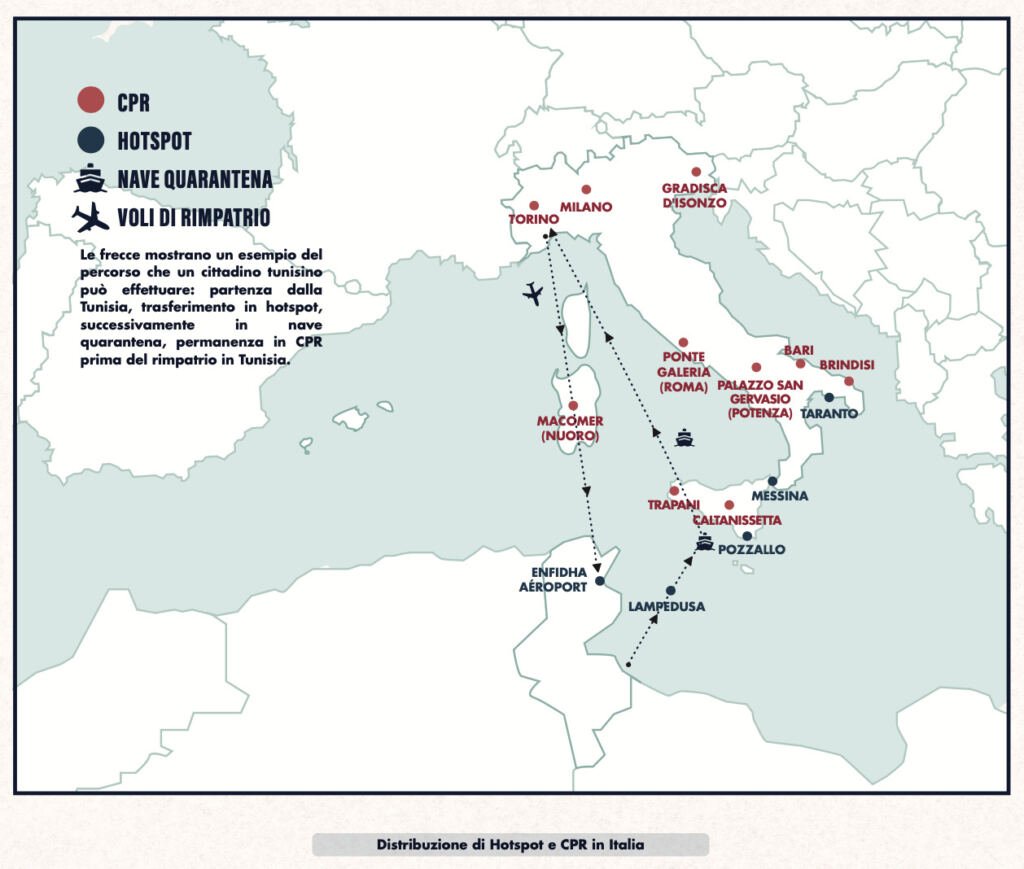 Documents 'renouncing right to asylum'
There is yet another problem that Tunisians face. A documentary by the Italian state broadcaster RAI entitled Via del Ritorno (Road of return) looked at claims that human rights were being violated on the migration route between Tunisia and Italy.
The filmmakers claim that many Tunisian migrants were being taken on to quarantine ships and asked to sign documents without being given access to translators. Essentially, the documents admitted that they had come to find jobs in Italy, and therefore were not seeking asylum, allowing them to be taken from the quarantine ships to repatriation centers and then put on flights back to Tunisia.
On arrival in Tunisia, some of the migrants who said they had arrived in Italy multiple times, only to be sent back, claimed that they were beaten and or mistreated by the Tunisian authorities. One man, who claimed that he had wanted to seek asylum in Italy after suffering threats to his and his family's life in Tunisia, said that although in the repatriation center where he spent several months, he'd tried hard to learn Italian, he had still been sent back to try and manage as best as he could in Tunisia.
Aidoudi doesn't seem surprized by the claims in the documentary. He in turn names two Questuras, (in Agrigento and Trapani,) who he says have adopted the practice of asking people to sign forms saying they don't want to seek asylum. "At the point they sign," says Aidoudi, "they can be repatriated."
Also read: Julian's tale, child labor and exploitation in Sicily's greenhouses
'Know your rights' to avoid exploitation
In Italy, he thinks, the way things work for migrants partly mirrors how things work in the country as a whole. "Italy is like that, everyone gives work to their own family, or their friends, and the immigrants use the same technique. I give work to my own community because it is easier, communication is easier, and it makes me feel more at home," says Aidoudi, shrugging his shoulders.
It might make people feel at home but sometimes it also allows for more exploitation to creep in.
"I meet lots of migrants and when I talk about their rights, they look at me as if I am an alien. If I know that I have the right to eat, drink and sleep, then I am happy right if I get these things because I feel I have what is due to me. But if I knew I had the right to eat, drink, work, sleep, have social assistance and health care and the right to learn Italian and access to a course to train in something so I can do a job with dignity, and have the right to be in a union and be represented at work so that I am not exploited, then I might feel like I am missing out on something."
Aidoudi knows that for many migrants, they have an obligation to support their families back home. "Their first priority is to support that family and make sure they are OK, which means a migrant might be really suffering but as long as he can send money home, then he feels OK. That is what makes it possible to exploit people. The situation of the majority who work in the fields is not at all dignified, but they are happy because they can send €200 or €250 to their family home every month and they know how much that will change their situation on the other side of the Mediterranean, it is all about that."
Knowing your rights, says Aidoudi, is key to changing the pitfalls of that potential exploitation and hopefully showing people a way to stay in the country on a legal basis.
In March 2022, ASGI published a study on the repatriation of Tunisian migrants from Italy, in collaboration with the Tunisian Forum for Economic and Social Rights (FDES) and Lawyers without Borders, Tunisia (Avvocati Senza Frontiere (ASF).
ASGI's In Limine program seeks to address the problems of managing Italy's frontiers and the access to asylum. On the project's website, it states that it "aims to build up strategies to report and fight policies and practices that infringe rights and freedoms of foreign nationals arriving in Italy. The aim will be pursued by gathering information on the field and setting up strategic litigations and advocacy plans."