The organization Human Rights Watch has released a report in which it documents at least 11 incidents of sexual violence between 2016 and 2022 committed against refugee and asylum-seeking women and girls in Egypt. According to HRW, three of the rapes resulted in pregnancy, and all of the women experienced "severe physical effects."
"One of the men kept my six-year-old daughter and my two-year-old son in the living room, the other one grabbed me into a bedroom. He had a knife and said 'if you cry, I will give this knife to my friend and he will kill your kids,' and then he raped me. After the two left, my kids came to the bedroom; we all were crying."
This testimony, published Human Rights Watch (HRW) in a report on November 24, is from a woman they are calling Sara* who is a 32-year-old Sudanese refugee. Sara's story is just one of six asylum-seeking or refugee women, including a transgender woman, who say they have suffered sometimes multiple incidents of sexual assault and rape at the hands of men in Egypt between 2016 and 2022.
The incident Sara describes is alleged to have taken place on February 8, 2022, but she also said she was sexually assaulted in December 2016. The most recent incident, Sara told HRW, happened after she and her two children had gone out in the evening to buy groceries in a suburb of Cairo where she lives.
Also read: EU and Egypt sign agreement to control migration flows
'You cannot file a report'
Sara says when she returned to her appartment, she found two men she "believed were from Sudan, from their dialect," coming up behind her. She says they shoved her and the children into the flat and closed the door.
Two days later, Sara says she wanted to report the incident to the police. On arrival at the police station, an employee at the front gate "stopped me ... He asked if I had the names or addresses of the two men, which I did not, so he told me, 'you cannot fill in a report.' He did not even let me into the police station."
As a result of this incident, Sara says her daughter has "developed urinary incontinence" and has been asking her, "Mama, those who beat you, will they come again?"
Also read: Fati's choice, how a Ghanaian migrant found freedom by going home
When Sara was pregnant with her daughter in 2016, she said she also experienced a sexual assault, this time at the hands of an Egyptian man sitting on a microbus next to her her Cairo. Sara remembers: "I was pregnant at this time, and an Egyptian guy sitting next to me started to touch my body. I asked him to take his hands off me and he showed me some money to get me to allow it. I shouted at him and the car stopped. Most of the passengers blamed me, saying I was 'not a polite woman.'"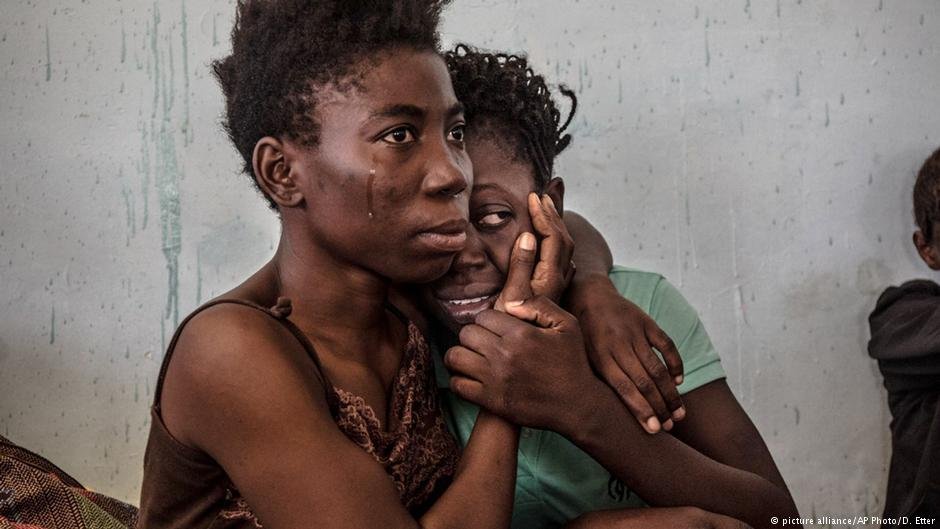 Held for three days
Like Sara, Soaad*, a 53-year-old asylum, seeker was also prevented from filing a complaint because she didn't know the names and addresses of her attackers. Her story took place in June 2021:
Soaad had been to the home of a bride-to-be to paint henna tattoos on her and her family members. She worked for about 12 hours painting the tattoos, she said, adding that "everything was ok." Soaad said she was paid by the family, and then a young man from the family said he would drive her home.
Also read: Poverty, restrictions censorship, what's driving Egyptians to head for Europe?
Soaad says she fell asleep in the car and when she woke up, she was in the basement of a construction site "totally naked with both my hands and my legs tied and my mouth taped shut."
The man who said he would drive her home was not there, but three other young attackers, also Egyptian, held her in the basement for three days. She thinks they drugged her in order to facilitate the rape:
"For three days, they gave me only water, dates, and tea. After I drank this tea I would sleep for a long time, and during this time they would rape me, anal[ly] and vaginal[ly]. When I regained consciousness, I was crying and asked them 'why are you doing this?' They said, 'we will release you after two weeks when you get pregnant.' I told them I could not be pregnant at my age, and they said, 'then let us enjoy this Black skin color.' They put out cigarettes on several parts of my body."
After this treatment, Soaad said an older man came to the construction site. She thinks he may have been a relative of the three, and he beat them. He then gave them the keys of his car and told them to take Soaad away, or he would call the police.
Also read: Hungary praises Egypt's role in keeping migrants away from the EU
Soaad says the three dropped her in a part of the city she did not recognize, and took all her money and her mobile phone. She says she walked to a main road and asked a guy to take her to a police station.
On arrival in her neighborhood, she says she fainted on the street and "could not speak at all." But when passers-by took her to the police station, the police officer told her that it was just a set of "youngsters who tricked you, they will not do anything further. It already happened; if you register a complaint, what are you going to achieve?"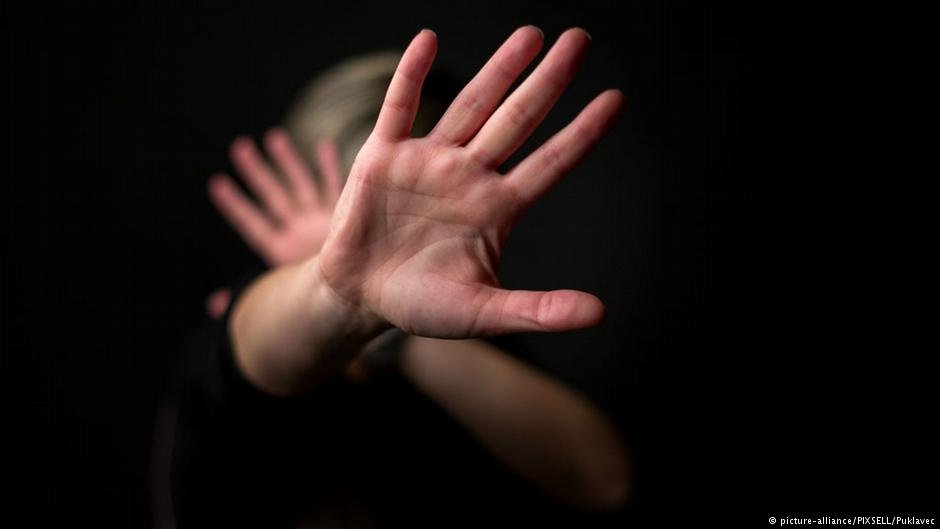 Two days later, Soaad was still bleeding after the experience, and tried to file a report at another police station. Here she was told: "you just want to file a report to travel out of Egypt to Europe [referring to refugee resettlement schemes facilitated by UNHCR], and to get money from UNHCR. What is our responsibility here?"
Multiple incidents
Another 29-year-old Sudanese refugee, Amal*, recounts an experience that happened to her and a friend in August 2017. Amal says she and her friend had been traveling in a public transportation van with three Egyptian male passengers and an Egyptian male driver, towards a city close to Cairo.
Also read: MSF helping survivors of torture at a clinic in Palermo
On the way, Amal remembers, her friend noticed that they were taking a different route to the destination. When they questioned where they were going, "(o)ne passenger pulled out a knife and told my friend to shut up, and another pulled out an electric shocker and told me the same, so we figured out that the three and the driver made up this whole transportation thing [as a ruse]."
Amal said that two men raped both the women and then left them in a remote area. She says, "we kept walking following the lights until we finally found a main road. Our clothes were completely in disarray as well as our hijabs.
"We waved for cars to help us, and after many attempts one guy stopped and drove us to the nearest transportation station. Everyone in the street was looking at us and asking 'what happened to you?'"
Amal went in alone to report the incident, because her friend was afraid that if her husband found out, he "might kill her." But at the police station, the police officer began touching Amal's body and asking, "(h)ow did they assault you? I want to see how this happened." Amal left the station without filing a report.
Only a year earlier, on arriving in Egypt with her husband in July 2016, Amal says she was also gang raped by smugglers, who had brought them into the country. She says that men from the smugglers' gang had injured her husband, and had then come back for Amal when her husband was at work to sexually assault her.
Also read: Migrant workers in Egypt struggle after losing jobs due to pandemic
Sexually assaulted in the police station
Two Yemeni refugees, one a transgender woman and one an 11-year-old girl, have also reported sexual abuse to HRW.
Eman* said that she was harassed by Egyptian men on her way to buying groceries in January 2022. "They approached me and called me 'you boy, you girl' because I am a transgender woman. I stayed in the shop until they left to avoid meeting them outside."
The 45-year-old thought she had waited long enough until the men had left and started to walk home. But while walking home, "the same men came out of a nearby car and asked me to get into [it]. They threatened me with a pocketknife, so I had to go with them to a remote area. I tried to resist but couldn't; they all raped me and then threw me in the street."
Eman didn't even consider reporting that incident, she told HRW, because she had already served a prison sentence on "morality" charges linked to her gender identity. At the time, in 2020, she said she was sexually assaulted by a police officer in Cairo.
She accused the police at the station in question, where she had served her sentence for six months, of "treat[ing] people like me as a slave." Eman says the police took her to the "thugs who control the cells and offered me to whoever pays most. I was raped more than once by other inmates. I saw people detained for no reason, sometimes they arrested people who visited the police station to file reports."
Eman says that at the police stations in Egypt, officers "degrade and hate people like me and will find any way to detain someone like me." On another occasion, Eman alleges that a police officer "came to the cell where I was being held and asked all inmates to go out to the corridor except for me."
She says that the police officer then asked her to take off her shirt and started looking at her breasts. The officer said "'How could these naturally be your breasts? How are they this big?' Then, he started to touch me."
Eman says that after he finished, "he made a scene pretending that I was harassing him and started beating me on my face until I bled from my nose."
Pregnant at 11 years old
The final incident reported by HRW is that of Fatma*, who was just 11 years old in 2020 when she was allegedly raped. Fatma is a Yemeni asylum seeker. Her assault was at the hands of an Egyptian tuk-tuk driver after she was sent to buy groceries for her mother -- something she had done many times before, explains her mother.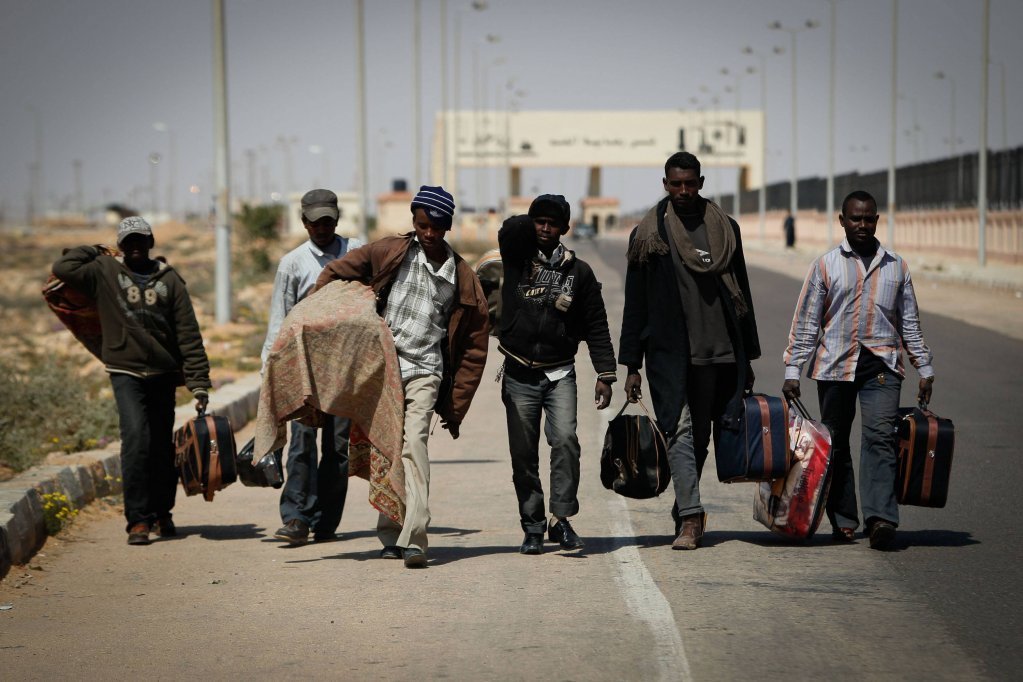 This time, though, details the HRW report, Fatma came back crying and her face was red. Her mother recalls asking Fatma what happened, and she said the Egyptian driver had taken her to a remote area and asked her to take off her pants.
A month later, Fatma had not got her period, which she had just started before the assault. Her mother says, "I was shocked because [I thought] she was still a virgin, so I sought the help of a neighbor doctor. She checked the girl and told me she was pregnant. I took her to more than one doctor to discuss any possibility of abortion, but all refused."
Eventually, Fatma's mother got hold of pills that ended the pregnancy, but says that after the abortion, Fatma got "sick and did not eat. She was very weak." She hadn't realized at the time what had happened, and her mother had to explain it to her.
Since the incident, Fatma's mother says her daughter frequently cries, screams and has problems sleeping. "She remains anti-social, rarely leaves their home, and wants to drop out of school."
HRW says they witnessed a pregnancy test being performed after the attack on the girl, which confirmed that Fatma was pregnant.
'Pervasive sexual violence'
HRW accuses the Egyptian authorities of "failing to protect vulnerable refugees and asylum seekers from pervasive sexual violence."
Lama Fakih, Middle East and North Africa director at HRW said: "Not only are refugee women and girls in Egypt living in vulnerable situations at risk of sexual violence, but the authorities seem to have no interest in protecting them or investigating the incidents, let alone bringing the rapists to justice."
In 2017, a Thomson Reuters foundation survey found that Cairo, where more than a third of refugees in Egypt live, "was the world's most dangerous megacity for women." Crime rate soar even higher in the poorer neighborhoods, where many refugees and asylum seekers live.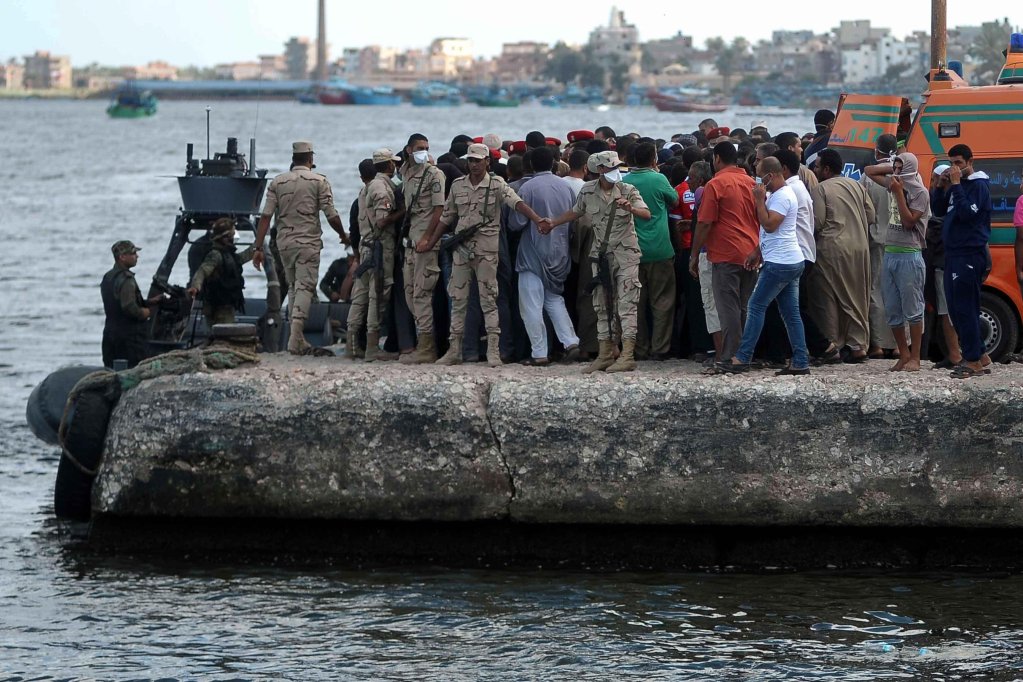 'Suicidal thoughts'
Many of the women also said they had suffered psychological consequences, including problems sleeping, and "constant feelings of fear, being followed, anger, frustration, depression and memory issues." Eman added that she had developed "suicidal thoughts."
Also read: Rape, abuse, murder, new UN report on treatment in Libya
None of the women were able to afford a lawyer to fight their cases. In August 2022, according to UNHCR figures, Egypt had more than 288,000 registered refugees and asylum seekers. There are many more who are undocumented.
In 2021, UNHCR said it had offered gender-based violence response services to more than 2,300 registered refugees. In 2019, the UN Refugee Agency confirmed that rape was the most common form of sexual and gender-based violence, and that people coming from Africa were the most likely to have experienced that.
HRW also asked the Egyptian authorities for the latest figures regarding the number of rape and sexual violence cases being tried in Egypt and for a detailed outline of the services available to survivors. They say they have not yet received a response.
HRW said that the Egyptian government needed to "overhaul its system," and protect refugees and asylum seekers from further harm.
*Not their real name, changed by HRW to protect their identity