The Republic of Cyprus is battling with a migrant influx which is overwhelming the small EU country's resources. Now, a dubious higher education scheme in the north of the island has been found to be among the factors responsible for the trend. Human traffickers meanwhile are lining their pockets with the money of desperate foreigners.
The Republic of Cyprus has been thrust into the forefront of Europe's migration dilemma. The small EU country is facing a massive influx of people filing asylum claims, resulting in 5% of the country's population being made up by foreigners now, according to government figures. And now, the education sector appears to also play a role in this trend.
But in order to understand how this is possible, one has to understand the modern history of the Mediterranean island, and how smugglers and their helpers abuse legal loopholes and shattered dreams to send people into Cyprus.
Read more: Cyprus reports a rise in migrant arrivals
Seeking opportunities in a state of isolation
The mechanisms of arrival vary among migrants reaching the EU member state, but the vast majority of people entering Cyprus cross over from the isolated north of the island -- a breakaway republic rejected by the international community, and separated from the south by a UN-patrolled buffer zone.
In fact, northern Cyprus is one of the few territories in the world that is only legally recognized by one country: Turkey. Following a massive conflict between Greece and Turkey throughout the 1970s, Turkey unilaterally declared the northern third of the island a separate country.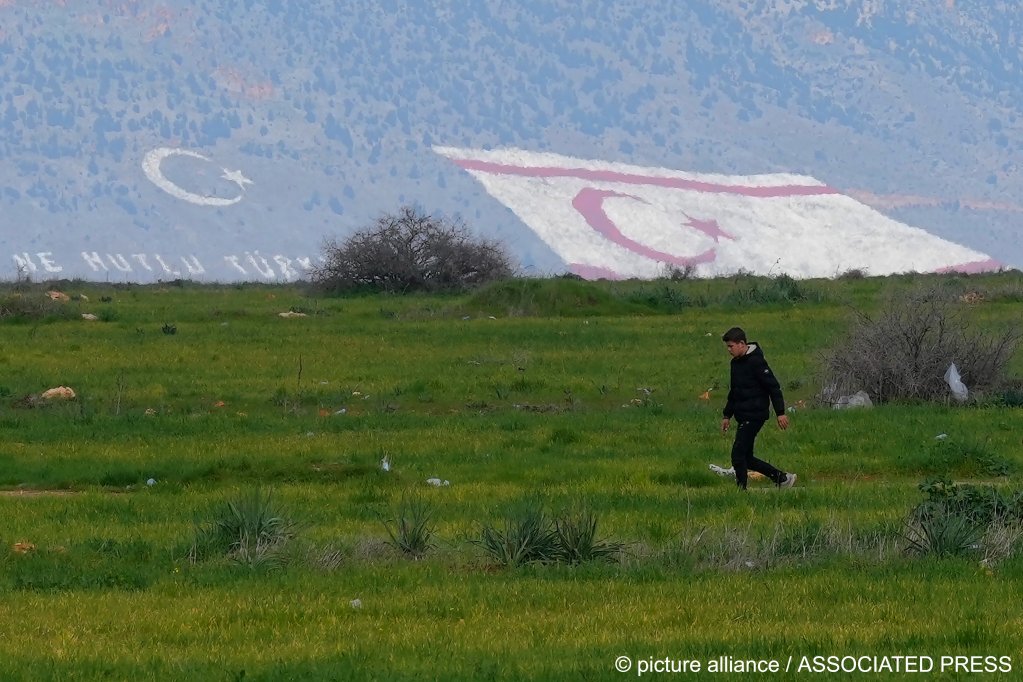 Effectively, this means that due to the lack of international recognition, many aspects of public life aren't subject to international regulations. One of those areas is higher education.
One university per village
Even though the self-proclaimed Turkish Republic of Northern Cyprus (TRNC) has a population of merely 326,000, it boasts 21 universities which are largely only recognised by itself and by its big brother, Turkey.
The universities try to attract foreign students with degree programs, which often only serve as a pretext to get people much closer to the external borders of the EU.
In fact, almost half of the more than 108,000 students studying in the self-declared TRNC in the last academic year come from abroad, according to official figures seen by the AFP news agency. 
About 17,400 of them come from Nigeria -- the biggest single demographic among foreign students there. This is followed by students from the Democratic Republic of Congo (DRC) and Pakistan, according to figures from the TRNC education ministry.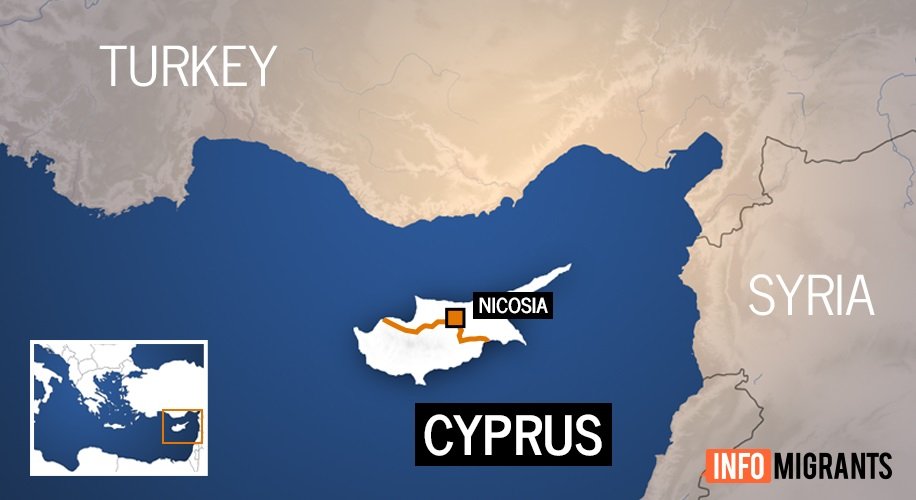 A win-win for migrants and the TRNC
The education sector is big business for the economically isolated statelet. Former education minister Nazim Cavusoglu says that the university sector made up more than a third of the territory's GDP. 
With tuition fees being relatively low at about $3,000 annually, according to research conducted by AFP, the situation seems like a win-win both for the isolated government and for prospective students, who hope to further their lives and careers by studying there.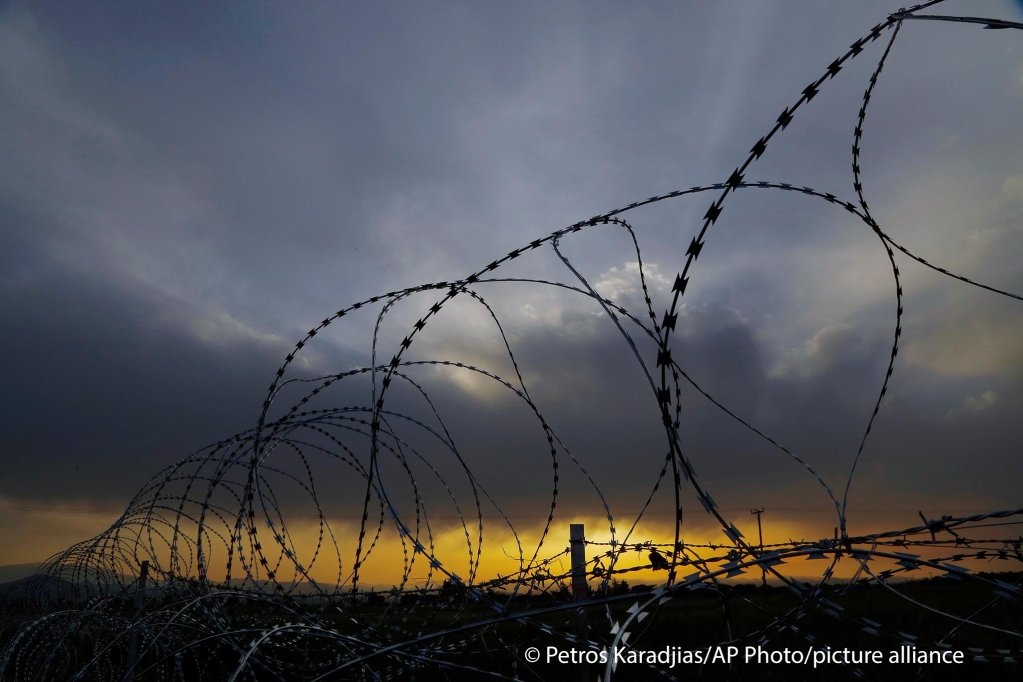 Furthermore, international students usually pay their tuition fees and associated costs like accommodation in foreign currencies -- typically euros or US dollars -- which are much stronger than the Turkish Lira, which is the official currency used. 
In the current economic climate, this is a god-sent for the TRNC economy: in the past year alone, inflation hit more than 80% -- according to conservative estimates.
Not all that glitters is gold
With these kinds of incentives, authorities in the TRNC make it relatively easy for students to come there. Once they are registered with a higher education program, many of the foreign students can enter the territory without pre-issued visas and sort out their papers upon arrival. 
In order to attract as many students as possible, these universities hire recruiters who work on a commission basis. They roughly earn $1,000 per student registered -- a third of most tuition fees.
Amid the economic downturn, this business has grown, with the number of informal agents skyrocketing, according to a report by AFP. Many of them turn out to be current or former students, trying to attract people in their home countries to join them at university in the TRNC.
However, while all the benefits of coming to the TRNC for education purposes are highlighted in these recruitment drives, the downsides of this kind of student life are largely ignored, say international students who fell for the scheme in the past.
Easy entry to Europe — but not the EU
Cameroonian student Rictus Franck Ngongang told AFP that he was attracted by "the magic" of easy entry into the European continent -- but adds that the recruiter who brought him to the TRNC lied to him.
Above all, the 28-year-old says he was also not enrolled in the course he had applied for -- presumably for low enrollment figures for that particular program or even because that course didn't exist to begin with but was cooked up by recruiters to bring in paying students.
Then he says he was startled by the accommodation offered: "There were 10 of us in a two-room flat" which cost €300 rent per person per month, he said.
Read more: Cyprus: EU urges Turkish north to help cut migrant arrivals
Duped into coming to 'the other Cyprus'
A Nigerian student told AFP on the basis of anonymity that he had squarely been duped about the country he was coming to in the first place. Hoping to compete in varsity soccer, he expected to arrive in a country whose football teams compete in European tournaments. 
The Nigerian student expressed satisfaction with his course but called the economic situation "devastating," with funds from his sponsor no longer able to cover his tuition.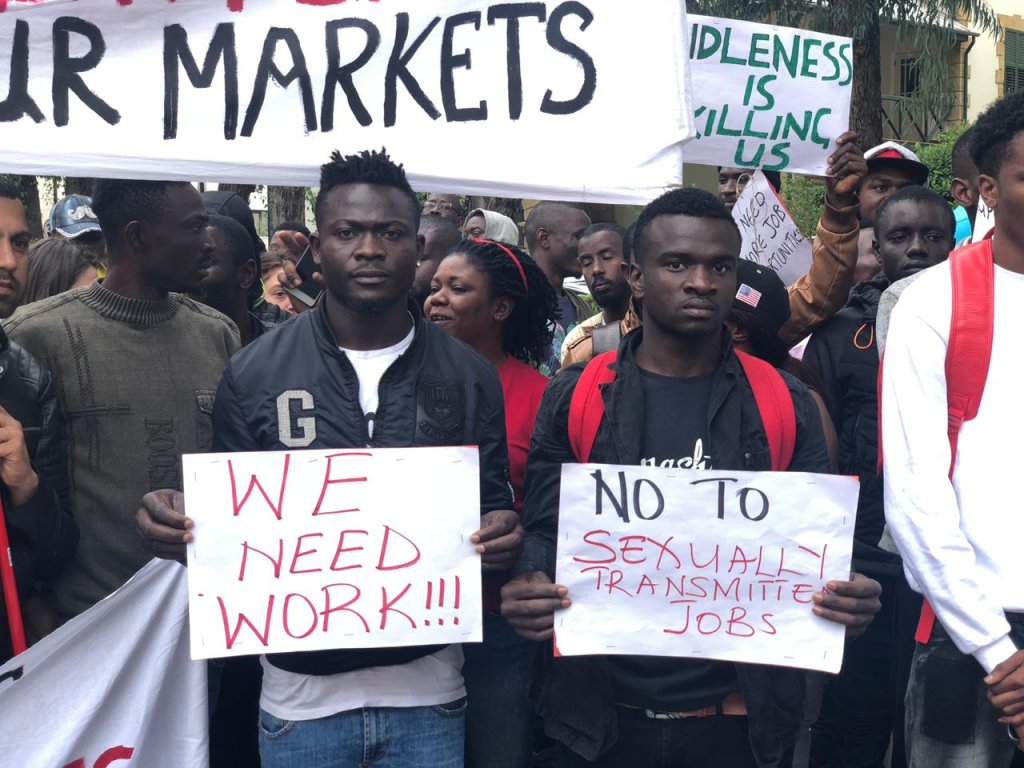 He soon realised that this was "not the Cyprus I thought it was." To make matters worse, he says he started running out of funds, which meant that in the absence of paying his tuition fees, he had to live facing the threat of deportation every day once his student permit had expired. 
According to education minister Cavusoglu, he's on the same boat as up to 15,000 other so-called "passive" students stuck in the TRNC not able to attend classes. According to some university officials, as many as half of all students enrolled are in a similar situation.
The student from Nigeria soon realised that that he had ended up in an isolated territory surrounded by the sea in three directions and the UN wall in the other.
Lucrative careers -- as migrants
This is where smugglers join the fold of the elaborate university scheme. Banking on the broken delusions of these kinds of students, they offer a "way out" into a different future on the other side of that wall -- for a handsome fee.
A study commissioned by the UNHCR says that in the TRNC, "(s)mugglers, often presenting themselves as agents for private universities," then seek to offer "their services to potential asylum-seekers."
These smugglers go on to facilitate clandestine journeys, which often take place overnight, from the TRNC in the north to the Republic of Cyprus in the south. Once there, they are instructed on how to file asylum claims, what to say and how to present their case.
This is the most positive scenario for those trying to make the best of a desperate situation. There are, however, far more sinister schemes and outcomes.
Sex, violence and voodoo
A report published by the Center for Migration, Identity and Rights Studies in the TRNC says impoverished foreign students in particular at at risk of falling "into the hands of criminal elements", which often resulted in "human trafficking and exploitation."
The Human Rights Platform, an NGO also registered in the TRNC, says it has assisted 21 such female students from Nigeria this year alone, who had been trafficked for sex and threatened with violence and voodoo if they failed to comply.
Last month, the Nigerian government even issued a warning about "unscrupulous elements parading themselves as agents and deceiving unsuspecting young Nigerians" about future prospects in the TRNC.
Read more: Rama's story: 'Employers always say the same thing, no asylum seekers here'
(No) 'shortcut to Europe'
Education expert Salih Sarpten told AFP that the TRNC has thus been turning into a place for young people who "want to take a shortcut to Europe" via the Republic of Cyprus, he said -- with all the dangers that come with irregular migration journeys.
There have been some 16,700 new asylum applicants in the Republic of Cyprus this year up until September, according to official figures. The majority of them come from Nigeria, the DRC and Pakistan -- the top three student recruitment countries in the north.
Education minister Cavusoglu said that there was new draft legislation to address these threats, which will require university agents to be accredited with the ministry; it will also demand prospective students to provide financial guarantees.
Read more: Migrants live in 'misery' as Cyprus suffers overwhelm with migrant influx
Proxy war
However, whether that law will be passed is uncertain. The Republic of Cyprus has long been accusing the north of encouraging the influx of migrants, considering this a proxy of the conflict between Turkey and Greece, which continues to flare up from time to time.
In recent months, both countries have been trading accusations of committing pushbacks of migrants and refugees at their land and sea borders, while disputes over sea borders as well as land disputes in the Aegean Sea continue to sour relations between the two neighbours.
Back in the TNRC, even those involved in the elaborate student-cum-migration scheme are beginning to take heed. One Nigerian recruiter who runs such an agency told AFP that students who "you don't have the money ... don't come."
Read more: Cyprus streamlines migrant returns with EU, Frontex
with AFP