Smugglers tell refugees and migrants lies and distorted versions of the truth to convince them to take dangerous irregular journeys to the European Union. The fact checking team debunks common claims.
Persecution and poverty are some of the main reasons why many refugees and migrants flee their countries. Many pay smugglers in the hopes of making it safely to the European Union. Smugglers typically do not inform migrants about the perilous journey ahead of them and the risks involved in the process. They also tend to paint a rosy picture about life in Europe.   
Here are three common lies the DW fact checking team verified: 
1st claim: The Mediterranean route is safe. 
Verdict: False 
Syrian refugee Anas Mustafa, who reached the EU in 2016, said in an interview that smugglers told him that crossing the Mediterranean Sea is "really easy" and would only take two hours. 
Mediterranean Sea: More than 25,000 migrants have gone missing since 2014 
This claim is false, our research shows. According to Flow Monitoring of the International Organization for Migration (IOM), at least 133,551 people (as of November 28) crossed the Mediterranean this year.  
An estimated 1,838 people died or went missing in the Mediterranean this year (as of November 27), according to the United Nations High Commissioner for Refugees (UNHCR).  
Since 2014, the Missing Migrants Project of IOM counted at least 25,277 missing migrants (as of November 20). And many organizations say that the real number of deaths and missing on the Mediterranean route is way higher.  
These numbers already show that the Mediterranean route is not a safe migration route. But why is that the case? There are several reasons. The crossing itself can take days or even weeks, depending on the routes, the boats that are used and the weather conditions. According to Alarm Phone, an activist network for migrants in distress at sea, the distance between Libya or Tunisia and a European country is at least 300 kilometers. Many boats used for the trip are not suitable for that journey.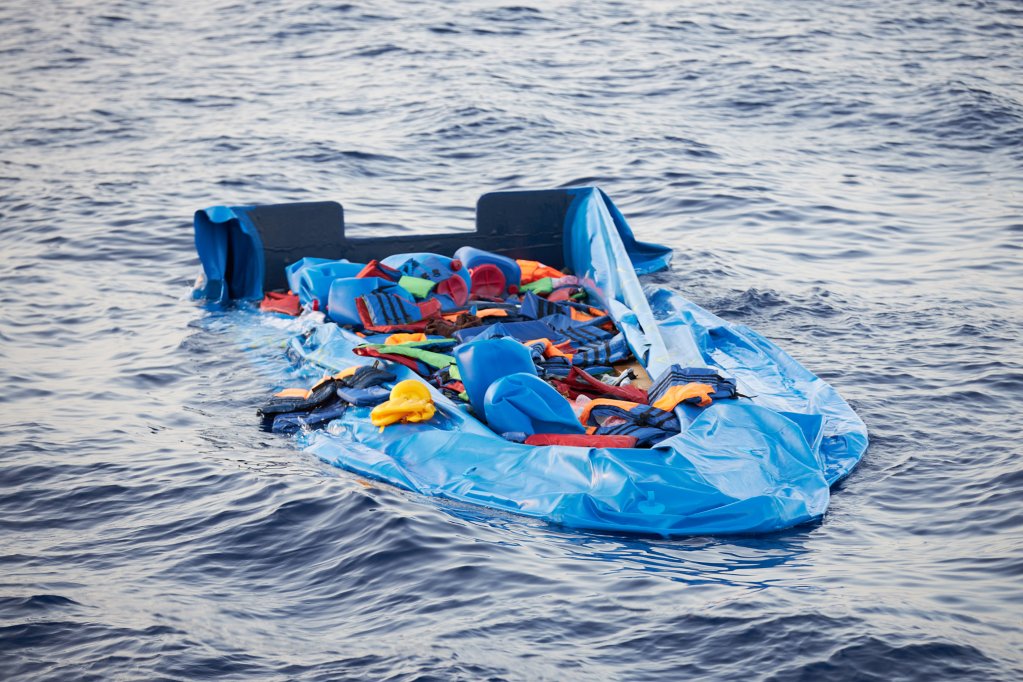 Boats are often overcrowded with migrants  
"The common case is that the boats are just so unthinkably bad that they sink, they leak, they fill up, the engine fails, and then the boats are unable to maneuver, and so basically they're pretty much lost," Chris Melzer from UNHCR says in an interview. "These boats are often small rubber dinghies. They're made for the offshore area, for a few 100 meters away from the coast maybe," the spokesperson adds. 
Also, the boats are oftentimes overcrowded and it's not easy to get help when there are problems during the journey. Additionally, many of the migrants cannot swim, Chris Melzer said. And there's no mobile phone service in the middle of the sea, and state-led sea rescue operations have been drastically reduced in the past years. Many migrants also face the risk of being arrested or detained by coast guards from non-European countries such as Libya, Tunisia, or Algeria.
2nd claim: Being pregnant or a minor guarantees you asylum in the European Union.  
Verdict: False 
Pregnancy or being an unaccompanied minor does not automatically qualify you for international protection. Everyone must go through the same application process. Still, pregnant women and children who have fled alone are usually granted priority.
"It is true that children, for example, are not deported, but that does not mean that children are immediately recognized as refugees. And besides, children also turn 18 at some point," Chris Melzer from UNHCR says. Sometimes women who gave birth or unaccompanied children who turn 18 can stay in a country of the European Union, provided they have stayed in the country for a long period and are well integrated.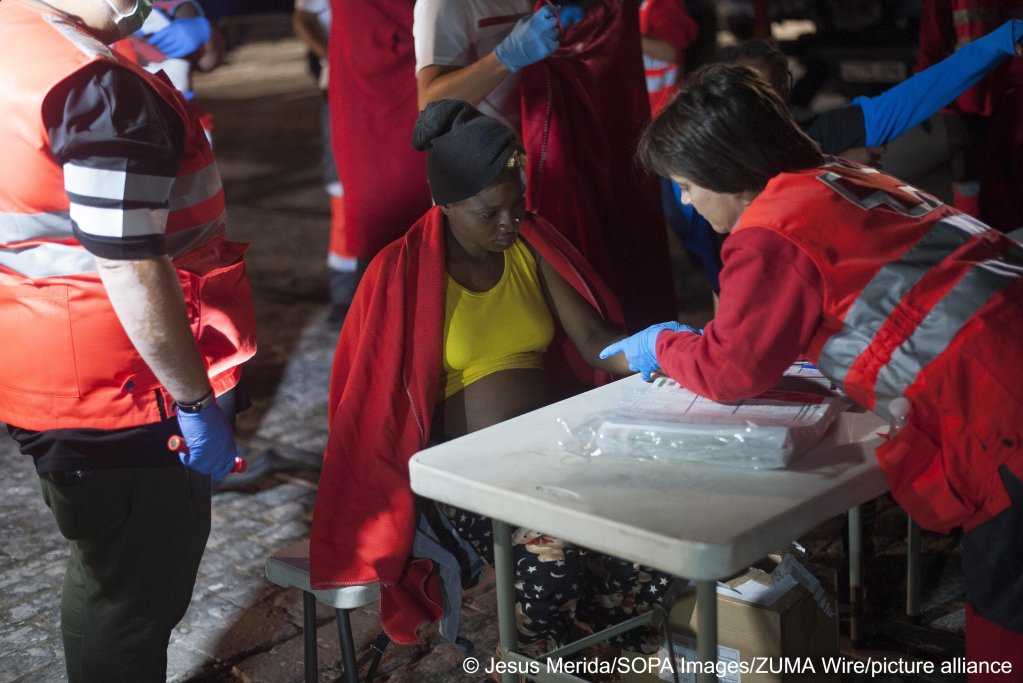 "When they are already part of society, and they are doing vocational training, or they are working, or they have simply settled," Karl Kopp tells DW. 
Every asylum case is evaluated individually, so there is also no standard way such asylum cases are handled.    
Therefore, being pregnant or a minor does not guarantee you asylum in the European Union. In a fair application process, you should temporarily receive special protection. But whether in the long term you are entitled to refugee status or subsidiary protection is a different question.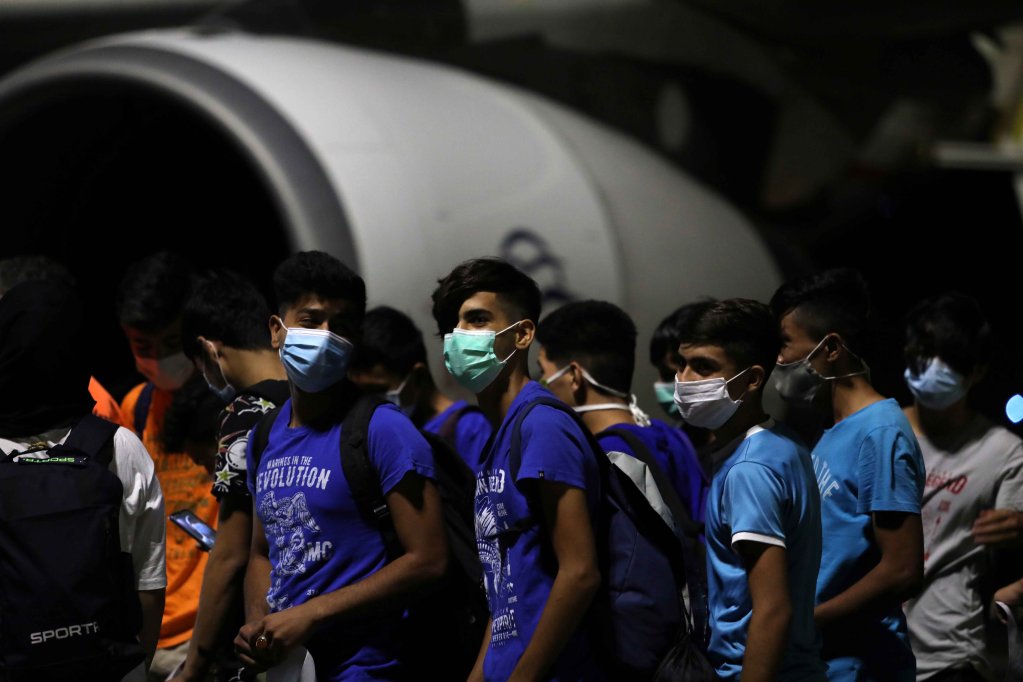 3rd claim: Well-paid jobs are easy and quick to find in the EU.  
Verdict: Misleading. 
Syrian refugee Anas Mustafa told DW that smugglers told him the following about work conditions as a refugee in Europe: "When you're in Europe, you only have to work once a week, you get 300, 400 euros a day, you get an apartment immediately."
In fact, accessing the labor market in Europe is not that easy. If a person doesn't hold legal status in Europe, he or she is not allowed to work. Still, some refugees and migrants work illegally in bad working conditions. They are exploited and risk being deported if authorities find out about their illegal jobs.  
If a person seeks asylum in a country of the European Union, it's different, Karl Kopp from the human rights organization Pro Asyl tells DW: "If you are in the asylum-seeking procedure, you usually have access to the labor market after nine months at the latest, according to an EU directive – apart from a few exceptions."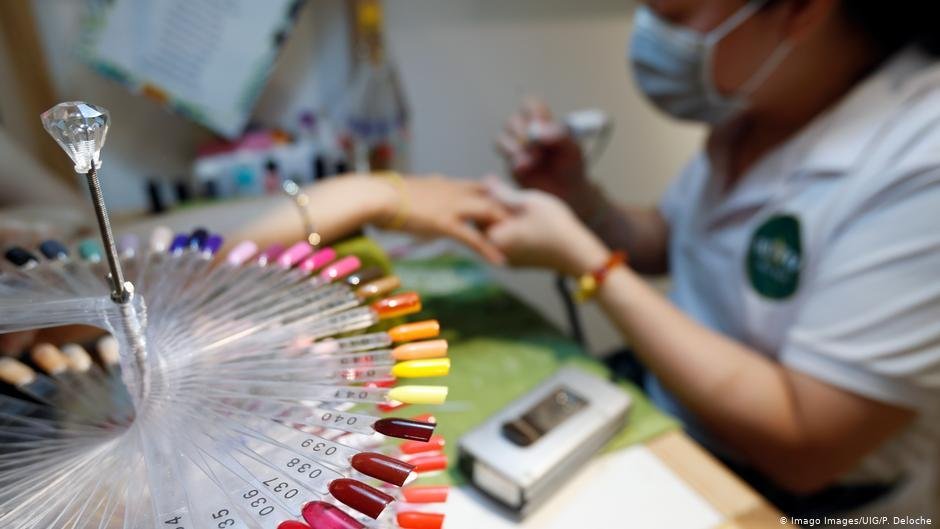 Language barriers play an important role 
The so-called "Reception Conditions Directive" ensures that asylum seekers "have access to housing, food, clothing, health care, education for minors and access to employment (within a maximum period of nine months)." Accepted refugees also have the right to work. Still, having an allowance to work doesn't mean that asylum seekers find well-paid jobs or even employment at all. Language barriers and bureaucracy can hinder the process. 
"Even the highly qualified academics have, so to speak, a loss of social status in exile at first. Because their diplomas and their working hours may not be recognized, which is often a problem. All of a sudden, a highly skilled doctor becomes a wonderful nurse," Karl Kopp tells DW. 
Thus, for migrants and asylum seekers it is often not easy to get employed in Europe, especially in their original profession and with a good salary. According to EU statistics, non-EU citizens are over-represented in economic sectors such as accommodation, food services, domestic work and construction, but they are under-represented in better paid sectors like education or finance.  
Furthermore, in 2021 more than half of the asylum seekers in the EU were rejected. 
This article was written in collaboration with Deutsche Welle's Fact Checking unit.