The number of diphtheria cases in England has risen this year, British health officials have warned, citing dozens of cases found among asylum seekers arriving into the country. The infectious disease primarily affects the upper respiratory tract.
British health authorities recorded 50 cases of diphtheria among recently arrived asylum seekers this year, the UK Health Security Agency (UKHSA) announced on Monday (November 28).
The 50 cases were found among asylum seekers who arrived in England between January 1 and November 25.
According to the UKHSA, England had an average of two to 11 cases of diphtheria per year over the last ten years. The infectious disease, which primarily affects the upper respiratory tract, is very rare in England because of routine immunization introduced in 1942. Health authorities reassured that though the number of diphtheria cases in England has risen this year, the risk of infection to the wider public remained very low.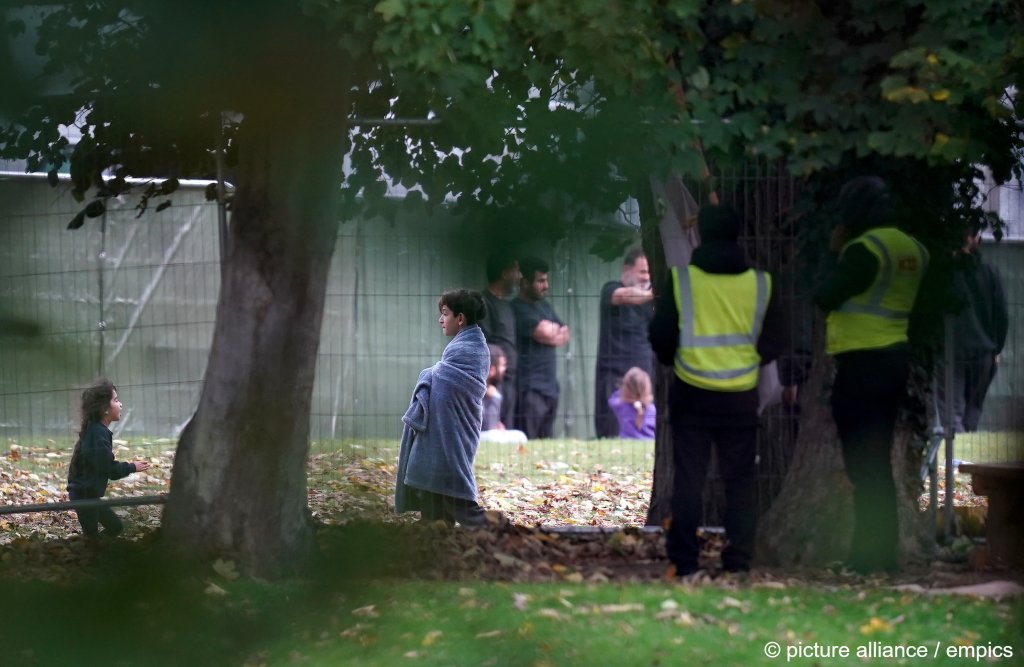 Overcrowding at migrant centers draws criticism
In a statement to parliament after the publication of the data from UKHSA, Immigration Minister Robert Jenrick said there were protocols in place to prevent the spread of diphtheria, but that the government now needed to be cautious.
"From today no one presenting with symptoms will progress into the asylum accommodation system," he said. They would instead either remain in isolation at the Manston migrant processing center in Kent or at a designated isolation center, and would also be offered vaccination, he said.
The recent outbreak comes amid criticism of the government over crowded accommodation for migrants who arrive in the UK by boat across the English Channel.
Earlier this month a man staying at Manston became sick and later died in hospital. A PCR test for diphtheria was positive, though Jenrick said authorities were waiting for post-mortem results to determine the cause of death, the Associated Press (AP) reported.
Many migrants have been held for days or weeks at Manston, a former military base. In November, the center – which is designed to accommodate a maximum of 1,600 people – housed more than 4,000 people
The British government has faced threats of legal action from rights groups and a public sector workers' union over the conditions at the migrant center.
With AP and Reuters