Migrants are using increasingly creative ways to journey to their destinations, often ignoring the risks involved. So-called clandestine journeys, which often involve stowing away in cars, lorries, boats, trains or planes are among the most dangerous ways people can travel.
The risks of irregular migration are too many to count. From sex trafficking to extortion, people can and often do encounter some of the worst kinds of abuse along migration routes.
The journeys themselves can also be perilous, with reports of migrants dying of heat stroke in the desert or drowning at sea filling headlines each week.
Some 50,000 people have died on migration routes around the world since 2014, and most took place along routes bound for Europe, according to a UN report released last week.
Read more: A body count of the true human suffering behind migration
Clandestine stowaways
Aside from weather and abuse, there's another cause of death along migration routes that can be overlooked or undervalued: Complications using stowaway methods. This specific means of transport is marked by the fact that traveling migrants are actually "stowed away" from vision.
While these journeys can sometimes be organized by people smugglers, in many instances they involve individual migrants embarking on what they think might be the last leg of their journey -- only to suffer an early death.
The modes of transport used in these clandestine arrangements can vary and often involve extremes. Here's an overview of such dangerous migration paths.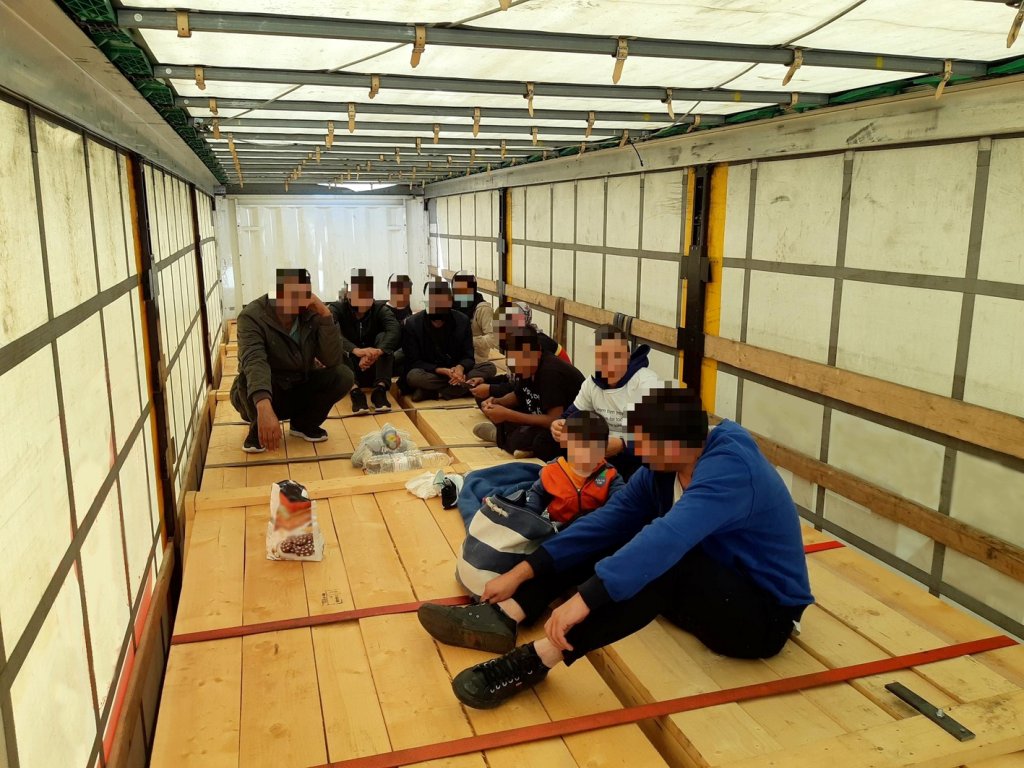 On foot
Migration journeys typically involve long treks across inclement terrain. Sometimes, certain parts of a journey might also require that specific portions are performed under heightened secrecy to avoid detection by border authorities.
Foot journeys across the Channel Tunnel, which connects France and the UK, offer one example of these types of irregular crossings. Since the tunnel is designed for trains, many people attempting this route have been hit by oncoming train traffic over the years. 
These journeys are almost always fatal, prompting authorities on both sides of the tunnel to heighten preventative security measures.
In other contexts, the term "clandestine" can also be used for foot journeys planned under a high degree of secrecy.
For example, in the Spanish enclaves of Melilla and Ceuta in North Africa, migrants often hide away in makeshift camps in the mountains, anticipating the best moment to storm the border fortifications en masse. In June this year, at least 23 migrants died during a storm attempt in Melilla.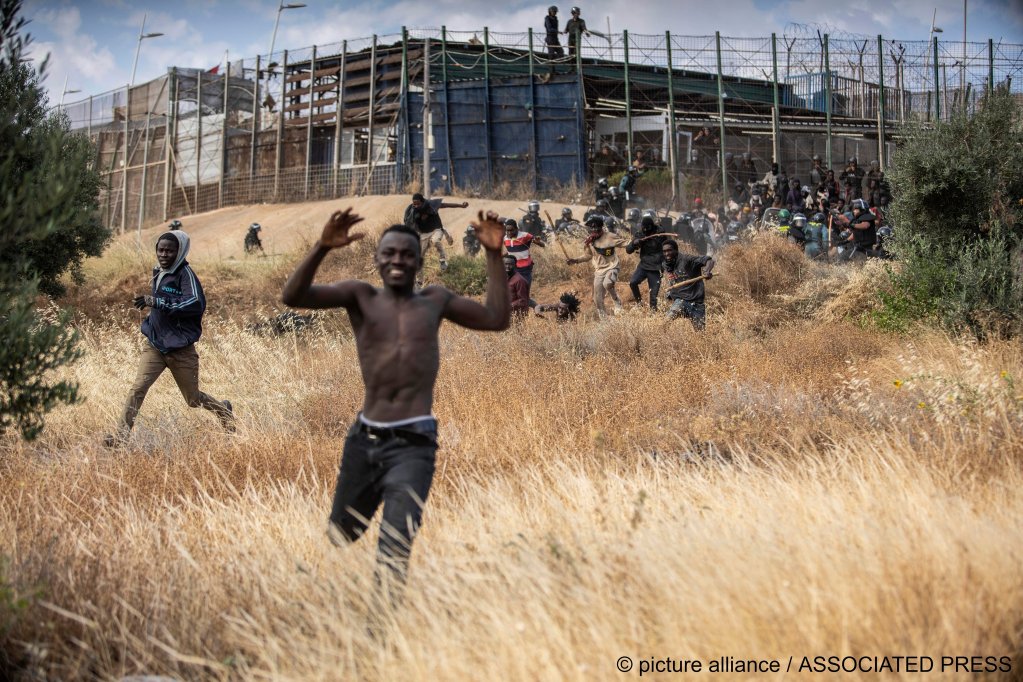 Inside vehicles
Migrants are frequently found stowed away in lorries and other vehicles -- sometimes with the knowledge of the driver -- in hopes of completing another leg of their journey. But these trips involve dangers of their own.
There have been instances of migrants dying in accidents caused by the driver of the vehicle -- often while trying to evade authorities.
Bodies of migrants who have died from suffocation have also been found in vehicles, likely because the transport compartments of lorries and other vehicles are often airtight. Depending on the climate, they can also die of heatstroke.
In October 2019, 39 Vietnamese migrants died of suffocation inside a lorry parked just outside London, UK. There have been similar cases in Austria and eastern Europe.
A person entering a country on a land border and presenting falsified documents or fake passports is not usually considered a clandestine migrant, though this kind of migration is also against the law.
Read more: Migrants smuggled from Romania in 'horror box'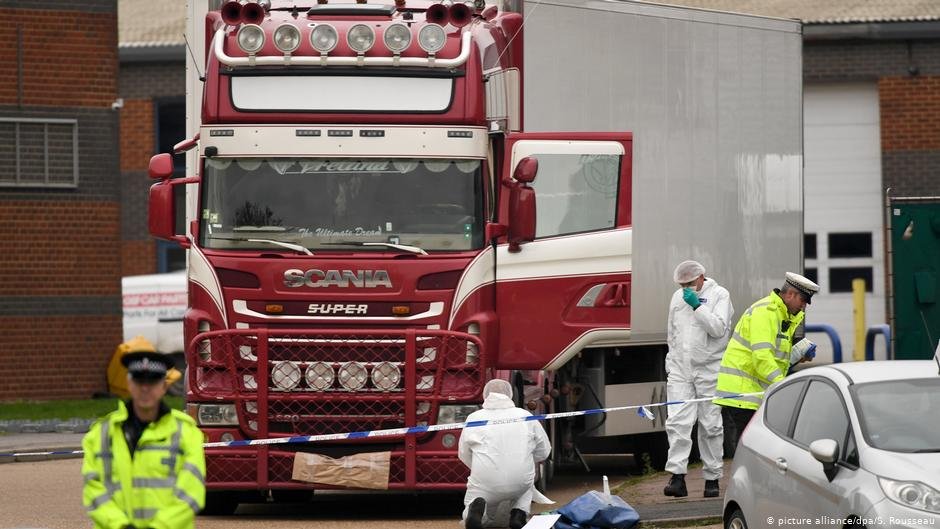 On flights
The use of airplanes to cross multiple borders is perhaps the most surprising form of clandestine stowaway travel.
With today's security standards, it is nearly impossible for anyone not registered on a flight to enter the cabin. However, there are other parts of airliners that people can stow away in while trying to reach another country.
For example, migrants will hide in the the wheel well of passenger airplanes -- the area the landing gear retracts into.
There, they face multiple potential causes of almost-guaranteed death: As the plane starts climbing, the landing gear will retract back into the wheel well, which, depending on the model of the plane, may crush stowaway migrants to death.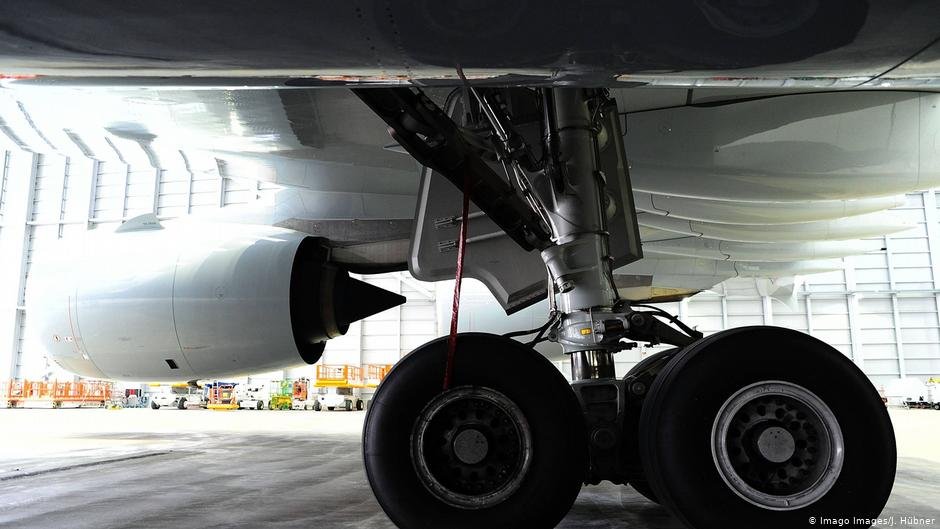 Furthermore, the icy temperature and thin air at cruising altitude means that hypothermia and hypoxia will likely work together to result in death.
Finally, even if a migrant were to survive these dangers, it is unlikely they will remain conscious once the plane reaches its cruising altitude. Having lost consciousness, many fall unwittingly to their deaths as the wheel well reopens during landing. 
Read more: Stowaways: 'The man who fell from the sky' - and the one who survived
The US-based Federal Aviation Agency has recorded more than 100 cases of stowaways on airplanes globally since 1947. Less than a quarter of them survived, often suffering lifelong disabilities.
Meanwhile, a person who flies into a country using proper documentation and then deliberately overstays their visa or permit in hopes of remaining permanently is not typically seen as clandestine.
Read more: Afghanistan: Families left behind after relatives fell from plane
By boat
Burrowing oneself into an overlooked corner of a ship is another stowaway method. Although it may seem safe on board, there is no telling what can happen at open sea if one is discovered.
There are many international and maritime laws protecting the lives of people at sea, and usually they are crucial for ensuring naval safety. However, there is no guarantee that any given boat at open sea will adhere to these standards.
Earlier this week, three migrants were rescued by the Spanish coast guard after traveling from Nigeria atop the rudder of a cargo ship.
They were reportedly perched together in the small space for 11 days.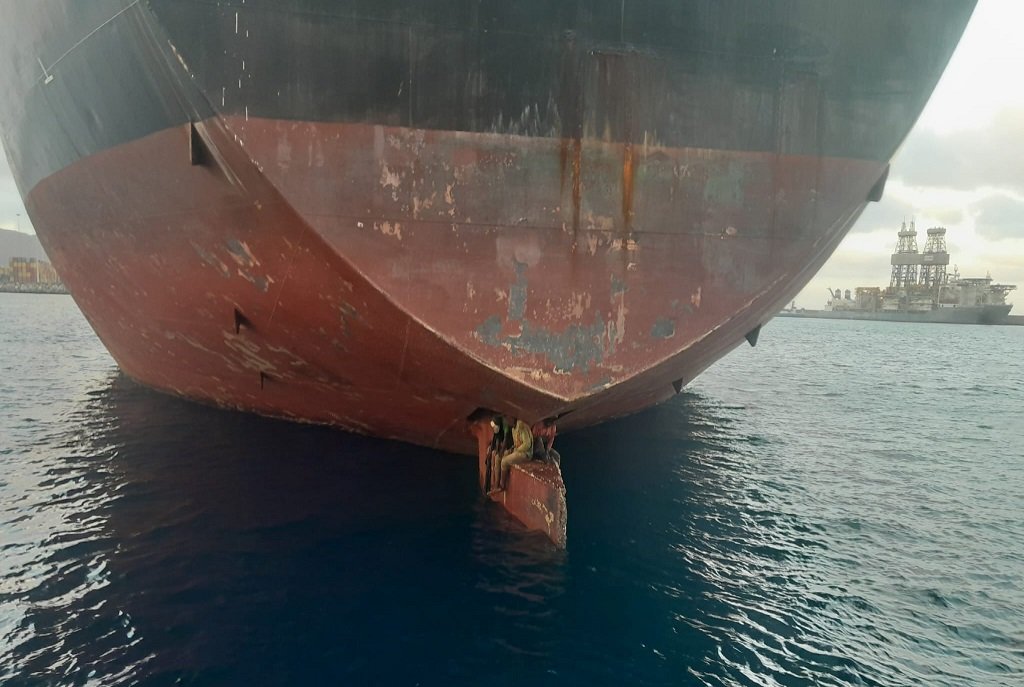 During these types of journeys, migrants can be thrown off a boat with little to nothing to help them survive. If nobody is there to witness, the migrant may never be discovered. This may be highly uncommon, but in the context of migration it is still a feasible outcome.
At the Horn of Africa, for example, pirates regularly commandeer cargo ships to ask for ransom. If a stowaway passenger is discovered, there is no way of knowing for sure what could happen to them.
Undefined terminologies
Irregular journeys on boats and dinghies used by smugglers or organized by a group of migrants independently don't usually count as clandestine journeys, nor do migrants intercepted while trying to cross land borders irregularly.
In practice, clandestine journeys nowadays tend to rather refer to instances when migrants hide or stow away during their journey -- and potentially upon arrival -- while unwittingly entering considerable risks to their lives each step of the way. 
Some academics, politicians and activists consider every migrant journey to be clandestine in nature, as there is always an element of secrecy and deceit involved in irregular migration patterns. The term itself dates back nearly 100 years, according to a study conducted at the University of Oxford.
Clandestine migration has been documented and studied by the European Union systematically since at least 1993 -- shortly after the collapse of the Soviet Union, which opened new pathways of irregular migration that had previously been closed off and militarized behind the so-called "Iron Curtain."