As the European Union continues to lack a unified migration policy and countries fail to provide basic necessities to asylum seekers, charities and regional networks rush to fill the gaps.
When Médecins Sans Frontières (Doctors without Borders, MSF) opened a mobile clinic in front of the main asylum office in Brussels, the team was quickly overwhelmed. Between 50 to 70 homeless migrants were seeking medical attention every day.
Living outdoors has its toll -- diseases like scabies or dysentery abound among migrants already weak after their long journey to Europe.
"We would provide certain individuals with medical attention – and they would be back after two weeks with the same problem," said David Vogel of MSF.
Describing a vicious circle, his colleague Quentin Barria added, "As a health charity, we can take care of the medical aspect, but the government has failed to provide shelter for migrants and this is the heart of the problem."
Larger trend in Europe
The Belgium case points to a larger trend across Europe, and the possibility of a new migratory crisis of the same scale as the one in 2015.
In September 2022, the countries of the European Union, plus Norway and Switzerland, received some 98,000 asylum applications, the most since September 2016. The high numbers of asylum applications are in addition to the large numbers refugees fleeing the war in Ukraine.
The new arrivals and the difficulties of European structures to assist them have led to fears of a new populist wave in Europe. Divisions between northern and southern Europe came into clear focus when Italy's new Prime Minister Giorgia Meloni refused to let the Ocean Viking, a rescue ship carrying 234 migrants aboard, into its port and France stepped in.
Accommodations at capacity
In Germany, Helmut Dedy, the head of the Association of German Cities, warned that many places around the country are no longer able to provide decent housing for refugees.
"We will have to start relying on emergency solutions, because the regular housing that would actually be provided for this purpose is not available in quantity and quality," Straubing mayor Markus Pannermayr said on Bayern 2 radio.
In Berlin, a tent city in the former Tegel airport will accommodate 3,600 Ukrainians as authorities anticipate the progression of winter and new waves of refugees. Strangers sleep in bunks in shared cubicles while their requests for international protection are processed.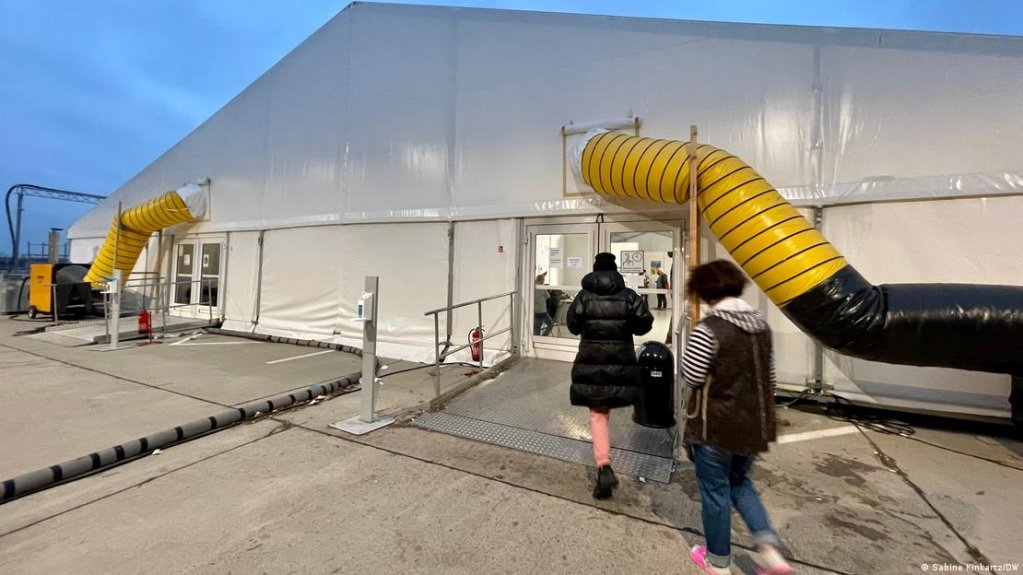 Vogel described an equally complicated situation in Belgium: "Since the beginning of the year, the housing system has been saturated and there are an estimated 3,000 men who have not been able to access shelter. Since two months, the system has no more room. Women with children (taken in as priority) are being turned away."
Fedasil, the federal network for asylum seekers in Belgium, is experiencing bottlenecks for two reasons: the system is not expanding and there is a backlog of 16,000 applications on the waiting list. In some cases, migrants wait up to a year before they enter the network which will provide them with lodging, food, social and judicial services.
Ukrainian displacement
The somber situation of women and children spending harsh winter nights out on the streets contrasts with the rapid response provided to Ukrainian refugees. European governments were praised for their efficacy in providing the newcomers with protection, but also criticized by organizations for allegedly giving Ukrainian refugees preferential treatment over refugees from other countries.
A revival of the so-called refugee crisis could threaten the cohesion of the bloc, analysts fear. With recession on the horizon, European citizens and voters may not necessarily be feeling as generous as they were to newcomers as when Russia first invaded Ukraine.
In Sweden's national elections in September the nationalist Sweden Democrats party gained around 20% of the vote -- a success largely attributed to the party leader's appeal with an electorate that is disillusioned by the country's traditional parties and considerably less tolerant toward migrants.
Fearing a renewal of irregular border crossings and "hyprid warfare" against the EU by authoritarian leaders like Vladimir Putin and Alexander Lukashenko, Poland has begun building a wall along the border with Russia's Kaliningrad.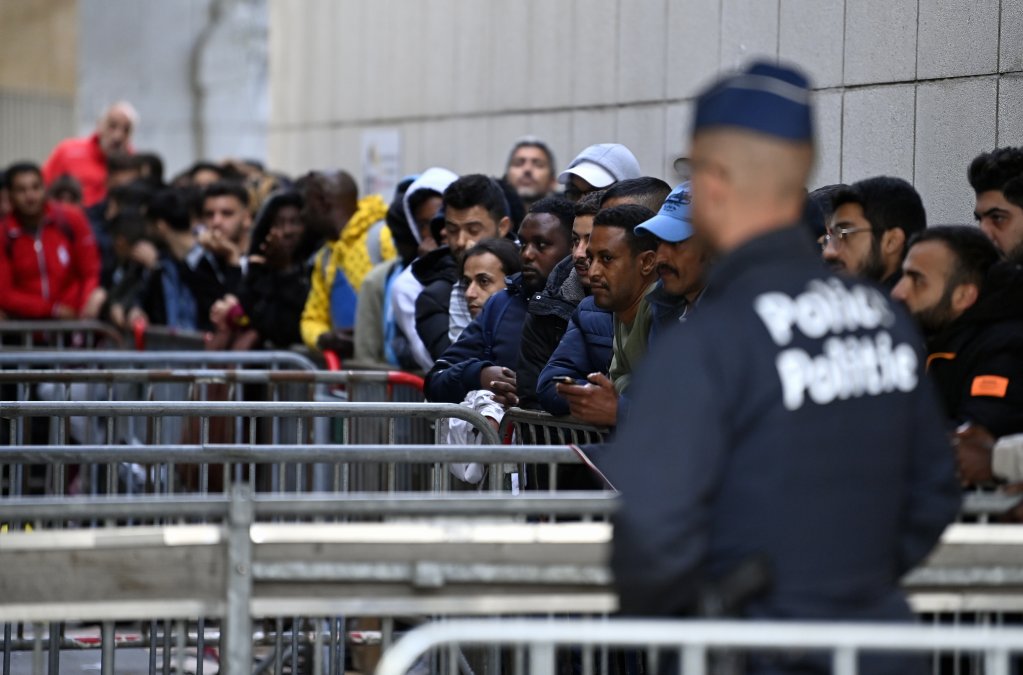 Migrants in limbo
Back in Brussels, a squat that opened on Rue des Palais in mid-November quickly grew from a few dozen inhabitants to several hundred. Police regularly disperse the people who sleep outside the immigration center where they make their claims for asylum.
The clinic opened by MSF continues to treat people who sleep outside, something the state should provide for. "The situation is especially hard on families," said Vogel, noting that cases of violence, sexual aggression and suicide among these vulnerable populations are on the rise.
In the absence of a coordinated European approach to migration, analysts expect more friction between member states in the future. Meanwhile regions sound the alarm on diminishing resources as asylum seekers continue living in the limbo of having reached Europe but being unable to unlock the resources that will give them access to a better life.