Nigerien President Mohamed Bazoum has said that new accords are needed with Europe in order to manage migration properly. He has called for quotas linked to the needs of the job market in Europe.
"We should base things on the numbers of Africans that are needed by the job market in France, Italy and Spain," said Mohamed Bazoum, Niger's president, in an interview with the Italian newspaper La Repubblica on Friday, December 2.
Bazoum was speaking on the sidelines of a conference entitled "Italy, Niger, Europe, Africa. Two continents. One destiny." that was held last week at the Italian Med-Or Leonardo Foundation in Rome.
The Italian interior minister, Matteo Piantedosi, was also present, as were several other Italian ministers, including University and Research Minister Anna Maria Bernini and Defense Minister Guido Crosetto.
The chairman of the Med-Or Foundation is former Italian Interior Minister Marco Minniti, who also famosly signed many of Italy's accords with North African countries in an effort to reduce the numbers making their way from the African continent towards Europe.
Sahel: Strategic region for migration towards Europe
As a press release from Med-Or stated, Niger, located in the heart of the Sahel "represents a strategic area not only for the security of the broader Mediterranean and for Africa, but for the entire planet." The conference was aimed at "continuing the process of strengthening mutual cooperation, also to face the significant challenges of our time, which are at the heart of the future relations between Africa and Europe."
Bazoum knows his country and region face huge challenges. The recent NATO summit in Madrid identified the Sahel as one of the principle crisis regions in the world which has a direct effect on the "wider Mediterranean" area.
Jihadists are proliferating in the area, Bazoum told La Repubblica. The Russians are deploying "sophisticated influence operations" and migrants are being "exploited in every type of illegal trafficking," said the president.
Also read: 'We were abandoned in the desert at 2am'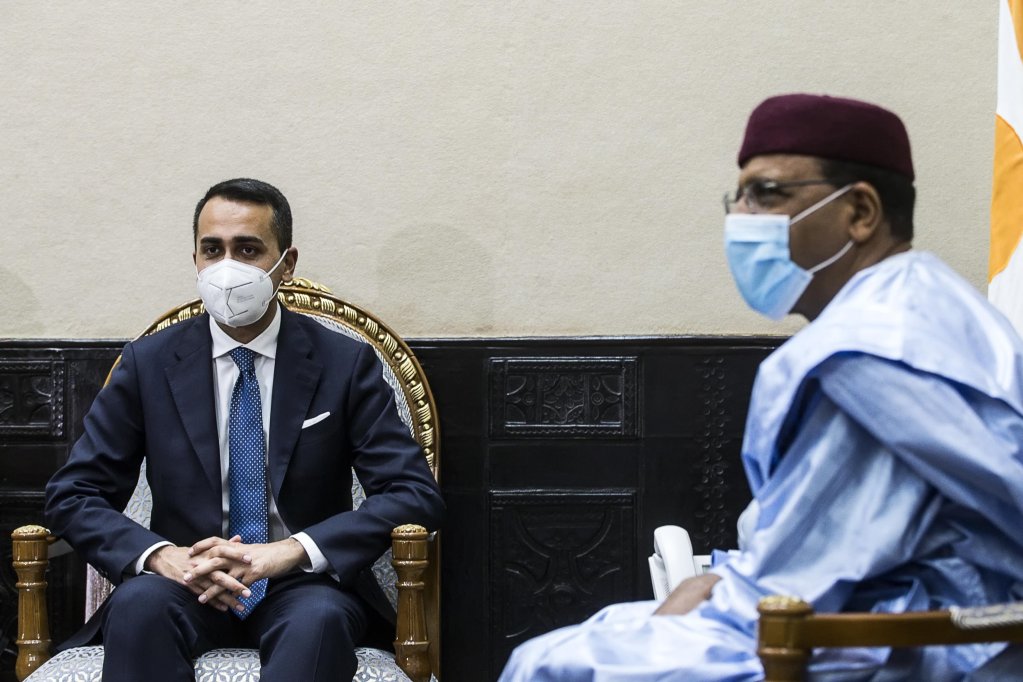 New 'recipes' are needed
In order to try and manage migration, Bazoum thinks new "recipes" are needed, different from the accords signed in Valletta, Malta in 2015. Back then, says Bazoum, the idea was that if Europe invested in Africa and helped with development, migrants would remain in their countries of origin. But that idea is "unrealistic" today, Bazoum added.
Bazoum thinks a new accord should be based on the numbers of Africans that might be required by the European job market in countries like France, Spain and Italy. He says that those countries have "loads of available jobs in sectors where Africans could work. You just need to decide how many posts, country by country and then make sure that consulates in each country make sure the quotas are respected."
This would help with "regular migration", explained Bazoum. That way there wouldn't be so much, or any need for "illegal migration" which just aliments traffickers and makes the gangs and criminal organizations worse.
Also read: Worsening Sahel crisis pushes citizens to flee
Niger cracks down on undocumented migrants
While Niger is waiting for the new accords, the country says it is working hard to stamp out illegal migration. According to La Repubblica, authorities in Niger apply a strict policy to those without documents, sending them back to their home countries as soon as they are found.
As well as a quota system for jobs to encourage legal migration, Bazoum admits that Niger needs to work hard on its education system, to make it more efficient and allow all young people to gain the skills to access a better level of employment, be it in Sahel or Europe.
The president also says he wants to make sure more girls are ensured an education, to try and combat the extremely high birth rate in the country, which is one of the main causes of poverty in the Sahel region.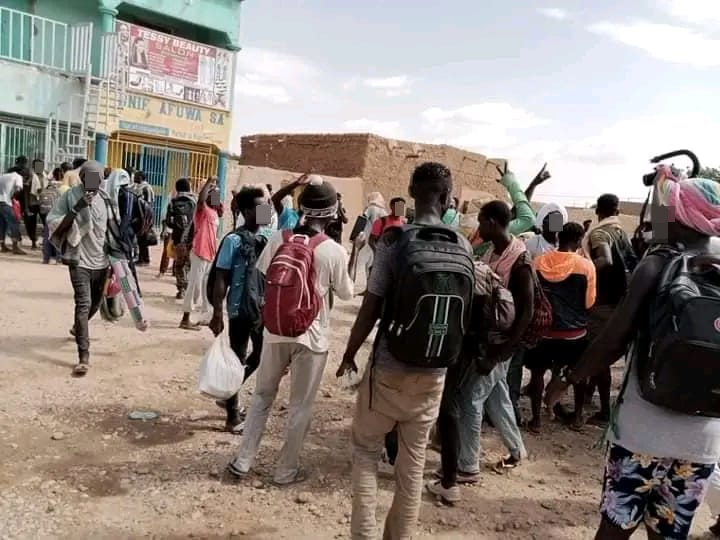 Money used to fight Jihadists is being taken from social projects
Bazoum told La Repubblica that Jihadists are "conquering more and more land on the borders of our country, and that has a negative impact on our citizen's security. That is forcing us to deploy more troops to that region, and that is causing us to employ more people in the army and invest more money in their training, equipment and mission, which is very expensive."
If this wasn't the case, admitted Bazoum, that money would be being spent in the social sectors. The presence of armed groups creates a climate in which criminal groups flourish, says Bazoum, and with it a criminal economy. So in the Sahel, he says the armed groups also profit from trans-Saharan trade, including drugs, contraband fuel, food and arms.
Many of the young people who join the armed groups, explains Bazoum, are illiterate, and therefore "are easy prey to the promise that if they become martyrs they will reach paradise."
So far this year, 94,978 migrants have crossed the Mediterranean to Italy. Many of them transit Niger before reaching the North African coast. People registered as Nigerien nationals do not register in great enough numbers to qualify for a separate mention on the Italian statistics available from the Interior Ministry and last updated on November 5. However, nationals from Ivory Coast do number 4,804 this year and those from Guinea 3,706.
With Reuters