Sweden takes over the rotating EU Presidency at the beginning of the new year. After a new government took power in October promising to get tougher on immigration, could those attitudes spill over into European policy next year?
On December 3, Sweden sent a Kurdish man named Mahmut Tat back to Turkey, according to French broadcaster Radio France International (RFI). He was expelled after living there since 2015.
In fact, Tat had been served with a notice to leave Sweden already a year ago, reports RFI, after his application for asylum was rejected. Tat had asked for asylum in Sweden seven years ago after he had been convicted by a Turkish court to six months in prison; Turkey alleged that Tat had links with the Kurdistan Workers' Party PKK, which is classed as a terrorist organization in Turkey.
It's an allegation Tat continues to deny.
According to RFI correspondent Carlotta Morteo in Stockholm, Tat stayed in Sweden because he had no where else to go. He was working there, and had rebuilt his life.
But on November 22, he was picked up during a routine check on the street and arrested since he was found to be in possession of a notice to leave the country.
Flown to Istanbul
Soon after, he was put on a plane, alongside another Turkish national, heading for Istanbul. As RFI notes, this was a so-called administrative expulsion and not an extradition.
If he had been extradited, the procedure would have been governed by a whole other set of complicated rules before the flight could go ahead, including needing the approval of a chief prosector at the country's supreme court.
According to RFI, Turkish media outlets close to the government said that upon arrival in Istanbul, Tat immediately faced a tribunal before being sent to prison.
Growing influence of the Sweden Democrats in Sweden
Sweden's new government, which features far-right parties promised from the beginning that it would take a tougher stance on immigration, and some critics might say that Tat could be considered one of the first victims of this new direction. The election of the new government marked the first time that a Swedish Prime Minister -- in this case Ulf Kristersson -- had to rely on the votes of the far-right in order to govern.
In fact, the actual ruling coalition is made up of the Moderates, the Christian Democrats and the Liberals, however, the coalition needs votes from the far-right Sweden Democrats in order to pass their laws. Therefore, it is likely to make concessions on the subject of immigration -- one of the main policy points of the far-right.
In the last decade, Sweden has experienced one of the highest rates of immigration within the EU.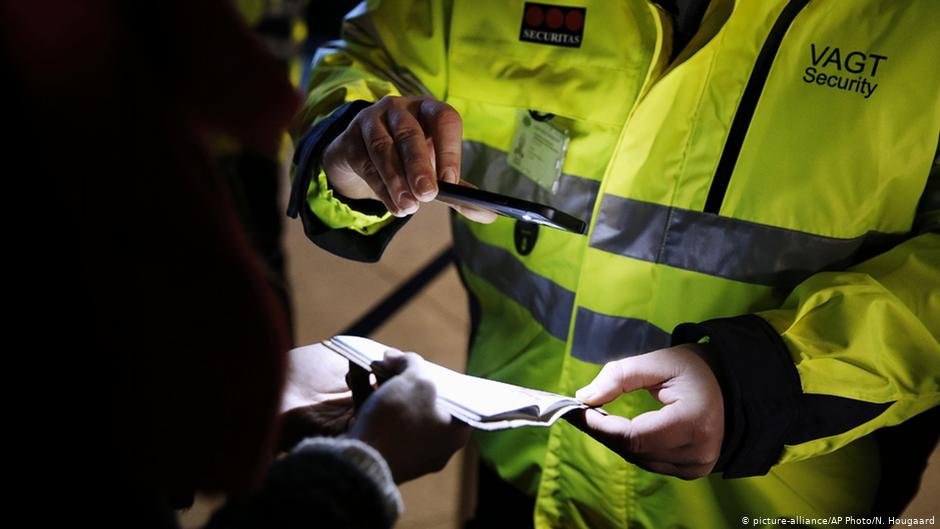 The new government's policy document indeed contains several such protectionist policies advocated by the Sweden Democrats in the realm of law and order and immigration. According to the World Socialist Web Site (WSWS) the Sweden Democrats also "ensured that their party has representatives in all governmental departments to supervise the work of the new government."
According to WSWS, some stated policies of the new government in terms of immigration might include "the creation of zones in working class, migrant areas where the police can search people indiscriminately for no reason or warrant."
The new government is also reportedly considering whether to create asylum "transit zones" where they could hold migrants seeking asylum.
A complete immigration overhaul
But there could also be many changes afoot for those who are already in Sweden under refugee or a similar protection status. The new government with the support of the Sweden Democrats has proposed abolishing the notion of giving permanent asylum to refugees and, according to WSWS, will campaign for a "more than four-fifths reduction in refugees allowed per year."
They also say the government intends to triple the minimum income required for labor-based immigration, which would, they say, disqualify "poorer migrant laborers."
Furthermore, anyone applying for Swedish residency could be required to contribute a DNA sample for a state-wide DNA registry of foreigners. Also, those without Swedish citizenship who are suspected of being gang members could be eligible for deportation even before they might be found guilty of the crime in court, reports WSWS.
The new government may also hold an inquiry on whether or not Sweden can double the time required to qualify for Swedish citizenship. Not only does the government want to extend it to eight years, but they would also like to add stricter language and cultural knowledge qualifications, according to WSWS, including potentially swearing an oath of loyalty to the Swedish state.
Also read: Sweden, young Afghans in a race against time
Turkey, Russia, Sweden, NATO
There could be, RFI surmises, another reason why handing a migrant like Tat over to Turkey at this moment in time might serve a different purpose altogether -- one that has far less to do with domestic issues and is rather related to foreign policy:
The move could also give Sweden positive 'points' with the Turkish government when it comes to the prospect of Sweden becoming a full-member of NATO -- a decision which depends on the agreement of all NATO members, including Turkey.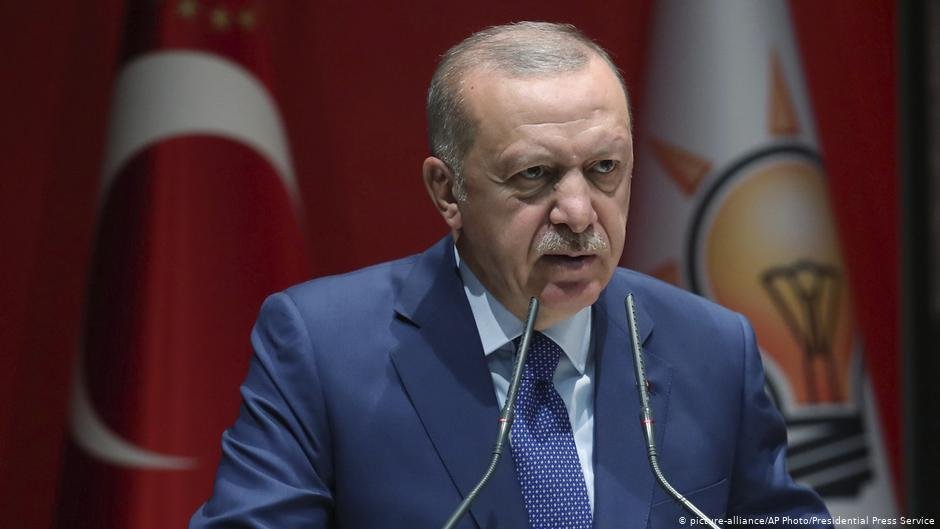 Turkey, which collaborates quite closely with Russia in fighting in Syria, had until now opposed both Sweden and neighboring Finland's applications to join NATO following Russia's invasion of Ukraine at the beginning of the year.
RFI believes that Tat was an "easy target" in this tug of war since he was not a registered refugee nor a Swedish citizen; since being handed his expulsion order, he was essentially no longer in possession of the correct papers.
Reports of torture in Turkish prisons
But the Kurdish community in Sweden says his return to Istanbul sends out a negative signal. They say they are angry that Sweden appears to have ceased to take their plight seriously while considering someone's asylum claim.
They stress that Kurdish people are seriously oppressed in Turkey, and often face torture in prison.
Additionally, there are only eight countries of origin considered "safe" by the Swedish authorities, according to the Swedish Migration Agency, and Turkey is not one of them.
This means essentially that only if you come from Albania, Bosnia and Herzegovina, Chile, Georgia, Kosovo, Mongolia, North Macedonia and Serbia, Swedish authorities will assume that you are able to seek protection from the authorities in your home country.
Any migrants from any other country, therefore, should be assessed on the merit of the individual case. The Swedish Migration Agency said that if you have "serious reasons for why you cannot obtain protection from the authorities in your home country and for why your home country cannot be considered safe for you as an individual," the authorities shouldn't be able to refuse entry.
However, this page was last updated in July 2021 -- more than a year before the new government took power.
Also read: Thai migrant workers pay for the privilege of picking berries
Oxfam: 'Sweden suffers high levels of inequalities'
Whatever the reason for Tat's expulsion may truly be, attitudes in Sweden toward migration have been changing in line with changing demographics. According to WSWS, "about a quarter of all Swedish residents are foreign-born;" in some circles this has resulted in immigrants being blamed for many of the woes of society -- especially financial issues.
However, upon closer inspection it becomes evident that the move towards privatization in Swedish society has led to a widening gap in the standards of living between rich and poor, says WSWS.
"The relaxation of labor regulations has created large swathes of low-paid insecure employment, not least in sectors like health care and elderly care," reports WSWS.
In particular, it is the poverty among the more newly arrived migrants which is creating some of the social problems that often are classed as "gang violence."
WSWS finds that right-wing parties use this to try to justify tougher migration policies. In areas where many immigrants live, such as in the big cities like Stockholm and Malmö, rates of unemployment and poverty are "significantly higher than the Swedish average."
The charity Oxfam confirms these observations. In a recent report on global inequality, Oxfam Secretary General Suzanne Standfast said that "Sweden is one of the OECD countries where economic inequalities have increased the most in recent decades."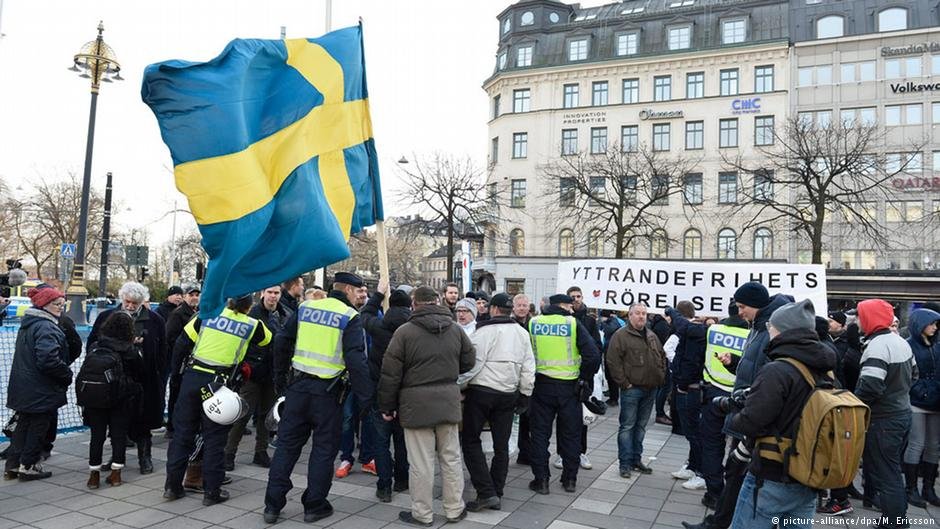 Changes beyond Sweden?
As Sweden is now due to take over the rotating EU presidency on January 1, it remains to be seen if their current attitude to immigration might in any way spill over into the EU as a whole.
According to the political anaylsis magazine Politico, Sweden's new government might also try and influence the EU's law-making program: According to Politico, Jimmie Akesson, the leader of the Sweden Democrats, said during a parliamentary debate earlier this month that he hoped he could "move away from the almost manic idea that [Brussels] should meddle more and more in the politics of member states."
Also read: From Afghanistan to the Swedish football pitches
At the end of November, the leader of the Socialists and Democrats group in the European Parliament, Iratxe Garcia Perez, tweeted after a trip to Stockholm that she had expressed her "concern about the negative influence that extreme-right Sweden Democrats will have not only on the Swedish government, but also the Swedish EU presidency starting in January."
Even though Swedish Prime Minister Kristersson is seen as pro-EU and has talked positively about working with countries across Europe in the past, Akesson in contrast has declared that "every nation and every people in Europe has the right to be masters in their own home."
Since immigration is so central to the Swedish Democrats policy agenda, Ann-Cathrine Jungar, a political scientist at Södertörns University in Stockholm told Politico that migration would also be a high priority during the Swedish EU presidency.
Brussels is due to discuss its long-touted Migration and Asylum Pact in the next six months, with hopes of getting it signed, sealed and delivered over the course of 2023 or early 2024. It is largely expected that Sweden, because of Akesson's desired direction for the bloc, will try and resist the voluntary sharing of migrants arriving in the EU's southern Mediterranean states.
However, EU Home Affairs Commissioner Ylva Johansson, whose portfolio includes migration matters, and is a Swede herself, has dismissed such worries, telling Politico that she has "high expectations of the Swedish government."
Also read: Idris' tale, deported from Sweden to Sicily