When Nigerian student Collins Okoro arrived in Germany from Ukraine, he was faced with so many bureaucratic difficulties as well as finding a place to live. Here he recounts the highs and lows of his first few months:
➡️ This article is part of 'The Escape Diaries', a series about the personal experiences of African students who fled the war in Ukraine. Find out more about how the war changed their lives and what the future holds for them. Click here for an overview.
"It's funny how nothingness can mean a lot and silence can speak many words. After all the silence and the seemingly unending loop of gloomy nothingness, I choose to speak, and my words are: 'There's light at the end of the tunnel.'
Prior to arriving here, I would have argued with anybody that, if you had arrived in Germany in March from Ukraine, you would have had more than enough time to get settled by now, get some perspective and start developing yourself. But now I have to apologize to whoever I would have had that argument with, because I obviously did not really understand what life might be like in Germany.
No triumphant arrival
After my arrival in Berlin, with very little money and just some clothes, I just tried to get by daily, without losing my mind or my money; trying to live in the present. But I had hope. The kind of hope that made no sense, but still had a lot of meaning for me.
When I arrived at the main central station in Berlin, I saw adverts with the Ukrainian flag. Although I couldn't read German, I knew it was somewhere I could get assistance. I followed a group of Ukrainians, like some kind of spy, until they led me to others. That was the real beginning of my stay in Germany. I met this amazing lady who sat in front of a not-so-cool banner depicting people of color. Compared to the other stands, I could tell that the one for people of color wasn't organized by the government, but by other people, who were trying their best to do some good.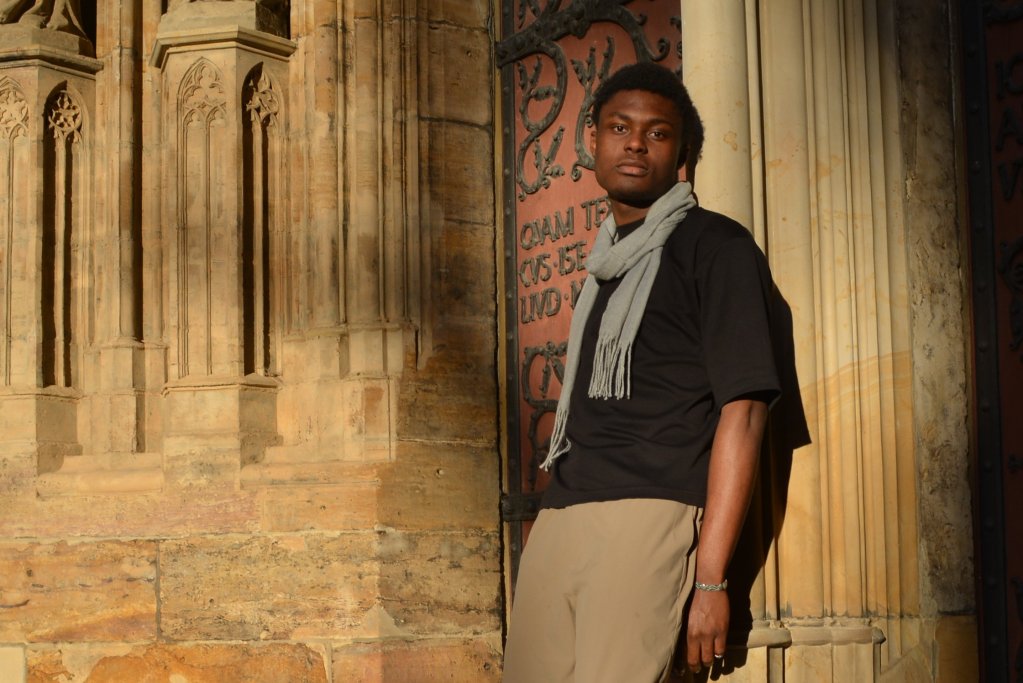 I was never one to strike up a conversation on a first meeting, but somehow I did, and I will forever be grateful for that conversation. The lady I met, Lily Ackerman, is an American in her forties. She is one person I will not forget. After we got talking, I decided to help out at the stand, because there wasn't much assistance for the BIPOC who sought aid.
In the course of my escape journey, I realized that we were never a part of the EU narrative. We were mere footnotes, that only good readers cared to check out. That epiphany about segregation motivated me to act.
Also read: The Escape Diaries: 'Family would also expect you to have a better life almost instantly'
School out of reach
It's funny how your status can change in just a couple of days. Like a powerful tree turning into a kindergarten chair. From being a model/actor and law student with prospects, to being just a guy looking for a place to lay his head. I had no job, no school, no house, no friends, no family, no perspective; all I had was me. It doesn't get more alone than this.
Without a place to call home in Berlin, I moved from one kindhearted host to the next, every two to three weeks. I looked up schools. They required a €10,000 blocked account with a German language proficiency level B2 to even get you started. Coming from a war, there was no way I could have that kind of money. Also, this being my first time in Germany, I had no skills in the German language. I tried looking outside of Germany for answers.
I remember applying for an acting school in the US. Despite doing well in the interview, the fees were still way beyond my financial capabilities. I tried getting a job to at least earn money, to fend for myself, but nothing came through. After a while, thorough research, and a little guidance, I finally stumbled upon an organization that appealed to my state of hopelessness: BIPOC Ukraine and Friends. Lily alerted me to their first meeting at a cafe. It was organized by Juliane Gebel and Yamamoto. We got a lot of information on navigating the system and getting by.
Bureaucratic snags
It's one thing to understand how a government works. It's another thing to understand how the government workers work. I learned the hard way. Sometimes, it's just bureaucracy. At other times, it's idiosyncracy.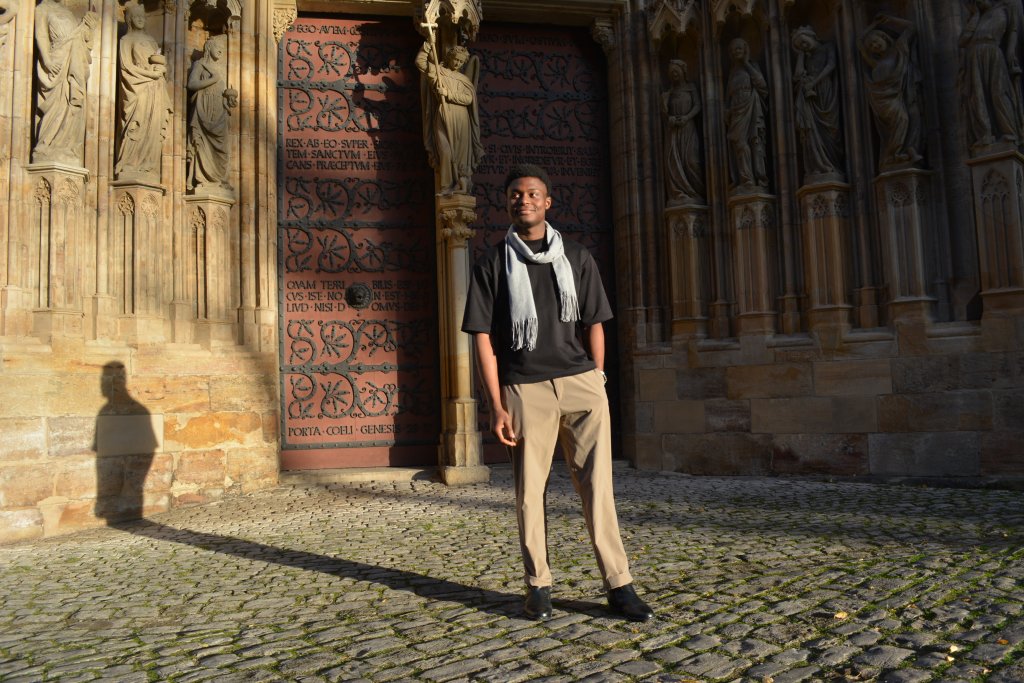 I remember trying to register at a center as a refugee from Ukraine in Berlin. On my arrival, everything went smoothly, until I got to the desk of a person who said my documents were 'incomplete.' He 'advised' me to apply for asylum or go back to Ukraine, to get my documents. It was not until I came back another day with letters from a lawyer that I was allowed to register. I learned that I had to fight to get through from one stage to the next. I engaged in protests and rallies, open letters, and info points. I have spoken at plenums and to audiences and tried to enlighten people on how minorities have been treated.
Appreciation
After all this time, my situation remains unclear; my second, and hopefully last immigration appointment is coming up, and I feel we still have to prove ourselves to get some good in our lives. But, all in all, I would see this whole phase of my life as an experience. I don't think I know anyone who would run off to a place they know nothing about, taking nothing and with nothing planned. I did it.
I have learned a lot and I have gained a lot. I have made friends and I have learned what joy, love, and peace is. I have a little job now and a place to lay my head, so I am grateful. It took me to experience a war to understand and appreciate what peace is. It took me great sadness and anger to understand and appreciate what joy is, and it took me great hatred and fear to understand and appreciate what love is. As I said at the beginning, I can see light at the end of the tunnel."
The Escape Diaries is produced in collaboration with Deutsche Welle.