Bulgaria has detained 70 people suspected of having entered the country as migrants using irregular means. Some had to be rushed to hospital having suffered exhaustion, according to regional police forces.
The police operation took place at a parking lot on a highway near the southern Bulgarian city of Sliven early on Sunday, which is located about 100 kilometers north of the country's border with Turkey.
The migrants were apparently apprehended from a bus alongside two Romanian nationals, who were arrested on suspicion of smuggling the migrants. Legal proceedings have been opened against them.
Several migrants, who said they did not have identity documents with them, were sent to hospital. Three of them reportedly have to remain under medical observation until they recover, the police said.
All 14 of the migrants who had to be taken into medical care at hospital claimed they were of Afghan origin.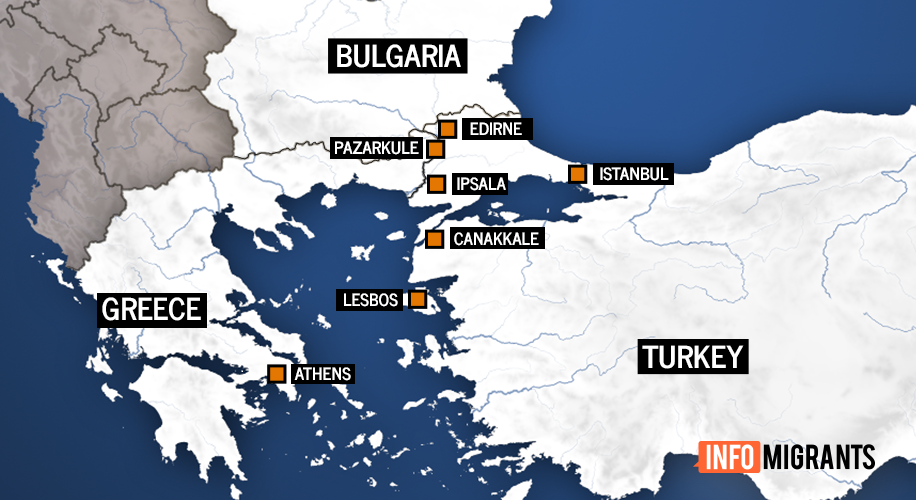 No Schengen membership for Bulgaria
Bulgaria has recently increased checks along its southern border with Turkey, while also ramping up security checks across the country in a bid to address the growing numbers of migrant arrivals there. 
The vast majority of migrants entering the country regard Bulgaria as a transit state on the way into the EU.
The country has been a member of the bloc for 15 years, but is facing a series of internal challenges including rampant corruption, which prevent it from better protecting the European Union's external border. It is also the poorest EU member.
For this and other reasons, Bulgaria failed to join the EU's passport-free Schengen zone last week. It hopes it will be granted entry next year.
Read more: Bulgaria denies report about migrant shot at border
Serious allegations against border force
The police operation came following allegations last week saying that Bulgarian border guards have previously kept migrants in cages as part of the growing focus on immigration and border control in the country.
The claims were based on an investigation published on Thursday, December 8, by the investigative news platform Lighthouse Reports alongside several European news outlets.
The report says that journalists had access to video footage of a cage being used to house refugees, highlighting that at least 34 people had been held there in October and November.
The report left the UNHCR "deeply concerned" as the EU border agency Frontex was accused of complicity in the practice.
The beleaguered EU agency said it would look into the allegations, stressing that it "treats any reports on alleged fundamental rights violations seriously."
Bulgaria is part of the migrant route used by people coming to Europe using irregular means from the Middle East and Central Asia. 
In the past year, there has been an increase of people fleeing the Taliban rule in Afghanistan.
Read more: Why has the Balkan migrant route become more active again?
with Reuters, AFP