People fleeing the Middle East are taking a new route to reach Europe via the small Russian enclave of Kaliningrad, according to research by German journalists. Armed with visas from Moscow, the migrants are putting their lives at risk to make the difficult journey.
The Russian province of Kaliningrad, sandwiched between Lithuania and Poland on the Baltic Sea coast, is increasingly being used as a transit destination by migrants hoping to reach the European Union.
The development follows Russia's opening of the Kaliningrad airport to foreign airlines in October, as part of the 'Open Skies' policy. The move prompted fears in Poland that Moscow was planning to facilitate crossings by Asian and African migrants into the EU through its enclave. In November, Warsaw announced it was building a 2.5-meter wall along the Polish-Russian border.
Also read: Poland to build wall on border with Russia's Kaliningrad
According to Polish authorities there were no "illegal entries" from Kaliningrad directly in October. But a recent investigation by the German public broadcaster SWR found that smugglers have been helping to secure Russian visas for migrants from the Middle East to travel to Kaliningrad.
From there, the German ministry of foreign affairs has confirmed, migrants have been traveling through Belarus and crossing into the EU: "For several months now, the German government and EU partners have been observing the increase in illegal migration movements on the route through Russia (...). Latvia, Lithuania and Poland are reporting cases of people who entered their countries illegally, from Belarus, with Russian visas in their passports,' the foreign ministry told the SWR program "Vollbild".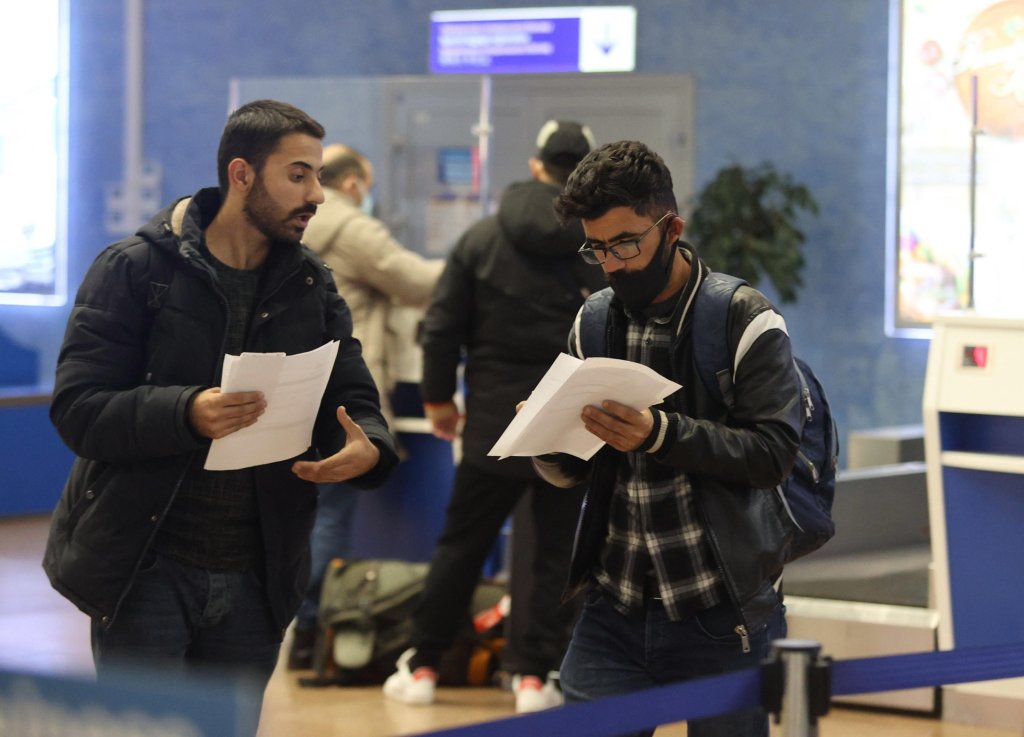 Belarus route still in use
This final stage of the journey to the EU via the Belarussian border – a route which has existed since the middle of last year and has led to the deaths of at least 21 people, according to the UN migration agency -- remains perilous: in recent weeks it has been reported that several people have had to have frostbitten limbs amputated after they were left stranded in wet and cold conditions.
All three of Belarus' EU neighbors have also built solid steel and barbed wire barriers along their borders, making the crossing even more difficult and leading to severe injuries from falls.
Paulina Bovnik, a doctor who has been caring for migrants who have crossed the Belarus-Poland border since August 2021, says that since the border wall was built, she mostly sees broken legs, but also head injuries. Migrants coming from Belarus also show signs of having suffered violence, she told SWR, and in winter, she treats cases of hypothermia and malnutrition.
In northern Iraq, however, agents are reportedly still telling migrants that a one-way ticket to Western Europe via Russia will cost them just $2,500. "If your papers are there, it will take you ten days to get from Moscow to Germany," one smuggler told SWR. The route via Kaliningrad is more expensive at around $14,500, he explained, to cover the cost of large bribes to the Russian authorities.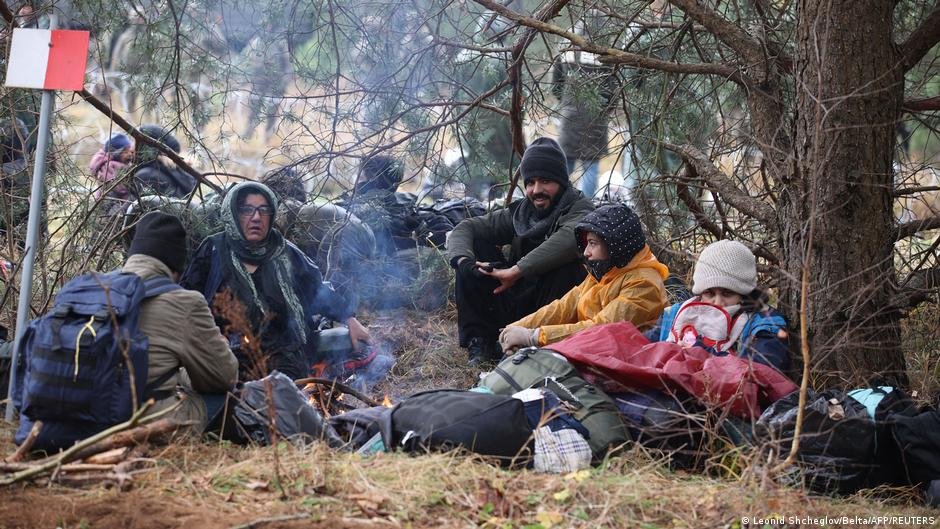 'They are not telling us the truth'
The SWR journalists managed to speak to a Syrian migrant Aras (not his real name) who had fled northern Iraq and wanted to get to Europe via Moscow and Belarus. The smugglers had promised him that the journey would be quick and easy, but stuck in Minsk, Aras complained on a video call: "We don't really know anything. They are not telling us the truth. They told us we had to walk for two hours, and we walked for 20 hours."
According to the SWR investigation, smugglers who advertise their services on social media sometimes even offer discounts to migrants who recruit more 'customers'. One source told the reporter that videos of migrants who have made it to their destination are circulating on the Telegram app. The German foreign ministry said it too had observed the route via Russia and Belarus being advertised on social networks.
While smugglers and agents are clearly interested in expanding their business, Kai-Olaf Lang, an expert on Eastern Europe at the German Foundation for Science and Politics believes Russia has a cynical motive in issuing visas to migrants from the Middle East at this time. He says the aim is to use migrants to exert pressure on EU and NATO countries. "Now we see that Kaliningrad can be a thorn in the side of NATO," Lang told SWR. "I think the basic intention is to bring instability to those countries."