A 19-year-old has been charged over the deadly incident in the English Channel last week, when four people died while trying to the reach the UK. Meanwhile, dozens more people suffered shipwreck on their way to the UK.
Ibrahima B. was taken into custody and is due to appear at a magistrate's court in the southern UK coastal town of Folkestone. The 19-year-old faces charges of aiding illegal entry attempts into the UK, Kent police said.
Last Wednesday (December 14), an inflatable boat with 39 migrants on board capsized in the cold waters of the Channel, resulting in the loss of four lives. One of the victims was a teenager, according to local authorities.
The death toll would likely have been higher if a fishing trawler hadn't rushed to the site of the capsizing. The crew of the Arcterus are believed to have saved the lives of 31 people.
Among the survivors were 12 children -- an unusually high number compared to previous irregular Channel crossings.
UK growing intolerant toward migrants
In a joint statement, French Interior Minister Gerald Darmanin and his British counterpart Suella Braverman said the incident served as "a stark reminder of the urgent need to destroy the business model of people-smugglers."
To this end, the UK government has been trying to pass legislation designed to curb the numbers of migrants attempting to reach the UK by sea. 
Under laws enacted earlier this year, migrants arriving in the UK using irregular methods of migration have to wait considerably longer to be recognized. Currently, there are further bills being debated, which would make any such arrivals inadmissible for future asylum claims.
Furthermore, the London High Court ruled on Monday that Britain's divisive plan to send asylum seekers to Rwanda was legal -- despite objections raised earlier this year by the European Court of Human Rights (ECHR).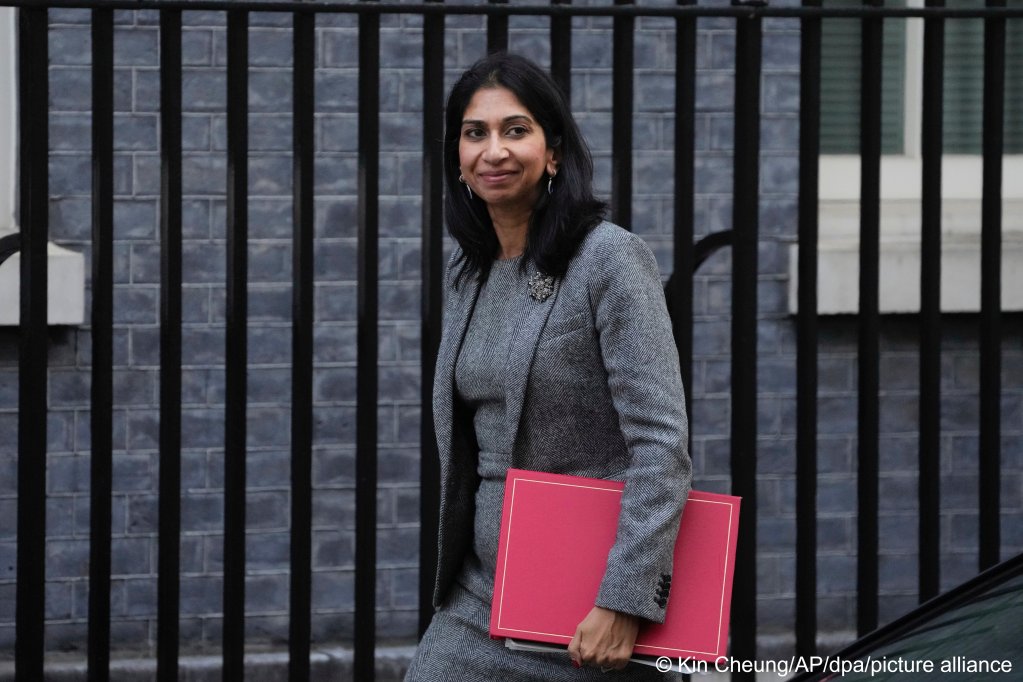 Read more: UK immigration nearly triples despite Brexit promises
Record numbers continue to cross Channel
Last week's sinking came just over a year after a similar incident, in which at least 27 people had died while crossing the English Channel.
Irregular arrivals across the Channel have skyrocketed, with nearly 45,000 arrivals in the UK in 2022 alone -- a significant increase on last year's figure of just under 30,000.
Many crossing attempts are thwarted as well, as happened on the weekend, as the French coast guard and the French maritime rescue organization SNSM rescued more than 160 migrants in separate operations, who had been found in distress in the English Channel amid freezing temperatures. 
The rescuees were brought to the French mainland to places like Calais and Boulogne-sur-Mer, according to French authorities. 
Read more: Further crackdowns expected on Channel people smugglers to UK
with AFP, Reuters