More than 11,000 migrants have died trying to reach Spain in the past five years, equating to a daily average of six people. That's according to a new report by Spanish NGO Caminando Fronteras.
Over the past five years, more than 11,200 migrants have died trying to reach Spain, Spanish NGO Caminando Fronteras (Walking Borders) said Monday (December 19). According to the NGO, this equates to a daily average of six people.
In a report, the organization -- which alerts the authorities to boats with migrants in distress at sea and helps families searching for family members -- said a total of 11,286 people had died between January 2018 and November 30, 2022.
While most of those migrants died as they tried to reach Spain by sea, others died trying to cross into the two North African Spanish enclaves of Ceuta and Melilla. More than two-thirds -- or 7,692 people -- died trying to reach Spain's Canary Islands via the Atlantic route, which is extremely dangerous due to its strong currents and winds. Moreover, many migrants attempt the crossing in unseaworthy boats.
"Thousands of families have been torn apart by migration control policies," the NGO wrote on Twitter.
The UN migration agency IOM, which uses a different methodology, said it had registered almost 2,700 missing migrants on the Atlantic route during the same 5-year period, but that the true figure is likely to be much higher.
At its shortest, the route from the Moroccan coast to the Canaries is around 100 kilometers, but migrants often come from as far as Mauritania which is more than 1,000 kilometers away. Registered arrivals to the island group began surging in late 2019 after increased patrols in the Mediterranean dramatically reduced migrant numbers, according to news agency AFP. In 2020, some 23,000 arrivals were registered on the archipelago.
Read more: 'I could already see myself dead': Serge, a Congolese migrant, recalls his crossing to the Canary Islands
'Increasingly dangerous migration routes'
"This report provides an analysis over time which lets us see the shift towards increasingly dangerous migration routes," Helena Maleno, head of Caminando Fronteras, said on presenting the report in Barcelona.
According to the NGO, the second most dangerous route is between Algeria and Spain where 1,526 people died over the same period. The other two routes to Spain analyzed in the report are between Morocco's Atlantic coast and mainland Spain as well as via the Alboran Sea, the westernmost portion of the Mediterranean between Morocco and mainland Spain.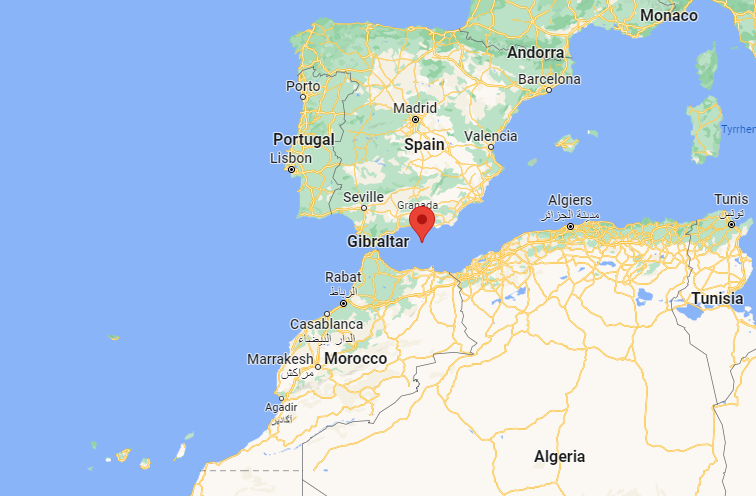 Others died while trying to cross into Spain's Ceuta and Melilla enclaves, which have Europe's only land border with Africa, making them a magnet for migrants trying to reach Europe. Figures show 47 people died at those borders over the past five years, the NGO said.
In June, at least 23 migrants died when a group of roughly 2,000 approached the multiple border fortifications between Melilla and Morocco. Many others are still unaccounted for.
Among other things, Caminando Fronteras in its report lamented that some search and rescue (SAR) operations were either not launched at all, in an inadequate way or not quickly enough "despite the precise location of the unfolding tragedy being known." This is one reason why in 241 out of the 625 incidents the NGO analyzed, the "boats disappeared completely."
Also read: All three rudder migrants to be assessed for asylum in Spain
2021 was deadliest year 
According to Caminando Fronteras, the worst year in terms of migrant deaths was 2021, when 4,639 people lost their lives. This figure accounts for more than 40% of the overall death toll over the 5-year period.
With 2,154, the number of deaths this year compared to 2021 is considerably lower, although the figures for 2022 do not include December. According to Caminando Fronteras, 1,272 women and 377 children were among the victims this year. They either drowned, died en route or went missing at sea.
In its report, the NGO also said that most of the bodies are never recovered. Moreover, it denounced the lack of international help for families desperately looking for missing loved ones.
With some 30,000 registered irregular migrant arrivals, Spain has been one of the four main gateways for migrants to reach Europe by sea so far this year. The other three are Italy, Greece and Cyprus, which together account for some 130,000 arrivals.
With AFP