A housing program in Greece funded by the EU is set to close down for good at the end of 2022. Rights groups say hundreds of vulnerable asylum seekers are being forced to move to isolated camps, where they have little or no chance of integration.
When Salim* (not his real name), a single father from Afghanistan with three young daughters, was told that they were to be transferred from their apartment to a refugee camp, he felt they were moving into a cage. "When my daughters hear the word 'camp', fear and terror conquers their eyes," he said. When the family first arrived in Greece, they spent eight months on the island of Lesbos, the site of the infamous Moria refugee camp.
Salim is one of hundreds of asylum seekers affected by Greece's decision to close a housing scheme known as ESTIA II. His testimony and those of three other impacted asylum seekers were published this week by the non-profit group Refugee Support Aegean (RSA).
The Greek migration ministry announced earlier this year that it would be phasing out the housing scheme by the end of December, in spite of the European Commission's commitment to continue funding to 2027.
Accommodation facilities 'sufficient'
ESTIA was launched in 2015 to assist vulnerable asylum seekers such as families with many children, people with disabilities and survivors of torture, ensuring they were provided with suitable housing and access to medical care. Two years ago, the management of the program was handed over from the UN refugee agency UNHCR to the Greek government.
In December 2021, ESTIA had a capacity of over 23,250 places. "Providing accommodation within the urban fabric of society helps restore a sense of normalcy and provides better access to services, including education and health," a statement from the migration ministry said.
Just two months later, the government announced that instead of expanding the program, places would be cut back to 10,000 by April. And on December 16, the migration minister, Notis Mitarachi, confirmed that it would close down altogether by the end of the year, with the justification that there were fewer arrivals in the country.
"We are closing the ESTIA program, because the accommodation facilities are sufficient for the shelter needs," RSA quotes Mitarachi as saying.
Greek authorities released figures in August showing that the number of asylum seekers and refugees in the country (not including Ukrainians) was less than half that of the year before. Of around 18,580 asylum seekers and refugees in total, the vast majority are now in camps on the mainland, not on the Aegean islands.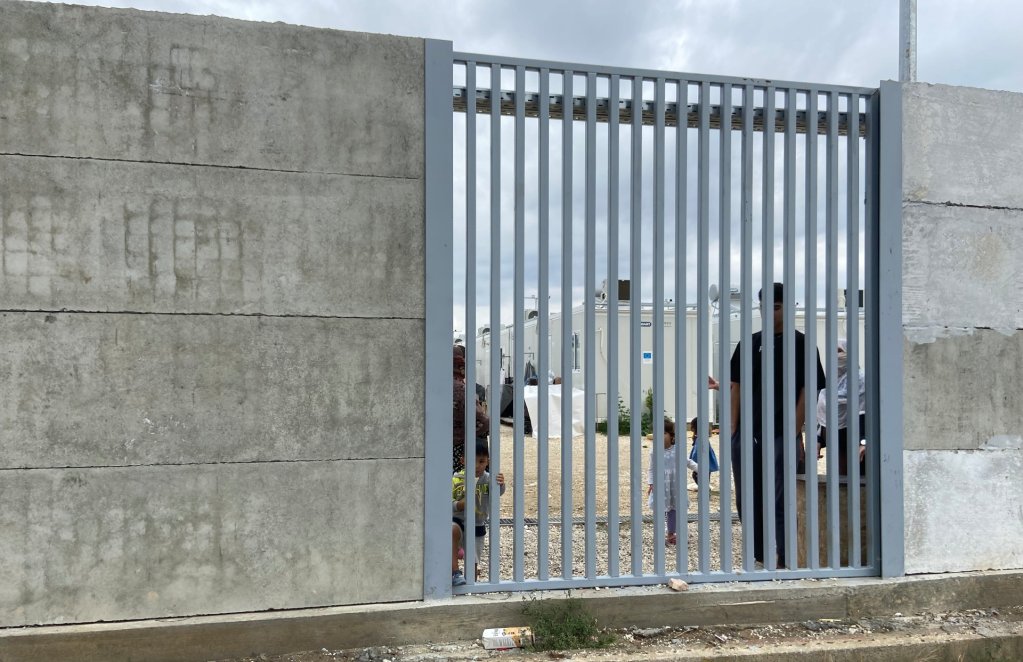 A day's notice
Many vulnerable asylum seekers have already been transferred from ESTIA accommodation to camps, mostly in remote locations. In a large number of cases, they have been given little warning about their removal.
According to Fenix, a legal aid group in Lesbos, some asylum seekers it was representing were given as little as 24 hours' notice that they would have to leave their apartments and be transferred to camps in unknown destinations.
In October, a family from Afghanistan with five children was moved to a different city, forcing four children to drop out of school. In the camp they were relocated to, they no longer had access to adequate healthcare or education, Fenix said.
The group also points out that the authorities' failure to give the asylum seekers formal notice on the reduction of their material conditions is a violation of EU law.
Refugee rights and legal aid groups like Fenix say the end of the ESTIA program will lead to the increased isolation of asylum seekers in Greece, and is at odds with agreed European Union aims of more integration and inclusion of migrants.
Danger of re-traumatization
They also say that some asylum seekers in the ESTIA program, such as survivors of gender-based violence or other human rights violations, are at risk of being re-traumatized if they are placed in camps.
Adellard*, from DR Congo, spent one and a half years in Lesbos, and was moved to an ESTIA apartment in Athens after he suffered a serious assault in the Moria camp. He has since been transferred from the apartment to a camp, away from his partner, and says that even though he is allowed to go out, and his doctor suggested going for walks, he feels imprisoned.
"I've had very bad experience with people in the camps before. I am scared to go places alone where there is no one around and I am scared of crowds. This place reminds me of horrible things," the 21-year-old said in his testimony to RSA.
Remote camps
The imminent end of the ESTIA program follows the closure earlier this year of another accommodation scheme called FILOXENIA, which was run by the UN migration agency IOM and provided emergency shelter for vulnerable migrants in hotel facilities.
The Greek government has also been steadily closing other facilities located in or near cities, like the Eleonas camp in Athens, where the quality of life was said to be high by Greek refugee camp standards.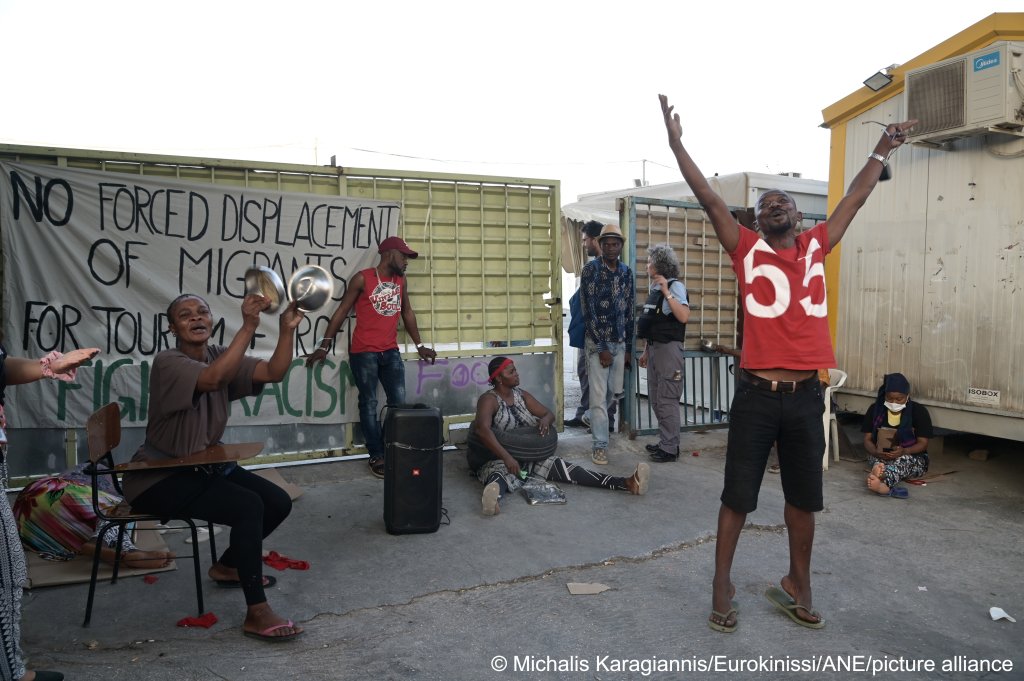 Nearly all asylum seekers in Greece are now residing in camps during the whole of their asylum procedure. Within less than two weeks, it is intended that those remaining in ESTIA apartments will also be moved to what members of the Greens/European Free Alliance group in the European Parliament have called "remote and freedom-restricting camps." The alternative, they say, will be living on the streets.
*Name changed