Close to 8 million people have fled Ukraine since Russia's invasion on February 24. In Latvia, Irisha and Iryna are doing their best to help fellow Ukrainians in exile and back home. They're also part of a photo exhibition on Ukrainian refugees mounted in the capital, Riga.
"Welcome to Tavi Draugi, this is our warehouse. Here we have food, medicine, hygiene products, clothes, some household stuff, and a shop where refugees can take all for free," she says with a smile on her face.
Irisha is standing between hundreds of boxes full of relief items inside a warehouse on the outskirts of Latvia's capital Riga. The 31-year-old Ukrainian national works for a local NGO named Tavi Draugi, which is Latvian for 'your friends.'
"Half of this warehouse is for the refugees who live here in Riga, the other half is for us workers. From here, we send humanitarian aid, packing bags for refugees [with enough] for families to eat for one month. We also pack clothes.
"Every refugee from Ukraine can come here for help, information, or clothes or food."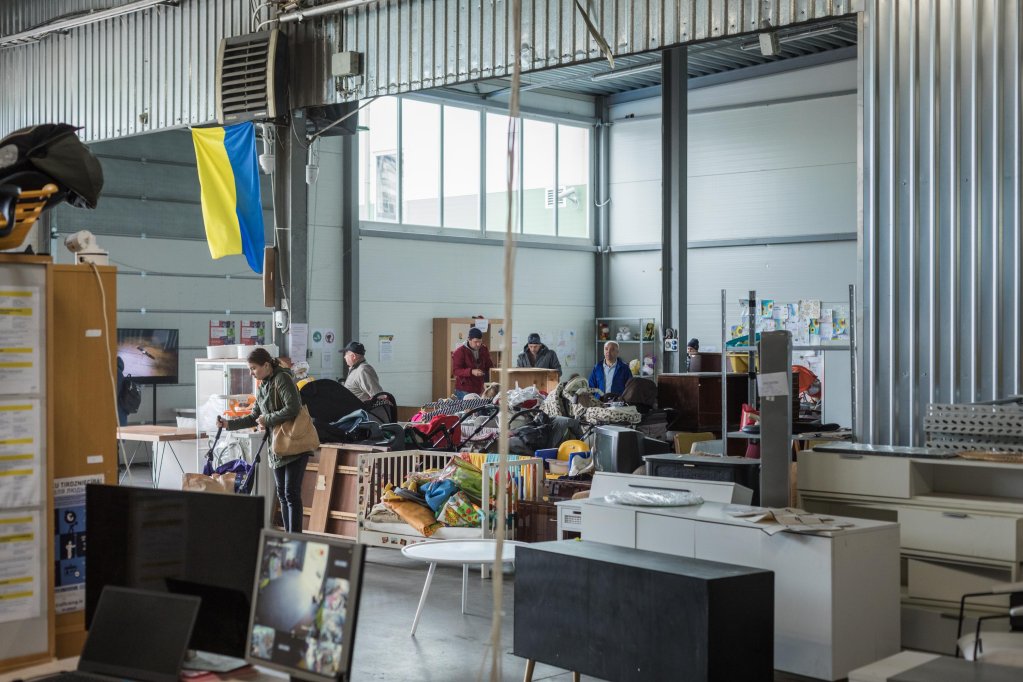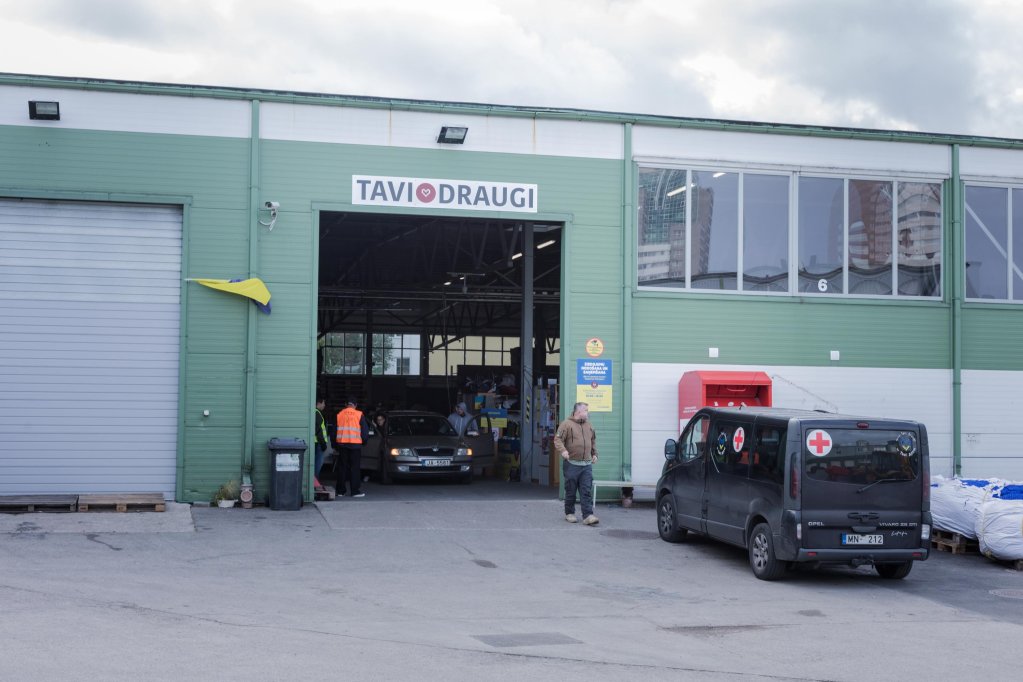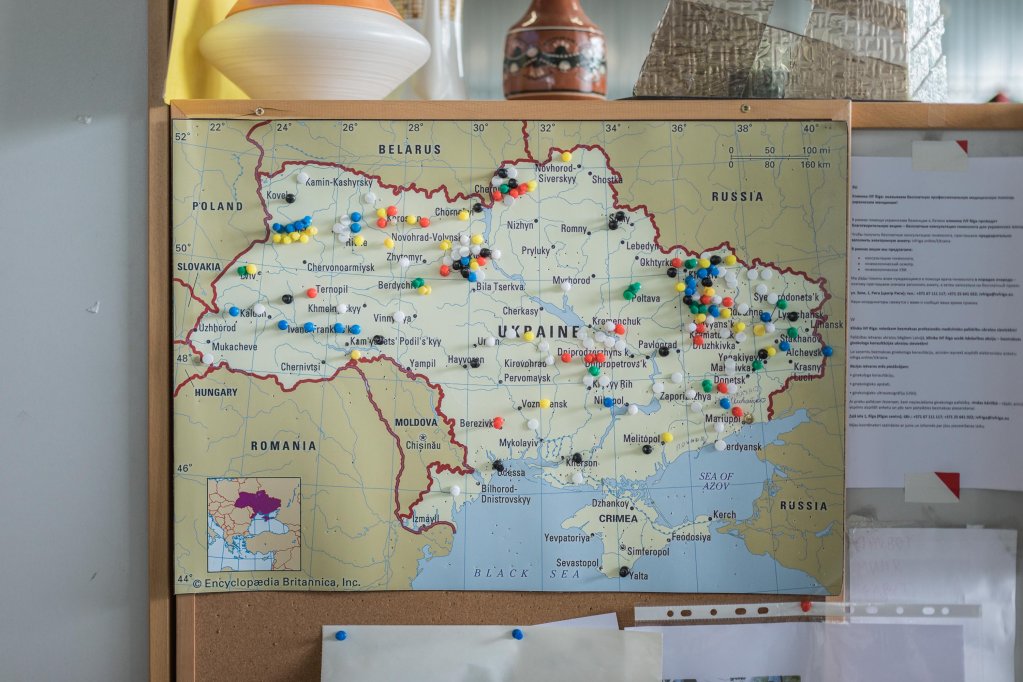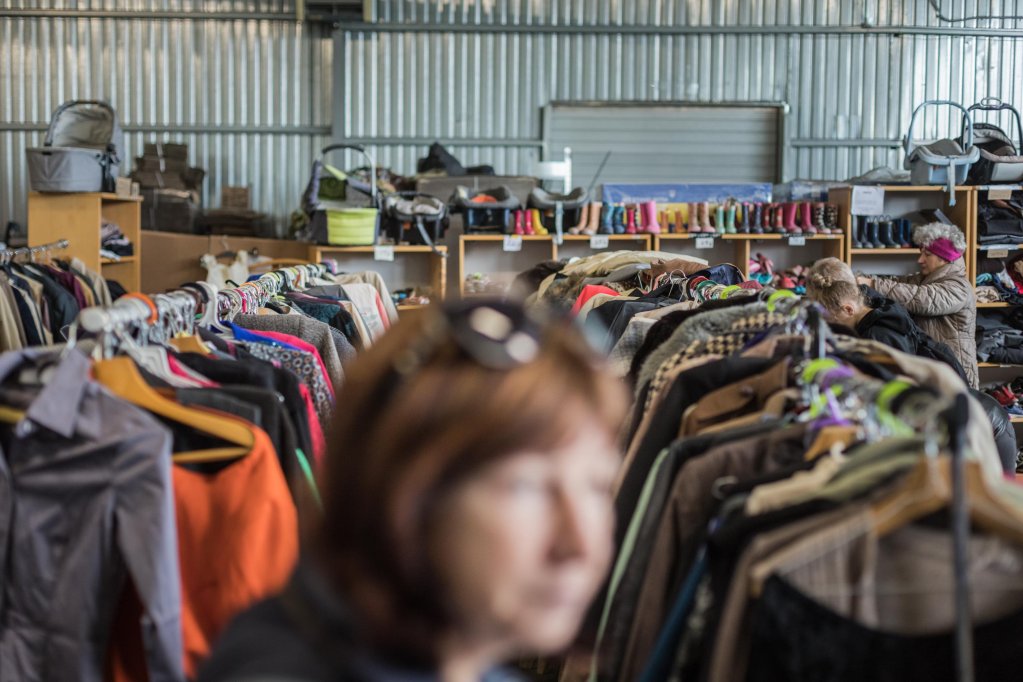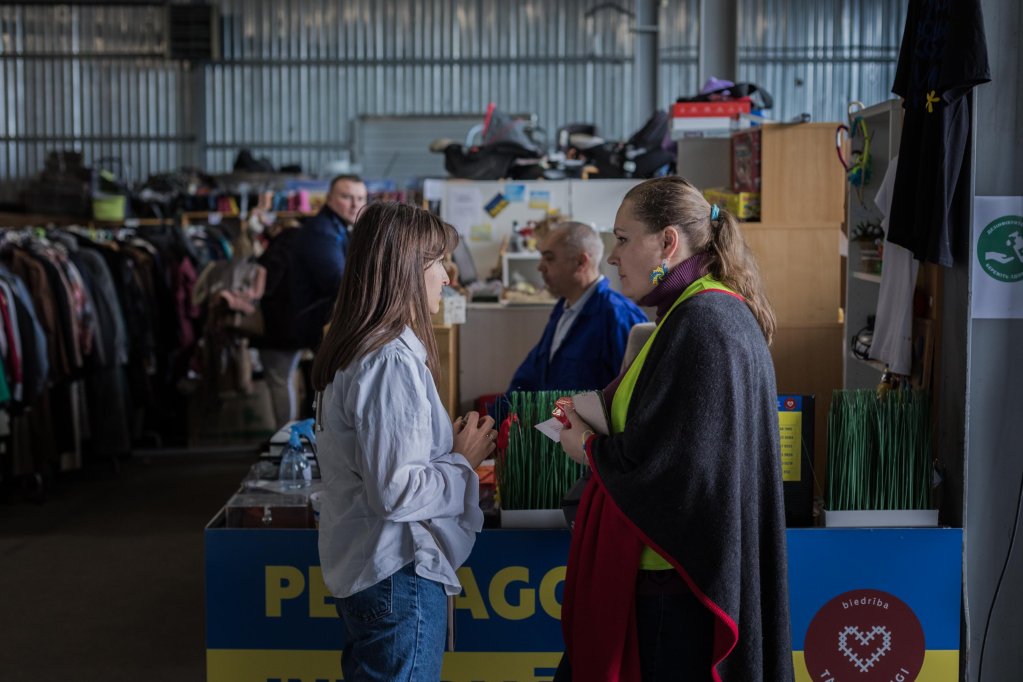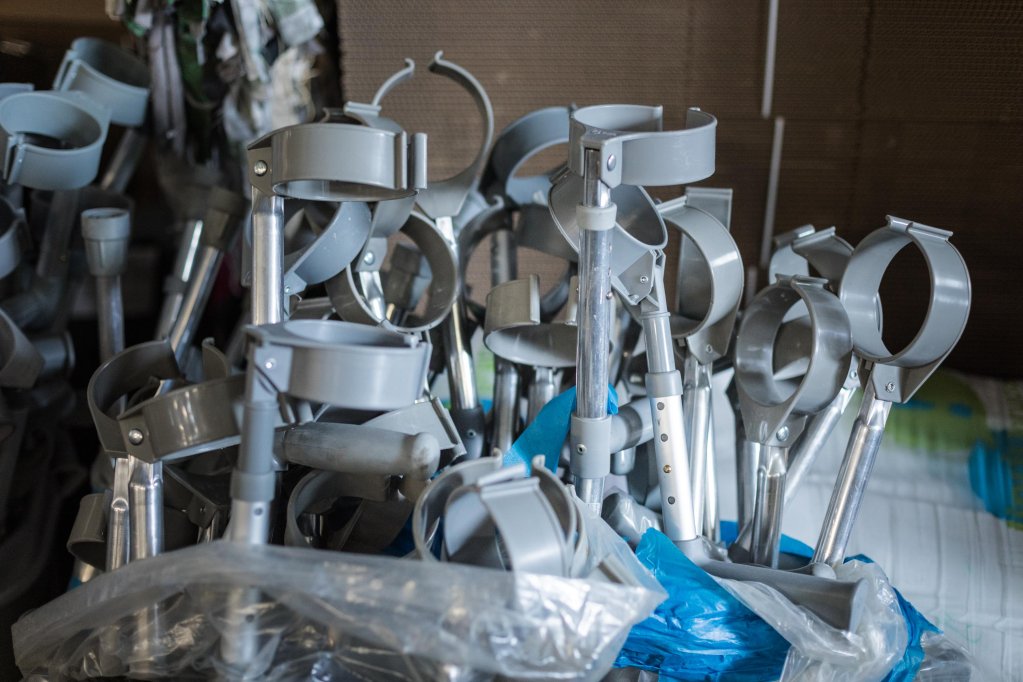 On the morning of February 24, 2022, Irisha, her husband and their four-year-old son were supposed to fly back to Kyiv from Latvia following a two-week vacation when they unexpectedly woke up to the news that their country was being attacked by Russian forces.
"When the war started, I didn't know what I could do. Had I lived in Ukraine without a child or husband, I'd be on the frontlines. I'd take a weapon and just go. I guess I would die. But I was here in Latvia and couldn't go back to Ukraine. I didn't know how I could help my fellow Ukrainians," she told InfoMigrants.
Irisha was born and raised in the Ukrainian city of Vinnytsia before she moved to Riga, where her stepfather was living, at the age of 16. In 2020, Irisha moved back to Ukraine together with her husband and young child to start her own interior design business in Kyiv.
But then the war upended her plans.
From helplessness to determination
As she started translating for Ukrainian refugees arriving in Riga, Irisha's feeling of powerlessness soon morphed into a sense of determination to act: When she heard about Tavi Draugi in March, she jumped on the opportunity to volunteer there.
For the first three months, she says she worked there most of the day, seven days a week. She even slept in the office sometimes.
"When you understand that in Ukraine, people don't eat, and you're sitting here in a safe country and you're eating, you have a feeling that it's not right. For me, it was clear I couldn't have parties or see friends. I just kept working non-stop."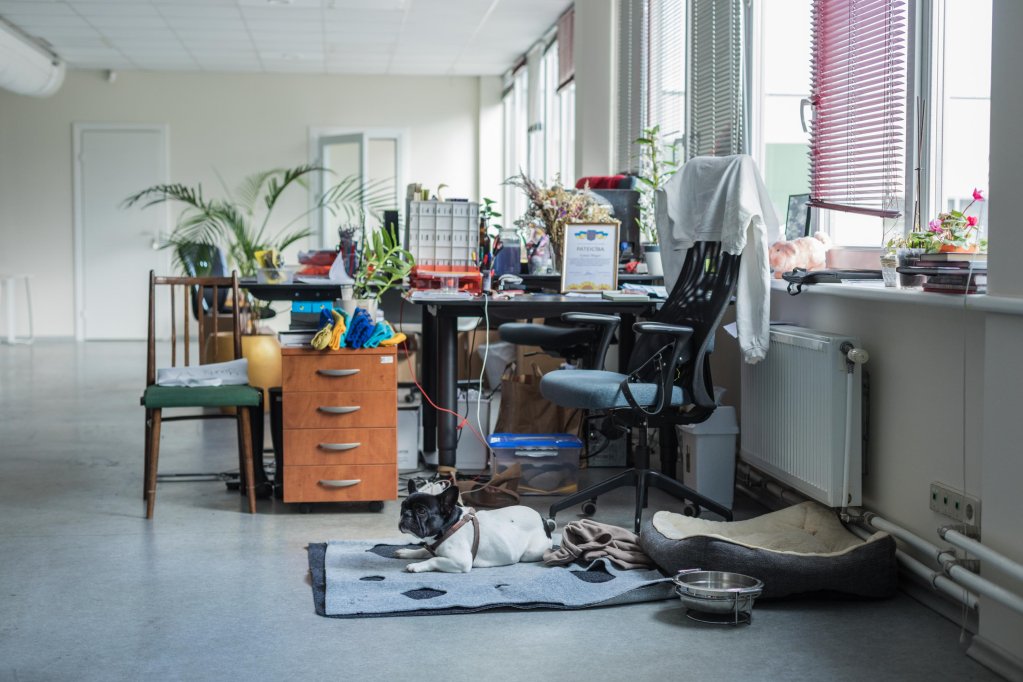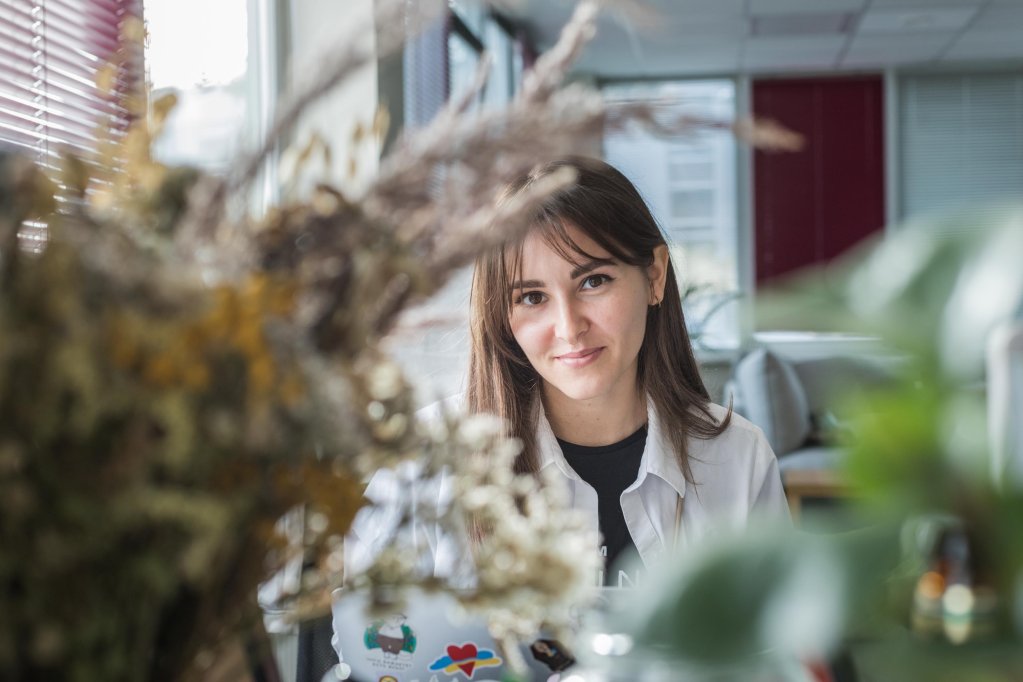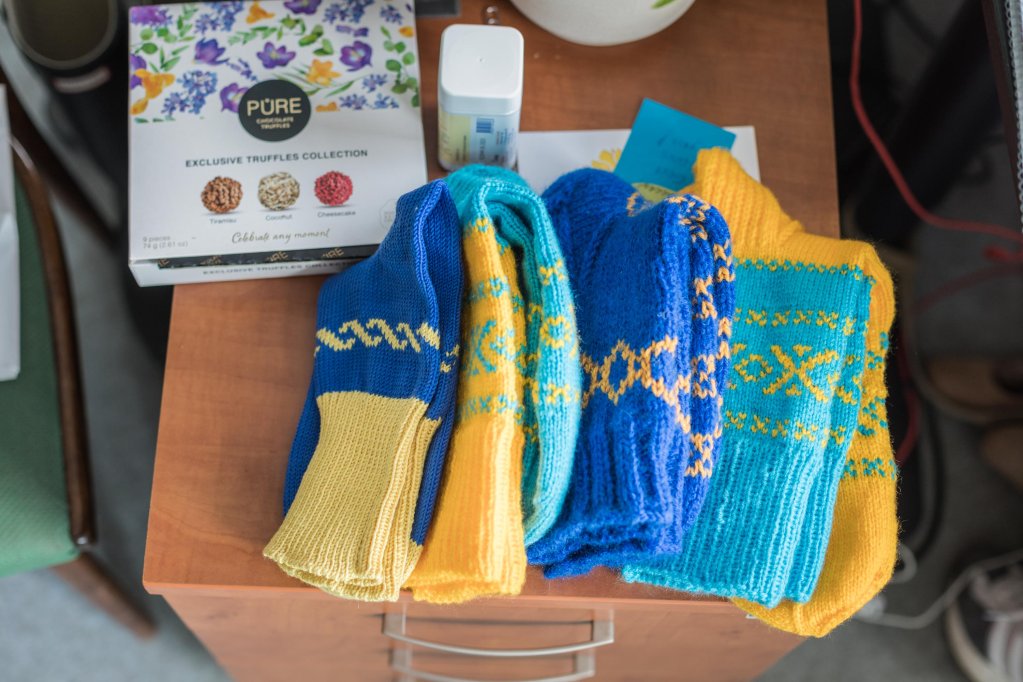 From her desk on the first floor, Irisha is coordinating requests for aid coming directly from Ukraine -- from NGOs, from military personnel and also from families back in Ukraine directly. Among the most sought-after items are night-vision cameras, sleeping bags, medicine and warm clothes.
"For some NGOs, we organize transport to Ukraine. Other NGOs pick up the items in Riga themselves. For items used by the military, we go to Lviv, where volunteers pick them up and bring them to the frontlines," she explains.
Irisha has also traveled the 1,000 kilometers back to Ukraine to deliver aid items to Kharkiv and other places in Ukraine herself several times.
Longing for freedom
In the summer, Irisha received a framed certificate from the Ukrainian embassy in Riga for helping Ukraine from abroad. It has been on her desk ever since.
"When somebody thanks you, it's very motivating. When I look at it on my desk, I understand I did something positive for Ukraine. It reminds me of how strongly I fight for Ukraine," she told InfoMigrants.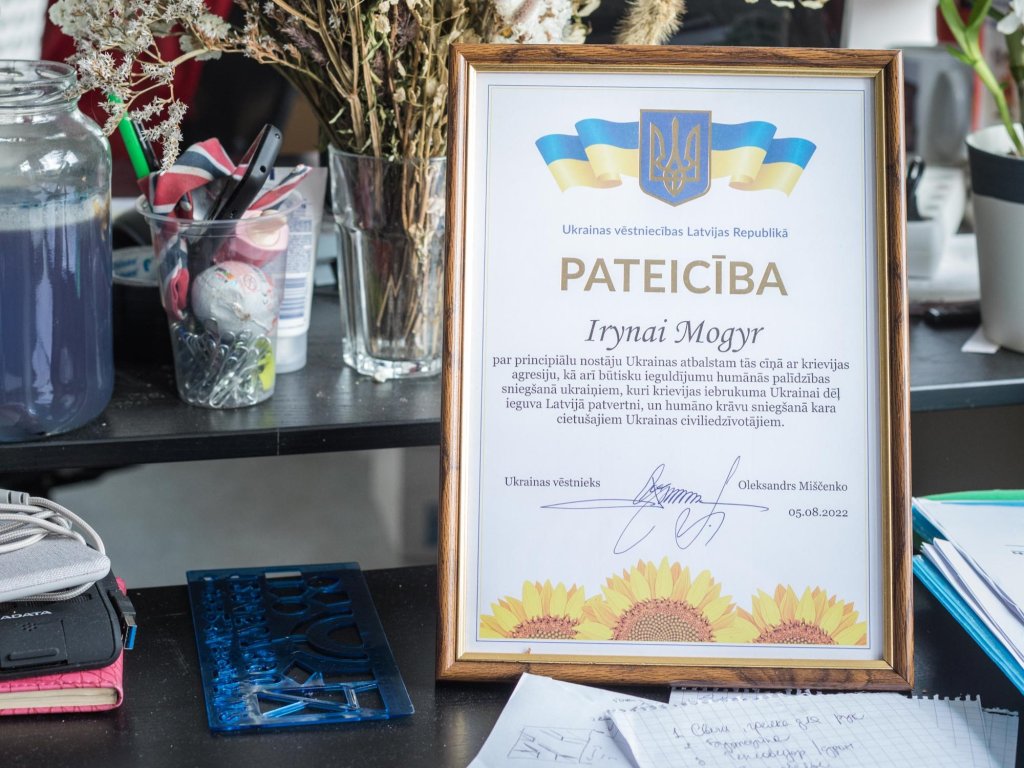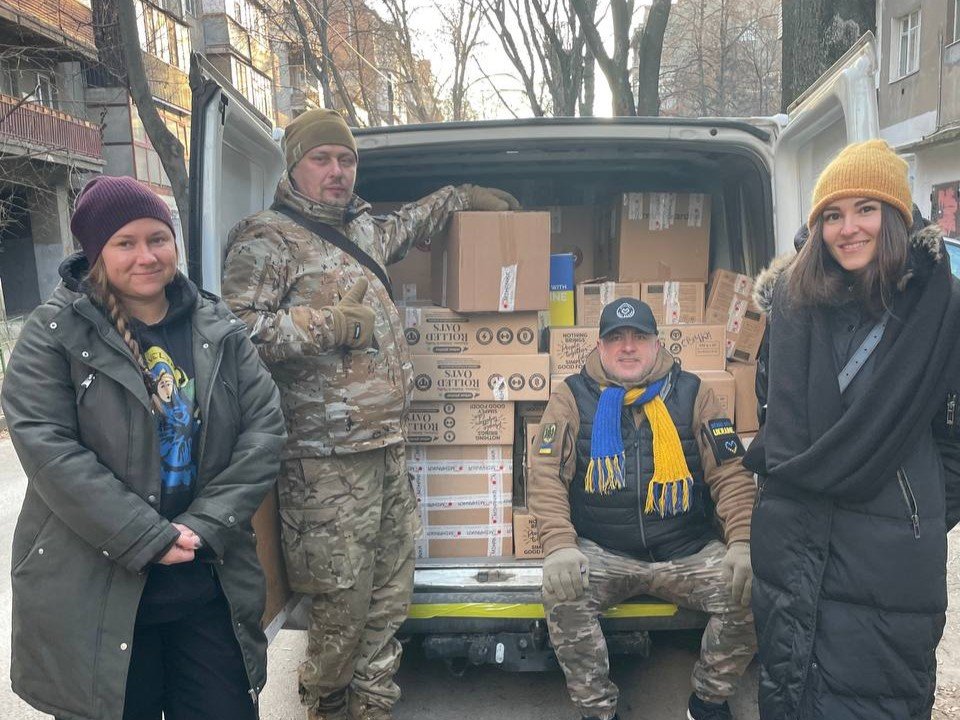 Irisha, who actually is a psychologist by education, says that what has kept her and many other Ukrainians going is a desire to retain their freedom: "It's in the blood of Ukrainians.
"We live in a democratic country. Better die in this free country than live in Russia."
Some 38,000 people fleeing Ukraine have received residence permits or long-term visas in Latvia since the beginning of the war -- although not every Ukrainian war refugee has registered there. Nor have all those who received such permits remained in Latvia.
However, the officials number of Ukrainians in the country corresponds to 2% of the population -- one of the highest per-capita numbers of Ukrainian refugees in any country.
A picture is worth more than a thousand words
In the summer, Irisha was asked to be part of a photo exhibition on Ukrainians who have sought refuge in Riga. For several months, her portrait and those of 19 other Ukrainian refugees could be seen at four different locations in the Latvian capital -- including in front of the Russian embassy. 
The exhibition, titled 'Brothers & Sisters', was mounted in Riga by 44-year-old Danish photographer Martin Thaulow with the aim of getting people to reflect on the topic of displacement.
Dozens of protesters and passers-by were seen stopping each day at the large space across the street from the Russian embassy, which has been dubbed by locals 'Square of Solidarity' as a place for pro-Ukrainian support and protests.
The magic, he says, happens when people feel touched by the beauty of the portraits and understand the hardship the refugees had to endure.
His philosophy seems to have paid out: In December, the street between the embassy and the square was even renamed to 'Ukrainian Independence street,' following months of protests and creative actions like that of Thaulow there.
Portraying people, not stories
Thaulow started portraying the fate of refugees using his line of work already in 2013.
Back then, he analyzed thousands of pictures showing refugees in the media with the aim of finding out how publications from around the world portray displaced people -- especially in the wake of the arrival of over one million refugees seeking safety in the EU in 2015.
He explains that through this journey, he discovered a tendency amid photojournalists "to shoot images from above in a stigmatizing and marginalizing way.
"A typical picture showed barbed wire and a kid with tears on its cheeks, messy hair and holes in its clothing. So with my pictures, I've since been trying to give refugees their dignity back and show them respect," he told InfoMigrants.
Among other things, they found that the visual narrative of depicting large groups of refugees resulted in dehumanization -- as well as in refugees being perceived as amounting to little more than "a crisis" for host nations, thus contributing to an overall narrative of fear.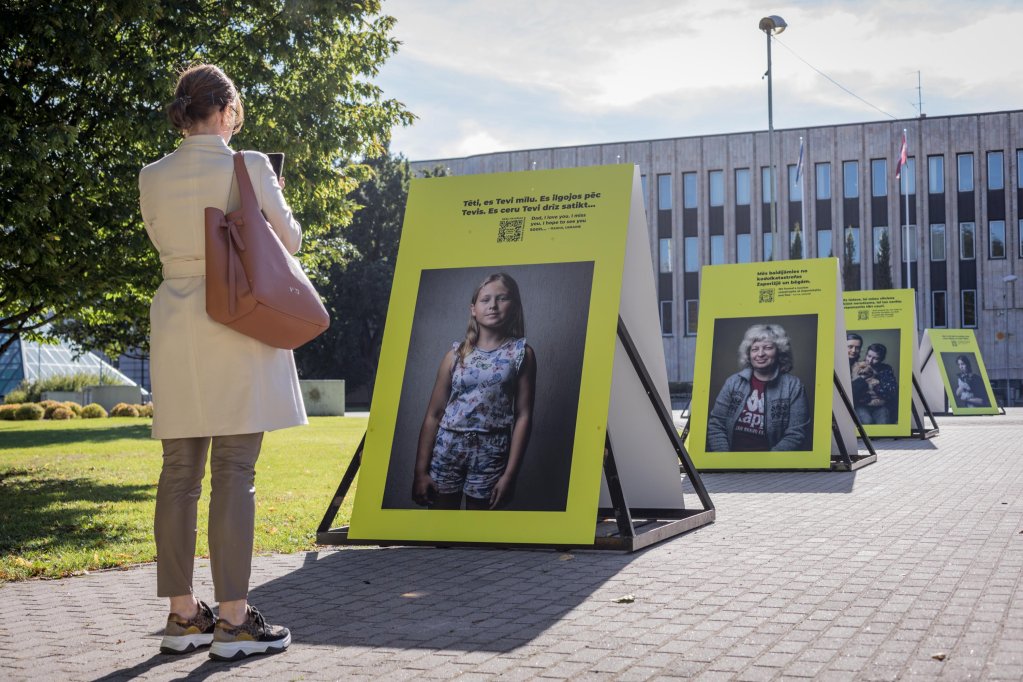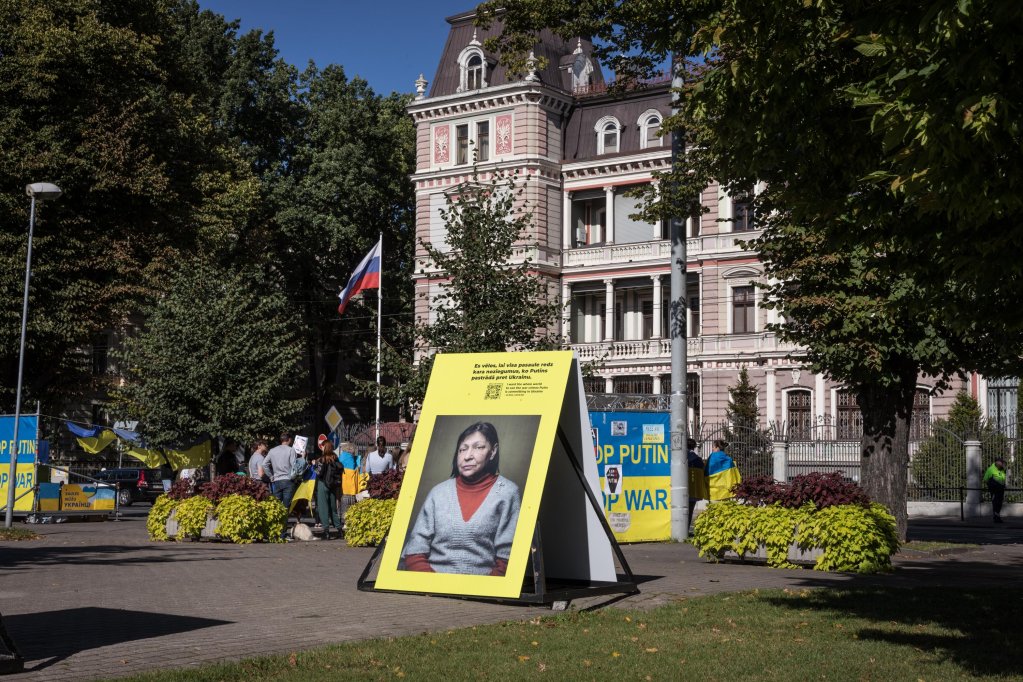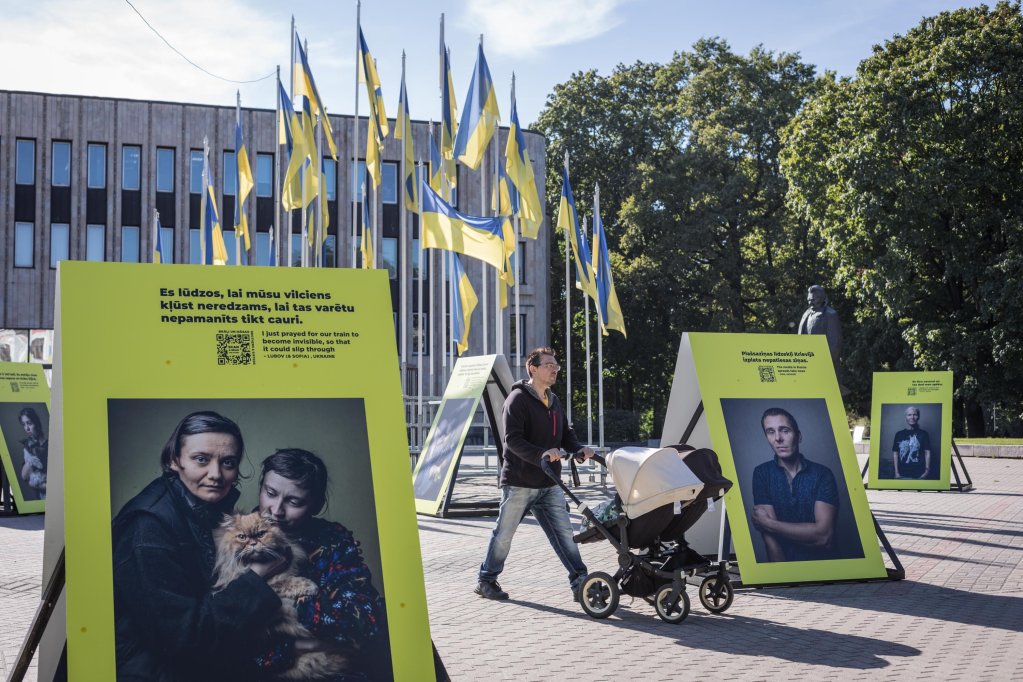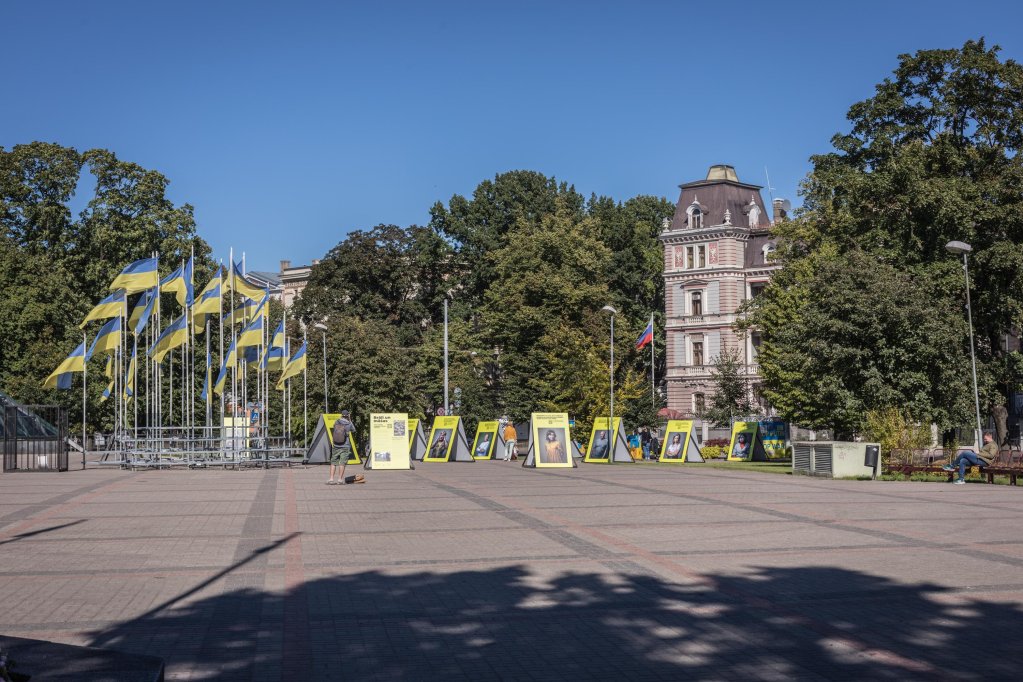 Photographing individual portraits is one method that Thaulow employs to try to counter the dehumanization of refugees and the tendency of reducing the human experience to numbers and statistics during such wars and crises.
He highlights that another way to put names and faces to stories covered widely in the media is to choose clear backgrounds and photographing his subjects on eye-level. And instead of showing refugees as a faceless mass, Thaulow says he chooses to portray them as relatable human beings with unique stories like everybody else.
This have inspired the professional photographer to set up dozens of refugee-themed installations in public spaces in Denmark and other countries in the course of the past four years.
Losing an unborn child to the cold
Just a week after Russia's invasion, Thaulow went to the Medyka border crossing between Ukraine and Poland to asses the situation on the ground. For six straight days he talked to refugees there, as more than half a million people crossed the frontier.
While taking photographs during the countless encounters he made there, he says that the story of a woman names Ivanna story particularly moved him:
"If you look closer, [you see] she's actually four months pregnant. Two days later, she lost the child due to the hardship of crossing the border and standing in the cold for 11 hours.
"It really touched me. Her story is only one of those of hundreds of thousands of people who lost dear ones. It's part of this particular horrific situation," Thaulow told InfoMigrants.
But it's far from being the only moving story he encountered on the border.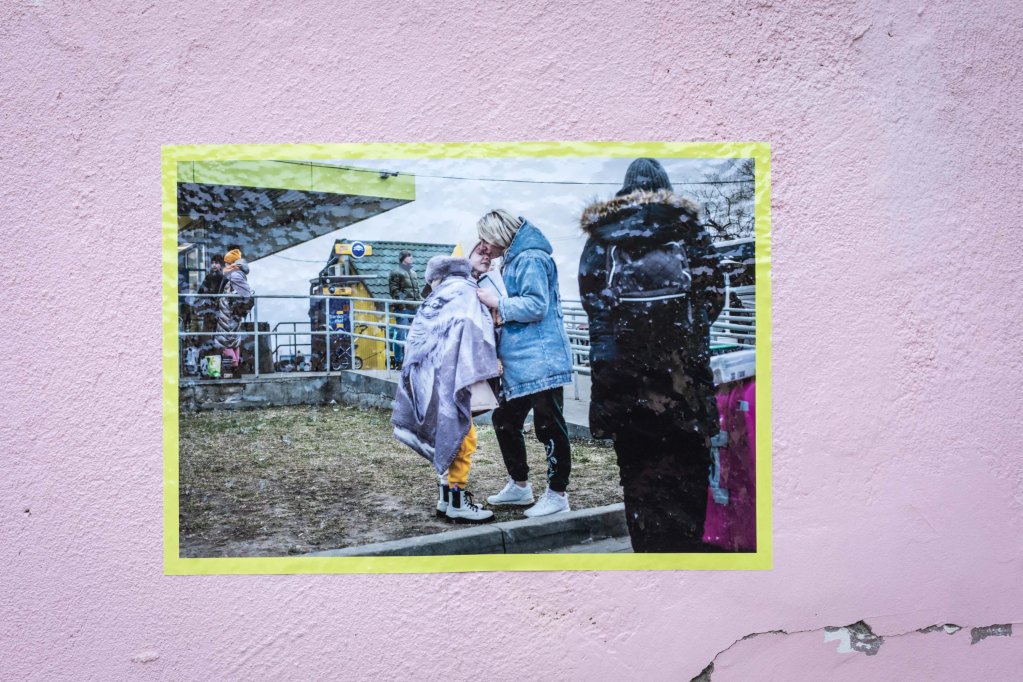 Escaping bombs as a teenager
Thirteen-year-old Iryna's story was another encounter photographer Martin Thaulow recalls fondly. Iryna's portrait was among those seen hung in different locations across Riga. Wearing a yellow, flowery dress and standing with her arms crossed behind her back, she oozes confidence against all odds.
But the young teenager was at home in Odessa the cold night the war broke out, not understanding what was going on around her.
Suddenly, she had to leave her hometown with her parents and a few other family members by car early in the morning of February 24. Although she could hear bombs exploding nearby, she says she couldn't see the war -- let alone understand it.
"I wanted to keep sleeping. I didn't think about anything -- what happened or why it happened. My parents told me: 'Sit in the car, we will go. Where, we don't know. We have friends in Bulgaria.'"
Three weeks in limbo
Even after spending a week in Moldova at a friends' apartment and then leaving from there to Bulgaria, Iryna says she was still in a state of disbelief about the whole situation.
She and her parents then traveled further south to Romania, where a friend of her father's organized a job for him in Riga, so they left again shortly thereafter.
The car trip from Romania via Serbia, Hungary, Slovakia, Poland and Lithuania took them three nights. When they finally arrived in Latvia on March 13, she felt somewhat paralyzed following three weeks of limbo, she says.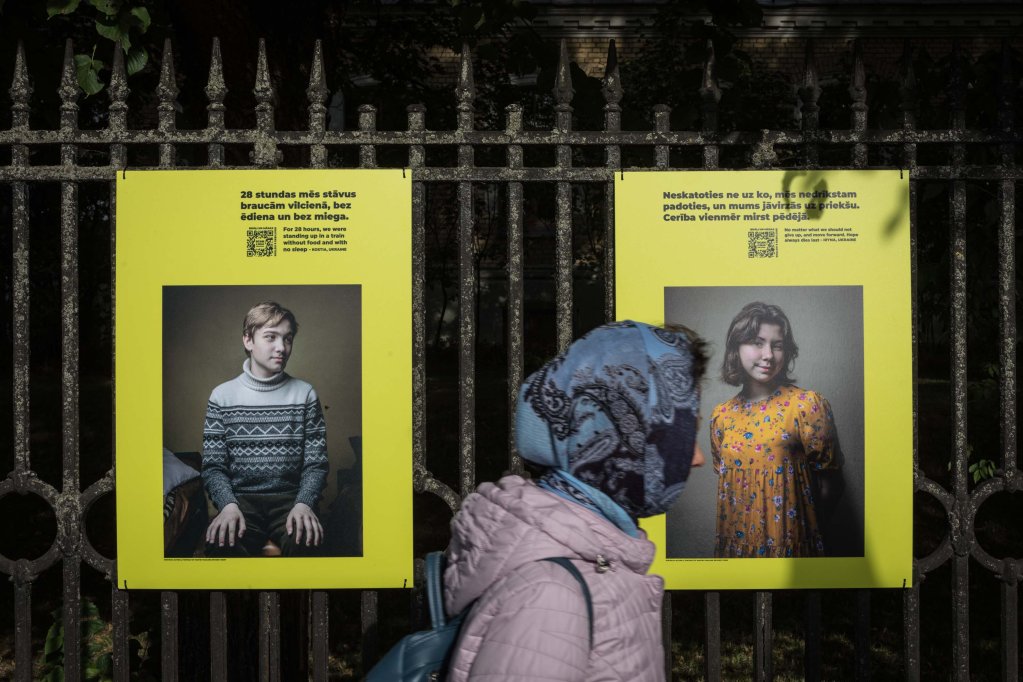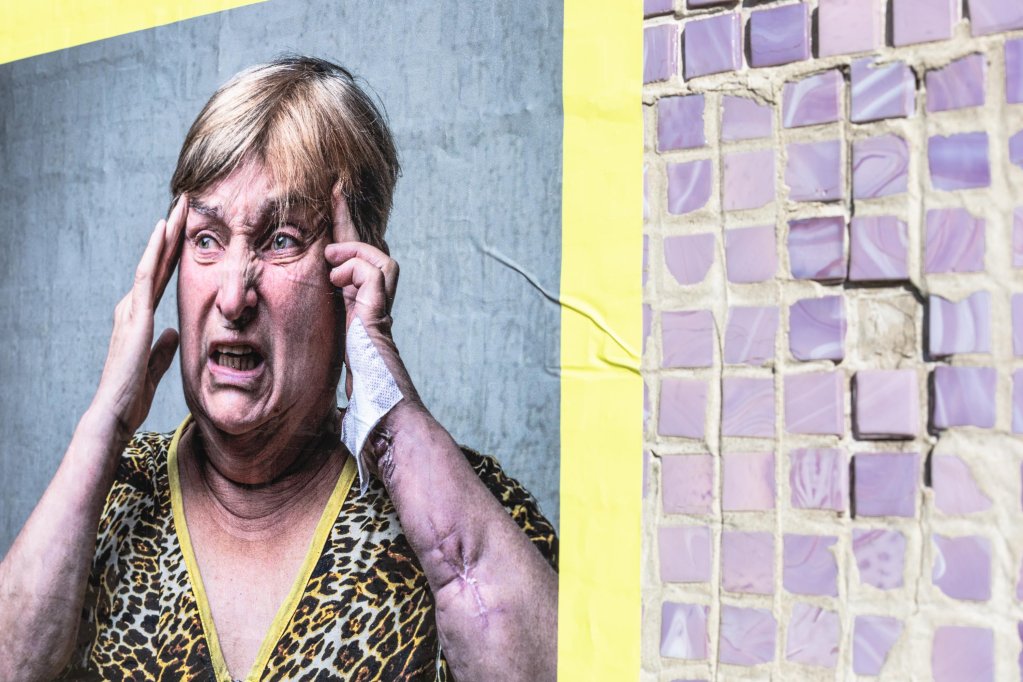 Ever since she left much of her family behind in Odessa, Iryna says she's been concerned for her grandparents' safety.
"They didn't want to leave. They're old, plus they have a house and a cat.
"One rocket charge hit an apartment next to their house. We were very scared," she told InfoMigrants.
This is partly what inspired Iryna to help other refugees arriving at the Riga central bus station for the past ten months now.
Wearing a bright orange vest, she walks around the bus bays talking to in-bound Ukrainians about how to find support in Riga and informing them about details about their onward journeys to other European countries.
Helping others who are in the same situation as she found herself in earlier in the year is serves a a major motivation to make the best of her time in Riga, she says. Although she started going to school in September, Iryna still volunteers there four to five hours each day.
But she still worries about Russia taking over Ukraine.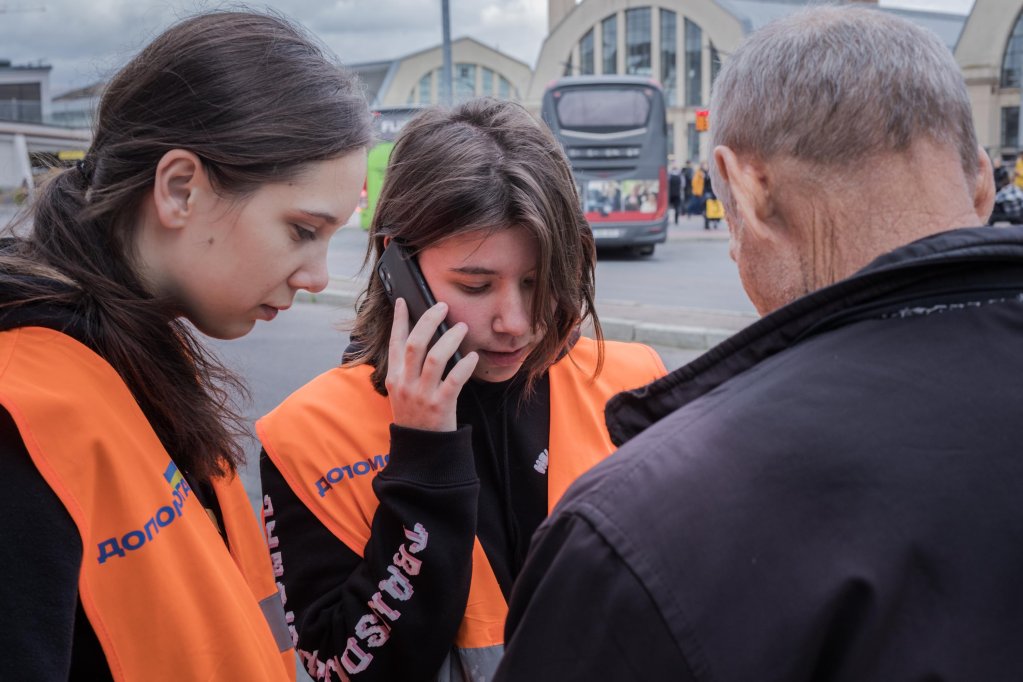 Hopes and fears
Irisha and Iryna are still in Riga hoping to get back to Ukraine soon. Once it's safe to return for good, Irisha wants to help rebuild her home country. So far, she's been back a total of three times delivering aid with her Tavi Draugi colleagues.
"We are the people who help those on the front lines. The war is still raging in Ukraine, so we need to be strong," Irisha says with a sense of defiance in her voice.
"I don't know how I can go back to a regular desk job when the war is over. I want to make myself useful and just do the best I can; I want to let everyone know we're still standing."