The number of asylum seekers in the European Union has increased significantly in 2022, according to a media report. In Berlin, meanwhile, the accommodation situation for migrants and refugees continues to be tense as the number of asylum applications keeps rising.
Nina Gregori, the head of the EU asylum agency, has said she expects the European Union to see a continued increase in the number of asylum applications in 2023.
"It is pretty clear that the rising application numbers will continue in the foreseeable future," the director of the European Union Agency for Asylum (EUAA) said in an interview with Germany's Funke media group.
Instability and threats to human security, which "are not temporary," were features of today's world, she said. Geopolitical developments in the last two years had a direct impact on the need for international protection, leading to increased displacement to EU countries, according to Gregori.
Nearly 790,000 asylum applications were filed in the EU in the first 10 months of the year, she said -- an increase of 54% compared to the same period last year. This remained below the highs of 2015 and 2016, she noted. According to the EUAA, most asylum applicants came from Syria, Afghanistan and Turkey.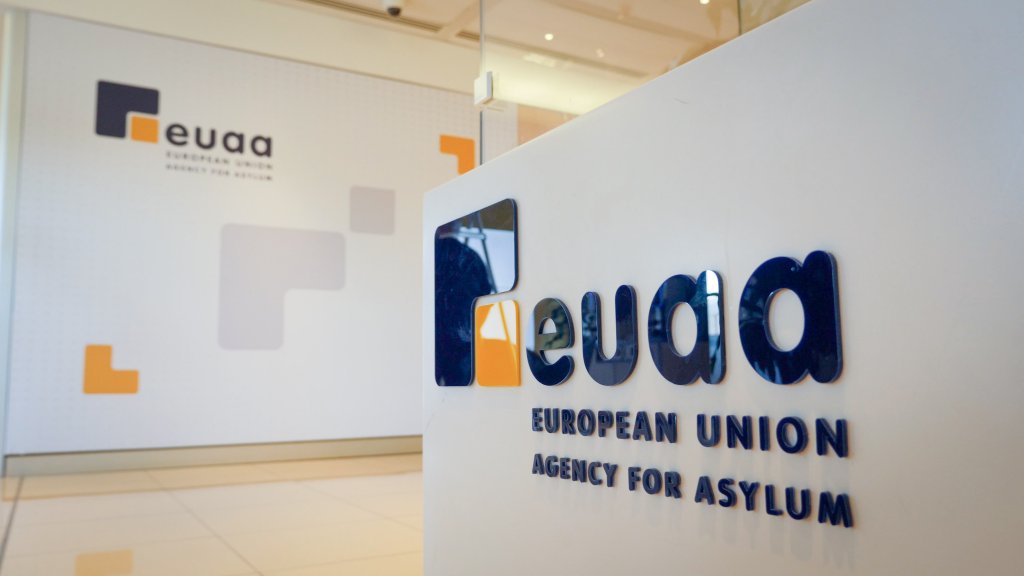 Over 4.7 million people have received temporary protection since the Russian invasion of Ukraine began, according to Gregori. The activation of these temporary rules had prevented the collapse of Europe's national asylum systems, she said.
However, Gregori called for progress on planned EU asylum and migration reforms as the millions of registrations had put European reception systems "under considerable pressure." She said she welcomed a declaration at EU level that structural solutions would be found before the 2024 EU elections.
Read more: Europe struggles to assist largest number of asylum seekers in six years
Berlin mayor expects large number of arrivals in 2023
The accommodation situation for migrants and refugees in Berlin, meanwhile, remains a "major challenge" for the city, Berlin's governing mayor Franziska Giffey told the dpa press agency.
She expects many new migrants and refugees to arrive in Germany's capital in the coming year as well. Among other things, she said, the city is examining whether the vacant ICC congress center could be used for accommodation and care purposes.
Adding more temporary emergency shelters to accommodate people quickly like those being built at former Berlin airports, for example, was also a possibility, Giffey said. "But of course that is not ideal and cannot be a permanent solution."
Last week, a local publication reported that an additional space for 3,000 people will be created in the coming weeks at Berlin's former Tegel airport. Another temporary emergency shelter was opened on December 22 for up to 840 people at Tempelhof, another former Berlin airport.
Giffey said the city was also preparing modular housing, but construction will take a year.
Katja Kipping, Berlin's senator for integration, labor and social affairs, said last week there are no plans to use school sports halls to accommodate migrants and refugees. But discussions about making use of hotels which are currently closed are underway, according to Kipping. "We already have some hotels and hostels now where you can go in with 50 to 100 refugees."
Berlin currently has around 30,000 places in reception and shared facilities for refugees -- more than ever before.
Also read: Plans to build new asylum processing center at Berlin airport draw ire
Increase in asylum applications
According to Giffey, an average of 230 people fleeing Ukraine have arrived in Berlin per day of late, an uptick compared to previous weeks. In addition, around 100 asylum seekers are registered in Berlin each day. Not all of them would stay in Berlin, Giffey said, but many would need initial care.
Last year, 7,762 asylum applications were registered in Berlin, dpa reported citing Berlin's State Office for Refugee Affairs (LAF) figures. In the first eleven months of 2022, there were 12,362, with a further 918 arriving in Berlin via special reception programs. This means that the number of refugees in 2022 is higher than in 2015/2016, when more than one million mostly Syrian asylum seekers arrived in Germany.
Also read: Private security staff at Berlin refugee center accused of 'criminal exploitation'
Churches call for more resettlement spots
On Tuesday (December 27), the general secretary of the Churches' Commission for Migrants in Europe (CCME), Torsten Moritz, called for the voluntary acceptance of more refugees in need of protection in the EU.
Resettlement could reduce the risk of people dying on dangerous escape routes or falling into the hands of smugglers and traffickers, Moritz told the epd news agency. "It also has advantages for the receiving countries, because they know who is coming and can plan," Moritz said.
In mid-December, the European Parliament and the governments of the EU member states agreed on a program for the resettlement of refugees, which has been under negotiation for six years. However, epd reported that it is a voluntary program for member states with no fixed quota. Moreover, it still needs to be formally approved by the EU Council and Parliament, and it's questionable if and when that will happen, according to epd.
The scheme is part of a large-scale EU asylum reform, the Pact on Migration and Asylum, which was put forward in September 2020. According to the UN refugee agency, more than two million refugees will need a place in a resettlement program in 2023. In 2022, the need was still 1.47 million spots. Resettlement is considered a safe and legal alternative to irregular journeys.
Also read: Switzerland freezes admission of resettlement refugees
With dpa, epd