The Turkish coast guard says it has rescued 81 migrants who had tried to reach Greece via the Aegean Sea in rubber dinghies. They accused Greek officials of pushing the migrants back into Turkish waters illegally.
The Turkish coast guard said on Tuesday (December 27) that they rescued two groups of migrants trying to cross the Aegean Sea to EU member state Greece in inflatable dinghies.
A group of 49 people was reportedly rescued off the coast of Dikili, a coastal town around 25 kilometers east of the Greek island of Lesbos, according to news agency dpa. Another group of 32 people was reportedly discovered off Ayvacik, located around ten kilometers north of Lesbos.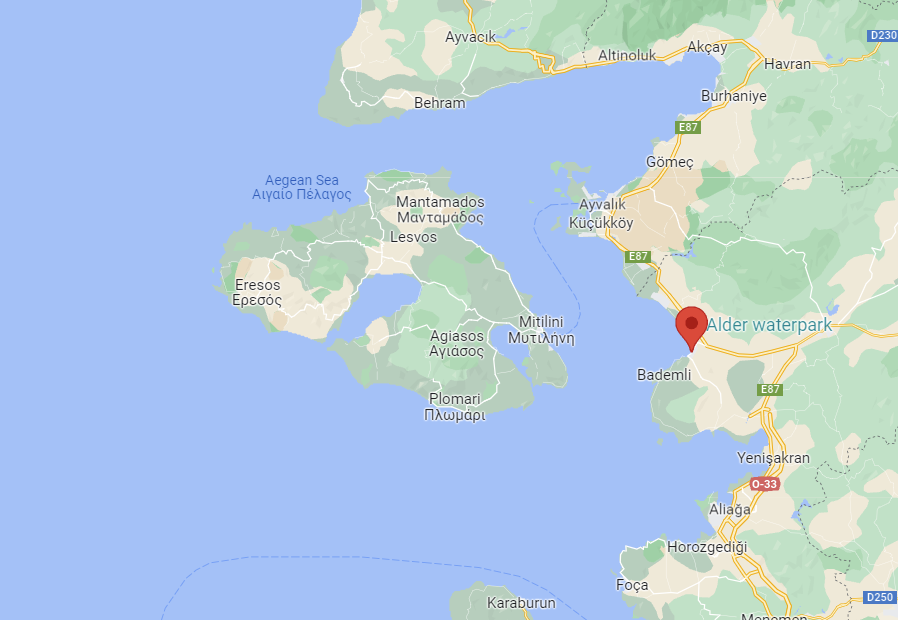 Both rescue operations were conducted on Monday, dpa reported. The nationalities of the migrants were not known at time of publication.
Following the rescue operations, the Turkish coast guard once more accused Greek officials of carrying out a pushback -- they said the boat carrying 32 migrants had been illegally pushed back into Turkish waters.
Pushbacks accusations against Greece
This is the second pushback accusation against Greek officials in the Aegean within less than a week. Last Thursday (December 22), the Turkish coast guard said it rescued 43 migrants from distress at sea and recovered the dead bodies of two women, according to dpa. One of them was reportedly pregnant.
The surviving migrants reported that Greece's coast guard had pushed them back towards Turkey on Wednesday morning (December 21) after they reached Greek waters, dpa reported. In the process, the boat reportedly filled with water. The migrants' statements could not be independently verified.
Also read: Greek coast guard shot at 'smuggler's' boat in eastern Aegean
Migrants, refugees trying to reach EU via Aegean
Greece and Turkey share a land border, and they both border the Aegean Sea. Several Greek islands are in close proximity to the Turkish coast.
Turkey hosts the largest refugee population worldwide, with about four million refugees and asylum seekers. Because of this, there is a large number of migrants and refugees attempting to reach EU country Greece from Turkey -- mostly people who want to travel even further west, to countries like Germany or the UK. This has repeatedly led to tensions between the two countries.
Turkey has often accused Greece of illegally pushing back migrants towards Turkey -- accusations that have been largely backed up by investigative media reports and international rights organizations, including UN refugee agency UNHCR.
Mutual recriminations
However, Turkish authorities have similarly been accused of mistreating migrants and refugees -- this includes accusations of illegally expelling Afghan citizens and refugees from Syria.
Greece has also accused Turkey of not living up to the EU-Turkey agreement signed in 2016. Under the deal, Turkey receives EU funds earmarked for refugee hosting expenses; in turn, Turkey is supposed to close its borders to those trying to enter the EU irregularly. Greece however says that Turkish officials are not doing enough to stop the departures of migrants.
With dpa