After escaping the Taliban in August 2021, a group of Afghans spent over one year in Kosovo and three other countries, living with great uncertainty before the small Baltic country of Latvia accepted them. InfoMigrants spoke to one of the Afghan refugees who made it to the Latvian capital Riga.
When the evacuations out of Kabul started on August 14, Obaidullah was working inside Hamid Karzai International Airport airport, where he had spent the previous six months.
At the time, he wasn't allowed to leave the airport premises because of the COVID-19 pandemic situation, not even at night -- although his house and his family were less than two kilometers away.
Only half of his family ultimately made it to the airport; his second wife, several children and his old mother were forced to stay behind.
"I don't have words to describe it," Obaidullah told InfoMigrants during an interview in Latvia. "Leaving my family and my country behind was very difficult."
He stresses that while everybody who managed to get out of the country was glad to have chosen that path, many remained extremely concerned about the family members who were left behind.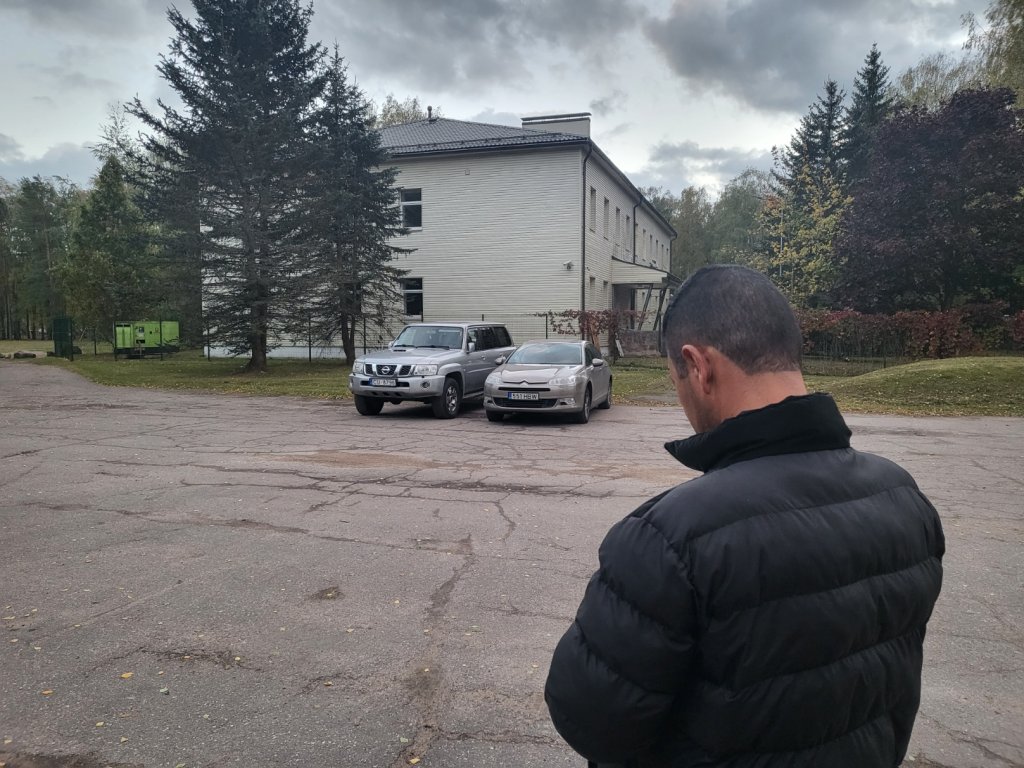 Obaidullah worked with NATO partner company Ecolog for 18 years in the country's fourth-largest city Mazar-i-Sharif, in addition to other sites across Afghanistan.
On August 26, 11 days after the Islamist Taliban regained control of Afghanistan, he was evacuated on a C-17 US transport aircraft to Kuwait on the Persian Gulf.
Some 124,000 other Afghan civilians were also evacuated from Kabul in the US-led airlift, which lasted 15 days in total.
After one day in Kuwait, he says, they were flown to US air force base Ramstein in Germany, where they spent three nights sleeping in hangars with hundreds of other evacuees.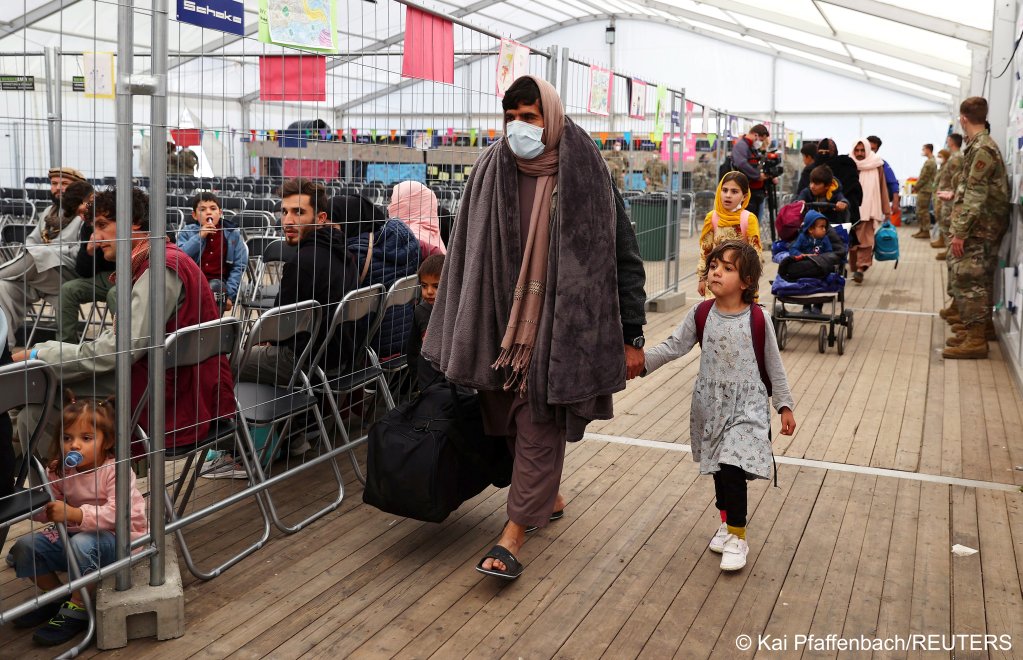 After a few days, he and other Afghan nationals were told their next destination would be Kosovo, a small country he had never even heard of.
"One technician I knew from the airports back in Afghanistan told me: 'You come with me, I'm leaving.' No waiting, there's too many people.
"I knew nothing about Kosovo. I went to the terminal, where NATO people told me to go to Kosovo," Obaidullah recalls.
Also read: Afghan refugee recalls chaos and despair at Kabul airport
'It was like prison'
Originally, he said he was told that "after 10 to 15 days, your process is finished, and whichever country you choose, there you'll go."
When he arrived in Kosovo in early September, diplomats and US soldiers welcomed Obaidullah, his family and the other Afghans with open arms to newly built emergency accommodations. Obaidullah didn't know anything about Kosovo, a partially recognized state with less than two million inhabitants in Southeast Europe, which had declared independence from neighboring Serbia in 2008.
Camp Liya, constructed alongside the US Army base Camp Bondsteel, would briefly be their home, while their resettlement in the United States or a third country was allegedly being arranged.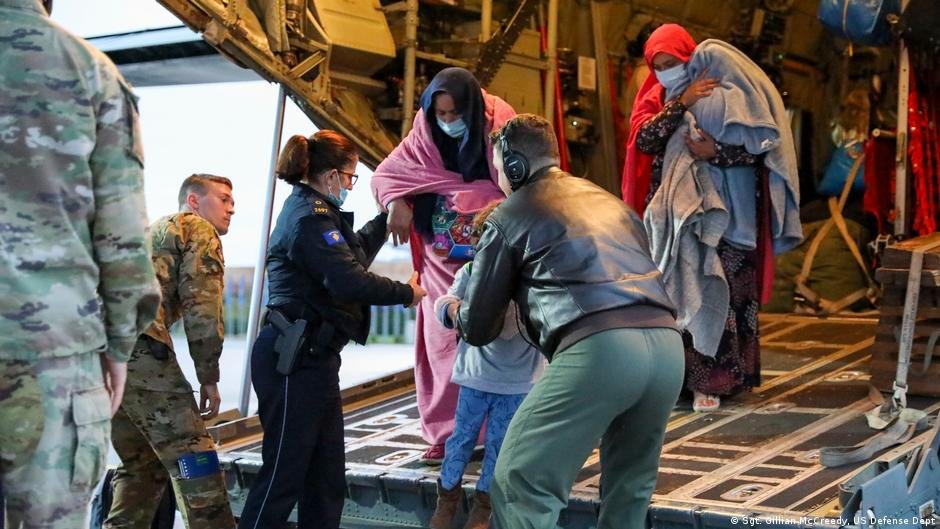 According to Obaidullah, Camp Liya was made up of a sea of tents for some 900 people, spread across a space not much bigger than a soccer field.
"We were able to walk freely inside the camp, but we were not allowed to leave except for emergency cases like sickness, in which case Kosovo police escorted us to the hospital and back to the camp," Obaidullah told InfoMigrants.
There were no issues with the tents, food, sanitation or clothes, he says. They also had "very basic and small" soccer and volleyball fields. But this was no consolation, really, he highlights:
"We were mentally suffering," Obaidullah added. "It was like prison."
Rejected visa applications
Some migrants say the information vacuum about visa requests made the situation feel even worse than prison.
"A prisoner can have access to his case, and he can ask about his case, why he is here, for how long he will be in detention," another Afghan refugee told DW back in August.
"If we ask that, they don't give us any reason why we are in this camp and for how long."
Though hundreds of Afghans did pass through Camp Liya quickly, receiving US visas or offers to live in another country, others like Obaidullah and his family were stuck there after receiving either a negative decision from US authorities or other third countries, or after receiving no decision at all.
By early summer, exasperation on the base boiled over, with evacuees staging a protest, holding up signs with slogans saying things like "women and children are suffering" and "we want justice."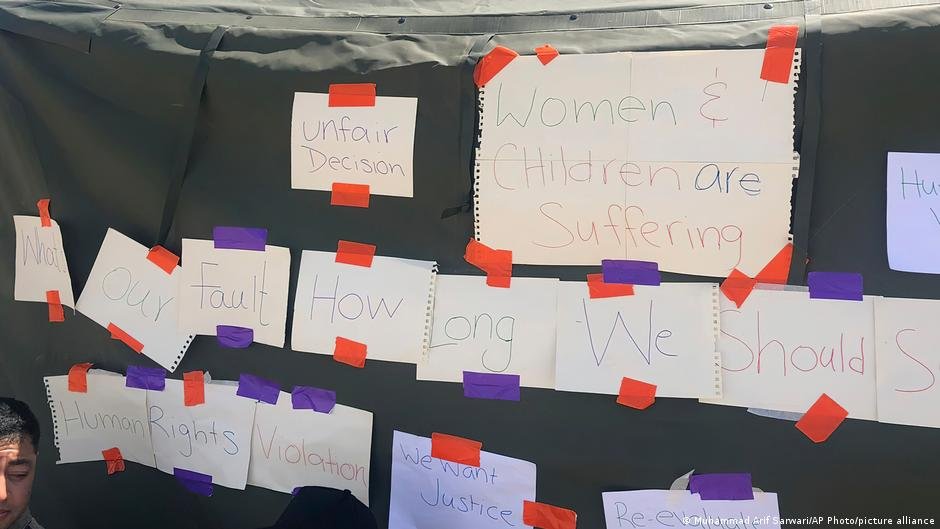 Obaidullah says he and his family were at the top of the UK list, and received an offer after 15 days. But then they remained on standby for seven months, he says, until they were finally told the UK rejected them after all. "It made my wife sick," he remembers.
Those whose offers were rejected had to go back to the end of the line, according to Obaidullah, only adding to the psychological pressure he already felt he and his family were under.
It wasn't until after the UK option was no longer on the table that Obaidullah received offers from five countries, including Estonia. But he declined.
"I was still hoping we would get an offer from the UK eventually," he recalls. While others were allowed to go to the UK, he kept waiting in vain.
Read more: Afghans adrift on US 'lily pad' in Kosovo
From closed tent camp to hotel on the beach
Over the course of the seven months, many Afghans received offers to go to Canada, the UK, the US, the Netherlands, Germany, Iceland and other countries.
By April, some 60 people were left in the camp.
Their offers had either been rejected, or they chose not to accept individual offers. Obaidullah was among the second-to-last group to finally leave.
At the end of April, "NATO told us our camp will be closed in the next few days, so we had to go to North Macedonia," Obaidullah said.
"There was no other option."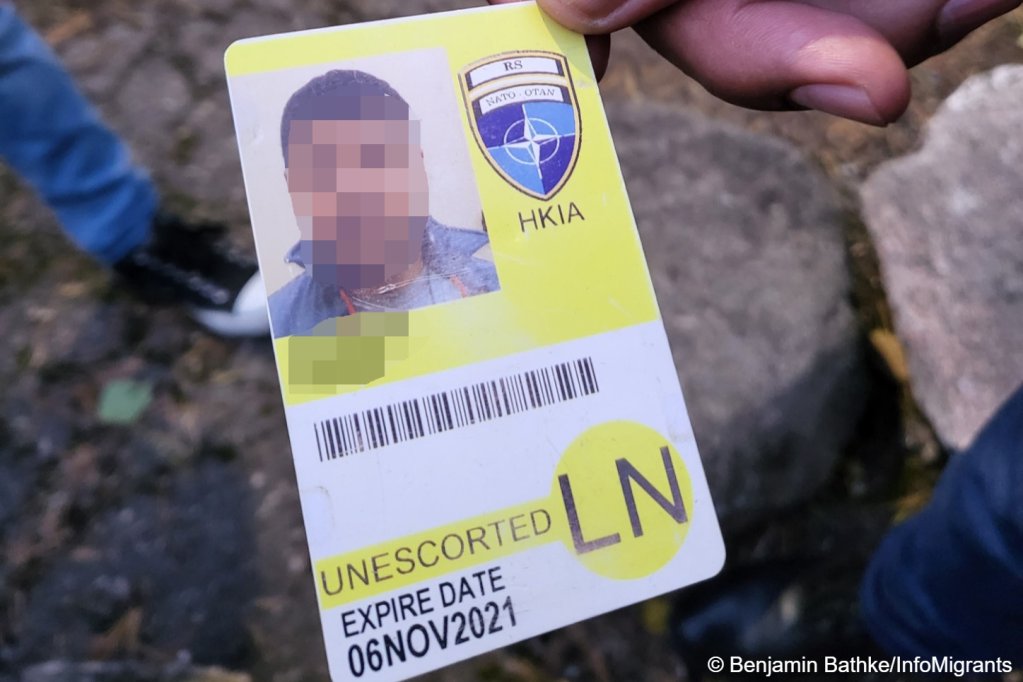 Of the more than 900 Afghans who were initially staying in Camp Liya, a few dozen were sent to neighboring North Mazedonia in late April following the disbandment of the camp. After being confined to a tent camp for seven months, they were accommodated in a three-star hotel and were able to walk around town freely.
"It was really comfortable," Obaidullah reports.
"But even though it was a convenient and a good place, I wasn't in a good mood because I had lost the UK option and a lot of opportunities. A lot of my friends went to very good countries."
Threat letters
While his children were doing better, things soon got worse when Obaidullah received news from his family in Afghanistan saying that they had received threats from the Taliban addressed to him because he had worked for NATO.
"We ask him to come to Kabul security headquarters," one of the letters reportedly read. "We have some questions for him. If he does not come, we will punish him harshly."
The first threat letter arrived at his home in Kabul while he was still in North Macedonia.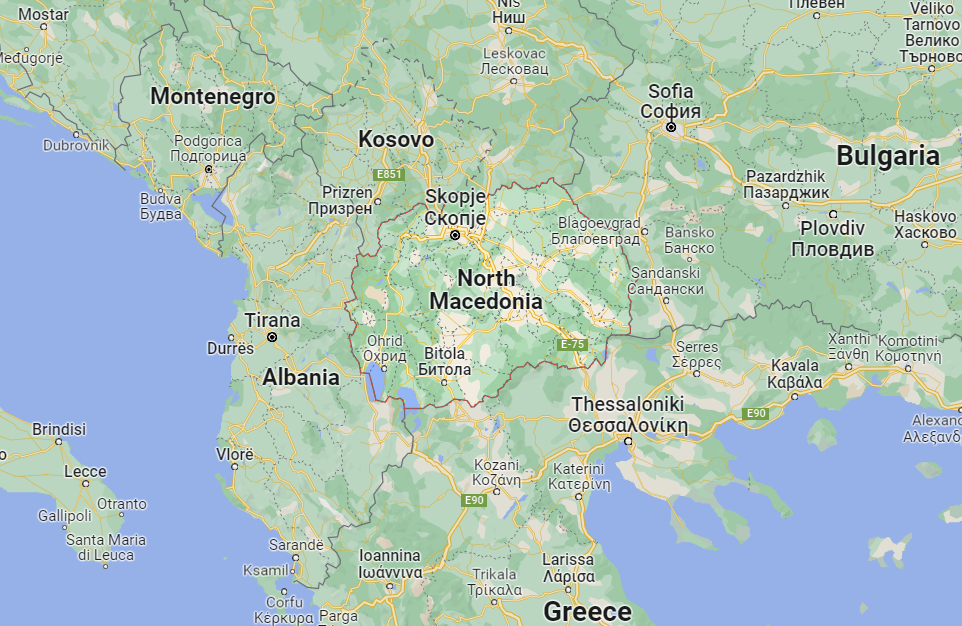 He thinks this meant that the Taliban didn't know that he had left the country.
With the exception of three families, two of whom went from North Macedonia to the US with Special Immigrant Visas (SIVs) and one who went to Greece, all Afghans in North Macedonia then received offers from Latvia.
Obaidullah knew as little about Latvia as he did originally about Kosovo.
"I hadn't even heard the name before," he said. "So I had no idea what to expect. I was unhappy," he says with a disappointed voice.
He was also grappling with worries about his children's future and how Latvian would be difficult for them to learn.
Also read: What's the status of displaced Afghans worldwide?
A future in Latvia?
Nevertheless and with all other options expired in some shape or form, Obaidullah and 30 other Afghans finally arrived in Latvia on July 27.
Upon arrival, they were taken to the accommodation center for asylum seekers in Mucenieki, a municipality of fewer than 1,000 people one hour by bus away from the capital, Riga.
Aside from Afghans, the former Soviet military base also houses Ukrainians, Belarusians, Iranians, Bangladeshis, Iraqis, Syrians as well as people from central Asian countries like Uzbekistan.
Overall, more than one hundred people are currently at the facility.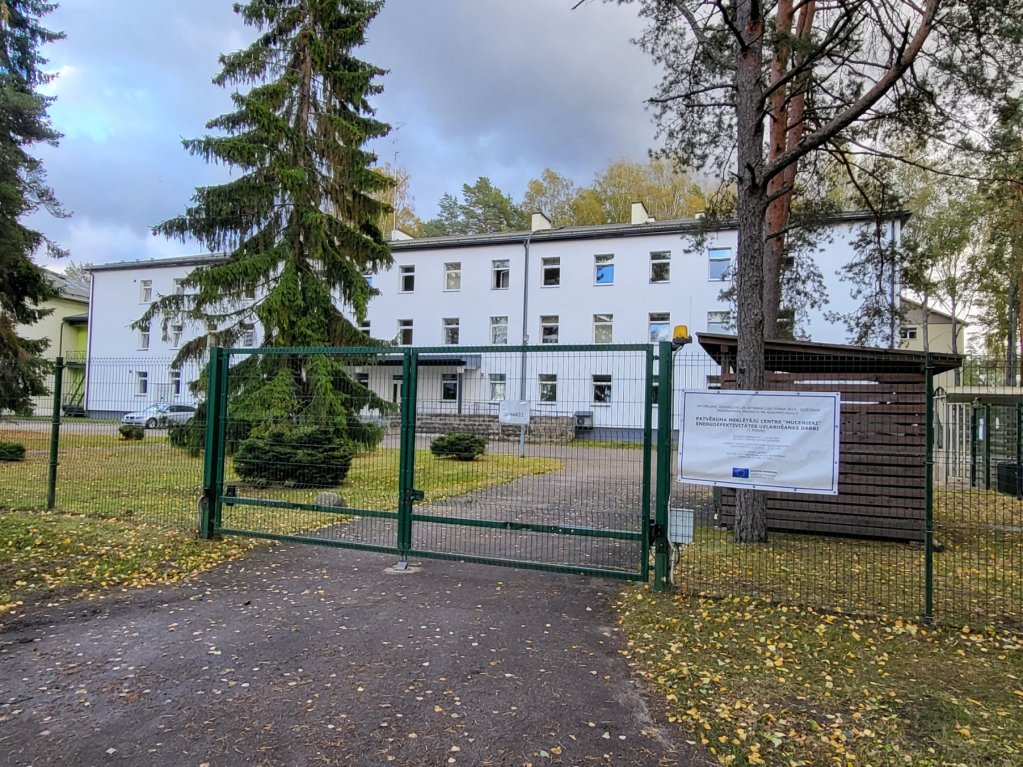 After not attending school for almost one year, Obaidullah's children joined different school classes in mid-September, and are learning the Latvian language.
Until Obaidullah, his wife and their six children received their permanent residence permits in November, which initially last for five years, the family of eight received welfare assistance of only €21 per person and week. Now, they receive €140 per month and person, he says.
Despite the worries about his other wife and children in Kabul and about his future in Latvia, he's happy that his yearlong odyssey has come to an end.
"Arriving here gave me a sense of relief. For the past year, I was constantly on the road, being passed from one country to another. Finally, I have arrived at my final destination.
"I'm relieved and hopeful that I will find something positive here."