Across the Middle East, hundreds of people have been deciding to embark on dangerous journeys at sea to seek better opportunities. Some are trying to escape the Syrian war, others from economic hardship in Lebanon, and some want to overcome the legacy of decades of conflict between Israelis and Palestinians – only to meet their death.
Among those who have been driven into the despair of committing to dangerous migrant journeys from the Middle East are increasingly young people living in the Gaza Strip. The Palestinian exclave on the Mediterranean Sea measures merely 365 square kilometers but houses well over two million people. 
Younis al-Shaer was one of the youths who left Gaza, hoping to find a better life in Europe in the long-run. The 21-year-old was one of scores of Palestinians last year who agreed to risk his life to make it across the Mediterranean Sea after crossing several land border first.
But his dreams are now buried at sea: Younis drowned alongside seven other Gazans trying to reach Europe. Their bodies were returned home last month.
According to the United Nations refugee agency (UNHCR), more than 2,000 people were recorded as dead or missing in the Mediterranean last year alone.
As economic hardship across the Middle East continues to grow, many fear this trend might continue well into the new year and beyond.
Also read: Serious funding gap for Palestinian refugee schools
Living in fear each day
Younis' mother told the Agence France-Presse (AFP) news agency that his death had hit her like an "earthquake."
From their family home in Rafah, southern Gaza, Samira al-Shaer said that she and her family knew about "the dangers of emigrating". But she explains "at some point I gave up because of his insistence on leaving".
She knew that other relatives had previously made the journey successfully, but says she felt more than uneasy about Younis' decision nevertheless:
"Every day I waited for news of his death," she told AFP before kissing a photo of her late son.
Also read: 'I saw my children die': Shipwreck survivor tells his story
Long journeys without guarantees
As many as two-thirds of the population of the Gaza Strip are deemed to be living in poverty, according to figures provided by the Palestinian Central Bureau of Statistics.
The small territory has been under an Israeli blockade since the militant group Hamas came to power there in 2007. This means that its residents cannot leave Gaza by land, air or sea crossing Israeli territory, as Hamas has been designated a terrorist entity by the United States, the European Union and Israel.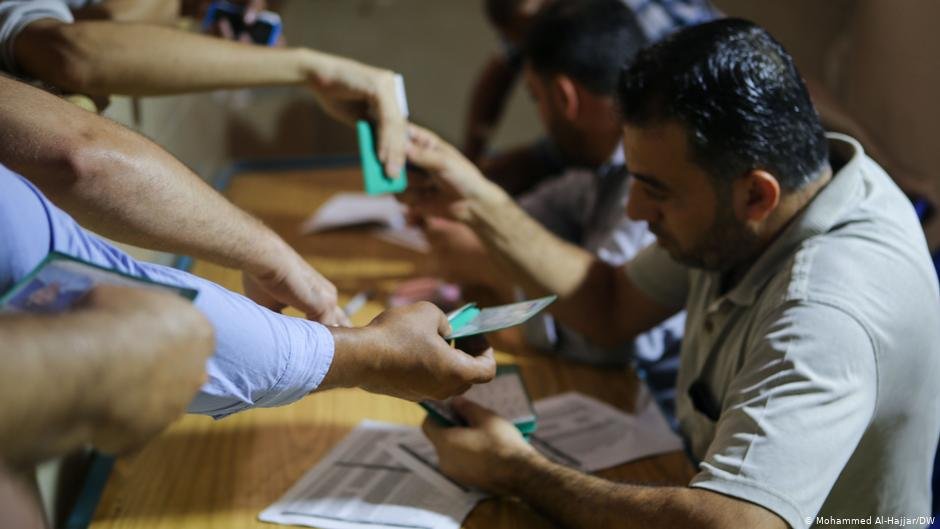 According to Masarat, a research institute based in Gaza, around 36,000 people have left Gaza in the past five years attempting to emigrate, but there are no official statistics on the number of people who have fled the small territory in recent years using irregular means.
Those who do wish to leave will have to make their way south to neighboring Egypt and cross the Sinai peninsula first, traveling roughly 1,000 kilometers along the Egyptian coast to enter Libya.
From there, they seek contact with smugglers to attempt the perilous crossing into Europe, usually traveling alongside other migrants fleeing poverty and violence in the Middle East and Africa.
Many, however, never manage to reach land on the other side.
Also read: Two migrants dead and more than 200 rescued in shipwreck off Lebanese coast
A thin line between hope and despair
The number of people reaching Europe by the Mediterranean Sea has consistently been on the rise over the past three years, according to UNHCR data. Close to 150,000 people made their way into the EU this way in 2022 alone.
Samira al-Shaer says that young people like her son are increasingly being "pushed to leave" from home by overall the "lack of work and the poverty."
"He said to me: 'Don't worry, God willing, we will get there,'" she recalls her son as saying, adding that he had hoped to make his way to Belgium eventually.
Shaer had studied accountancy for two years before deciding to leave the Palestinian enclave, taking the route via Egypt and onwards through Libya.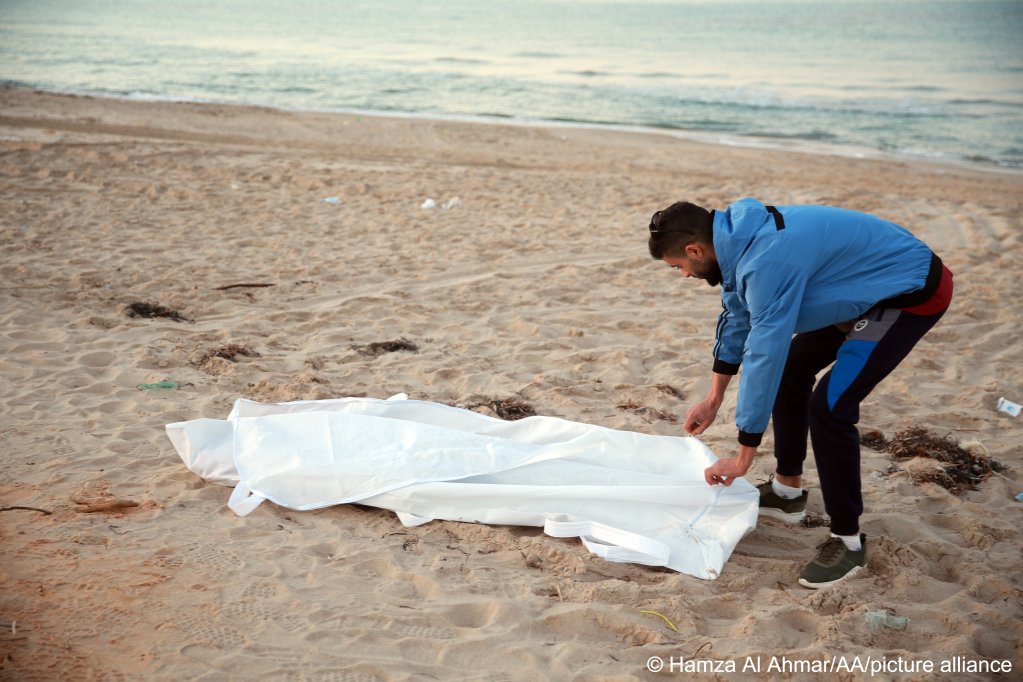 Also read: Palestinian couple in Sweden: 'History is repeating itself'
A future buried at sea
However, the plan apparently soon began to unravel, as his brother Mohammed al-Shaer told AFP: Upon reaching Libya, the group of migrants had their money and belongings stolen. His 34-year-old brother says that they then were forced to sleep in places "unfit even for animals".
The group were detained and held for ransom by a trafficking gangs; the gang forced Younis' family to pay $1,500 for his release.
After all these setbacks and more, the group of migrants eventually did manage to board a rubber dinghy departing from Libya to Europe some time in October. However, Younis and the seven other Gazans traveling with him never made it across. Their bodies were later recovered from the Tunisian coast, west of Libya.
"They found his passport wrapped in nylon among corpses washed up by the sea on the coast," Mohammed al-Shaer told AFP.
"Younis only wanted to ensure his future. He dreamed of being himself, of owning a house and a motorbike, and of opening a business from which he could live."
Also read: A look at the world's largest refugee camps
with AFP