The new decree introduced by Italy's new far-right government is excepted to significantly limit rescue capacities at sea, making the central Mediterranean migration route even more dangerous. InfoMigrants spoke to three NGOs to understand the impact of these new measures on their work.
Non-governmental organizations (NGOs) carrying out search and rescue (SAR) operations have been a constant presence in the Mediterranean since 2014, seeking to fill the gap left by the lack of state-organized SAR operations.
However, several EU countries are increasingly implementing stricter migration policies, essentially criminalizing NGOs carrying out SAR activities.
A new law decree, introduced by the Italian government at the start of the year, sets out a code of conduct for rescue ships seeking to disembark in Italy, which further limit NGOs' search and rescue (SAR) capacities to respond to boats in distress. NGOs warn that the move will make the central Mediterranean, one of the world's deadliest migration routes, even more dangerous. 
A spokesperson Doctors Without Borders (MSF), tells InfoMigrants that NGOs are concerned about the deadly consequences of these new measures: "What we fear is that the new decree will, same as any other measure aimed at restricting life-saving work, not make rescue operations at sea more effective or the crossing any safer but on the contrary will lead to more deaths."
Also read: Italy's new NGO decree: 'The fewer days we're allowed at sea, the more people can die'
New measures reduce rescue capacity 
Speaking to InfoMigrants Mirka Schaefer, advocacy officer for the Berlin based NGO SOS Humanity, outlines the impact of the new measures.
Private rescue ships will now be forced to leave the area of operation immediately after a rescue has been carried out – even if other boats are in distress at sea, she warns. NGOs risk fines of up to €50,000 and the seizure of their ships.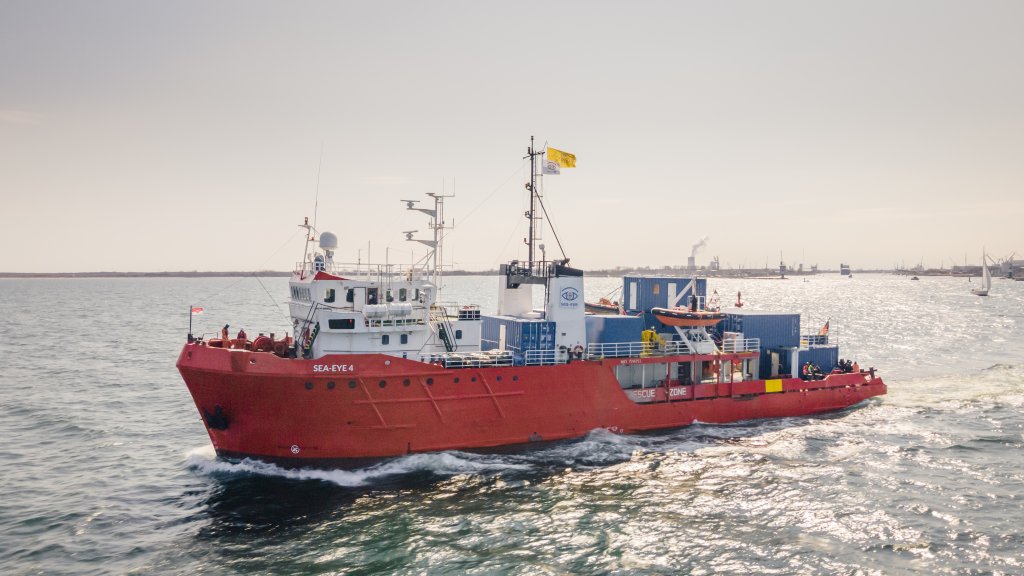 Rights groups have repeatedly accused the Italian government of deliberately obstructing rescue efforts in the Mediterranean. MSF stresses that NGOs "are already overstretched due to the absence of a state-run SAR operation and the decreased presence of rescue ships will inevitably result in more drowning tragedies."
Restricting the number of rescues a ship can carry out at a time will put captains in breach of their legal duty to render assistance to people in distress as enshrined by the UN Convention on the Law of the Sea (UNCLOS), forcing them to decide to go against international law or the new Italian code of conduct. 
Also read: Geo Barents races to save migrants despite Italy's new law
Distant ports
Schaefer tells InfoMigrants: "Recently, rescue ships have repeatedly had to sail to distant ports such as Bari, Salerno, Livorno and Ravenna, exposing already weakened survivors to avoidable risks and reducing overall rescue capacity in the Mediterranean." 
The recent practice of assigning distant ports for disembarkation, the decree will keep rescue ships away for days from the search and rescue area in the central Mediterranean where most distress cases occur.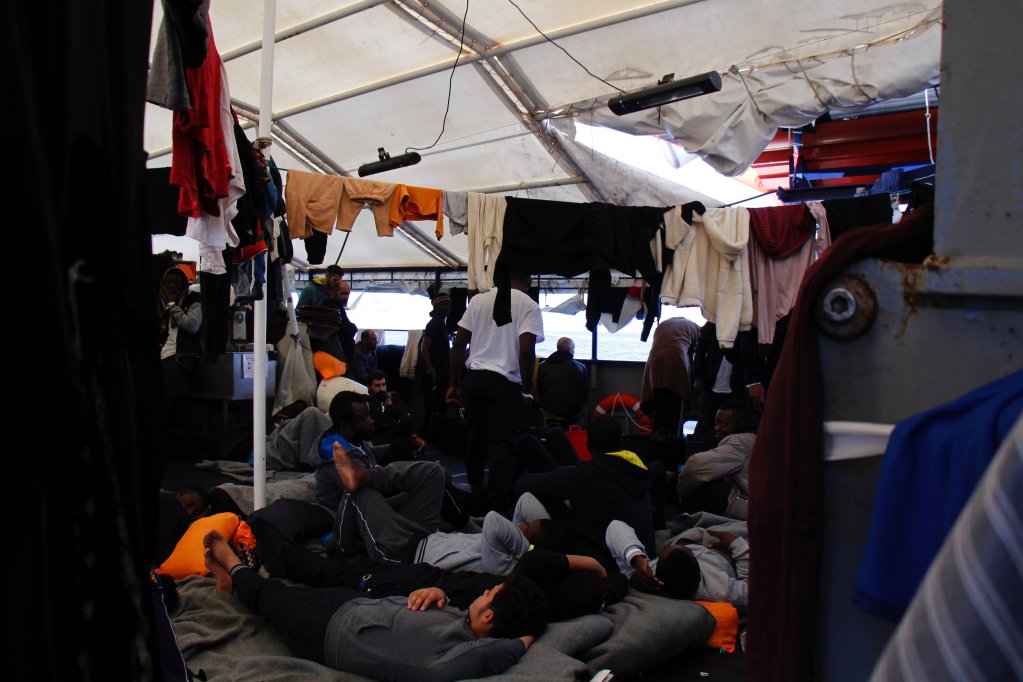 MSF points out that this can lead to huge delays in getting people to safety, which can take "up to four days of navigation from the ships' location by the time of the rescue." This can also prevent access to life saving medical care for those rescued who are now forced to remain on board for longer periods of time.
Time is of the essence during SAR operations, says MSF, therefore having to navigate longer and longer distances "will expose rescued people to more risk and is simply unacceptable". She stresses that in practice Italy's new strategy has led to "critical delays in rescues and sometimes even people drowning because help was not coordinated in a timely manner."
Speaking to InfoMigrants, Maximilian James, a spokesperson for Sea-Eye, a German NGO, describes the difficulties faced by Sea-Eye's most recent mission, where Italy assigned the ship to the port of Livorno instructing them to sail there directly, despite another distress case still being open.
"Only because we rescued (63 persons in a mission, ed. note) anyway, (a further) 45 people could be saved after six days at sea. If we had gone directly to the port of Livorno, these people would very likely be dead now. It is our duty, as is the duty of every ship, to rescue people from distress at sea," he says.
Also read: NGOs revolt against Italian government's decree restricting sea rescue missions
A boat is no place for an asylum request  
Under the new Italian rules, captains are even to become involved in the asylum process, by obliging them to collect data aboard rescue vessels from survivors regarding their intention to apply for international protection and to share this information with authorities.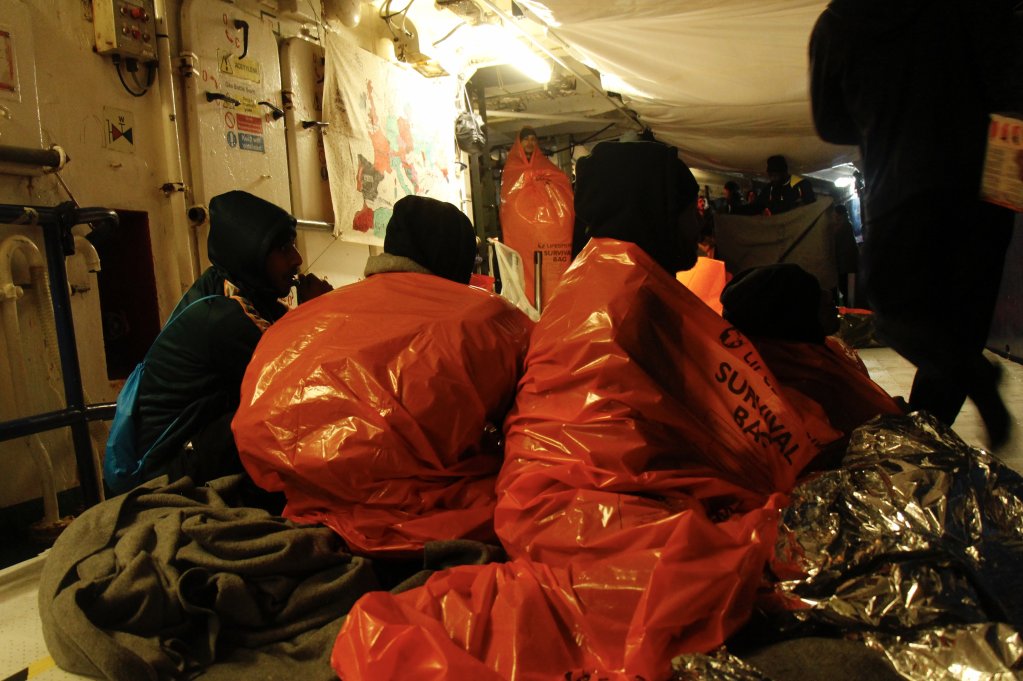 Schaefer notes that it is the duty of states to initiate the asylum process and a private vessel "is not an appropriate place for this".
MSF agrees, stating that it is the duty and the mandate of states, in this case Italy, to initiate this process. "Asylum requests should be dealt with on dry land only, after disembarkation in a safe place once immediate needs such as medical assistance are covered," she says.
These conditions were recently emphasized by the UN refugee agency (UNHCR) in their legal considerations on states responsibilities in search and rescue and access to asylum.  
International legal obligations
There is already a comprehensive legal framework in place regulating search and rescue (SAR) operations in the Mediterranean, including:
The UN Convention on the Law of the Sea (UNCLOS);
The International Convention Maritime Search and Rescue (SAR Convention);
International Convention for the Safety of Life at Sea (SOLAS or London Convention) -- which came into force in Italy in 1980; and
The EU regulation no 656/2014 of 15th May 2014.
All EU coastal states are bound by these international maritime conventions, which set out the state's duties in terms of responding to and coordinating distress cases and organizing the disembarkation of survivors in the closest safe place.
Obligations relating to SAR fall on ship masters but also on the three types of States involved, coastal states, the states responsible for a SAR area or flag states e.g. Germany in relation to the German NGO Sea-Eye which flies the German flag on its ship.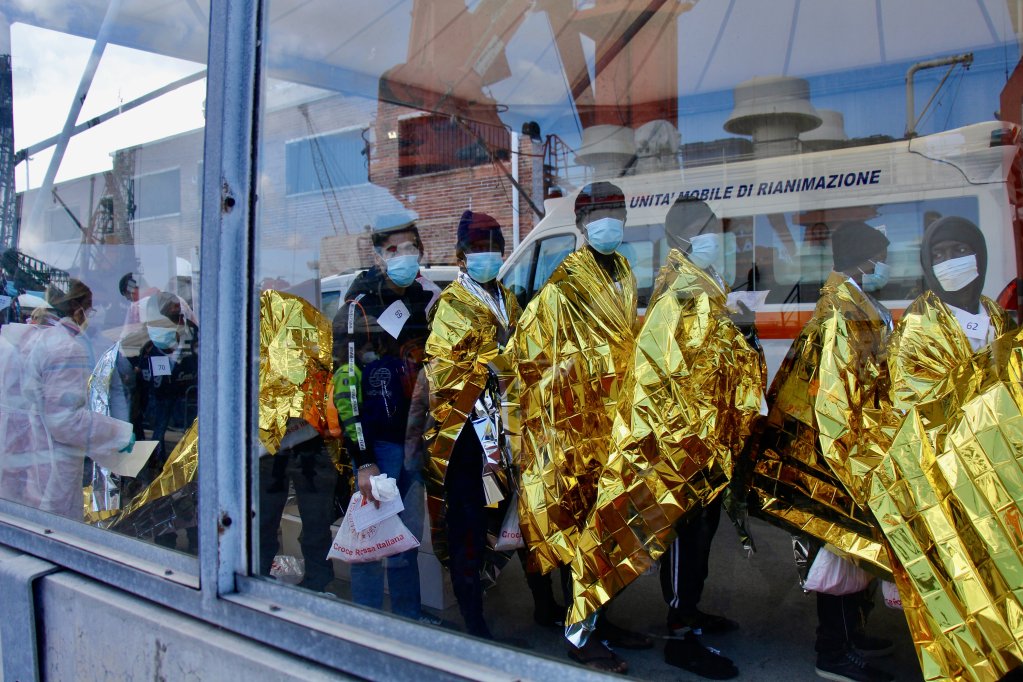 The Italian government's decision to introduce yet another set of rules, which exclusively target civilian SAR vessels, hinder rescue ships from effectively carrying out their obligations under international maritime, human rights and European law. 
International legal instruments require their signatories to enshrine these laws into their national law, yet MSF points out, states including Italy and Malta have violated these principles again and again over the past years. 
The new Italian rules could also create legal issues between EU states "The new code of conduct massively interferes with the rights of the flag state Germany, European law and international and regional human rights guarantees" says James. Adding that "Sea-Eye will not follow any illegal code of conduct or any other official directive that violates international law or the laws of our flag state". 
Also read: EU refugee strait could worsen in 2023 without policy change
From bad to worse  
James notes, the new strategy of the Italian government still pursues the "same old objectives" i.e. to hinder rescue organizations from assisting people in distress. He points out that even before the new code of conduct the cooperation was "not really constructive" from the Italian side in the first place. 
There was also the Italian code of conduct of 2017 and the more recent decree of November 2022, says Schaefer, as well as referring to the "illegal" efforts of authorities to prevent survivors on the rescue ships Humanity 1 and Geo Barents from disembarking in Sicily.
MSF agrees that this is not a new phenomenon, stating that NGOs have faced "massive obstruction" to their life-saving work again and again over the past few years. She describes the new rules as just the "latest shameful attempt to stop arrivals at European shores".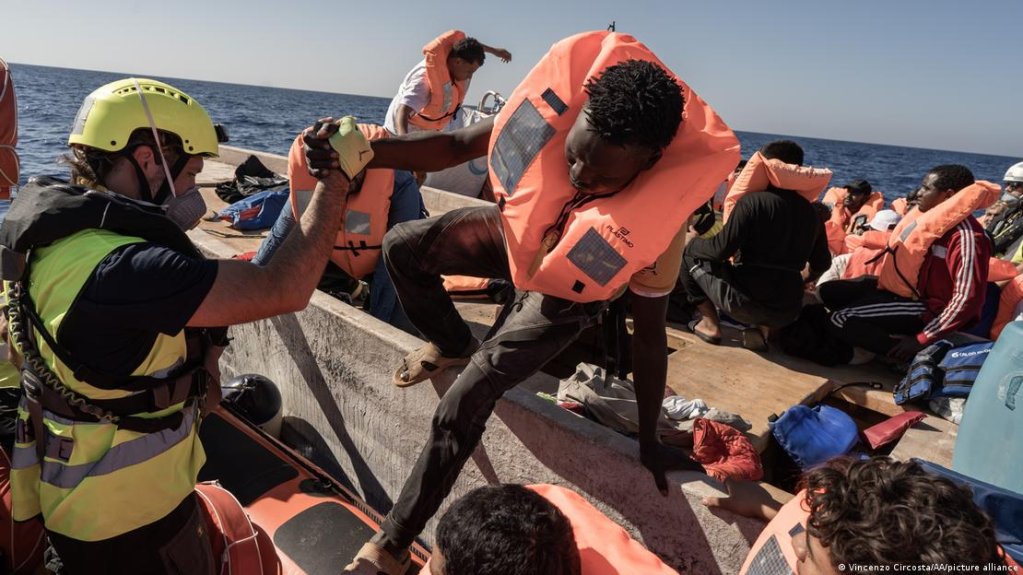 NGOs have also criticized this approach by states as being largely ineffective. The last five years have shown these policies "will not stop vulnerable people fleeing across the sea," says MSF, but it will make these crossings even more dangerous. According to the IOM's Missing Migrants Project more than 1,370 people died in the central Mediterranean Sea in 2022, making it one of the deadliest migration routes in the world.
MSF is critical of the lack of a coordinated joint SAR operation in the Mediterranean, noting that EU states are "instead prepping up the Libyan Coast Guard to intercept and forcibly return rescued people to Libya, where they are exposed to grave human rights violations such as torture and other forms of ill-treatment".   
Increasing criminalization of NGOs and activists
Schaefer explains that for last five years, European states, especially Italy, have attempted to obstruct civilian SAR activities by defamation and administrative harassment, as well as through the criminalization of NGOs and activists.
This has not only been done by delaying the assignment of a port of safety, but also by "detaining rescue ships, criminal procedures against survivors and crew members, toxic narratives and fake news of non-compliance with international law of search and rescue NGOs," she claims.
MSF and all this despite the fact that we not only prevent further deaths at sea but consistently upholding applicable law. However, this has changed nothing about our determination as a humanitarian organisation to be where we are needed and where lives are at risk.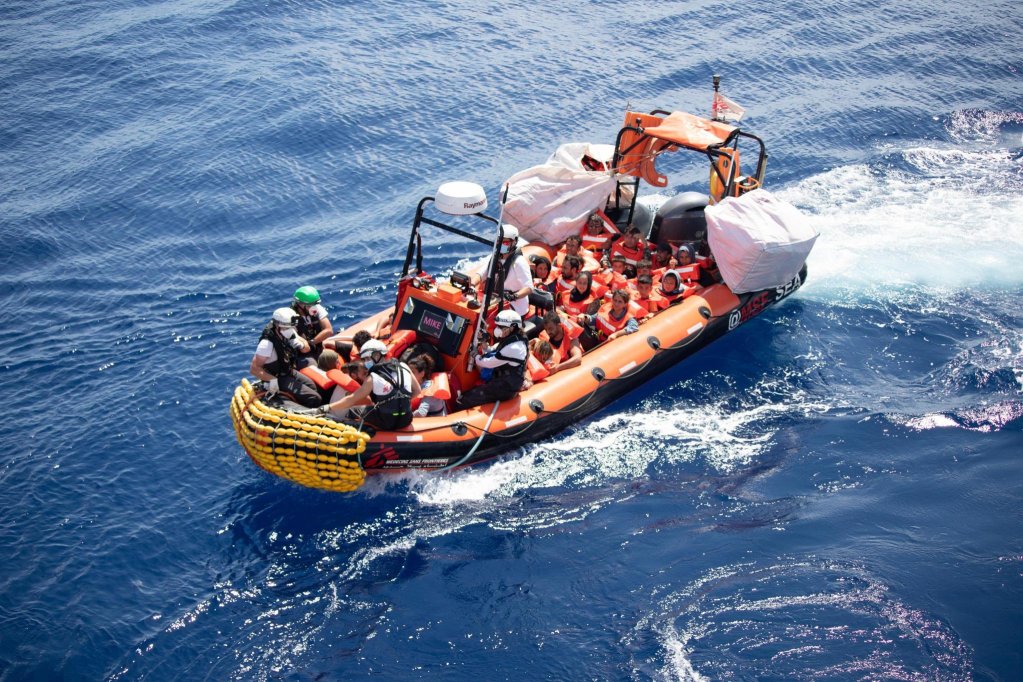 Schaefer states that although there have been no convictions in a single trial that has been initiated against SAR-NGOs, EU member states have repeatedly failed to fulfill their duties in this respect. Under these circumstances, James fears that the code of conduct will lead to more conflicts with the Italian authorities.
Noting the responsibility of flag states towards their ships, James also calls on the German government to take a decisive role. "We therefore expect the Federal Government to protect the sea rescue organizations under German flag from the illegal behavior of the Italian authorities and to support us decisively in case of conflict," he adds. 
The new Italian decree "should trigger a strong and clear response by European institutions and member states," says MSF. "Everyone in Europe should be concerned by what is happening in Italy at the moment and urge the Italian government to withdraw the decree."
NGOs vow to continue their rescue operations.  
When asked what will be next for SAR-NGOs, James states that Sea-Eye will "not be intimidated by the Italian government."
Schaefer emphasizes the importance placed by NGOs on upholding international legal instruments: "No government and no national law can restrict the duty to rescue at sea as enshrined in international maritime law."
Like other NGOs, Schaefer is defiant when speaking about the new year. "In 2023, SOS Humanity will continue to save lives with the rescue ship Humanity 1," she says.  
All three NGOs vow to continue to work in full compliance with international law, while asking European governments to do the same.