The charity rescue ship Ocean Viking has set sail for its first mission in 2023. On board, the crew is coming to grips with a new Italian law restricting their ability to rescue people in distress at sea. Frey Lindsay reports for InfoMigrants.
Following a rescue mission shortly after Christmas, the Ocean Viking has set off on a new mission, the first one in the new year. The charity rescue ship left the northern Italian port of Ravenna and is headed south towards the Central Mediterranean.
On board, the crew is coming to grips with a new Italian law restricting their ability to rescue people in distress at sea.
"This law is clearly made to discriminate against civilian vessels operating in the Central Mediterranean doing search and rescue," says Luisa Albera, search and rescue coordinator for the NGO SOS Méditerranée on board the Ocean Viking. "It's a campaign against the NGOs, basically."
The law, which the Italian President signed on Monday (January 2), effectively limits the number of rescues NGO vessels can perform in one deployment at sea. It stops short of forcing vessels to contravene international maritime law, which obliges them to assist those in distress. Instead, the new law requires NGO vessels proceed immediately to a port of safety assigned by the authorities once a rescue has been made. The authorities argue that under maritime law the rescue is not complete until people are disembarked in a place of safety.
This means that, contrary to the previous norm of NGO vessels performing multiple rescues in one deployment while awaiting a port of safety, they must return to port after only one rescue. Several NGOs have accused the Italian authorities of devising a scheme wherein rescue ships are kept out of the rescue zone in the Central Mediterranean as long as possible.
Read more: Ocean Viking docks in Ravenna, unloading the hopes and dreams of dozens of migrants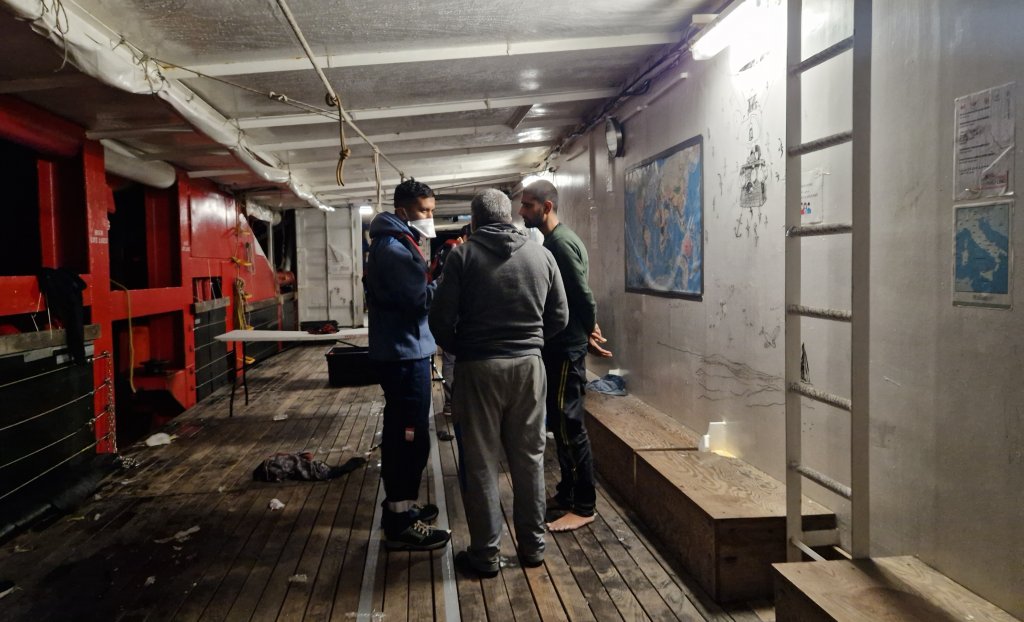 Ports far away from rescue zone
This new approach was already evident at the end of 2022. Several NGO vessels including the Ocean Viking were assigned ports of safety promptly after rescues, but the ports were in northern Italy, several days sailing, rather than the more traditional ports in the south. 
The crew of the Ocean Viking was surprised to receive a port of safety just a few hours after rescuing 113 people from a single rubber boat on December 27, around 160 kilometers north of Tripoli. They were however dismayed to learn the port of safety was Ravenna, around 1,600 kilometers from their location.
It's "very clever," one Ocean Viking crew member told InfoMigrants. "They found the perfect way to slow us down," said another.
The practical impact (of the law) is that we stay fewer days in the zone of operation and so more people can die.
SOS Méditerranée said in a statement the organization is "deeply concerned" by the new law, describing it as "adding an unnecessary and discriminatory national set of rules in Search and Rescue activities in the central Mediterranean."
Luisa Albera on board the Ocean Viking was more pointed. 
"The practical impact (of the law) is that we stay fewer days in the zone of operation and so more people can die. It's very practical: the less we are at sea, the more chance people die because no one is rendering assistance."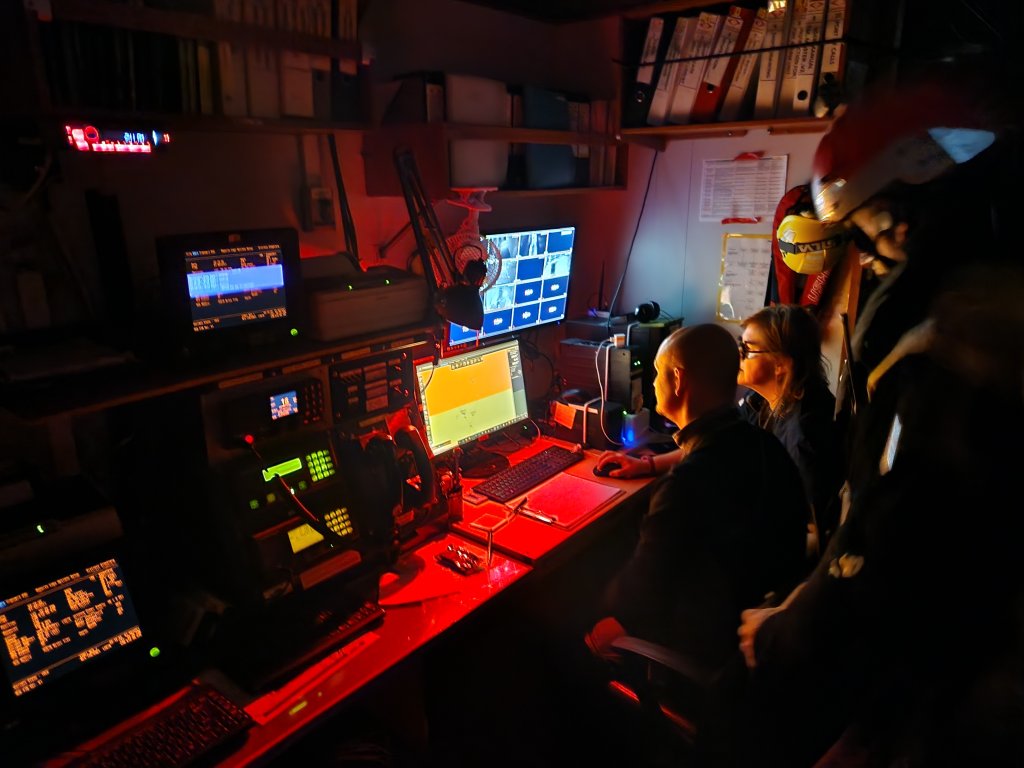 New government to clamp down on migrant arrivals
The new right-wing government of Italy was elected on a campaign platform prominently featuring promises to curb irregular immigration from North Africa. The new government has accused NGO vessels such as the Ocean Viking of effectively acting as a shuttle service from Libya to Europe. Prime Minister Georgia Meloni previously referred to such vessels as "pirate ships."
SOS Méditerranée rejects this accusation, arguing they are following their obligations under international maritime law to provide assistance to people in distress. They insist their operations are in compliance with maritime law and that they cooperate fully with the relevant authorities.
"We alert the authorities on every single step that we take towards a potential distress case," says Luisa Albera. "We are really working within a strict legal framework. Accusing us of being pirates is a little bit extreme, I think."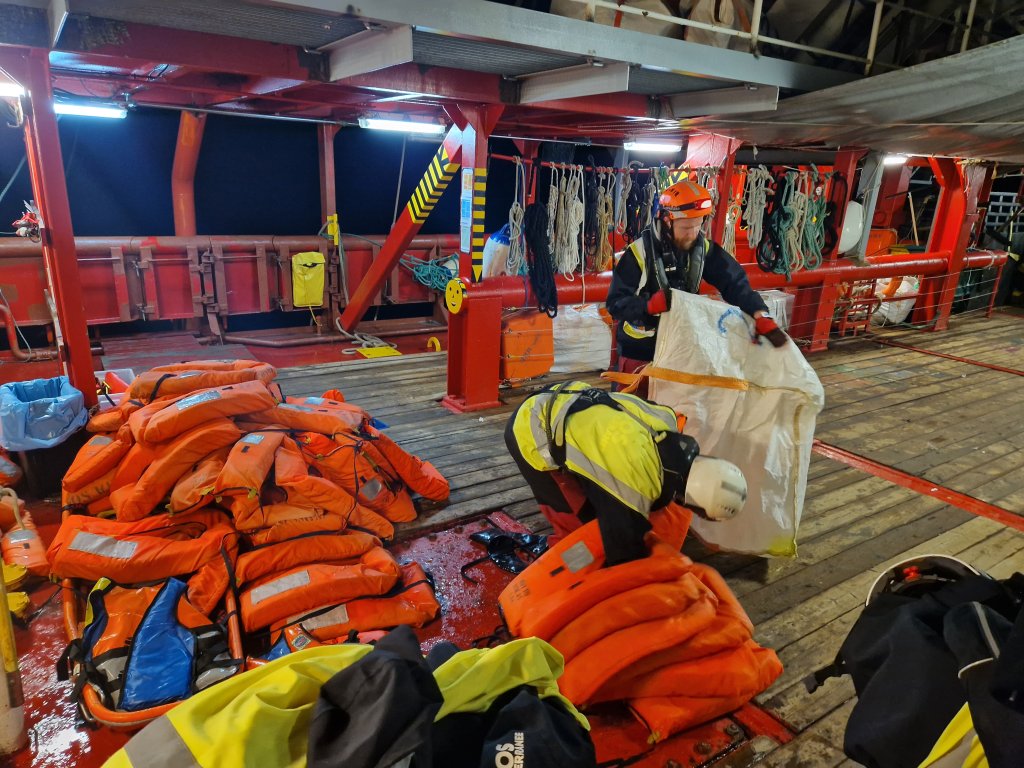 A silver lining
Despite concerns over leaving people behind, the crew generally welcomed the news a port of safety would be issued promptly, in contrast to the long waits of previous missions. This allows them to provide better assurance to survivors, who often became distressed after days or even weeks of uncertainty about their future. At the same time, it allows survivors in need of medical care to be quickly handed over to onshore medical authorities. 
"There's nothing worse as a medic than seeing someone with a serious condition wait 8, 10, 14 days without getting proper medical care," says a medical worker on board the Ocean Viking, which has limited medical facilities. 
On the other hand, the medic expressed concern that fewer NGO boats in the rescue zone could mean people in distress at sea with serious medical conditions wait even longer before being rescued, if they are rescued at all, and their conditions could worsen unattended.
Collision course
The new law threatens NGOs with heavy fines, up to €50,000, and potential vessel seizure for violations. This could put vessels such as the Ocean Viking in the position of being forced to choose whether they violate their obligations under maritime law by leaving a boat in distress behind --something the crew do not consider a possibility -- and falling afoul of the new rules by performing additional rescues after a port of safety has been issued.
"Of course, this (situation) could happen," says Albera. On its most recent mission, the Ocean Viking was alerted to two more boats in distress on its way back to Ravenna after a single rescue. In these cases, the Libyan Coast Guard appears to have intercepted the boats, taking the decision out of the Ocean Viking's hands. But given clear weather during the current mission, in all likelihood the issue will arise again.
"So of course, I will have to think twice," says Albera. "If there is (a boat in distress), and no one else is rendering assistance, we need to go."
"But the implications, who knows?", she asks.
Read more: Italy: Rescue ships forced to make longer journeys