Following an international manhunt led by the United Arab Emirates (UAE), an Eritrean man described as one of "the world's most wanted" human traffickers has been arrested in Sudan. Interpol said that the suspect, Kidane Zekarias Habtemariam, had a reputation for being "particularly cruel and violent against migrants."
Interpol publicly identified the suspect as Kidane Zekarias Habtemariam and said he was arrested on Sunday (January 1) as part of a major international police operation led by the UAE.
Habtemariam is accused of leading a criminal trafficking organization responsible for abductions, extortions and murders of East African migrants trying to come to Europe.
Read more: 'Cruellest' Eritrean people smuggler placed on Dutch wanted list
According to a tweet posted by the UAE's interior minister, Saif Bin Zayed Al Nahyan, the international operation lasted nine months and involved the cooperation of Dutch, Ethiopian and Sudanese authorities. 
"Thanks to the professionalism and dedication of our police officers, the world's most wanted human trafficker will no longer be able to commit his despicable actions," Saeed Abdullah al-Suwaidi, director of the UAE's Federal Anti-Narcotics General Directorate, said in a separate statement carried by Interpol.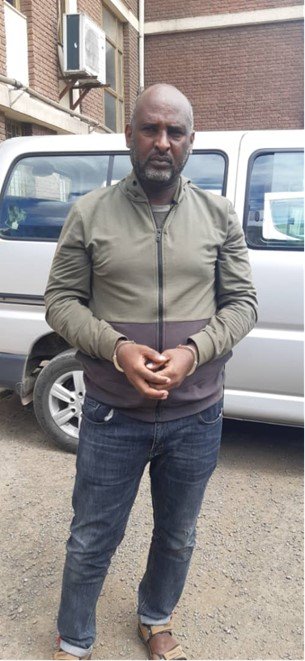 Red notices from Ethiopia and the Netherlands
Interpol said it first began monitoring Habtemariam's activities in 2019. The agency added that a breakthrough in the manhunt came after UAE authorities began tracking Habtemariam's organization and members of his family: Authorities uncovered money laundering patterns which then led them to Sudan, the agency said.
Habtemariam had been the subject of two Interpol red notices, which are requests to law enforcement bodies worldwide to "locate and provisionally arrest a person pending extradition, surrender, or similar legal action."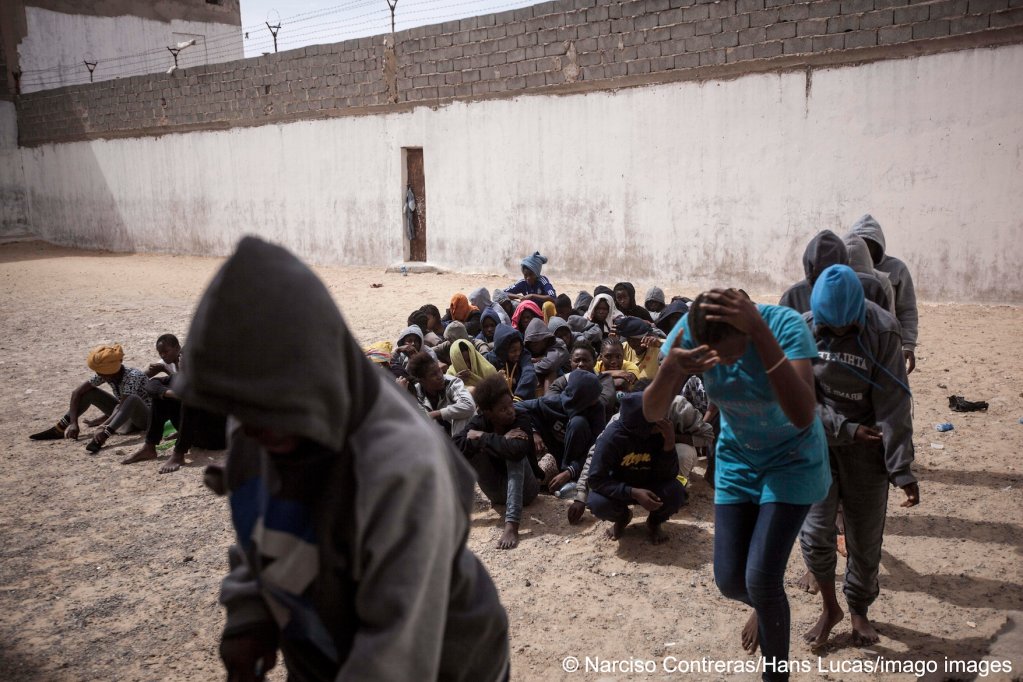 The two red notices came from Ethiopia and from the Netherlands, respectively, Interpol said: Dutch authorities accuse Habtemariam of running a trafficking operation in Libya housing thousands of migrants.
Meanwhile in Ethiopia, Habtemariam was convicted in absentia and sentenced to life imprisonment after escaping from custody while on trial on people smuggling charges in 2020.
Stefan Schrander, Warrant Officer at the Royal Netherlands Marechaussee welcomed the arrest, adding that "(t)he Royal Marechaussee is grateful for the effective cooperation in this investigation with various countries coordinated through Interpol."
Demelash Gebremichael, Commissioner General of the Ethiopian Federal Police said "(t)his tremendous effort has led to the arrest of an international criminal sentenced to life in prison in Ethiopia. It is a notable success."
Read more: Netherlands extradites Eritrean human trafficking suspect
Only beginning of clampdown on trafficking ring
Habtemariam will reportedly first stand trial in the UAE on money laundering charges. Al-Suwaidi added that at a later date, UAE authorities will consider extraditing the Eritrean national once the case is closed. He added that Habtemariam's arrest was "just the beginning" of the hunt for the rest of his network.
Stephen Kavanagh, Interpol executive director for police services, meanwhile confirmed that Habtemariam was not only the "most wanted" criminal in the Netherlands and Ethiopia, but in several other countries as well. 
Kavanagh added that the arrest was "a positive example of the Interpol network" and "what can be achieved when countries work together."
Libya: the world's trafficking capital
Libya has long become the main transit point for migrants seeking a to come to Europe following the ouster of longtime autocrat Moammar Gadhafi in 2011. Human traffickers have since benefited from the ensuing chaos in Libya, which in certain areas is considered to be lawless. 
Smuggling migrants in across the country's lengthy land borders with six nations has become a major business for many -- as has the trafficking of people against their own will.
While many migrants die while trying to reach Europe -- either at sea or in the desert -- the number of those who perish in violent camps is largely unknown. Among other human rights abuses, torture, slavery, rape and extortion are considered to be commonplace there.
Read more: Brutal video of 15-year-old Sudanese refugee kidnapped in Libya
with AP, dpa, AFP, Interpol