As Sweden assumes the EU presidency, plans for a joint migration policy between member states face a huge setback. Meanwhile Denmark's new left-right coalition government looks to ease some of the country's harsh migration policies.
Sweden's assumption of the EU presidency dashes hopes for any progress in creating a much needed EU-wide migration policy. This is bad news for the EU, which has been deadlocked since 2015 over plans to share management of asylum seekers across the bloc, despite the latest proposals in September 2020, abandoning the idea of a mandatory refugee quota per country. However, the slow progress that has been made through the EU council of ministers, the key decision-making chamber, now risks further hurdles.
The country's three-party center-right coalition has made its anti-immigration stance clear, in efforts not to alienate the far-right Sweden Democrats which have pledged their support, without directly being part of the government. The coalition, which is made up of Moderates, the Christian Democrats and the Liberals, relies on votes from the far-right Sweden Democrats in order to pass their laws.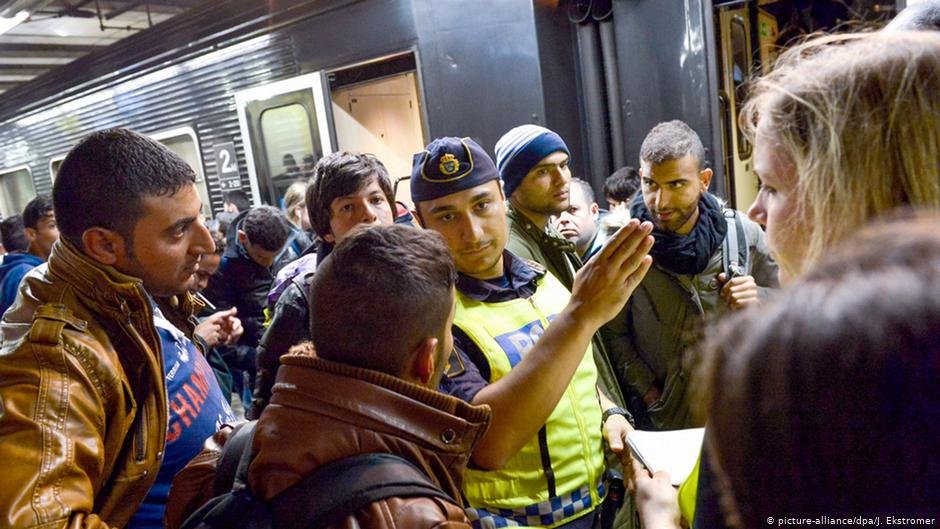 The new Swedish government has also proposed major changes to immigration policy on a national level, scrapping the notion of giving permanent asylum to refugees, vowing to reduce the number of refugees accepted into the country. In addition, the government has said it plans to triple the minimum income required for labor-based immigration, in order to disqualify "poorer migrant laborers."
Impact on EU presidency
In November, the leader of the Socialists and Democrats in the European parliament, Iratxe García Pérez, shared her concerns on Twitter about the "negative influence that extreme-right Sweden Democrats" will have on the EU presidency.
"Defending the rule of law all across Europe, promoting equality and advancing on a common migration and asylum policy seem difficult with a Swedish government swayed by the extreme right," she added.
The Guardian reported that Sweden's government has "no interest in actively pushing this [migration] agenda", according to a former Swedish deputy secretary general of the EU's foreign service, Christian Leffler. But he claims that they will do so because they are "good loyal members of the council," and without any enthusiasm.
Also read: Could Sweden's tough migration stance spill over into the EU?
Could Denmark see a shift in immigration policy?
Meanwhile Denmark' new coalition government, which brings together a left-right political alliance between the Moderates, the Social Democrats and the Liberals, could spell change for the country's immigration policy.
After 43 days of intense negotiations following the national elections on November 1, 2022, the broad range of parties, including the Liberals, two center-right parties and newly formed Moderates, were able to form a coalition with the Social Democratic party led by prime minister Mette Frederiksen.
Frederiksen headed the previous one-party left wing government, which was widely criticized for its harsh immigration policy, especially regarding its controversial Rwanda asylum plan now also adopted by the UK. Denmark has also come under fire due its plans to deport Syrian asylum seekers.
Now her party has joined forces with the right-wing opposition, there is not much hope that attitudes will largely improve. However, the coalition partners have included changes to the future status of foreign residents, as well as a "re-worded" form of a controversial Rwanda asylum plan, in their government plans.
Deportations to Syria
Since 2019, Denmark has taken on a hardline on immigration policy with Prime Minister Mette Frederiksen's setting a goal of "zero asylum-seekers" in the country. This led the government to review the residency permits of at least 800 Syrians who had legal residence permits in Denmark. Those reviewed come from Damascus and the surrounding region, which Denmark, independently of other EU member states, has deemed as "safe areas". Young women were most affected.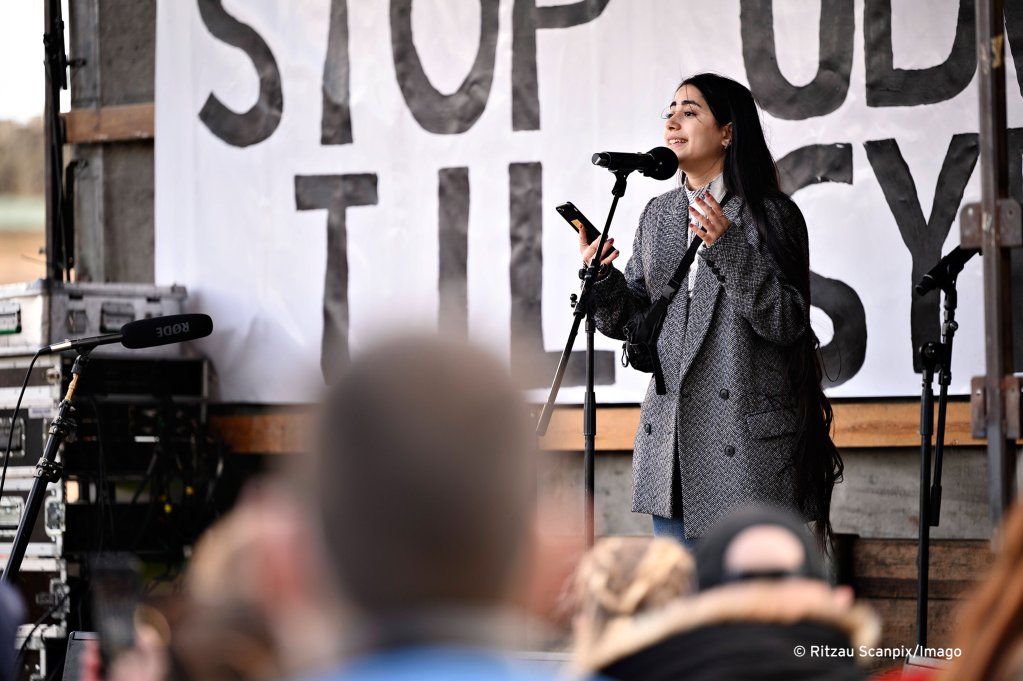 As a result, refugees who have been living in the country for several years, including several high profile cases of young students in the midst of their studies, have been forced to return to war-torn Syria. According to figures from the European Commission in June 2022, over 34,000 Syrian refugees were granted temporary protection in Denmark since the war broke out in Syria in 2011.
Denmark has been accused of creating an increasingly hostile environment for migrants and refugees in recent years, aside from returning refugees to countries which are still at war, the government led by Frederiksen has introduced a number of other controversial policies such limiting the number of "non-westeners" living in certain areas, and proposals to outsource asylum processing to Rwanda.
Much like in Sweden, these policies have been driven by providing concessions to the rising far-right, in an attempt to retain support.
Exceptions for skilled workers
The Danish government is attempting to create exceptions to their previous approach in providing temporary protection, however this will not necessarily improve the overall status refugees hold in Denmark. These exceptions are likely to mainly benefit skilled workers, those who are studying or those filling key jobs and "contributing" to the Danish economy.
The Turkish newspaper Anadolu Agency reported that plans announced by the new coalition has triggered a wave of criticism from rights groups over its selective approach to providing protection. The new approach is largely focused on the potential economic contribution by refugees, rather than their need for protection under international refugee law.
Like other EU countries, including Germany, Denmark is facing a labor shortage and now the new coalition is attempting to make itself more attractive for skilled foreign workers in order to boost its economy.
Denmark won't go it alone
Last year both Denmark and the UK continued with their controversial plans to outsource asylum processing to Rwanda. Prime Minister Mette Frederiksen even signed a deal announcing the two governments were "jointly exploring" the possibility of sending asylum seekers to Rwanda to have their asylum application considered, and with the option of settling there. 
In absence of a formal agreement yet between the two countries, the "joint exploration" risks taking this deal further and creating an outsourced asylum system in the East African state, which has human rights issues of its own to contend with, has been a huge concern for rights groups. With the UK following the same path.
Although the new Danish government has claimed that it seeks to implement the plan in partnership with the EU, currently there is little or no support from within the bloc. In addition, many experts in Denmark dismiss this ambition as far from reality.
Anadolu Agency reported that Eva Singer, the director of the division of asylum and refugee rights of the Danish Refugee Council (DRC) has been critical of the feasibility of the scheme, stating that "Denmark is not going to do it on its own". Rather, it is seeking to try to do it together with other EU states, however other EU countries cannot take part in the plan because it is contrary to EU law.
"It has just been very clear to the government that this is not going to take place. In reality, it is too complicated if you want to abide by international law," Singer told the Anadolu Agency newspaper.
Also read: Denmark closer to sending asylum seekers to Rwanda