A Moroccan court has increased the sentences of 13 migrants to three years over last year's deadly crossing attempt into the Spanish enclave of Melilla, their lawyer has said. At least 23 migrants died in the stampede.
An appeals court in Nador, a northeastern Moroccan town near the border with Spain's Melilla enclave, "increased the sentences of a group of migrants by six months, taking them to three years in prison each," lawyer Mbarek Bouirig told news agency AFP.
They are accused of "participation in a criminal gang of clandestine immigration," illegal entry to Morocco and violence against law enforcement officials, Bouirig said. In August, they were sentenced to two and a half years in prison.
Melilla and Ceuta, Spain's tiny two North African enclaves bordering Morocco, have the European Union's only land borders with Africa. In June 2022, around 2,000 mainly Sudanese people tried to reach Spanish territory by attempting to scale the high fence into Melilla. Morocco's police intervened with force.
The death toll of the Melilla border stampede -- at least 23 according to Morocco, up to 14 more according to different human rights organizations -- was the worst in years of attempted migrant crossings into Melilla and Ceuta.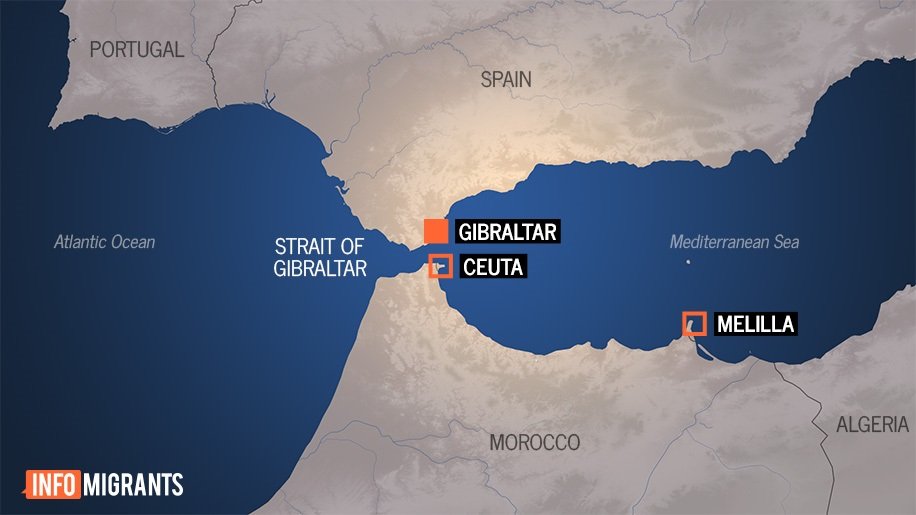 'Severe and unjust' punishments
According to the authorities, 140 Moroccan police officers were wounded in the stampede. Moroccan courts have since sentenced dozens of migrants to up to three years of prison.
The Moroccan Association for Human Rights (AMDH) last month called the punishments "severe and unjust".
Both Morocco and Spain have insisted the migrants were to blame for the tragedy, with the Moroccan government in Rabat saying some died after falling while trying to scramble over the fence, while others suffocated as people panicked and a stampede started. In late December, Spain's public prosecutor decided to close an investigation into the deaths.
Melilla and its sister enclave of Ceuta have long been a magnet for those desperate to escape poverty and hunger. Last year, migrant arrivals by land to Ceuta and Melilla jumped by over 24% over the previous year to 2,289. The overall number of irregular arrivals to EU country Spain, however, decreased in 2022, in particular on the Atlantic route to the Canary Islands.
The 27-country bloc as a whole registered 308,000 attempts to enter without permission in the first eleven months, a 68% increase compared to the same period last year.
With AFP