The defendants say they saved lives but prosecutors claim they were involved in human smuggling, forgery and espionage.
The trial of 24 aid workers who helped rescue migrants off the coast of Greece kicked off and was later adjourned in the Greek island of Lesbos on Tuesday. The smuggling-related case has widely been criticized by human rights groups. 
The 24 defendants, including several foreign nationals, worked for the now defunct NGO Emergency Response Centre International — a search and rescue group operating on the island of Lesbos from 2016 to 2018 — and have been charged with facilitating illegal migration into the European Union, as well as other felonies.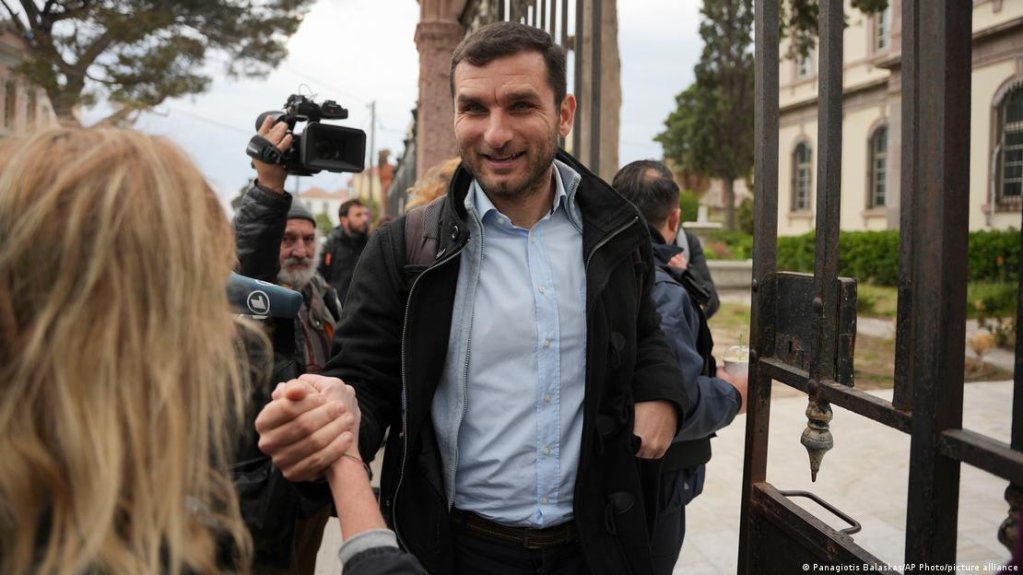 Three of the defendants — Sarah Mardini, Sean Binder and Nassos Karakitsos, who were arrested in August 2018 — have already spent more than three months in pre-trial detention. The case was supposed to go ahead in 2021 but was delayed over procedural issues. Human rights monitors decried the slow proceedings and said the case was politically motivated.
What do NGOs and activists have to say about the trial? 
Human rights group Amnesty International has called the case against the aid workers as "farcical'' and demanded Greek authorities drop the charges.
"What is on trial today is human rights. That is the fundamental problem,'' Binder said outside court before Tuesday's hearing.
"We are desperate to go to trial because what we did was legal," Binder said. "And we need the judge to acknowledge that we need to get through this, because until then, there is a shadow of doubt, not over me alone, but over anybody who does search and rescue.''
"Sarah and Sean did what any of us should do if we were in their position. Helping people at risk of drowning in one of the deadliest sea routes in Europe and assisting them on the shoreline is not a crime,'' Nils Muiznieks, director of Amnesty's European Regional Office, said in a statement ahead of the hearing.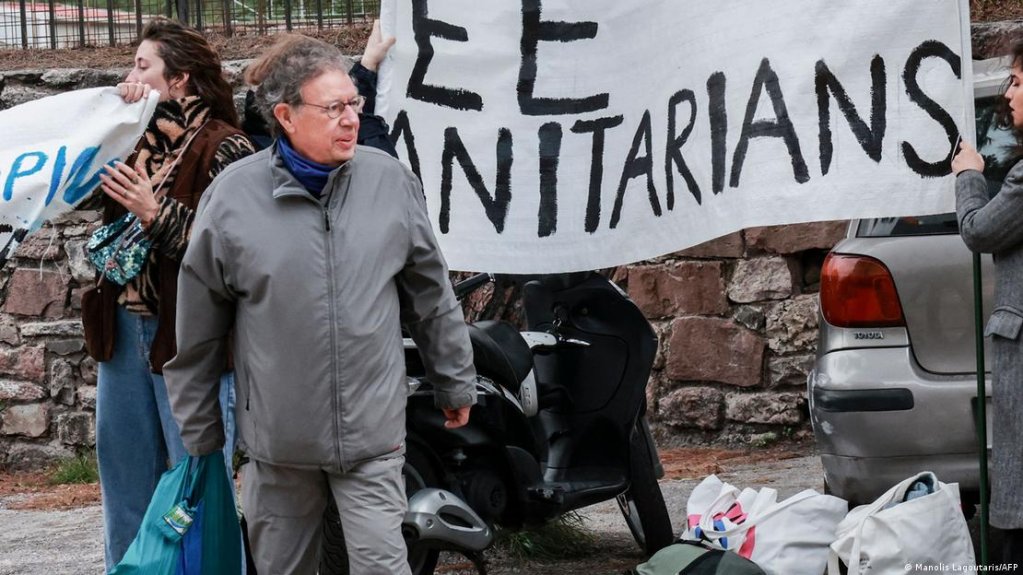 Sarah Mardini, a refugee herself and competitive swimmer, is sister to Yusra Mardini took part in the refugee swimming team in the Olympic Games in Rio in 2016 and Tokyo in 2021. Their story was recently made into a Netflix movie called 'The Swimmers.'
'Greek authorities need to let go of this,' Irish MEP tells DW
Grace O'Sullivan, an Irish member of the Green Party in the European Parliament, told DW that the first day of the court proceedings were "quite chaotic," with around 120 people in the courtroom.
"Some were not present, including Sarah Mardini, who is considered a security risk here in Greece," O'Sullivan said. 
She went on to criticize the allegations against the 24 humanitarian workers as baseless and decried the long waiting period for those on trial. "They are waiting and waiting and waiting for an end to this horrific, as Amnesty International say, baseless allegations and their lives are on hold."
When asked about her own support for the activists, O'Sullivan said she had initiated the writing of a letter to the European Commission, which was supported by 89 other MEPs, advocating for the charges to be dropped. She said she was "hoping we see a positive outcome this week," while stating clearly that the "Greek authorities need to let go of this."
"They need to put this case behind them and allow these humanitarians, they're not criminals, to get on with their lives." On top of this, O'Sullivan callled for the EU to change its current way of handling refugees and to prepare for an increase of migrants that she said needed to be treated "with dignity and respect."
los/msh (AFP, AP)
First published: January 10, 2023
Copyright DW - All rights reserved
DW is not responsible for the content of external websites
Source: dw.com