According to the head of the German Development Agency GIZ, Germany has managed to bring around 24,000 people out of Afghanistan in the last few months.
The head of the German Development Agency GIZ, Thorsten Schäfer-Gümbel, told the regional newspaper the Rheinische Post that his agency had helped bring around 24,000 people out of Afghanistan in the last few months.
Schäfer-Gümbel said that among the 24,000 were both women and men and not just those who had formerly worked with the German authorities in Afghanistan, but also some who worked for various human rights organizations, the justice system, or the media prior to the Taliban takeover in August 2021.
Towards the end of last year, the radical Islamist Taliban authorities put a ban on women working for human rights organizations and have also largely stopped women and girls from attending school and universities and participating in much of the job market.
Work suspended
In response to the latest round of bands, the GIZ said it suspended much of its work in Afghanistan. Like many human rights organizations, the development agency relied on female Afghans to help them reach the most vulnerable members of society, which often include women and children. Without them, the agencies cannot carry out their work properly.
When the Taliban authorities announced their latest ban on women working for national and international aid organizations, Germany's Development Minister Svenjua Schulze from the SPD party told German aid organizations that they would have to halt their work in the face of the "unacceptable" ban.
Read more: Germany's Afghan refugee program 'extremely questionable,' aid groups warn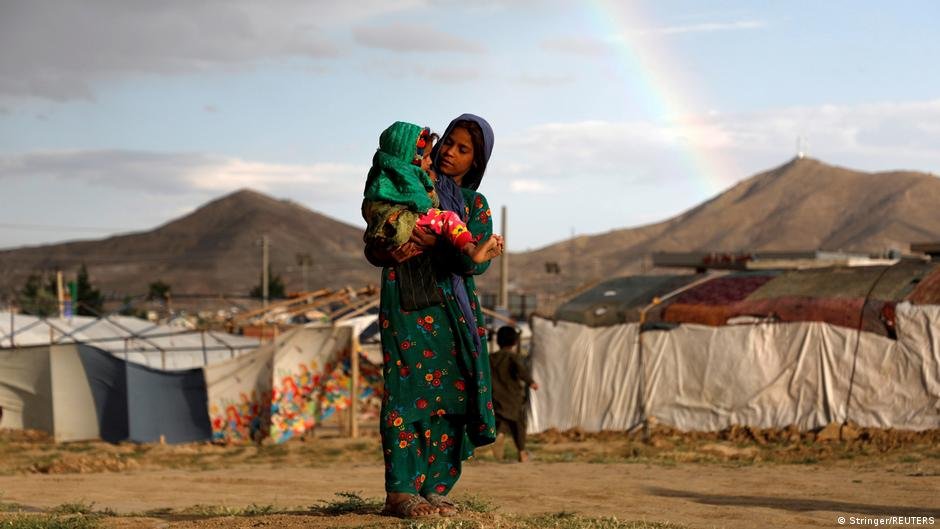 Humanitarian crisis
According to the German press agency epd, Afghanistan is facing one of the biggest humanitarian crises in the world. The United Nations UN estimated at the end of last year that around 28 million people in Afghanistan are in urgent need of help -- that is more than half of the current population.
Many Afghans are witnessing food shortages following decades of conflict in their country. Since the Taliban banned women working for international and national aid organizations, the work of many of these agencies has been severely affected or suspended, leading to more problems for the country's population, many of whom rely on aid in order to survive.
Prior to its withdrawal the GIZ ran agricultural projects and also handed out food parcels in Afghanistan. At the beginning of 2022, the GIZ issued a press release explaining how it had also been helping the German government airlift local Afghan employees who had been working with various German organizations, or who were classed as vulnerable.
The GIZ helped take care both of overland transport and charter flights, helped arrange visa interview appointments, COVID-19 tests and temporary accommodation and board for those leaving the country.
With AFP, epd