An Eritrean man accused of being involved in a migrant smuggling network appeared at a pretrial hearing in the Netherlands. Prosecutors said they will also seek the extradition of the network's alleged ringleader, who was captured in Sudan earlier this month in connection with the same case.
Prosecutors believe the name of the suspect is Tewelde Goitom, according to a number of witnesses who have identified him positively.
However, speaking through an interpreter in the eastern Dutch city of Zwolle, the suspect told the court that he was a victim of mistaken identity.
The Dutch national forensics lab will now be carrying out an investigation to confirm his identity before the case moves forward.
The case is now adjourned until April 6.
Read more: 'Cruellest' Eritrean people smuggler placed on Dutch wanted list
Smuggling rings in Interpol's crosshairs
Prosecution lawyer Petra Hoekstra said she wants to have Goitom tried alongside Kidane Zekarias Habtemariam, who was arrested on January 1 in Sudan.
Habtemariam is suspected of heading a criminal network which Interpol said is responsible for "the kidnapping, extortion and murder of East African migrants."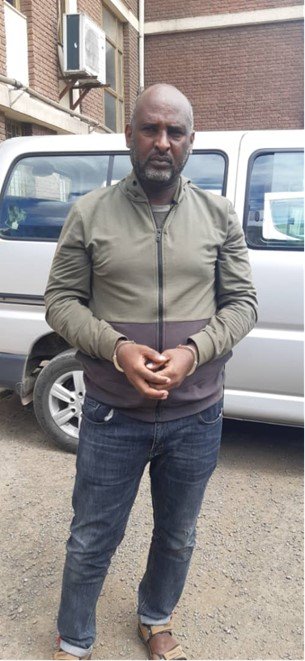 Interpol added that Habtemariam's arrest "will deal a significant blow to a major smuggling route towards Europe and protect thousands more from being exploited at the hands of the crime group" while adding that this arrest was only the beginning of a wider crackdown on smuggling rings.
Habtemariam will reportedly first stand trial in the UAE on money laundering charges. UAE authorities said they would consider extraditing the Eritrean national once the case was closed.
Read more: Netherlands extradites Eritrean human trafficking suspect
Extortion, torture and rape
The Eritrean national assumed to be Goitom was extradited to the Netherlands last year by authorities in Ethiopia.
Appearing at Overijssel Court of First Instance on Tuesday, Dutch prosecutors said they had the jurisdiction to put him on trial as some of the crimes he stands accused of committing had happened in the Netherlands. 
Among the charges against Goitom, prosecutors say that he was responsible for extorting money from relatives of migrants seeking to travel from East Africa via Libya to Europe across the Mediterranean Sea. Family members of the migrants in the Netherlands were among those who were forced to pay large sums of money before the migrants could continue their journey to Europe in "crowded and barely seaworthy boats."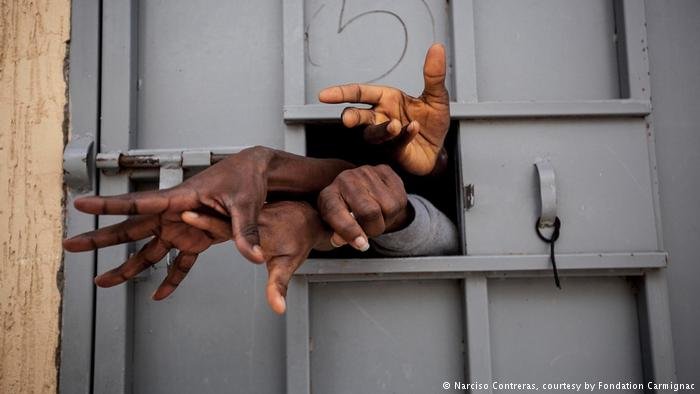 On the occasion of the extradition last year, prosecutors said that "[o]n their way to Europe, victims were beaten, tortured and raped, while they were held in camps in Libya with hundreds of others."
"Countless migrants did not survive this sea voyage," prosecutors added.
However, the suspect's Dutch lawyer, Richard van der Weide, told judges he would likely challenge the court's jurisdiction at a later hearing.
Read more: Brutal video of 15-year-old Sudanese refugee kidnapped in Libya
with AP, dpa, AFP,