The PEN writers' association NGO in Germany has called on the government to accept Iranian opposition figures as refugees. It said the government should create a special program similar to the way Ukrainians and Afghans have been treated.
PEN Vice President Cornelia Zetzsche and PEN Secretary General Michael Landgraf said in a letter to German Foreign Minister Annalena Baerbock that the German government should create a special contingent like it did for Ukrainian war refugees in 2022 or for Afghan local forces fleeing Taliban rule the year before.
The two added that such a program should be run without "lengthy bureaucracy," as dissident voices continue to be silenced daily in Iran.
"[W]e turn to you with an urgent request, as people are not only dying in Ukraine, but people are also actively being murdered elsewhere; and your statements on the executions in Iran these days, your speeches to opposition members and human rights activists, carry significant weight," the organization said in its letter.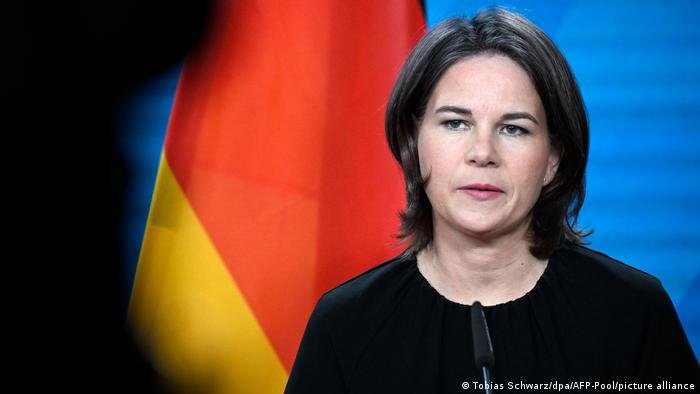 Read more: Number of Iranian asylum seekers in Germany doubles as unrest continues
A regime silencing its own people
Since protests erupted across Iran last September following the death in custody of student Mahsa Jina Amini, more than 18,000 protesters have been arrested and more than 450 killed in Iran, the organization said. 
PEN added that executions, instances of torture and sham trials were also part of the Iranian government's reaction to the developments, which the NGO says are meant to silence leading voices of civil society. 
"The justice system in Iran is part of a system of repression; we cannot remain inactive," it said in its letter to the German foreign minister.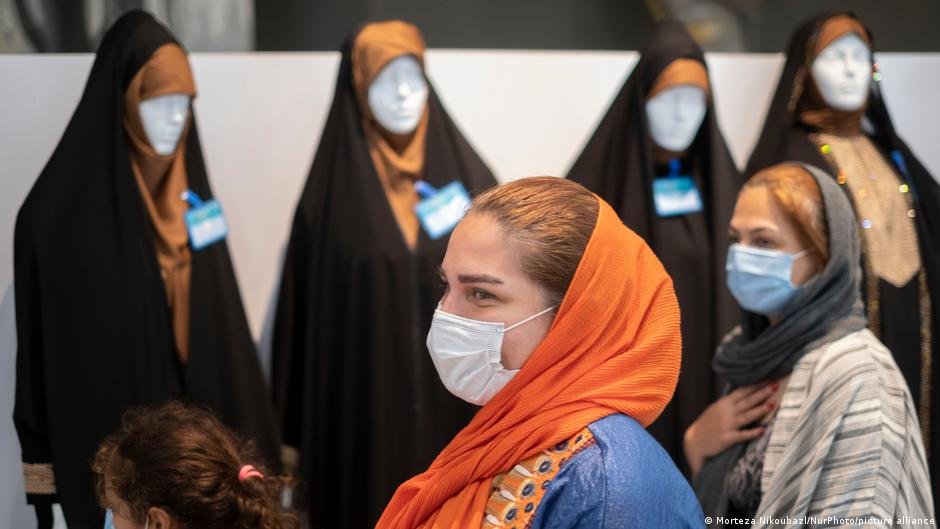 PEN stressed that the German government should create safe, legal and swift entry opportunities for opposition authors who faced such severe penalties in Iran. The NGO added that any such government program should also make concessions for those who are stranded en route to the EU, for example in neighboring Turkey.
Read more: Germany set to ban deportations to Iran
Free speech in peril
PEN said that the government should also support civil society in Iran, including granting financial assistance while campaigning for victims of the regime to be released. 
As examples of persecuted and threatened writers, PEN cited Iranian poet and former board member of the Iranian Writers Association Atefeh Chaharmahalian, who was arrested in October during the protests. Less than a month after her arrest, PEN started an online petition for her release.
The organization also cited Kurdish language writer and researcher Mozghan Kavousi, who was sentenced to several years in prison for holding what were deemed to be dissident views. 
Likewise, the association named writer and journalist Soroush Mozaffar Moghadan, who fled to Turkey and whose visa has since expired there.
Read more: Calls mount to ease asylum for Iranians, as clampdown on protestors claims lives
Baerbock working towards more sanctions
Foreign Minister Baerbock meanwhile tweeted earlier in the week that the German government would "continue to increase pressure on Iran."
"Since October, we've imposed individual sanctions on dozens of [Iran's] leaders - perpetrators of murder, torture and despotism. [They have had] [t]heir money frozen, their businesses obstructed and their freedom of movement restricted."
She added that EU-wide efforts were being made to list Iran's so-called Revolutionary Guard (IRGC), which is intended to protect the country's Islamist political system, as a terrorist organization.
The IRGC is already designated as a terrorist group by the governments of the United States of America, Bahrain and Saudi Arabia.
Read more: 'Exile is a long agony' – uprooted researchers share their struggles and hopes
with epd, PEN