According to UK Home Office data, in the first half of 2022, "more than half of all small boat modern slavery referrals came from Albania." The figures were published by the think tank Migration Watch on Friday.
In a press release, published on January 13, the think tank Migration Watch UK states that according to UK Home Office (Interior Ministry) figures, published as part of a freedom of information request by the organization to the Home Office, "over half of all small boat modern slavery (SBMS) referrals came from Albania[n migrants crossing the Channel.]"
The organization states that this figure is "five times more than the second largest group (Eritreans) who applied for asylum on the basis of the Modern Slavery laws in the UK."
The organization Migration Watch UK describes itself as an independent think tank on its website, which does not receive funds from the British government. However, a message from their chairman, Lord Green of Deddington, a former British ambassador to Saudi Arabia, states that the "central concern" of the organization "is the current massive level of immgration which, if allowed to continue, would mean that the population of the UK would increase by 10 million in 25 years."
'Migration must be sustainable'
According to the organization, if that population increase were to happen, 82% of the 10 million would be "due to future migrants and their children." The organization adds that although migration is "a natural part of an open economy and society, it must be sustainable and must have the assent of the British public."
Migration Watch says they are interested in "making the facts [about migration] known as widely as possible" as well as "making suggestions as to how immigration might be reduced."
According to the organization, in the first half of 2022, "59% of the total amount of the previous year's total SBMS referrals were made. The previous record for the most SBMS referrals for a single nationality was the 74% referrals relating to Iranians in 2019. However, the number of Albanian SBMS referrals in 2022 is five times the Iranian total from 2019."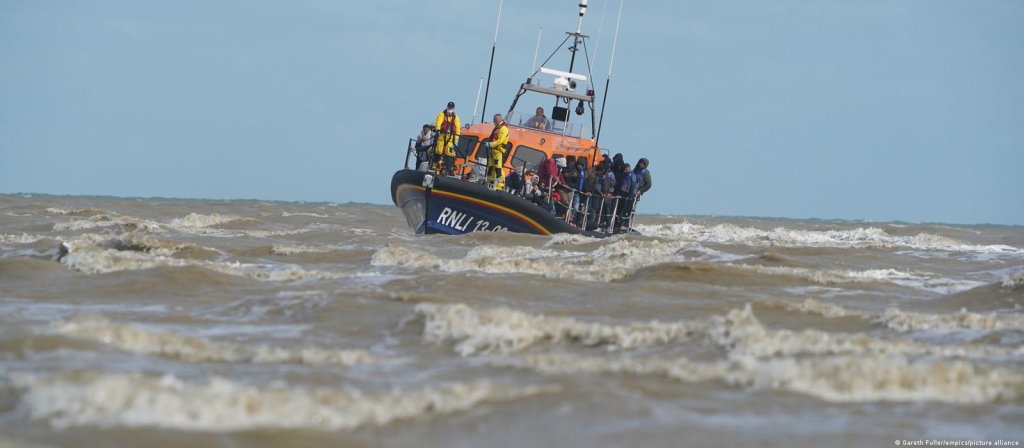 Members of the ruling Conservative government have also periodically expressed views which suggest that at least some, if not all of Albanian asylum claims could be spurious and that gangs are coaching some migrants into claiming to have been abused and coopted into some form of modern slavery even if the reality may not be the case.
Also read: Almost 40 Albanian child migrants missing from UK care
Spurious claims?
Migrant Watch UK says "based upon data published as part of a Freedom of Information release, less than half (22-45%) of SBMS referrals ultimately receive a positive decision."
The numbers of those crossing the Channel from mainland Europe towards the UK began to increase in 2018. In 2018, 12 people made a claim of SBMS, while in 2019, that number was 159 and in 2020, the number had increased to 1,176, staying over 1,000 in subsequent years including the first half of 2022.
However, compared to the overall numbers of those crossing the Channel, the numbers of those claiming asylum based on Modern Slavery laws is relatively modest. In 2020, Migration Watch UK claims it represented 13.9% of the crossings, dropping to 6.8% in 2021 and in the first half of 2022 to June it was estimated at 9.1%. Overall, since 2018, the numbers of those making SBMS claims after crossing the Channel stands at 8.6% of the total crossings.
The nationalities of those making the claims has differed slightly over the years. In 2019, Iran topped the tables with 74.2% of referrals coming from Iranian nationals. In 2020, the majority of those claims came from Sudanese nationals (31.7% of the total). In 2021, the greatest number of claims was coming from Vietnamese nationals (24.6%) and in the first half of 2022, those claims were coming from Albanian nationals (51%).
Unsuccessful claims
Migration Watch UK also publishes a table in which it shows how many of these claims were actually recognized. According to their data, only five were judged to have "received positive conclusive grounds" in 2018. In 2019 that figure rose slightly to 51, in 2020 again it rose to 123, in 2021, the figure sank again to 73 and in the first half of 2022 it stood at 38.
Alp Mehmet Chairman of Migration Watch, and a former ambassador to Iceland, told the Independent newspaper that he believed "Albanians and their traffickers have identified a huge loophole in our legislation and are exploiting it to the hilt." He said this was adding "great pressure that the already overwhelmed system is under."
However, Mark Davies from the Refugee Council said the kinds of claims that Migration Watch was making were "dangerous" because it was based on the assumption that "all Albanians are falsifying modern slavery claims."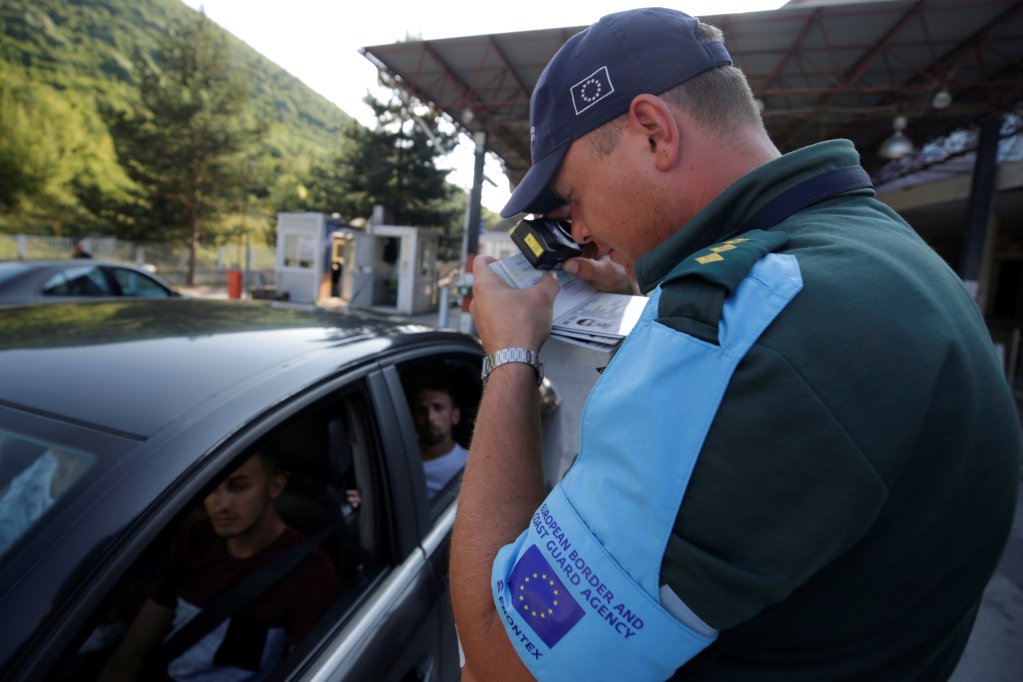 'Dangerous' assumptions
Davies added that anyone making asylum claims should be "given a fair assessment," the Independent reported. Davies said that "the situation with people from Albania crossing the Channel is complex. We know from our work that trafficking and exploitation are a problem for many from the country."
On January 12, the Home Office said that it had removed 43 Albanians on a deportation flight. Around 27 of these had been convicted of crimes "including drug dealing, burglary, fraud, embezzlement and robbery," reported the Independent. "The remainder were immigration offenders." At least six of that group were "known to have arrived in the UK after crossing the Channel," the Home Office told the Independent.
Britain's Conservative government has been working on deals with their Albanian counterparts. In December 2022, Prime Minister Rishi Sunak said his government hoped to deport thousands of Albanians and would seek to tighten up modern slavery laws.
'We are working around the clock to move those with no right to be here'
Immigration Minister Robert Jenrick told the Independent "We are working around the clock to remove those with no right to be here. This is a crucial part of our plan to keep communities safe and to restore fairness to our asylum and immigration system."
Sunak has pledged that he will bring on 400 new specialists to work in a special unit charged with addressing asylum claims from Albanians, and that the government hopes to instate weekly removal flights back to Albania, reported the Independent.
Also read: UK government makes U-turn over Albanians crossing Channel
In the first nine months of 2022, Albanian nationals were estimated to have accounted for about a third of those who crossed the Channel to Britain. Sunak and Albanian Prime Minister Edi Rama have held several talks in the second half of last year, in which they agreed to close "loopholes" making it easier for the UK to deport those whose asylum claims were not recognized.
Another problem facing the UK government at the moment is that a huge percentage of all asylum claims are still outstanding and the government is facing a huge backlog in addressing the claims before they would be able to deport anyone.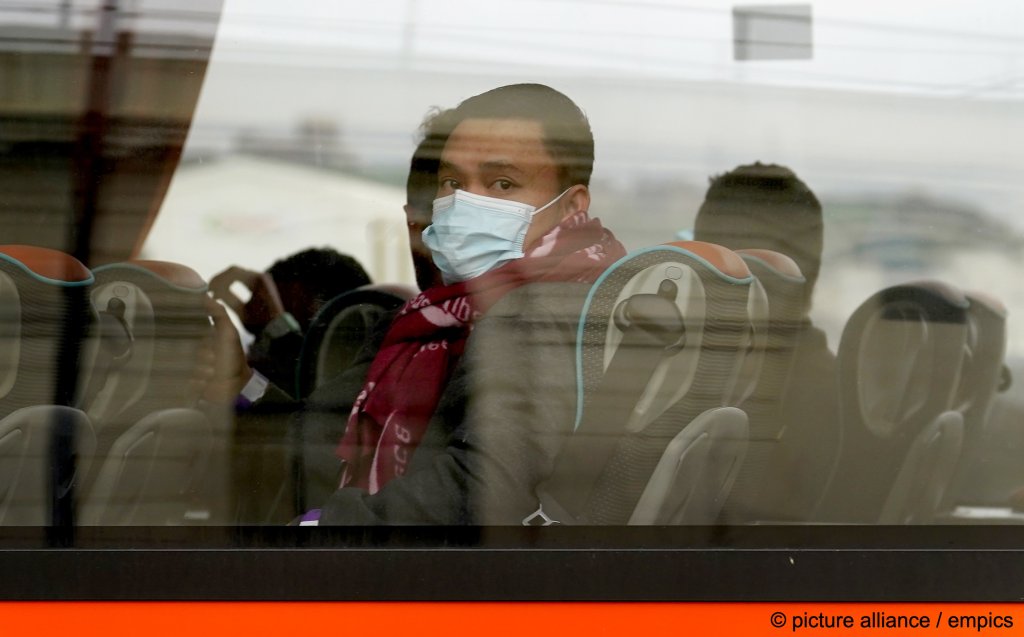 Huge backlog
In December, Downing Street told the BBC that in 2022 from January to September more than 143,000 asylum seekers were waiting on a decision for their asylum claims, with nearly 100,000 waiting more than six months.
Although the Albanian authorities have held talks with the UK, several promient members of the government and its administration have spoken out against what they say is the UK's "scapegoating" of Albanians for their own failed immigration policies.
The UK government, along with several European states, regard Albania as a "safe and prosperous European country," however, some estimates say that at least a third of its citizens live below the poverty line.
According to Dr Andi Hoxhaj, a lecturer in law at University College London, and an expert on the Western Balkans and migration policy, who testified to the Commons Home Affairs Committee on the issue, Albania has an estimated 60% youth unemployment rate among those aged between 18 to 34, reported the Independent. The country is also known to have problems with blood feuds, corruption and gang violence.
'Lack of economic opportunities are one of main reasons for leaving'
Dr Hoxhaj, who is himself Albanian, also spoke to the BBC's World Tonight program on December 14 2022, to reflect on Rishi Sunak's new legislation regarding Albanian asylum seekers. In the interview with Ritula Shah, he said that he thought the reported lack of trust between the UK and Albania had been partly overcome after the two country's prime ministers held direct meetings with each other.
"Primarily the reasons for leaving [Albania]" thinks Dr Hoxhaj, "are lack of economic opportunities [in Albania] or lack of opportunities to deploy the skills some of these migrants are able to do." Dr Hoxhaj said he thought the new agreement put forward by Rishi Sunak could be successful because they offered investment in "economic growth and investment as well as opportunities for youth and education, and these other two policy areas do somehow address some of the socio-economic issues in Albania which might either improve the economic issues there, or help these young people who we have seen coming have better opportunities over there or get better skills."
In answer to the question as to whether or not Albania is a safe country, Dr Hoxhaj answered that although most of the EU views Albania as a "safe" country, he said there were a lot of underlying issues and that for some vulnerable groups, it might not be as "safe" as governments want to believe.
A former border force officer who worked on Channel Crossings said that although the UK government was proposing putting immigration officers at Tirana airport in Albania, it wasn't yet clear whether the UK officers could check Albanians flying to countries other than Britain. Kevin Saunders told the BBC that one of the main routes was Albanians flying from Tirana to Belgium and then making their way to the Channel coast in order to cross the Channel on small boats.