Debate continues over immigration and integration following New Year's Eve riots in Germany. A researcher has warned that media focus on the ethnic origin of perpetrators of crimes creates a false picture of migrants.
Since the events of December 31, when riots erupted in Berlin and other German cities, television talk shows and newspapers, as well as social media, have continued to be dominated by discussion about how well migrants are integrated into German society. Indeed for the past two weeks in Germany, according to the Reuters news agency, "migration" has been the most popular search word on Twitter. 
Dozens of police officers, firefighters, rescue workers, pedestrians and journalists were injured on New Year's Eve when rioters, mostly young men, threw firecrackers and started fires in the streets. For many commentators and politicians, the fact that a number of the perpetrators had a foreign background was highly significant.
Kai Wegner, a politician from the Christian Democratic Party who is leading the race in forthcoming Berlin elections on February 12, asked the regional senate to provide information about the names of those involved in the riots, so as to establish their ethnic origins.
That led to accusations of dog-whistle politics and a call by Germany state secretary for integration, Reem Alabali-Radovan, to "judge things on the basis of actions, not on people's first names."
Some of the debate following the riots just over two weeks ago has been reminiscent of the public anger in Germany after sexual assaults on women in Cologne on New Year's Eve in 2015, which was also blamed predominantly on migrants.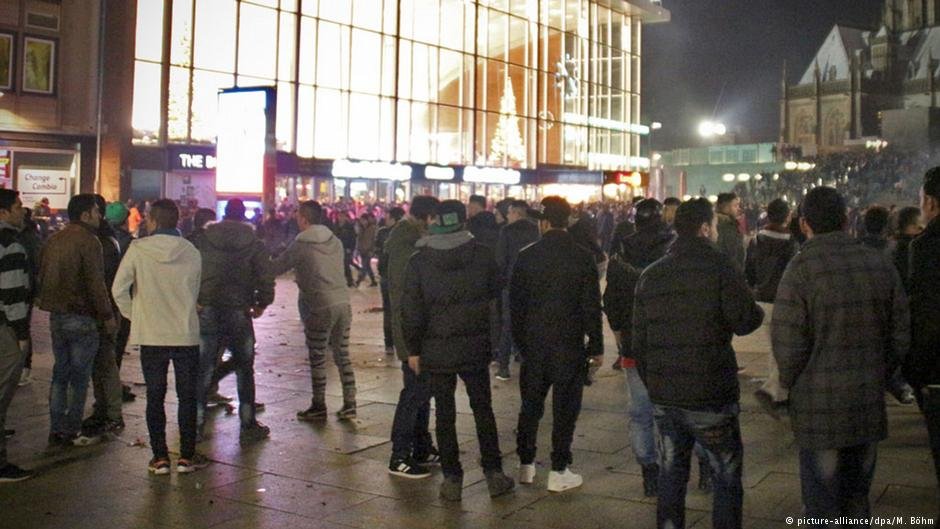 Inaccurate perception
Thomas Hestermann, a media researcher from Macromedia University in Hamburg, says media coverage of such incidents, which often focuses on the ethnic origin of the perpetrators, creates an inaccurate perception of migrants.
Since 2007, Hestermann has been studying German media reporting on crime. According to his research, the broadcast media's focus on the origins of a criminal suspect increased more than six-fold after the 2015 Cologne attacks.
Almost always, the ethnic background of an accused person is only mentioned when they are foreign, Hestermann told Reuters. "These are numbers that paint a completely different picture than what police statistics show."
They also do not appear to tally with the findings of the Integration Barometer, a nationwide survey of more than 15,000 people's assessment of migration and integration in Germany, which suggests a positive trend, with more than 90% of people rating their personal contact with people from diverse backgrounds as "extraordinarily positive."
Also read: Report uncovers Germany's structural racism against Muslims
Integration and inclusion
The controversy over whether a failure of integration played a role in the New Year's Eve riots continues to dominate political debate, the CDU accusing the Berlin government of "turning a blind eye to a major problem, want(ing) to cover up the results of a lack of integration and prevent an important debate," writes the Berliner Morgenpost newspaper.
CDU frontrunner Kai Wegner has said that young Berliners from immigrant families need to be "won over to our society."
Meanwhile Tareq Alaows, who arrived in Germany as a refugee in 2015 and had to drop his candidacy for the German parliament in 2021 over racist threats, says integration is "not a one-way street."
The refugee policy spokesperson at the Pro Asyl refugee rights group, Alaows told Reuters: "Migrants should accept this society's values and adapt to them, but inclusion of these new citizens is also the responsibility of the society."
With Reuters