Switzerland recorded some 52,000 cases of unauthorized entry last year, almost three times as many as in 2021. Most of the migrants apprehended were reported to be of Afghan and Moroccan nationality.
The number of recorded cases jumped from 18,859 in 2021 to 52,077 in 2022, the Federal Office for Customs and Border Security (BAZG) said in a press release on Thursday (January 19).
The jump in figures between December 2021 and December 2022 "is mainly due to the irregular entry of migrants into Switzerland via the eastern border as well as via the southern border," the office said, citing crossings from Austria and Italy respectively.
The migrants who entered Switzerland irregularly are mainly of Afghan and Moroccan nationality, the office added.
In the first pandemic year, the number of unauthorized entries into Switzerland was 11,043 -- Thursday's figures show how migration movements declined during the pandemic but rose again in the second half of 2021. This is when most of the COVID-19 restrictions were lifted.
The number of people arrested on suspicion of people smuggling however appears to have remained stable: BAZG said it stood at 476 last year, in line with the 478 arrested in 2021.
Entries from Italy, Austria
Most of the migrants entered Switzerland from Austria and Italy, reports the Swiss Tagblatt newspaper. 852 of the nearly 6,000 people apprehended in December were reportedly handed over to the authorities of neighboring countries, mostly Italy. In November, Italy took back 571 people, reported Tagblatt.
Coming from Austria, many migrants were reportedly using an Austrian asylum procedure card for identification, reported Switzerland's ATS news agency citing Swiss border guards.
Last September, the Swiss and Austrian governments agreed a plan to combat irregular migration on the Swiss-Austrian border. This entailed running joint patrols on cross-border trains as well as stepping up measures against people smugglers.
A similar agreement followed in December when Switzerland and Germany announced joint measures aimed at stopping the flow of migrants and asylum seekers across their borders, in particular through joint police patrols on trains. The move followed media reports that Swiss authorities had been allowing migrants to travel from Austria through Switzerland to Basel, and assisting them in their onward journey to Northern Europe. 
Switzerland is part of Europe's Schengen open-borders zone. Normally it has no passport checks on its borders with the surrounding countries France, Germany, Italy, Austria and Liechtenstein, but all Schengen member states can reimpose temporary border checks "in the event of a serious threat to public policy or internal security," states the EU.
Read more: Switzerland accused of helping migrants reach other European countries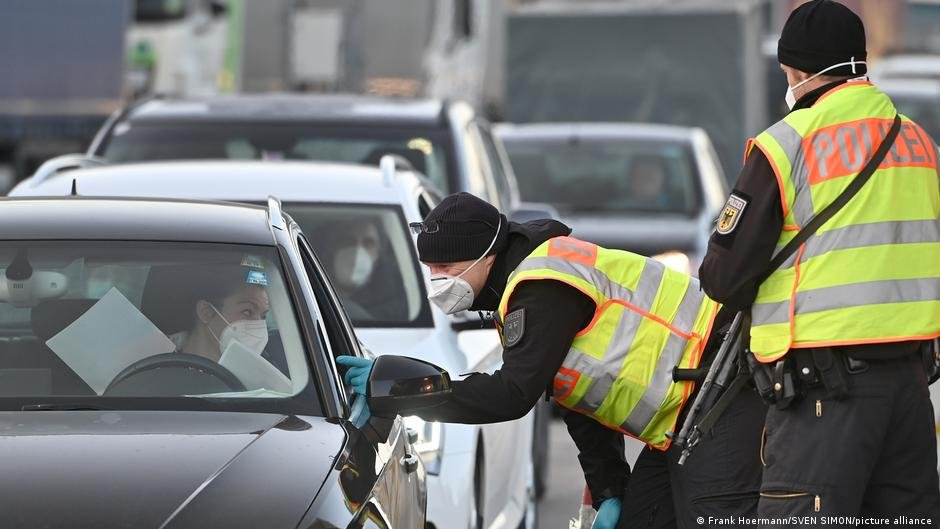 Balkan route more active
In 2022, the Balkan route saw a significant increase in irregular migration. The EU border agency Frontex said it detected some 330,000 entries into the European Union overall (64% more than the year before), with 145,600, or 45% through the Western Balkans region (136% more than in 2021).
Frontex said that this is the highest number of crossings reported on this route since 2015. Most of the migrants were reported to be Syrian, Afghan and Turkish; but also nationalities that previously were not so frequently seen on this route were reported, such as Tunisians, Indians and Burundis.
Switzerland has also experienced the effects of this development. In October, the State Secretariat for Migration (SEM) released a statement pointing out that Serbia in particular had become a departure point for migrants.
"The number of illegal immigrants entering European countries bordering the Western Balkans has risen sharply in recent months. With up to 1,100 people a week being apprehended at the eastern border, Switzerland is also strongly affected by this migratory flow," AFP cites the secretariat as saying.
According to the SEM, it recorded around 24,000 asylum applications in 2022. This does not include the nearly 73,000 Ukrainian refugees who have obtained temporary protection in Switzerland since the Russian invasion of Ukraine in February last year.
Read more: Why has the Balkan migrant route become more active again?