In the EU capital city Brussels, an estimated 3,000 migrants and asylum seekers sleep homeless or in temporary accommodation. It is a similar story in neighboring Netherlands.
There are about 20 tents built on top of wooden pallets in the center of Brussels. 27-year-old Fairadoon, an asylum seeker from Afghanistan, calls one of them his home, reports the German Press Agency dpa.
Most of the tents house at least two people, if not more. Fairadoon explains to dpa that when he arrived in Belgium he applied for international protection but was told there was no place in a center for him, even though by rights, under the law, he should be offered one.
The group camping in the center of town have no clean toilets or showers available to them. Some of them have been sleeping on the streets for five to six months at least. There are few women who sleep on the streets, or children as these groups normally qualify for a place in asylum accommodation more quickly.
Also read: Europe struggles to assist large numbers of asylum seekers
Cases of scabies, diphtheria and TB reported
Cases of scabies, diphtheria and Tuberculosis have all been reported among those sleeping rough, say organizations who work with homeless migrants on the street. Many of those sleeping there have experienced trauma either before they left their countries, or along the way to Europe and are still suffering the effects of those experiences today. Living on the streets, say homeless charities, just makes those experiences even worse.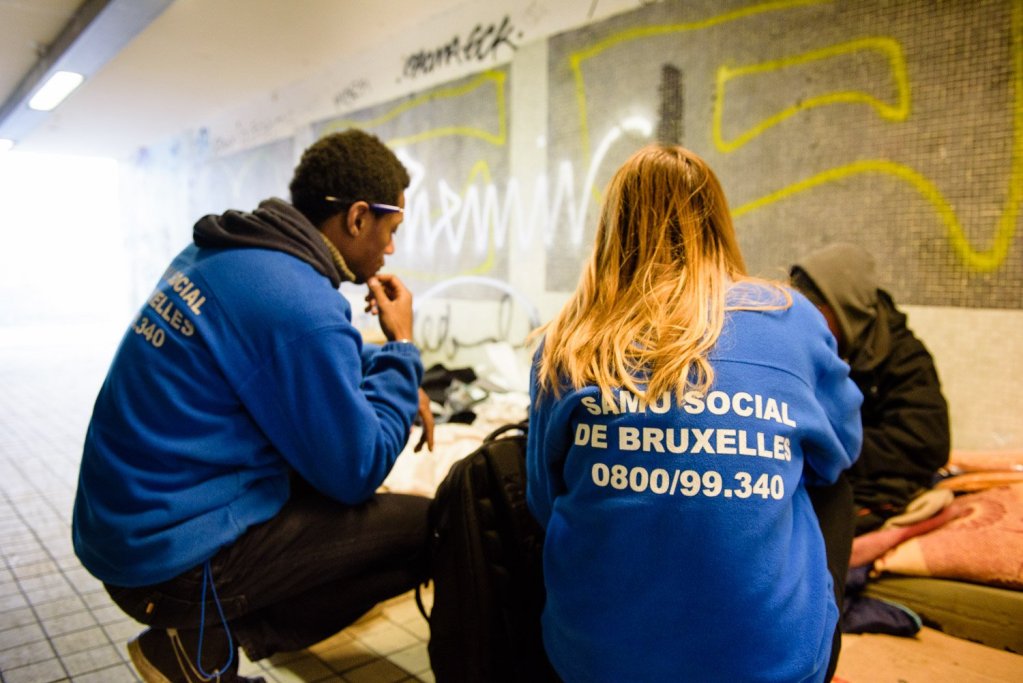 Accommodation for asylum seekers in both the Netherlands and Belgium has been over subscribed for months. The Belgium Federal Agency for Asylum Fedasil estimates that at least 3,000 migrants are homeless at the moment in the country. They either stay in tents or in squatted buildings.
A spokesperson for Fedasil, Benoit Mansy, told dpa that the situation was "unacceptable."
Also read: Dutch court orders government to clean up 'inhumane' migration centers
In the Netherlands, the authorities estimate that about 22,000 migrants and asylum seekers are currently housed in temporary accommodation, many of them have been there for more than a year. For many, that might mean sleeping on tiny cots in the middle of vast sports halls, or even under canvas. With only thin divides or pieces of material to partition one sleeping area for another, there is very little privacy for many of the people sleeping there, reports dpa.
Camps 'sunk below the humanitarian standards required'
"These kinds of camps have sunk below the humanitarian standards required," declared the Dutch Refugee Agency, which took the country to court over the issue in summer, and won.
According to dpa, the problems facing the Netherlands has been largely brought upon themselves. In 2022, the country was dealing with about 47,000 asylum seekers, significantly below the levels they dealt with in 2015, when the numbers hit around 60,000 registered asylum seekers.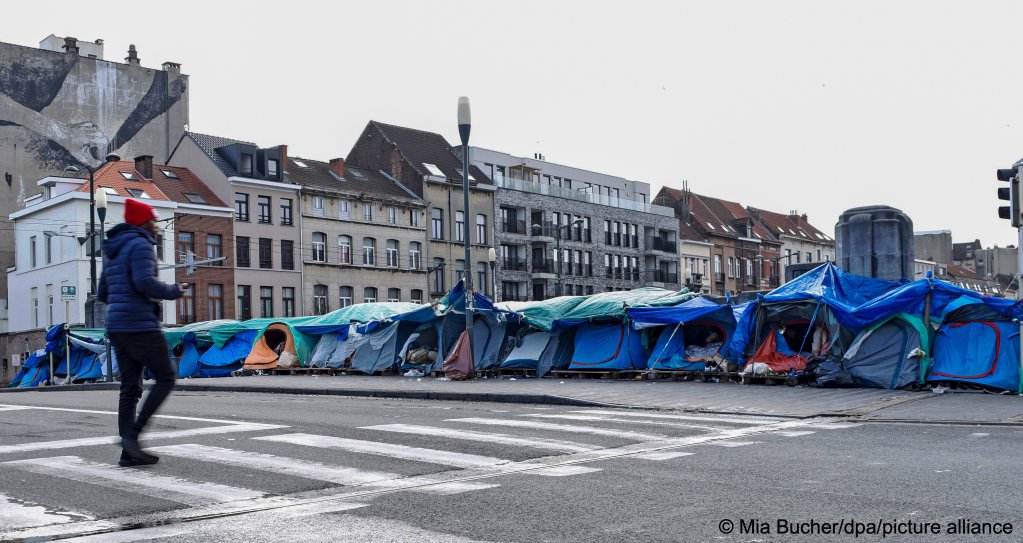 In a bid to save money, the authorities then cut the numbers of beds and asylum seeking acccommodation centers, and the waiting times for processing asylum claims also became longer.
Back in Belgium, Fairadoon says that he is told every week by the authorities that he must continue to wait for a place in accommodation. Magali Pratte, who works for Samusocial, an organization helping homeless people in Brussels, accuses politicians of just not caring enough about the situation, and "lacking the political will."
Also read: Court rules accommodation for migrants is inadequate in the Netherlands
Authorities 'lack political will'
Pratte says that there would be enough empty buildings in Belgium that could be put to good use and offer at least a roof over the heads of the asylum seekers currently sleeping in tents.
In 2022, according to the Belgium authorities almost 37,000 people applied for asylum in the country. Compared to the previous year, the numbers increased by 42%. The majority of those applying for asylum come from Afghanistan, Syria, Burundi and the Palestinian Territories.
In addition, according to the European statistic agency Eurostat, around 57,000 Ukrainians sought protection in the country since the beginning of the Russian invasion in Ukraine. However, this group don't need to officially apply for asylum and can find accommodation on the private market as well as receiving help from the state.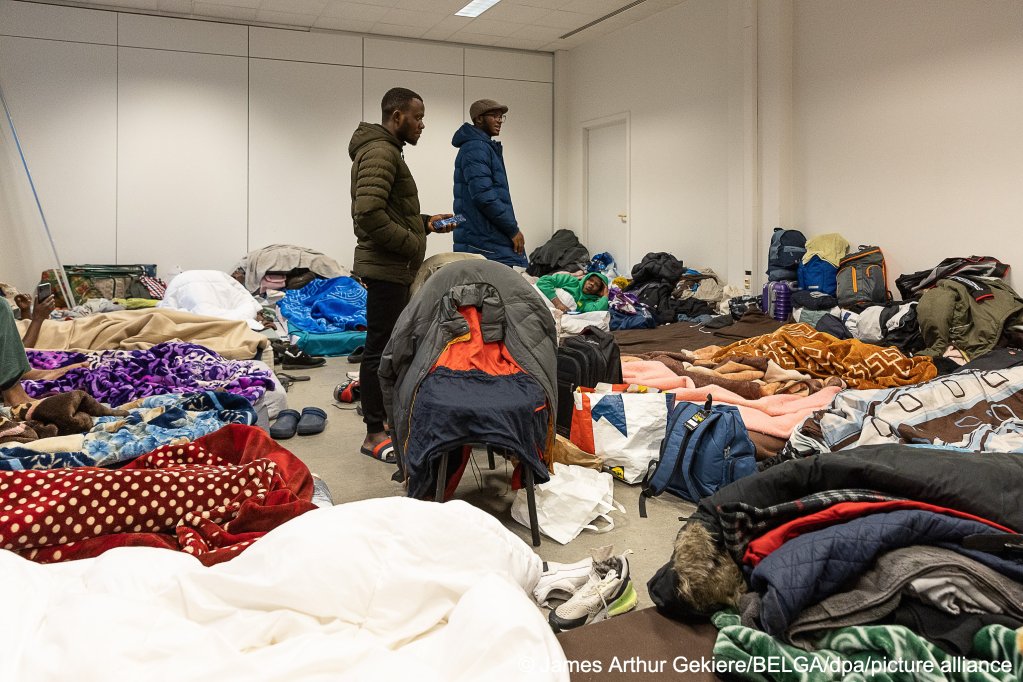 More accommodation needed
Just like in the Netherlands, in Belgium, many asylum seekers who have got a place in accommodation then wait a long time before their asylum claims are processed, which means their place in the accommodation is not freed up quickly enough to make way for the next round of arrivals.
In November, a group of 148 asylum seekers took the Belgium authorities to court and demanded a place in accommodation. The court in Brussels served orders on Fedasil saying that the men were "at risk of severe and irreversible damage to human dignity." However, even after the court order was issued, no action was taken and the men then applied to the European Court of Human Rights.
The Belgium authorities say they now have places in accommodation for about 33,500 asylum seekers, about 5,000 additional places were added over the course of 2022, but it is still not enough.
Largely based on a feature in German from Mia Bucher and Annette Birschel from dpa