A case against search and rescue volunteers Sarah Mardini and Sean Binder in Greece has been shelved for now. But hundreds more people across Europe still face charges such as migrant smuggling, despite growing calls to end the criminalization of humanitarian assistance.
In 2015 Syrian refugee Sarah Mardini was treated as a hero when she and her sister Yusra jumped from the sinking boat in which they were escaping to Europe and swam for more than three hours to guide it to shore on the Greek island of Lesbos.
Some may not know how the story unfolded and why, despite having made it to Germany and been reunited with her family, Sarah said in 2021 that she cried "every single day." They may not have heard how Sarah and her friend Sean Binder from Ireland later joined a group of volunteers on Lesbos helping to save migrants from drowning at sea. And how that led to their arrest and imprisonment, including solitary confinement, for more than three months, as they were investigated by Greek authorities for smuggling, membership of a criminal organization, money laundering, espionage and a string of other offences.
It took years before Binder and Mardini finally faced court in Lesbos, in what a report commissioned by the European Parliament described as the largest case of the criminalization of humanitarian assistance in history. Earlier this month, the misdemeanor charges against them were dropped because of procedural flaws in the prosecution's case, but they could still face charges for serious crimes and penalties of up to 20 years in prison if convicted.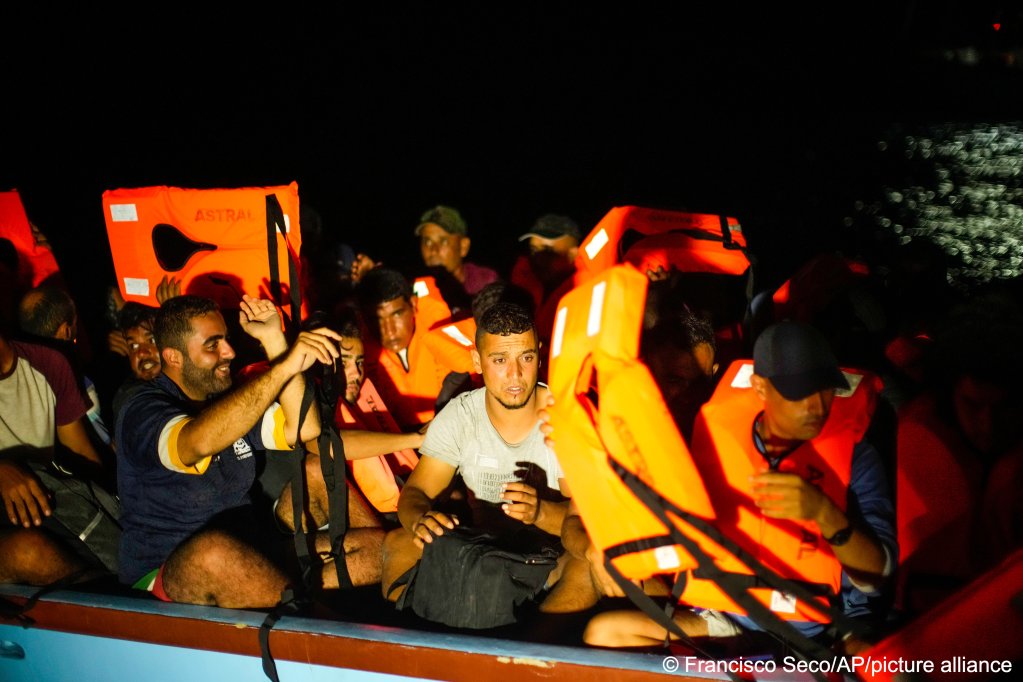 'Too many life jackets'
Mardini and Binder and their 22 co-accused are among hundreds of individuals across Europe who are facing charges related to providing assistance to migrants. And the rate at which criminal charges are being brought is rising, according to human rights groups like Amnesty International.
The activities that have led to criminal prosecutions go far beyond alerting the coast guard to people in distress or rescuing migrants at sea. Over the past six years, Amnesty has documented examples of cases against helpers for giving food and hot tea to migrants, providing shelter, helping people in the mountains, attending protests, and flashing the lights of a car. The accused individuals include priests, mountain guides, lawyers, and sea captains, among others.
When it comes to charges against NGOs carrying out search and rescue, the most common accusations leading to civil or criminal charges have included having too many passengers on board, having too many life jackets on board, having inadequate sewage systems for the number of potentially rescued people, and causing environmental pollution, according to the EU Fundamental Rights Agency.
Also read: Italy: Prosecutors demand 10 years and 5 months for former Riace mayor
Chilling effect
One case began very recently in Latvia, where very large numbers of migrants, including families with children, continue to attempt the border crossing from Belarus in the hope of seeking asylum in the EU. Some have needed amputations after becoming severely frostbitten while they were stranded in the icy border zone, which is under a state of emergency. At least one migrant, an Afghan citizen, has died.
On January 13 Latvia's state border guard initiated criminal proceedings against two members of the human rights organization, 'I want to help refugees' (Gribu Palidzet Belgiem) including its head, author and sociologist Ieva Raubisko.
They had traveled to the border of Latvia and Belarus to ensure that five Syrian asylum seekers received humanitarian assistance according to an injunction issued by the European Court of Human Rights.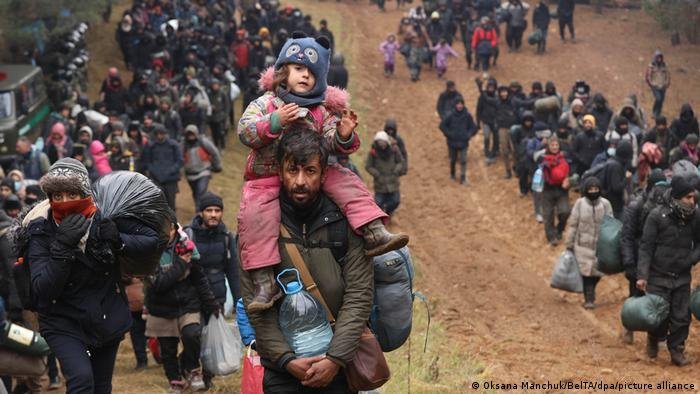 According to Raubisko's organization, it's the first case in history in Latvia in which authorities have criminalized legitimate human rights activities, and it sets a dangerous precedent.
Even if the two are acquitted or the charges are withdrawn, as happened in Lesbos, they are concerned that the mere possibility of prison terms or large fines for those accused of providing humanitarian assistance will have a harmful effect on human rights.
The European Court of Justice ruling on the so-called 'Stop Soros' law in Hungary, which created a theoretical risk for human rights activists to be criminally punished for helping border crossers to apply for asylum, noted the real danger of this 'chilling effect'.
Legal limbo
Making people afraid to join search and rescue missions or provide other forms of help to migrants is one of the main motives of states for prosecuting human rights defenders, according to Dariush Beigui.
It has been five years since the search and rescue ship he captained, 'Iuventa', was confiscated in Italy. Beigui and three other crew members who worked on Iuventa between 2016 and 2017 have been in a kind of legal limbo ever since, with the courts still to decide whether their case can go to trial. If convicted, they face 20 years in prison for "aiding and abetting illegal immigration," plus large fines.
With 30,000 pages of documents, the prosecution of the Iuventa crew rivals the Mardini case as the biggest criminal case against human rights defenders.
"It's cost us a lot of time, a lot of energy, and a lot of money," Beigui told InfoMigrants. "It's exhausting. In the last three months of last year I think I was six times in Trapani (the Sicilian city where the preliminary hearings have been held)."
More than the cost to himself, however, Beigui is concerned about what he believes are the consequences of taking NGO search and rescue boats out of commission. "For me it's money and energy and nerves, but for people on the move it costs their life when nobody is out there to help them."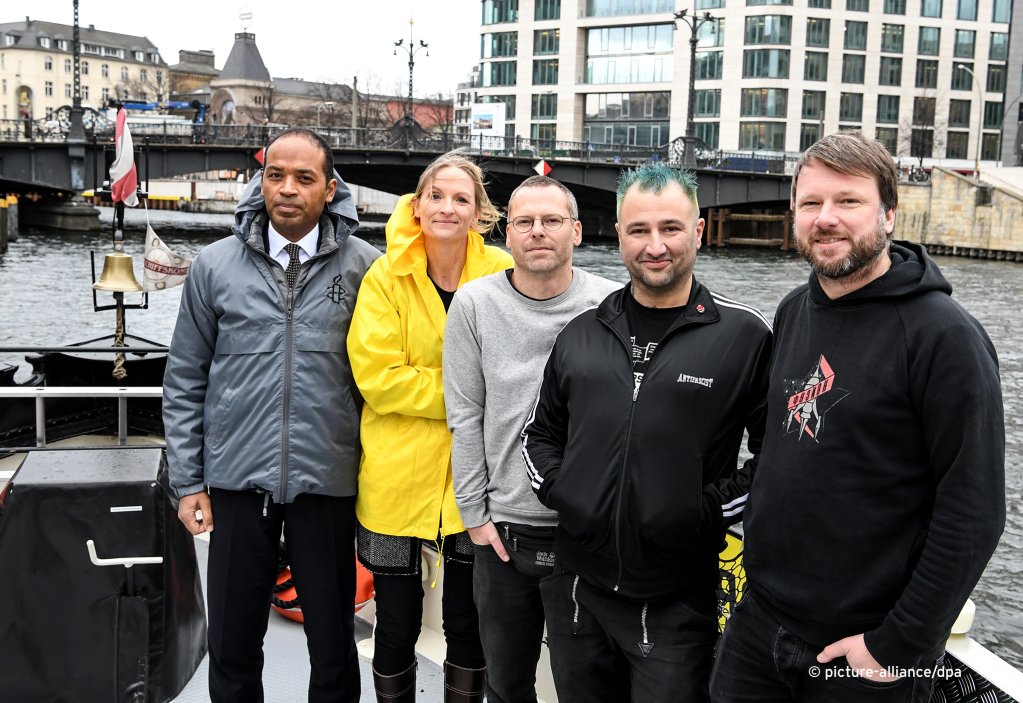 'The biggest pains in the arse of the Greek state'
In Greece, veteran human rights defender Panayote Dimitras is also in limbo as he awaits news of a case against him for allegedly facilitating the entry and stay of third country nationals into Greece for profit.
In 2021, he provided Greek authorities with information about migrants who had arrived in Kos, listing their names and nationalities and explaining that the individuals had alerted his volunteer organization, Greek Helsinki Monitor, to their presence, as well as their wish to apply for asylum.
Greek authorities have accused him and Tommy Olsen, the Norway-based founder of Aegean Boat Report (ABR), of working with people smugglers in Turkey. Instead of ordering that Dimitras be placed under house arrest during the investigation, they wanted to bar him from working with GHM.
"They were eager to restrict our work," Dimitras told InfoMigrants. "(That) was the main purpose of this whole charade."
Dimitras claims Greek authorities in this case were motivated by vengeance, because ABR and GHM are both involved in monitoring human rights violations committed against migrants, including illegal pushbacks – which the government denies have taken place. This makes them, in Dimitras' words, the two "biggest pains in the arse of the Greek state."
He, too, is convinced of the chilling effect of the accusations against him and Olsen. "When you do those things, most people just stay away," he says. "After the Mardini and Others case when some people spent 100 days in prison, a large number of NGOs became extremely careful, especially in the islands. Before that case, people were going to the beach and were trying to help the people when they were arriving."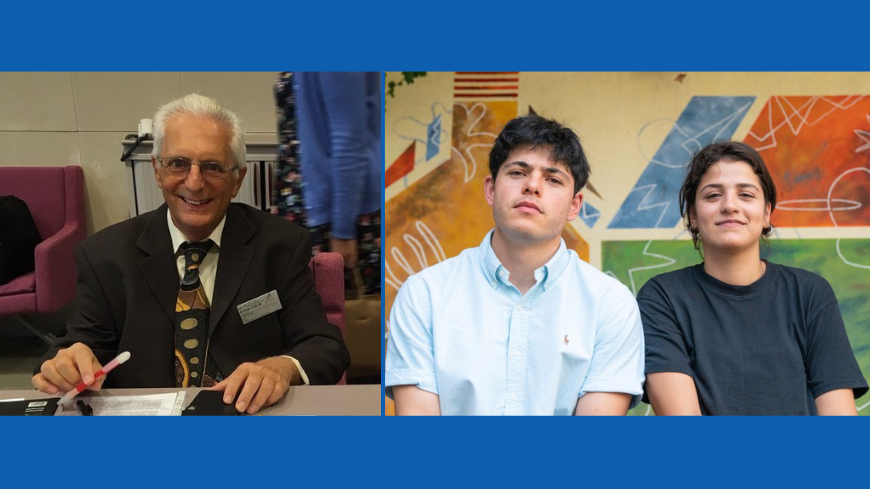 Calls for reform
International law says that states should protect not only the rights of migrants but also those who assist them, and there have been countless calls for an end to criminalization of humanitarian assistance by UN human rights representatives and NGOs such as the International Commission of Jurists (ICJ), as well as Amnesty International, Human Rights Watch and other civil society groups.
These organizations have urged the EU to reform laws which are currently ambiguous about the distinction between people smuggling for financial profit and humanitarian assistance. But so far, despite guidance in the EU migration pact over two years ago on exactly what is criminal and what is not, it remains a grey area.
"No matter whether you help people, if you are a migrant or if you are a smuggler, all three categories get the same charges of 'aiding and abetting illegal immigration'," says the former Iuventa captain Dariush Beigui.
The EU Home Affairs Commissioner, Ylva Johansson, just last week appealed again to EU countries to "make it crystal clear in their national law that humanitarian assistance is not to be criminalized." But politicians joining the debate in the European Parliament could not have been further from consensus, with many insisting that NGOs claiming to be involved in sea rescue were guilty of organizing illegal migration, and praising governments that had defended their countries' borders.
Any political or legal change, if it comes, may be too late for those currently facing prosecution, including Panayote Dimitras. While he waits for the Athens courts to examine what he says are a host of procedural problems, he remains "a hostage." 
"It's been month, and in theory I'm losing my sleep on it," he says. "There were moments which were, you know.., I'm 70 years old. It was very, very chilling."