The Checkpoint is a sexual health clinic in the center of Paris specialized in LGBTQ+ healthcare. It's open to migrants with or without healthcare coverage and is accessible without appointment, Monday to Saturday.
Where should you go if you're an LGBTQ+ migrant with or without healthcare coverage, looking for sexual healthcare in Paris? The city has multiple places you can go if you don't have health insurance, but the Checkpoint specializes in care for LGBTQ+ patients and vulnerable individuals.
In addition to their permanent center in Paris at 13 rue d'Alexandrie, the Checkpoint also visits CADA and HUDA migrant shelters to test people for STIs and provide medical counseling. Of the 139 people they have consulted since 2021, 70 were tested for the first time for HIV and hepatitis. The positivity rate for hepatitis for that sample was three times the national average.
InfoMigrants sat down with Hannane Mouhim and Amélia Viguier, who are in charge of Checkpoint, CADA and HUDA, to learn more about their services.
InfoMigrants: What is the mission of Checkpoint Paris?
Hannane Mouhim and Amélia Viguier: The Checkpoint Paris' objective is to fight healthcare inequalities. People who can easily access healthcare are the most socially and economically advantaged. They have no difficulties accessing healthcare, know their rights and receive them.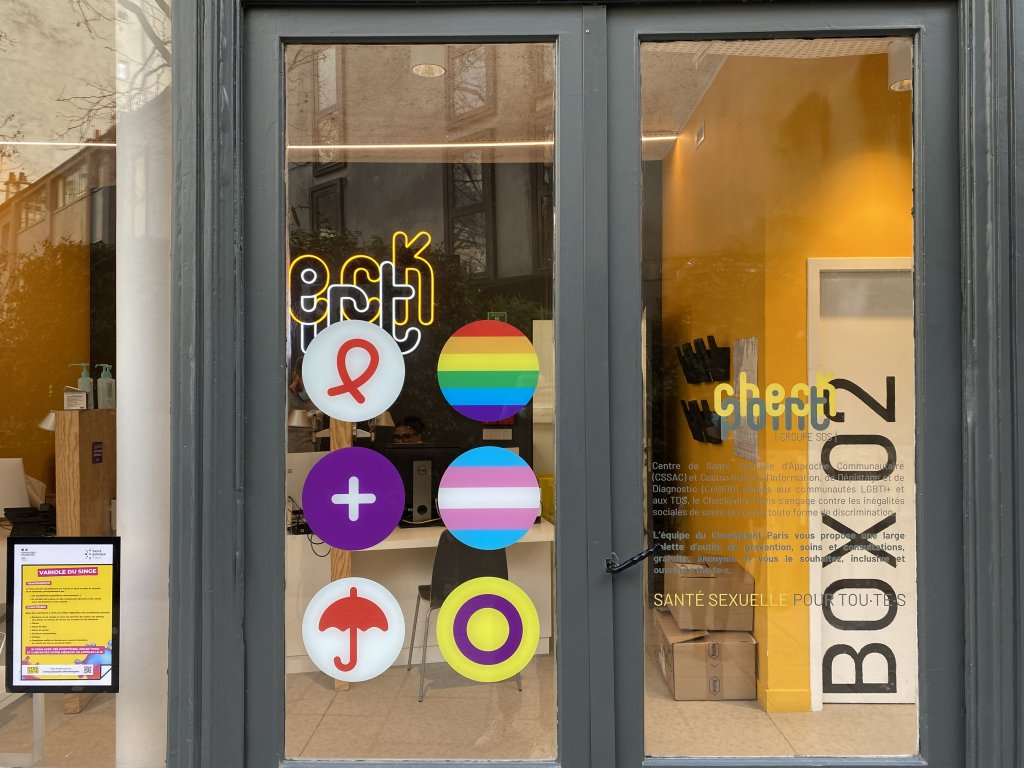 Here, we practice proportional universalism, meaning we identify vulnerabilities to do more for those who need it most. For example, we pay special attention to someone without health coverage. If they miss their appointment, we'll try and call them back to make sure they understood the importance of vaccination – if they came to get vaccinated. If someone without health coverage comes without an appointment and we don't have availabilities anymore, we'll still try to find a slot for them because we know that it's more complicated for them. A migrant person living in a CADA or HUDA, waiting for their asylum application, and commuting for an hour and a half to come to the Checkpoint, is not the same as someone living in the city who took the subway to come here.
What kind of services do you offer?
We offer tests for sexually-transmitted infections (STI) and treatments for syphilis, hepatitis A and HPV. We also have post-exposure prophylaxis (PEP) [a treatment to prevent HIV infection shortly after exposure] so if you have unprotected or not well-protected sexual intercourse, you can come within 48 hours without an appointment. We also give this treatment to people without coverage. We give pills for a month, we vaccinate and treat them if need be too. We also administer PrEP (Pre-exposure prophylaxis), again with or without healthcare coverage. PrEP is a medication that protects you against HIV infection, that you take before and after sexual intercourse. This protects you against HIV in addition to condoms, and even better if you take the pills according to medical instructions.
We have a sexologist, a gynaecologist, an addictions specialist, and we provide LGBTQ+ consultations.
We have a psychiatrist and will soon also have a psychologist. We have a general practitioner who assists individuals wishing to transition hormonally.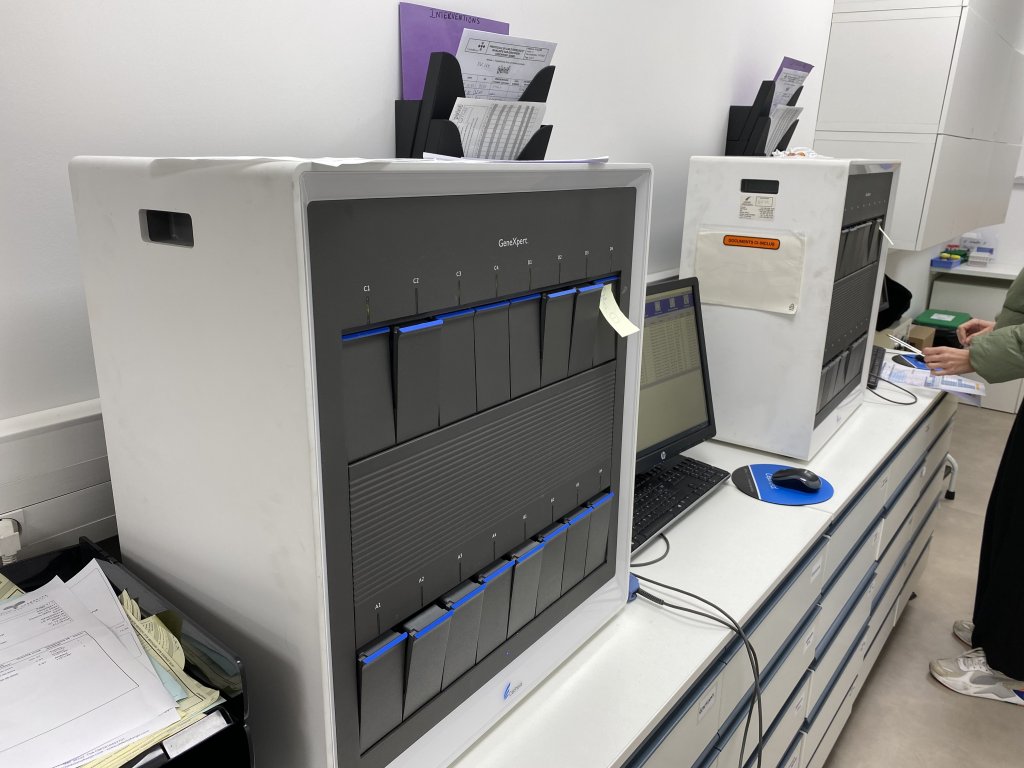 What kind of barriers are there for migrants to access healthcare in general, and LGBTQ+ migrants specifically?
People in precarious living conditions, and asylum seekers in particular, are often met with discrimination and all sorts of barriers. They live in an "urgent mode." They only seek medical attention when it hurts too much. Pain is a daily part of life and work, and one goes to see a doctor when it becomes unbearable. So people often come late, and their illnesses are at advanced stages. Some also don't know about prevention medication and how to get them.
Many people don't know their rights. Access to AME [Aide médicale d'état, the full medical coverage provided to migrants after three months without a residency status] has a three-months latency, so someone who needs to see a doctor doesn't necessarily have their rights to have their coverage activated, so they have to go to PASS centers in hospitals, which are overwhelmed.
A major issue you mention is "renouncing care," what do you mean?
"Renouncing care" is when you have the right to access care but you renounce it because it's too complicated – because you're discriminated against. For example, lesbian patients, some say "it's been ten years since I've seen a gynaecologist, because I was told sexist, homophobic things." So some say no, it's too violent, so they won't go anymore. Healthcare professionals and public health decisions are responsible for this, not people who renounce because they're discriminated against, because they're distanced from healthcare. And there's something else that is unacceptable in our healthcare system, it's doctors refusing healthcare on discriminatory grounds, which is illegal. Refusing to take AME health coverage, refusing to take in HIV positive patients, sex workers, people of color, LGBT people, all of this exists, we need to talk about it and change it.
What is important to know for migrants reading this?
With or without healthcare coverage, people are welcome here and have access to all our healthcare services. When you're a migrant, it's also important to know that refusing healthcare on discriminatory grounds is illegal. Us healthcare professionals have to receive all people, be they LGBT or not.
Checkpoint Paris is open Monday to Friday 9 am to 9 pm and Saturday from 10 am to 7 pm. You can go with or without an appointment. Find more information on their website.