Several pro-migrant organizations are supporting legal challenges to the UK government policy to send asylum seekers to Rwanda. They staged a protest against the policy outside parliament this week, calling for the policy to be abolished.
Activists staged a protest on top of a doubledecker bus near the Houses of Parliament in central London on Thursday (January 25). More than 100 charity organizations working with refugees, migrants and asylum seekers in Britain had called on people to demonstrate, hoping to persuade the government to, as they said, "scrap the cruel Rwanda plan."
The umbrella organization Together with Refugees shared videos and photos of the demonstration on Twitter, showing people with heart signs chanting "[the] Rwanda plan is cruel and wrong."
In December 2022, the UK's High Court ruled that the Rwanda plan was in fact legal, but gave the charities rights to appeal the process. No date has yet been given for a flight to Rwanda.
One of the charities challenging the government's plan, Care4Calais, released data on Thursday, gathered from a group of 213 people who are fighting their notices that they could be flown to Rwanda. The data, the organization argued, demonstrates that many of the people who may be sent to Rwanda should in fact be granted asylum in the UK and could be vulnerable in Rwanda.
'I felt like I was going to a grave'
"When I read the letter I received from the Home Office, I felt like I was going to a grave," stated a 34-year-old Ethiopian man called Haile* in a press release issued by Care4Calais and the umbrella organization Together with Refugees.
According to Care4Calais, Haile was a victim of modern slavery in his home country, having been forced to load and unload military equipment for the last 20 years. They said he has experienced torture and is a survivor of a massacre in Aksum.
Haile says when the letter arrived, "I lost my mind for a while. I couldn't believe it but it was true. It feels like the dead end of the road to life. In all other times, I am very reactive to adversaries, I never lose hope. But in this situation, I was frozen. Feels like the end of it all. The end of this thing called life," he stated in the press release.
'People have suffered the horrors of war, torture and human rights abuses'
Care4Calais believes that the UK's Rwanda policy is "targeting victims of some of the worst things imaginable who are very likely to have viable asylum claims here in the UK.
They said that 72% of the asylum seekers they supported came from countries that have "very high asylum acceptance rates."
Among the 213 asylum seekers working with them to challenge their Rwanda notices are reportedly 42 from Sudan (20% of the total), closely followed by Iranians (39 or 18%), Syrians (27 or 13%), Eritrean (26 or 12%), Iraqis (21 or 10%), Afghans (19 or 9%) and Egyptians (7 or 3%).
Current Home Office figures demonstrate that 98% of asylum claims from Afghans, Syrians and Eritreans are accepted. For Sudanese people the acceptance rate for asylum claims stands at 87% and for Iranians at 82%.
Care4Calais said that "people who have suffered the horrors of war, torture and human rights abuses should not be faced with the immense trauma of deportation to a future where we cannot guarantee their safety."
Notices of intent for flights to Rwanda
Of the 213 they are supporting, Care4Calais stated in their press release, 13 are women, 38.5% are married and around 20% have children, "despite government claims that the policy targets single men."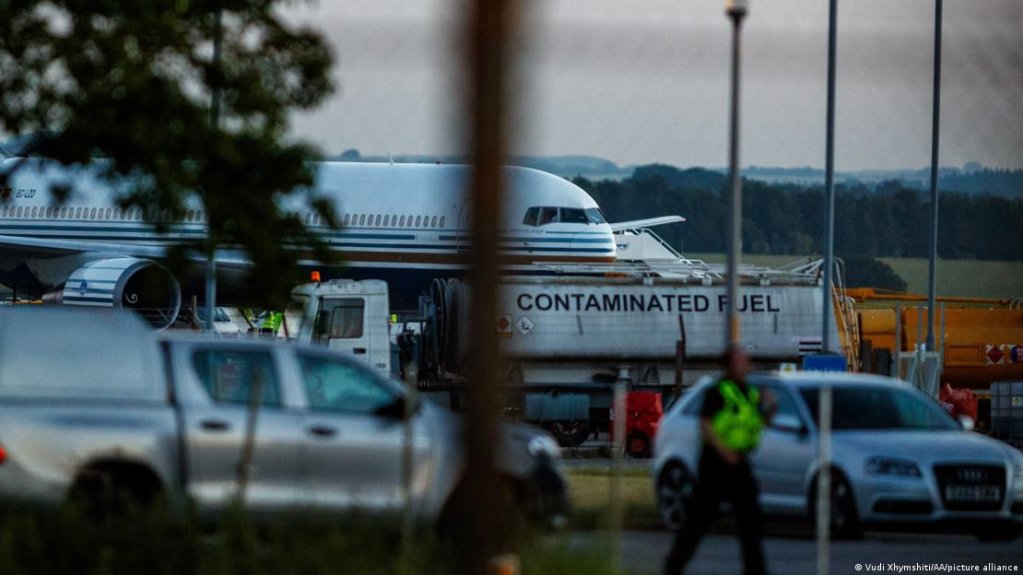 The organization also claims that 66% of the group have "reported indicators of modern slavery or torture." They said that their "[c]lients told Care4Calais they had been tortured at home or on their journey to the UK, reporting physical violence including stabbings and rape, forced labor and one reported being the victim of female genital mutilation."
Modern slavery
Under UK laws, anyone reporting indicators of modern slavery or torture should be given a hearing and potentially placed on a vulnerable list and protected.
The number of potential victims referred to the National Referral Mechanism (NRM) (to have their claims investigated) has risen from 2,340 in 2014 to more than 10,000 in 2020, according to the UK Government's latest report on modern slavery.
Labor and criminal exploitation were "the most prevalent forms of modern slavery identified in the UK" according to the report and "the proportion of child and male victims has also increased."
Once someone is referred to the NRM, states the government in guidance updated in May 2022, a committee will assess any potential victims and ensure anyone found to be a victim of "the proper support."
Victims should have access to 'specialist tailored support'
The government states that some victims "may not be aware that they are being trafficked or exploited, and may have consented to elements of their exploitation, or accepted their situation." This doesn't mean however that they cannot be referred. If an agency believes someone might have been a victim of human trafficking, slavery, servitude and forced or compulsory labor, they can refer the individual to the NRM for assessment. However, an adult must consent to being referred. Children can be referred without their consent and "must first be safeguarded."
Anyone recognized as a potential victim of modern slavery, states the government guidance, "have access to specialist tailored support for a period of at least 45 days while their case is considered." This may include: "access to relevant legal advice, accommodation, protection, independent emotional and practical help."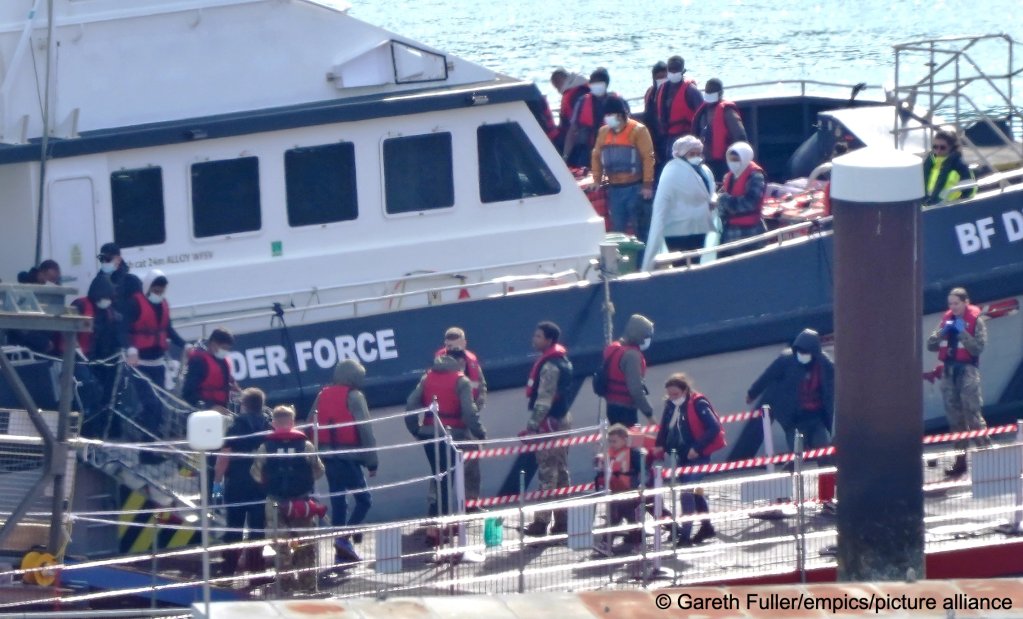 The British government has said that it will assess all cases of people sent to Rwanda individually to avoid vulnerable refugees being deported. A spokesperson for the Home Office told the newspaper The Guardian that "everyone in scope for relocation to Rwanda will be individually assessed, and no one will be relocated if it is unsafe or inappropriate for them. If an individual's circumstances change after receipt of a notice of intent, this should be communicated to us at the earliest opportunity and their case will be reviewed."
*Name changed to protect his identity