All women and girls from Afghanistan are eligible for refugee status, the European Union's agency for asylum has declared. But it's up to each country to decide whether it agrees.
Harsh restrictions on women and girls and the Taliban's implementation of strict religious 'sharia' law mean that women and girls are in general at risk of persecution in Afghanistan, and should be granted refugee status, the EU Agency for Asylum (EUAA) said in its latest assessment last week.
The decision follows an increasing number of bans and restrictions on Afghan women's access to work and education, to freedom of movement and expression – fundamental rights set down in international human rights declarations and treaties. At the weekend, the Taliban, which took power in Afghanistan in August 2021, repeated a warning to private universities that women are barred from taking university entrance examinations.
Sweden grants refugee status to all Afghan women
The EUAA Country Guidance was produced in cooperation with EU member states. But while European countries are required to take the EUAA Country Guidance into account when assessing asylum applications, they are not obliged by law to follow it.
Sweden had already decided in December, 2022 that Afghan women should be recognized as refugees under the Geneva Convention. The Swedish Migration Agency found that "Afghan women's basic rights are violated through a range of discriminatory legal, administrative, police and/or judicial measures and … the accumulation of these measures amounts to persecution," according to a blog post by Meltem Ineli-Ciger and Nikolas Feith Tan in the European Journal of International Law.
Between August 2021 and November 2022, Sweden granted protection to 402 women applicants from Afghanistan, out of a total of 451 (89%). Following the Swedish Migration Ministry's decision to grant refugee status to all women and girls from Afghanistan, it advised that those whose applications for asylum have been rejected can apply for their case to be re-examined.
Applications for asylum in the European Union have risen sharply. In 2022 they were almost double the number (some 924,000) compared with the previous year, with Afghan nationals comprising the second-largest group of applicants after Syrians.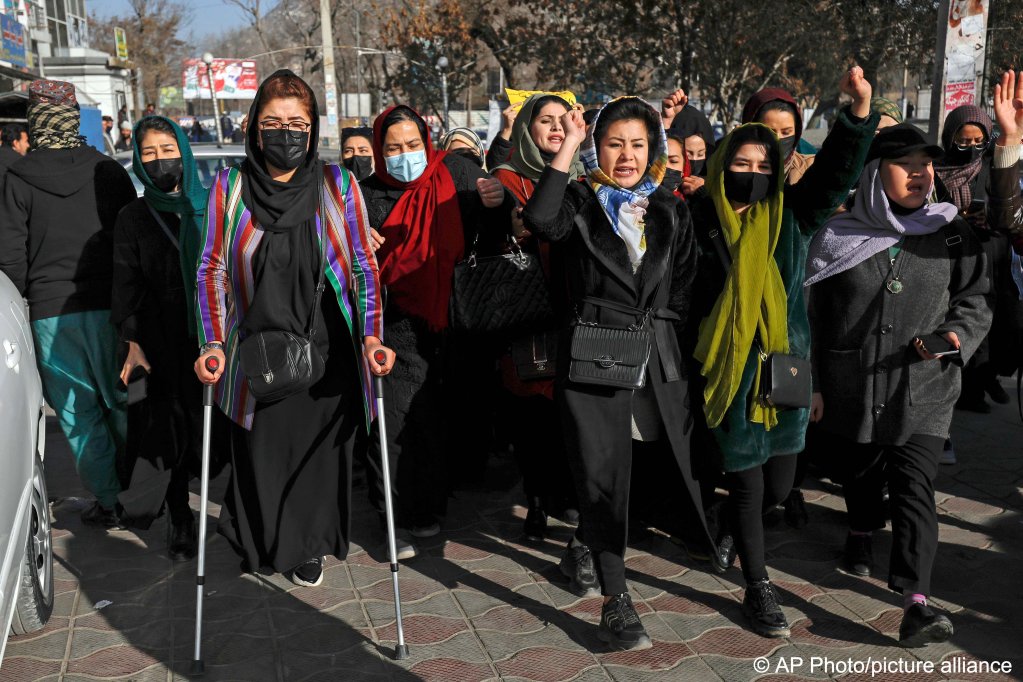 Universities lament 'no progress'
The Taliban initially banned teenage girls from attending schools beyond grade six. Then, last month, it barred women from private and public universities. The higher education minister in the Taliban-led government, Nida Mohammed Nadim, says the ban is necessary to prevent the mixing of genders in universities, and because he says some subjects being taught violate Islamic principles. The Taliban has also justified banning women from universities due to what it claimed were violations of rules for women, including a strict dress code.
The latest reminder to private universities not to allow women to take entrance exams was issued in a letter, a spokesperson for the higher education ministry, Ziaullah Hashmi said on Saturday (January 28). A copy of the letter obtained by the Associated Press (AP), stated that women could not take the "entry test for bachelor, master and doctorate levels" and that if any university disobeys the order, "legal action will be taken against the perpetrator." In some Afghan provinces, university entrance examinations started on Sunday.
A spokesperson for the private universities union, Mohammed Karim Nasari, told AP that institutions were worried and sad about the latest development. "The one hope we had was that there might be some progress, but unfortunately, after the letter, there is no sign of progress," he said.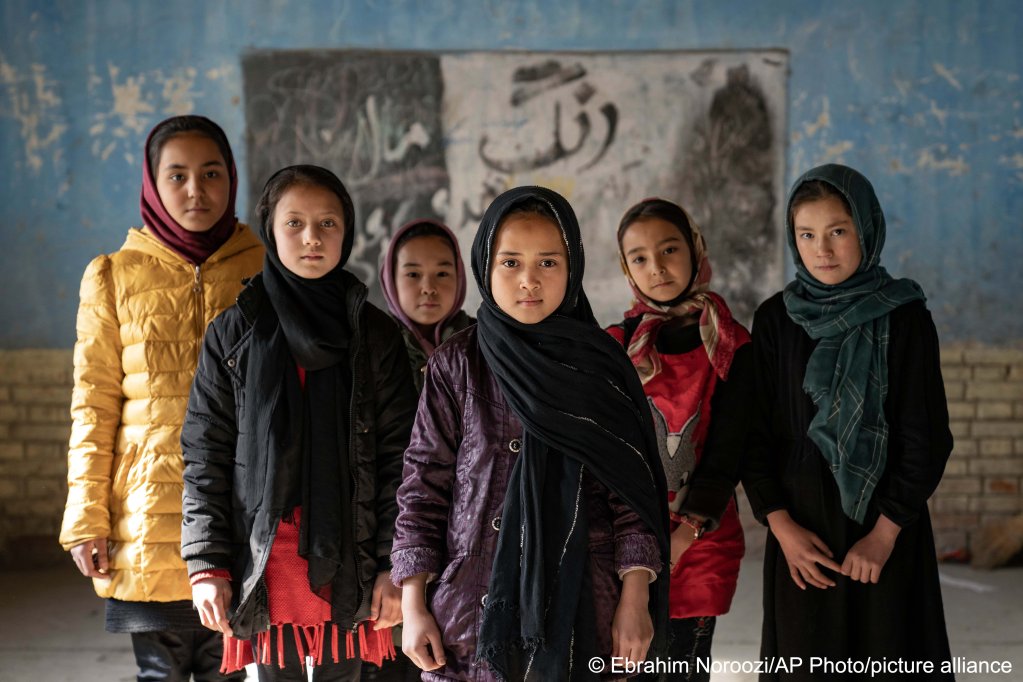 On visits to Afghanistan in recent weeks the UN's head of humanitarian affairs, Martin Griffiths, and the UN Deputy Secretary-General Amina Mohammed have both urged Taliban officials to lift bans on women working and from attending schools and universities.
Also read: UNHCR calls for lifting ban preventing women to work for NGOs in Afghanistan
With dpa, AP