At least 60% of those who crossed the Channel in small boats in 2022 will be recognized as refugees, Britain's Refugee Council says. Its analysis, published Tuesday, is based on Home Office data.
"At least six out of ten (60%) of all those who made the dangerous Channel crossing to the UK in small boats last year will be recognized as refugees through the asylum process," claims the UK's Refugee Council after analyzing Home Office (Interior Ministry) data.
The data looked at 45,746 men, women and children who crossed the Channel in 2022 and found that 25,119 "would be allowed to stay in the UK as refugees."
Also read: UK government intent on deporting Channel migrants
At the same time, claimed a press release from the Refugee Council, "the numbers of people starting new lives in the UK under formal resettlement programs such as family reunion have fallen dramatically –suggesting that more people seeking refugee status are taking the dangerous Channel journey."
Fewer safe routes
For instance, overall resettlement numbers, says the Refugee Council, have dropped 75% lower than the levels of resettlement in 2019 and the British government is issuing 36% fewer visas than before the coronavirus pandemic started.
As an illustration of those changes to migration policy over the last few years, the Refugee Council points out that several thousand Iranians crossed the Channel in 2022 and only nine Iranians were offered a safe route to the UK via resettlement between January and September 2022.
In fact many of those crossing the Channel in small boats come from countries crippled by war and political problems and benefit from relatively high asylum grant rates in the UK, between 80-90%.
According to the Refugee Council "a staggering 40% of those on the small boats in 2022 come from just five countries [Afghanistan, Iran, Syria, Eritrea and Sudan] –all of which have major problems with conflict and oppression and have asylum grant rates over 80 or 90 per cent."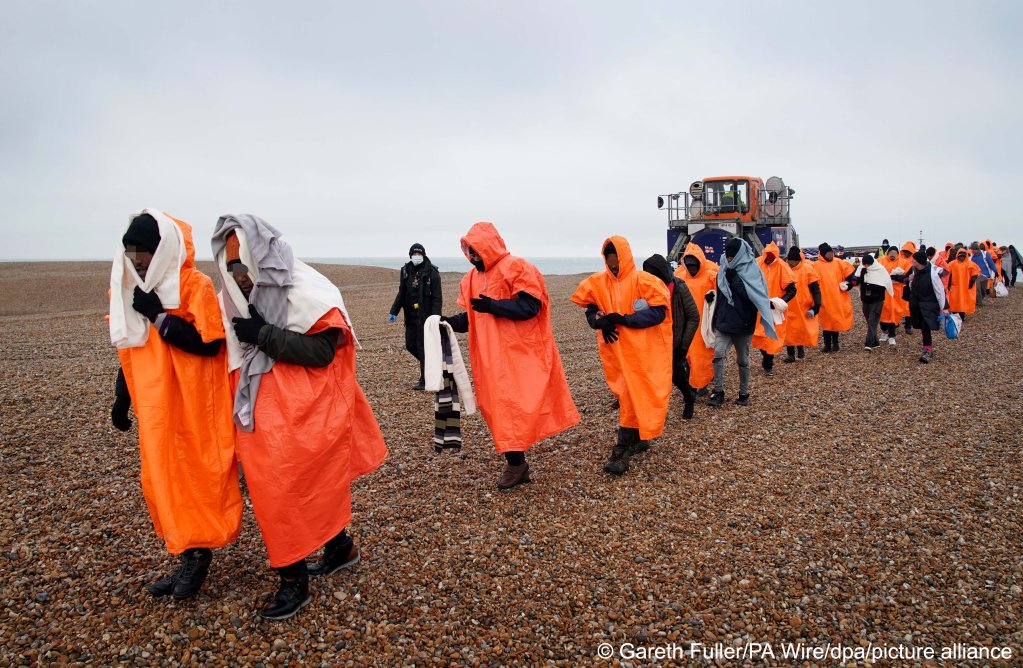 New policy: 'Inhumane and unfair'
The Refugee Council released these figures as the British government announced plans to try to make it even more difficult for those crossing the Channel in small boats to claim asylum. The Refugee Council fears that if the government proposals are implemented, and those who have crossed the Channel can no longer apply for asylum because of the method by which they entered Britain, ie without the correct papers, it could leave "over 45,000 at risk of destitution and homelessness each year, stuck in limbo and potentially facing long periods locked up in detention."
This, says the Refugee Council, could cost the British taxpayer "as much as €1.14 million per year." The CEO of the Refugee Council, Enver Solomon, said those crossing the Channel "have a genuine and urgent need of help and support – and have no other options. There are simply no safe routes through which they can seek safety – no refugee visa they can apply for like those from Ukraine."
Also read: 'More than 200' migrant children go missing in the UK, admits minister
Solomon called the new government proposals governing who could apply for asylum as "inhumane" and "unfair." He added, "it is not a crime to seek safety. No parent sends a child on a desperately dangerous journey without good reason."
Cracking down
On Monday, the UK's Home Secretary (Interior Minister) Suella Braverman, enacted some of the new measures in the Nationality and Borders Bill which she says helps to tackle those claiming to be victims of modern slavery and make what she deems to be false asylum claims.
In one case, according to the French news agency Agence France Presse (AFP), a convicted rapist "appealed against a decision by the Home Office to expel him from Britain by claiming he was a victim of criminal gangs engaged in human trafficking."
The Home Office stated that the man was bailed pending the appeal, is then alleged to have committed another rape and remains in the UK. In a statement, Braverman said that it was "totally unfair that genuine victims of modern slavery may be left waiting longer to receive the protections they need due to the flagrant abuse of the system."
She said that the changes that will be applied in the UK will mean that if a person is found to have committed an offense, the UK government has "the power to refuse your protections and kick you out of the country."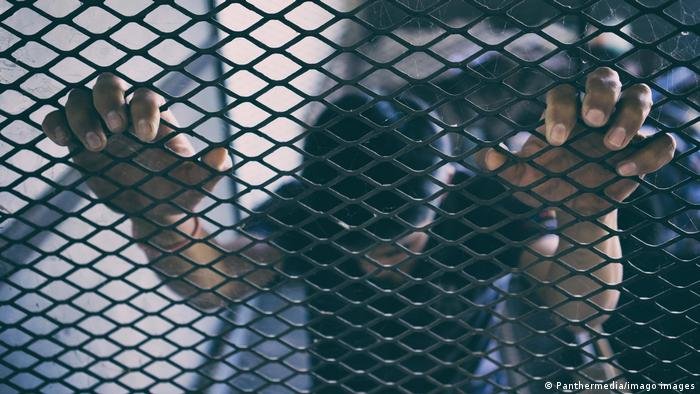 Abuse of Modern Slavery laws?
In future, AFP reported, caseworkers will demand evidence of claimant's abuse regarding Modern Slavery and not just take the claimant's word for it. Evidence might include statements from a charity worker or the police.
Also read: Modern slavery, Albanian migrants in UK back in focus
Up until now, the National Referral Mechanism (NRM) kicked in to serve anyone claiming to be a victim of Modern Slavery and involved multiple government and societal agencies. Now the Home Office wants to refer this mechanism after the National Crime Agency reported in November "that Albanian crime groups were manipulating the NRM."
The NCA said that some crime groups were coaching people they had working for them on cannabis farms, or selling drugs or working in prostitution to claim they were victims of modern-day slavery rather than being picked up and charged for the criminal offenses they may have been found to have been committing.
Braverman herself warned on October 31, 2022 in Parliament that she would be toughening up UK laws to prevent the "unprecedented number of people coming to this country ...claiming to be modern slaves." That was because, she said, they were "claiming asylum illegitimately, and they are effectively economic migrants. They are not coming here for humanitarian purposes."
Measures described as 'dangerous and regressive'
The MP added that she was keen to "honor our manifesto commitment, which is to bring overall migration figures down and clamp down on the scourge of illegal migration."
According to the website Canary Workers' Cooperative, a "radical working-class media outlet that is run by the workers," the new measures taking effect in the UK were described by Anti-Slavery International as "dangerous and regressive."
Anti-Slavery International said that the measures could deny survivors of modern slavery "the support that will enable them to access safety and recover and rebuild due to an unreasonable evidence burden."
Also read: Allegations and legal challenges continue to surround Manston processing center
The organization added that the Bill "introduces cruel 'trauma deadlines' by putting a time limit on when survivors must disclose their experiences, after which they are assumed to be lying and their credibility is damaged."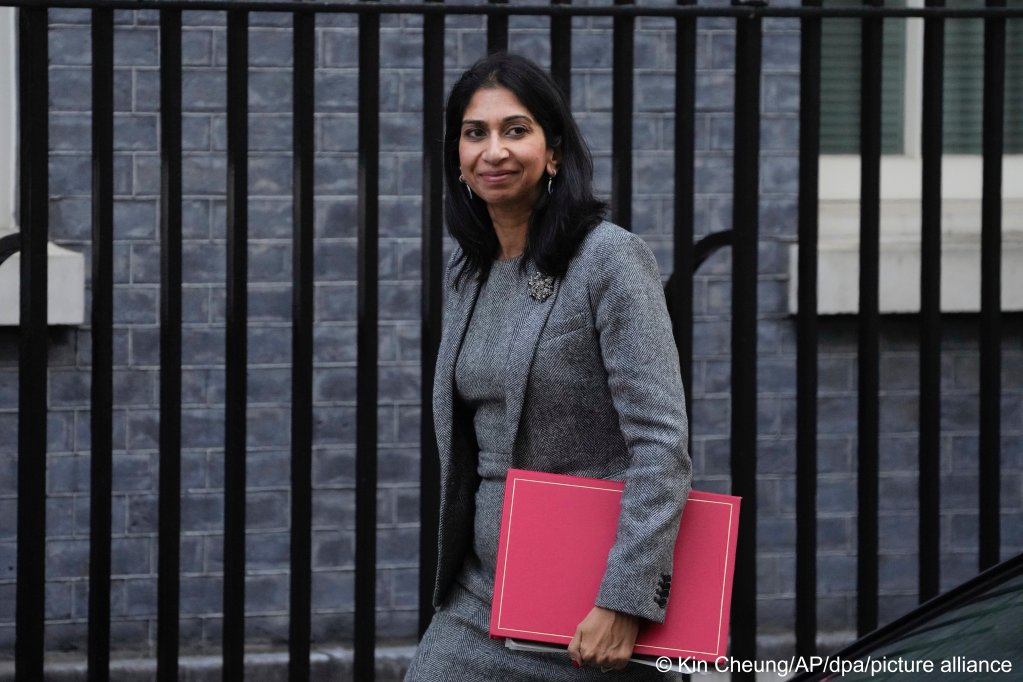 '49% of potential trafficking victims forced to commit crimes'
Anti-Slavery International also said that 49% of potential trafficking victims in 2022 had been forced to commit crimes, but by working against those found to have committed crimes in the UK, the bill could "block access to support and criminalize victims and survivors who have criminal records."
Another charity, Unseen UK, which works to support trafficking and modern slavery victims in the UK, said in response to the NCA and Braverman's claims that criminal groups were manipulating the NRM, that these claims did not hold much water.
Also read: Between two fires, the vulnerabilities that increase the risk of trafficking
Unseen UK said that the "vast majority of people claiming to be victims of modern slavery are found to be genuine – 91% in 2021 and ... 97% in 2022. And that is after the claimants have been investigated by the Home Office itself. That means only 3% of claims [in 2022] were refused – and this doesn't necessarily mean they were abusing the system."
Open Democracy also reported in October 2022, stated Canary Workers' Co-op, that they had failed to get the government to release figures relating to the number of 'serious' criminals who had attempted to claim themselves victims of modern slavery. Canary Workers' Co-op commented that "with such low rates of false claims, and with mechanisms already in place to handle them, the new law is taking a sledgehammer to a drawing pin." They added the laws would "inevitably – and cruelly – affect some of the most vulnerable people in this country."