Ursula von der Leyen has called on EU member states and partner nations to strengthen solidarity and coordination in their fight against irregular migration. She also urged countries to increase the number of repatriations of irregular migrants, and to step up their border management capabilities – particularly at the Turkish-Bulgarian border.
President of the European Commission Ursula von der Leyen urged European Union countries on Wednesday (January 1) to take "immediate action" against irregular migration, and emphasized strengthening the border between Turkey and Bulgaria.
"There are without any doubt increasing pressures" at the EU's external borders, von der Leyen said during the European Parliament preliminary session in Brussels. The session took place ahead of the EU special summit on migration, which is scheduled to take place with bloc leaders on February 9.
Citing the European Border and Coast Guard Agency (Frontex), von der Leyen said 330,000 irregular border crossings were registered in 2022 – an increase of 64% from the previous year and the highest since 2016.
"The majority" of people who apply for asylum "are not in need of protection," while return rates remain as low as 22%, she added.
To make a "real difference on the ground," the European Commission will propose a four-point plan, she said.
Point 1: Bolster the Bulgarian-Turkish border; prevent smugglers
According to von der Leyen, "the most pressing issues right now" are the land border between Bulgaria and Turkey, and stepping up EU border management capabilities.
Under the Commission's proposal, the EU could provide "infrastructure and equipment, like drones, radars and other means of surveillance" to increase Frontex's presence, she said.
Referring to the situation in the Mediterranean, von der Leyen said Brussels needs to support EU member states as well as "partners in North Africa to support their search and rescue missions." Measures to prevent smugglers and traffickers should also be reinforced, she added.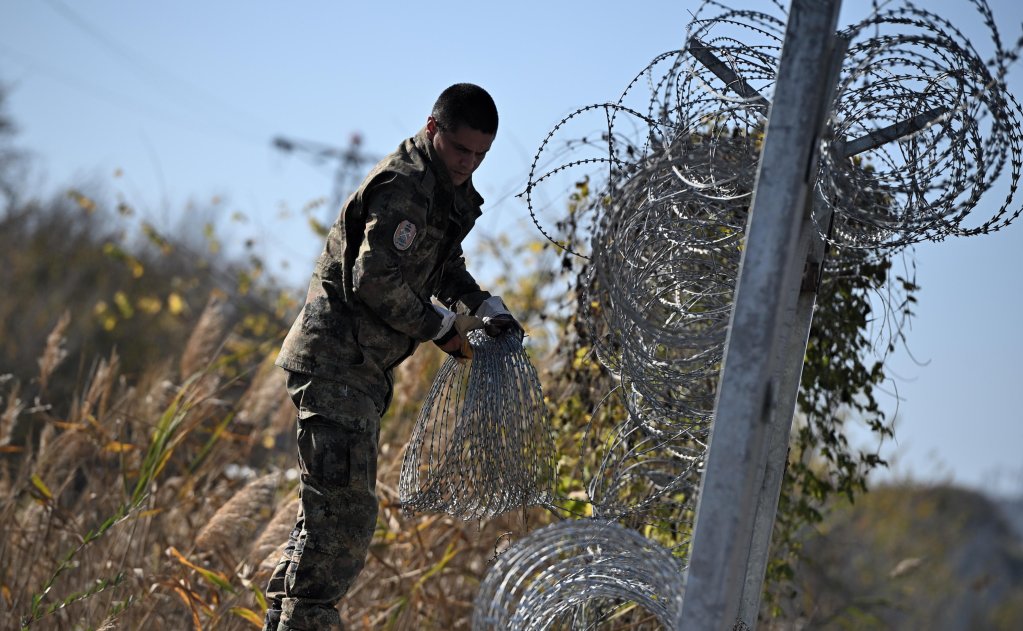 Point 2: Increase repatriations
The EU must increase the number of migrant returns, von der Leyen stressed. Around 300,000 repatriations are demanded by EU countries every year, but only some 70,000 people are actually returned to their countries of origin, she said.
Von der Leyen also spoke of the new "Schengen Information System," which will come into force in March. Under the system, an asylum seeker who was rejected in Italy but later found in France, for instance, can be deported directly from France to his or her country of origin. 
Point 3: Prevent asylum seekers from moving between EU states
Von der Leyen said there was a need for more "solidarity and responsibility" between EU member states in managing asylum applications, and called for a permanent and unified mechanism to prevent asylum seekers from moving "illegally" between EU countries.
Point 4: Support partner states
As the final point, von der Leyen said the EU should involve more non-bloc countries to fight irregular migration.
Brussels should support the interests of partner states – such as in education and the economy – but the support should also help reduce irregular migration and boost the number of repatriations, von der Leyen said.
In the long-term, however, adopting the Pact on Migration and Asylum would be the best answer, von der Leyen said, referring to the migration pact the EU Commission had presented in September 2020 hoping to speed up asylum procedures and share responsibility for migrants and asylum seekers.
With EPD