A deadly knife attack on a German regional train has triggered a debate on deportation laws and their application. The suspect, a Palestinian, was living in Germany despite his criminal record.
Two weeks ago, a knife attack shook Germany when a man traveling on a regional train headed for Hamburg randomly stabbed passengers, killing two of them.
The alleged perpetrator, 33-year-old Ibrahim A.*, was known to the police, as he had multiple prior convictions for assault. He had just been released from detention, although he had nowhere to go.
When she visited the scene of the attack, Interior Minister Nancy Faeser from the center-left Social Democrats (SPD) asked: "How could it be that such a perpetrator was still here in the country?"
What's are Germany's rules for repatriation and deportation?
In Germany, foreign nationals can be deported if they have committed a criminal offense or are classified as members of a terrorist organization. They can be detained and then returned to their country of origin. The federal states are responsible for the actual deportations.
But it would have been next to impossible to deport Ibrahim A., a stateless person originally from the Gaza Strip. "One would have needed a state that is willing to take the person back. In the case of stateless persons, there is no such state," migration researcher Gerald Knaus told DW.
Foreign nationals who have been found to have no right to remain in Germany can be deported. In most cases, their asylum application has been rejected.
At the end of last year, according to official figures, 304,308 people were registered as having to leave the country.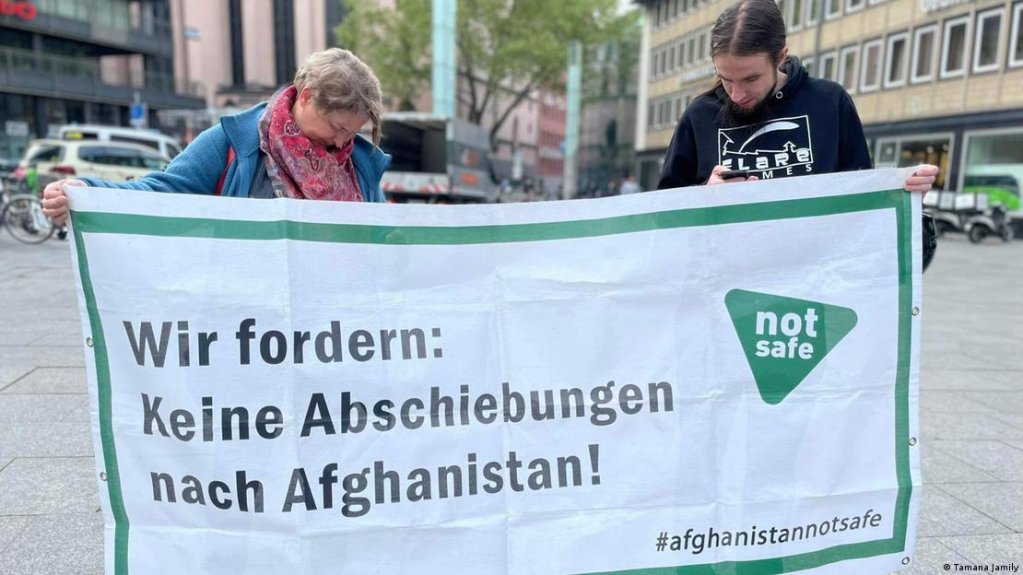 Germany's center-left coalition government which came to power just over a year ago had announced a "repatriation offensive." Above all, they wanted to make sure that criminals and potential terrorists could be forced to leave the country more quickly.
But the announcements have not been followed by action, said opposition lawmaker Andrea Lindholz of the center-right Bavarian Christian Social Union (CSU). "The announced repatriation offensive has turned out to be no more than a sad joke," she said.
According to the Interior Ministry, 12,945 people were deported last year — most from Georgia, Albania, Serbia, Moldova and Pakistan. The year before, that number was 11,982. But before deportations were halted during the COVID-19 pandemic, the number of deportees in 2019 was almost twice as high and stood at 22,000.
Deportations are a "necessary consequence of our asylum and residence law," said Lindholz.
But Left Party lawmaker Clara Bünger is concerned about deportations to countries dominated by war, political repression or poverty. "Also, we see a lot of police violence and humiliation during deportations," she said.
Several obstacles to repatriation
There are many reasons why repatriation does not go ahead. Immigrants and their advocates, for example, can contest deportation orders, which takes time to go through a court process.
Rejected asylum applicants can take their case to a "hardship commission" that in turn can recommend to the German interior minister to suspend deportation.
Individuals may not be deported to countries where they face a threat to their life through war or persecution. Doing so would violate the European Convention on Human Rights. Also, a mental or physical illness constitutes grounds to prevent deportation.
A common delay is due to the absence of travel or identity documents, as authorities have to verify they are deporting the right person. The receiving country can also delay, or outright refuse repatriation.
And deportation is not always the end of a person's time in the country they were removed from — sometimes, individuals who have been deported return to Germany and reapply for asylum.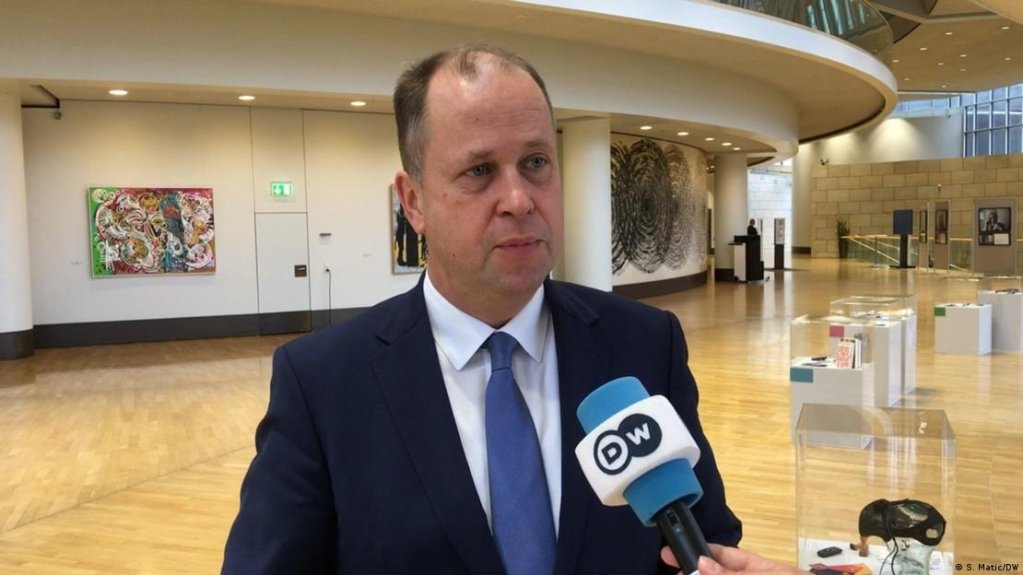 On Wednesday, Joachim Stamp of the neoliberal FDP will take up the post of special representative for migration in the Interior Ministry.
Stamp, the former integration minister for the state of North Rhine-Westphalia, has outlined his tasks in a press release: "Those who want to work in Germany must be given fair opportunities." Criminals and dangerous persons, on the other hand, must be deported. To this end, he wrote, it is necessary to establish "practical and partnership-based agreements with key countries of origin."
Migration researcher Gerald Knaus thinks that introducing a special representative is, fundamentally, a good idea. "Focusing on deporting all eligible dangerous persons and criminals" is ambitious, Knaus told DW. But just as important, he said , is "building European coalitions" for this purpose.
EU wants to increase pressure on countries of origin
Many European countries say they have reached their limit: The number of asylum-seekers has risen and another 4 million people have fled Ukraine to EU countries seeking protection from the war in their home country.
The EU also wants to speed up the process of sending back rejected asylum-seekers. Across the European Union, only one in five foreigners without the right of abode was actually repatriated last year. "We have a very low rate of repatriation, and I see that we can make considerable progress here," said EU Home Affairs Commissioner Ylva Johansson last week.
One of the main reasons for the slow repatriation rate is that many countries of origin do not want to take back their nationals, Johansson said. She wants to put more pressure on these countries of origin.
Changes to the EU visa policy are among "the most important instruments to improve cooperation with third countries on return and readmission," according to a recent EU paper.
According to Knaus, the Balkan states, Moldova and Georgia are among the countries that cooperate very well, because they do not want to risk losing visa-free travel status to the EU.
Increasing pressure on countries who are unwilling to take their nationals back could mean, for example, that visa applications are processed more slowly or that visa fees are raised. Morocco, Tunisia and Algeria are countries that often do not issue documents to their citizens, or don't recognize EU documents. Repatriation is then practically impossible. The EU has already raised the bar for visa applications from Bangladesh, Iraq, Gambia and Senegal.
Reducing economic or development aid to uncooperative countries has also been discussed among EU interior ministers. But Germany's Nancy Faeser has spoken out against this, triggering criticism from the opposition at home. "Faeser talks about deportations in Berlin, but blocks them in Brussels," CSU lawmaker Lindholz told DW.
In Germany, the recent knife attack has again fueled the debate on deportations, a pet topic for the country's far right in their ongoing campaign against immigrants.
Expectations are high for the government's new migration representative, Joachim Stamp, to ensure that people convicted of crimes and with a dangerous track record are repatriated more easily in the future.
*Editor's note: DW follows the German press code, which stresses the importance of protecting the privacy of suspected criminals or victims and obliges us to refrain from revealing full names in such cases. 
This article was originally written in German.
Author: Volker Witting
First published: January 31, 2023
Copyright DW - All rights reserved
DW is not responsible for the content of external websites
Source: dw.com