According to Germany's new Special Commissioner for Migration Joachim Stamp, the German government plans to asses its options for transferring asylum procedures to the African continent. Meanwhile, Chancellor Olaf Scholz wants the government to also focus on deportations of people with no right to remain in the country.
Special Commissioner Stamp said that "people rescued on the Mediterranean could be brought to North Africa for processing" their asylum claims. 
He added, however, that this model would "require a lot of diplomacy and a lengthy run-up period."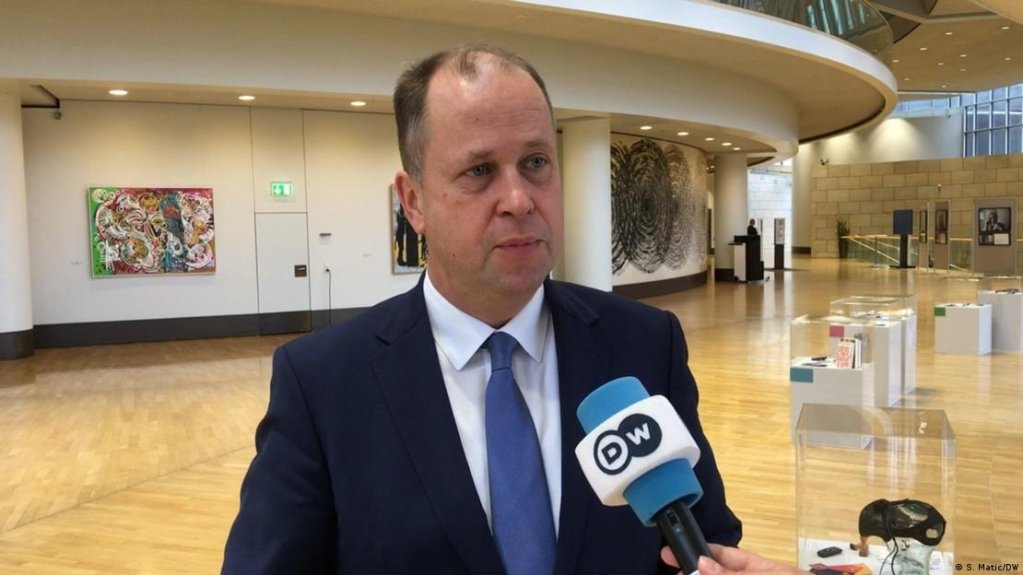 The idea of transferring asylum procedures to be carried out in Africa is, however, not a new one among German politicians. Former Interior Minister Thomas de Maizière had already floated the idea back in 2016, saying that people rescued in the Mediterranean Sea should rather be taken to reception camps in North Africa, where their right to asylum would be examined.
His successor Horst Seehofer meanwhile supported a similar idea, speaking in favor of "disembarkation platforms" in North African countries to deal with asylum procedures there.
Their plans have, however, never come to fruition -- mainly because of legal hurdles as well as a lack of willingness on the part of African states to cooperate. The current government, however, which has been in leadership for just over a year, had pledged to reassess the situation to examine "whether the determination of protection status is possible in exceptional cases (...) in third countries."
Similar plans elsewhere
Other countries meanwhile have been more proactive in exploring their options to outsource their asylum procedures abroad. The United Kingdom, having left the European Union three years ago, funded and set up processing and housing facilities for asylum seekers in Rwanda, paying €160 million up front to the East African nation.
However, no one has yet been sent there, as the legality of the intended practice is still subject to debate.
Read more: Rwanda plan ruled lawful by UK court: NGOs fear 'domino effect'
Denmark meanwhile has also started to explore whether Rwanda might be an option for outsourcing asylum processes. The two countries have signed a declaration last year on the possible transfer of up to 1,000 asylum seekers annually.
Critics have stressed that the African nation is not a safe country to send people in need of protection to, citing its human rights record and ongoing animosities with the neighboring Democratic Republic of Congo.
The UNHCR meanwhile has said that the plan breaches international law.
Read more: Denmark seeks EU collaboration in sending asylum seekers outside bloc
Scholz focusing on repatriations and deportations
German Chancellor Olaf Scholz meanwhile said in an interview with the "Bild am Sonntag" weekly newspaper that in his view, countries of origin had to step up to the plate in taking back rejected asylum seekers -- as part of any comprehensive asylum reform process.
"If Germany guarantees protection to people who are persecuted, those who cannot claim this protection must go back to their home countries," he said. 
"The prerequisite for this is that the home countries also take back their compatriots, and this is something, which often is still lacking," the chancellor said, adding that the German government now wanted to "resolutely solve this."
"[E]xperience shows that without the willingness of the countries of origin to take back their citizens who are obliged to leave the country, nothing happens."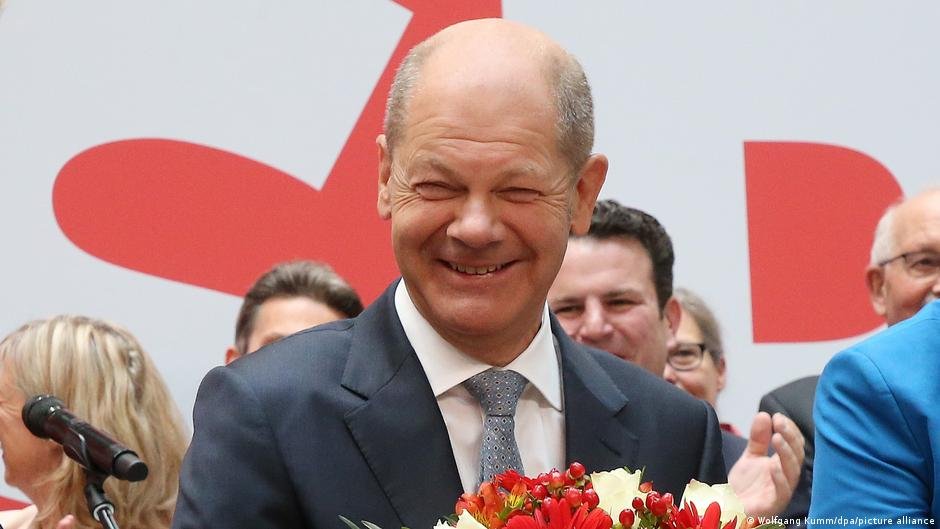 He also said that legal immigration channels to Germany would be opened in return "so skilled workers from these countries can come to us" -- as long as their government honor their commitment to take back "criminals, dangerous persons and rejected asylum seekers without further ado."
Read more: Scholz tells Italy's Meloni migration a common challenge
Half of all Germans against more refugees
Stamp meanwhile also commented on the issue of deportation, saying that in his initial assessment, it appeared that the levels of cooperation between German authorities had to be improved -- especially when it comes to deportations. 
Stamp said that even though the heads of the agencies involved were in constant communication, "those who carry out the deportations in practice" were typically left in the dark.
"I would like to bring them together," Stamp added, also stressing -- like Scholz -- that criminals and dangerous persons must be deported by establishing "practical and partnership-based agreements with key countries of origin."
According to a survey commissioned by Bild am Sonntag, every second German citizen said they think that Germany had taken in too many refugees. 
In contrast, 33% thought the number was appropriate and only 11% believed that Germany should take in more people.
Read more: Germany debates tougher deportation rules
with dpa